Art & Culture
Bee In The City creators to launch new public art trail in Manchester – and this time it's giant heads
Giant heads will soon start popping up around Greater Manchester.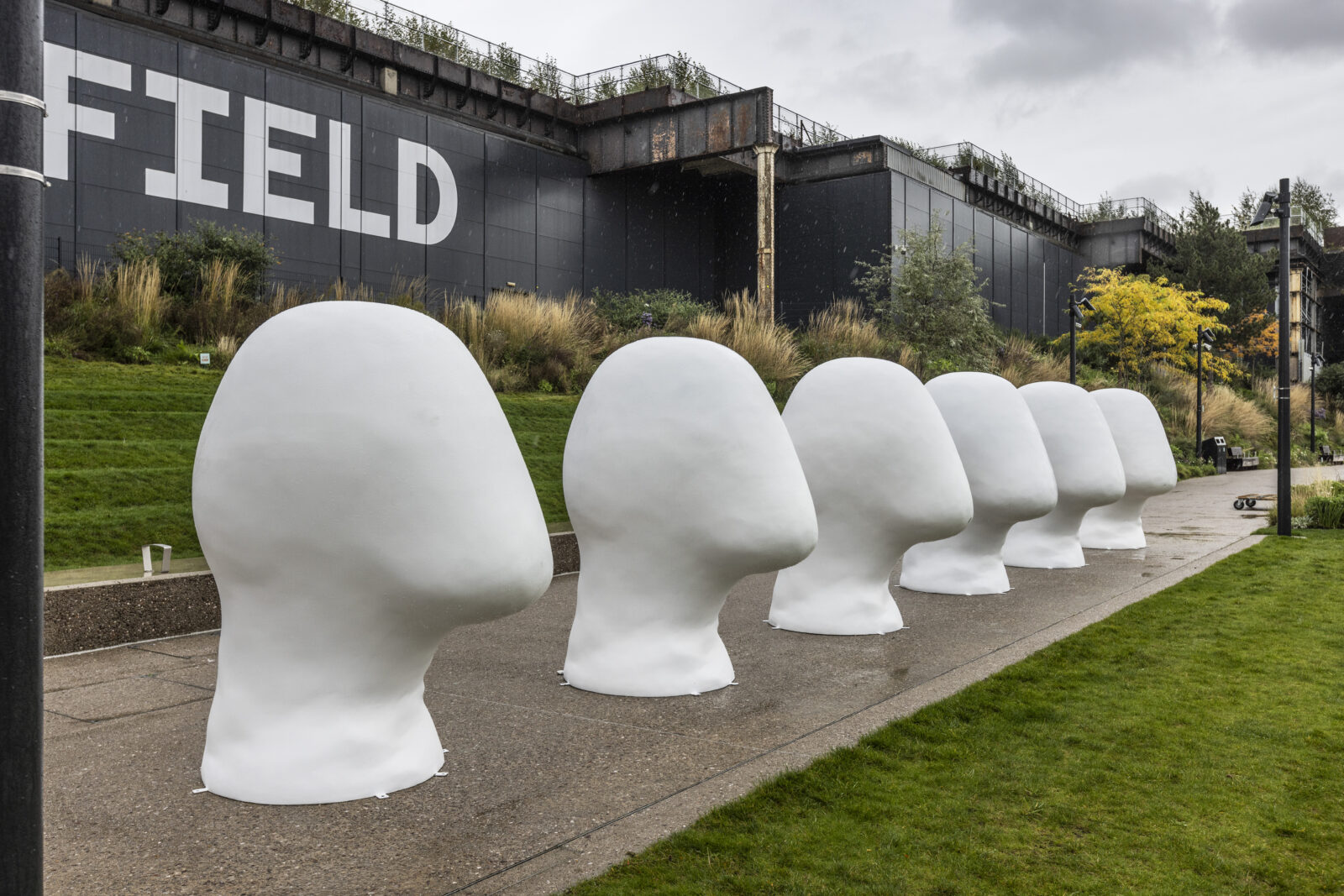 A new public art trail from the team behind the hugely popular Bee in the City is coming to Manchester this month.
Soon enough, Mancs will start spotting gigantic heads across the region, in a new project created to promote mental health awareness and wellbeing.
Wild in Art are behind the latest art trail – they were also the creator of the huge colourful bees that took over the city back in 2018 – working alongside creative studio and multidisciplinary arts collective We are Willow.
Six Places In A Different Light will see six huge head sculptures installed at local landmarks, including Mayfield Park, Greengate Square, the University of Salford's Peel Park Campus, outside the Imperial War Museum North, and MediaCityUK.
Each head will be uniquely decorated by illustrator and community artist Kelly Ma, illustrator Tom J Newell and painter Ekun Richard, who will work with mental health participants to generate inspiration.
Each sculpture will respond to We Are Willow's specially written 12 track album of music and spoken word.
Taking place between 30 October and 11 December, the aim of Six Places In A Different Light is to encourage conversation around mental health.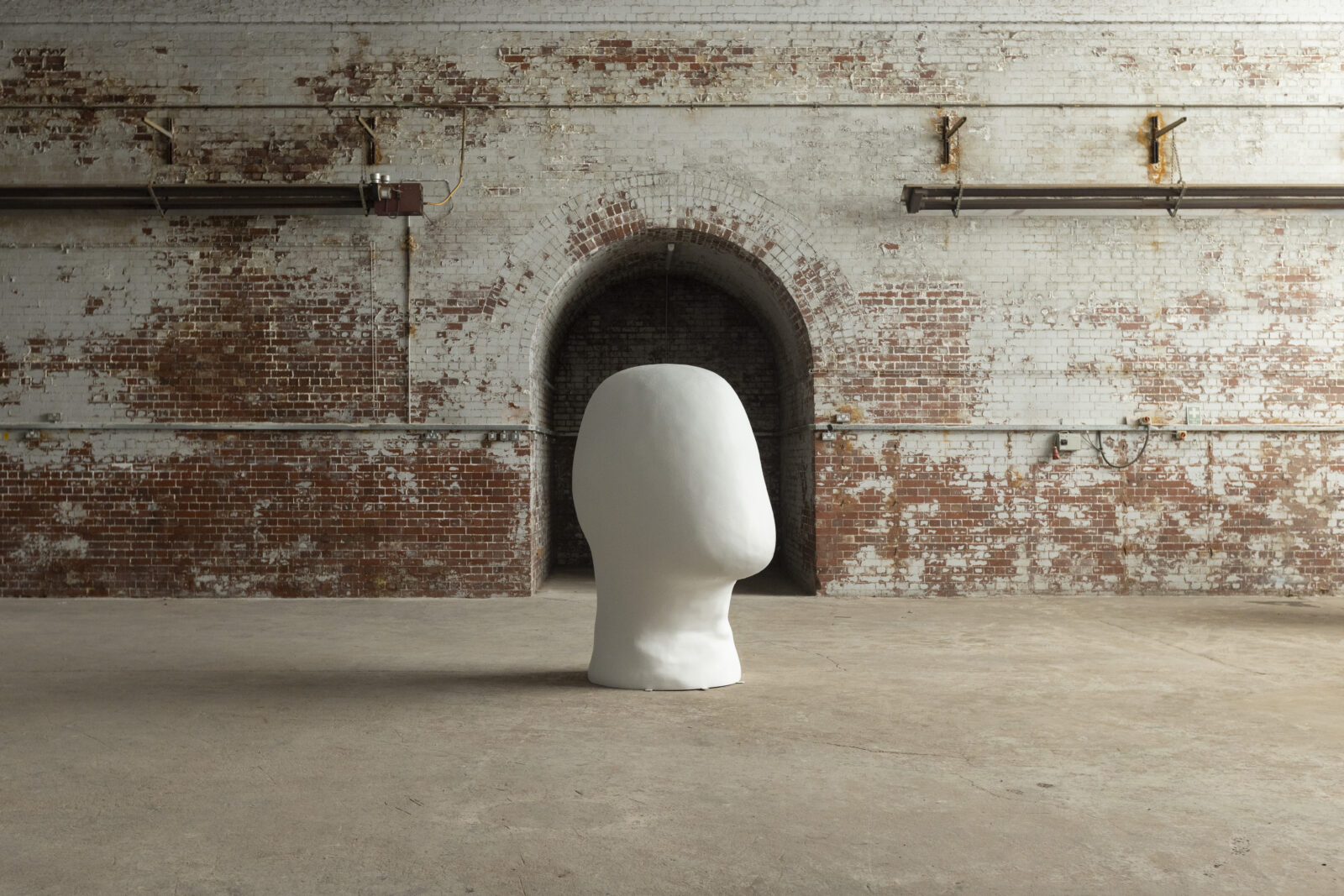 The new public art trail is being funded by the Greater Manchester Integrated Care Partnership, Salford City Council, The University of Salford, LandsecU+I and Arts Council England.
'A Different Light' is a project that has been creatively evolving since its inception in 2016. The work originally featured four films, an album of music and spoken word and an edition of 300 bespoke mini head sculptures.
The project also works with three different charities: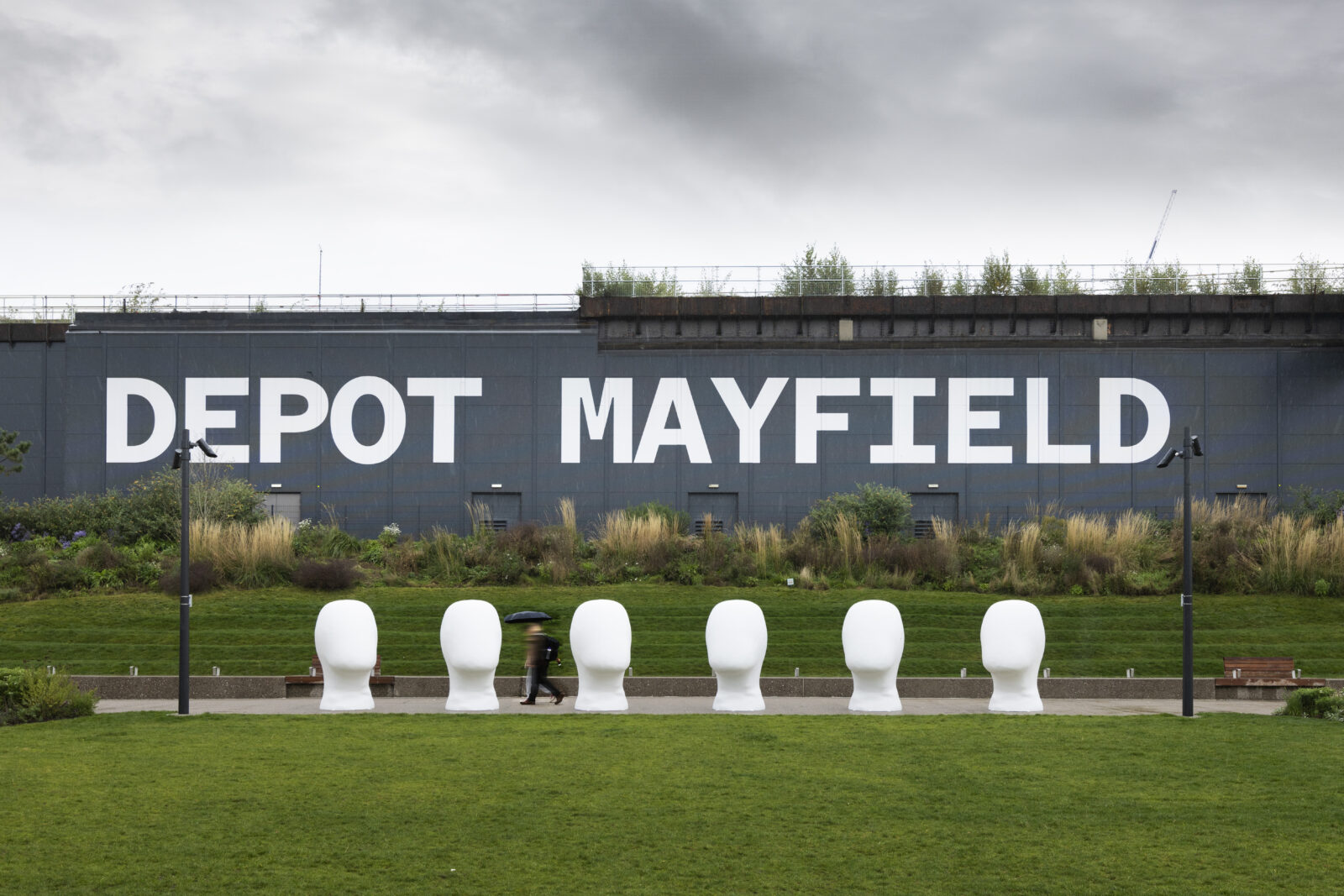 Chris Butler, co-founder and creative lead for WE ARE WILLOW, said: "The opportunity to collaborate with Wild in Art and three inspirational charities, to promote the crucial work they deliver across Greater Manchester through creativity is extremely exciting.
"The previous projects we have produced have raised awareness, but we can always do more. We can make it count for more, bring more people with us and, with collaboration as our guiding light, make a bigger difference."
The giant head sculptures arrived at Mayfield Park this week where they will remain in a dedicated painting space until they are installed in their locations across Greater Manchester.
Laura Percy, development director for Mayfield, LandsecU+I, comments: "Mayfield is delighted to support 'Six Places In A Different Light'. This sculpture trail encouraging people to talk about their mental health is a wonderful idea, and where better for this to happen than the city's newest park, a place for peaceful reflection.
"The blend of culture and nature is integral to Mayfield, and we look forward to welcoming many more visitors to the park over the next few months.
"This initiative, together with the recreation of the iconic Ian Curtis mural at the Star & Garter to support World Suicide Prevention Day in September, underlines our deep and lasting commitment to using our spaces to inspire, educate and support our city."
Read more
Featured image: Simon Pantling | We Are Willow