Art & Culture
New images released of Mayfield Park in Manchester city centre
The green space will open to the public in autumn 2022 as part of a £1.4 bn regeneration project.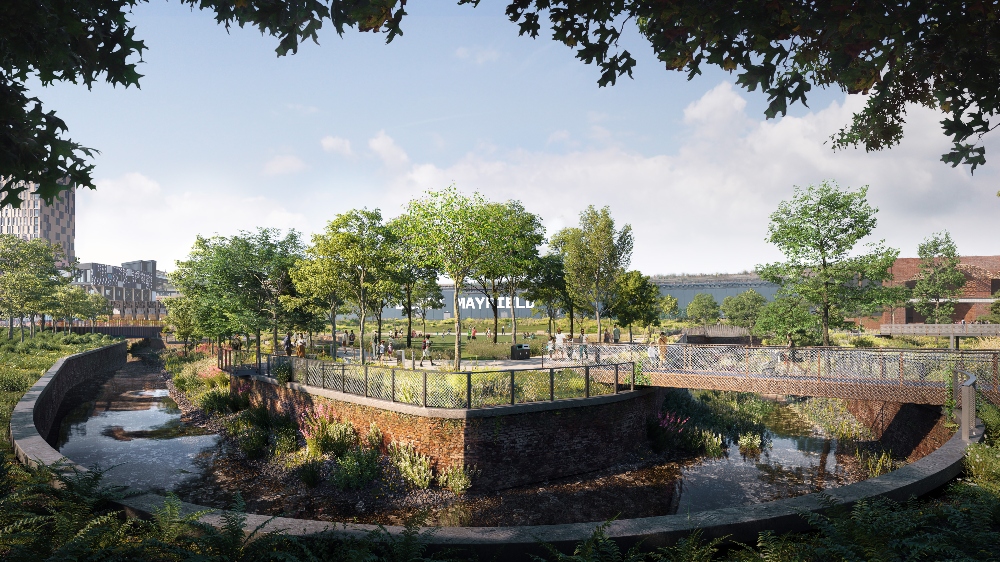 Images of Mayfield Park – the first new patch of public green space in Manchester city centre for over 100 years – have officially been published this week.
The 6.5 acre space is the linchpin of the huge £1.4 bn Mayfield regeneration project – which is focused on delivering 1,500 homes, 300,000 sq ft of retail/leisure facilities, and 1.6m sq ft of market-leading commercial property.
The launch of the sprawling 10,000 capacity Depot Mayfield as an events venue in 2019 has been the first major step in transforming the derelict area of Manchester – with work set to continue on redeveloping historic neighbouring buildings which have fallen into disrepair.
New CGI photos of Mayfield Park show part of the River Medlock – which has run below a concrete culvert for over 50 years – visibly running through the green space, with the water set to be uncovered during the next phase of development.
Images also reveal the park being used for concert space.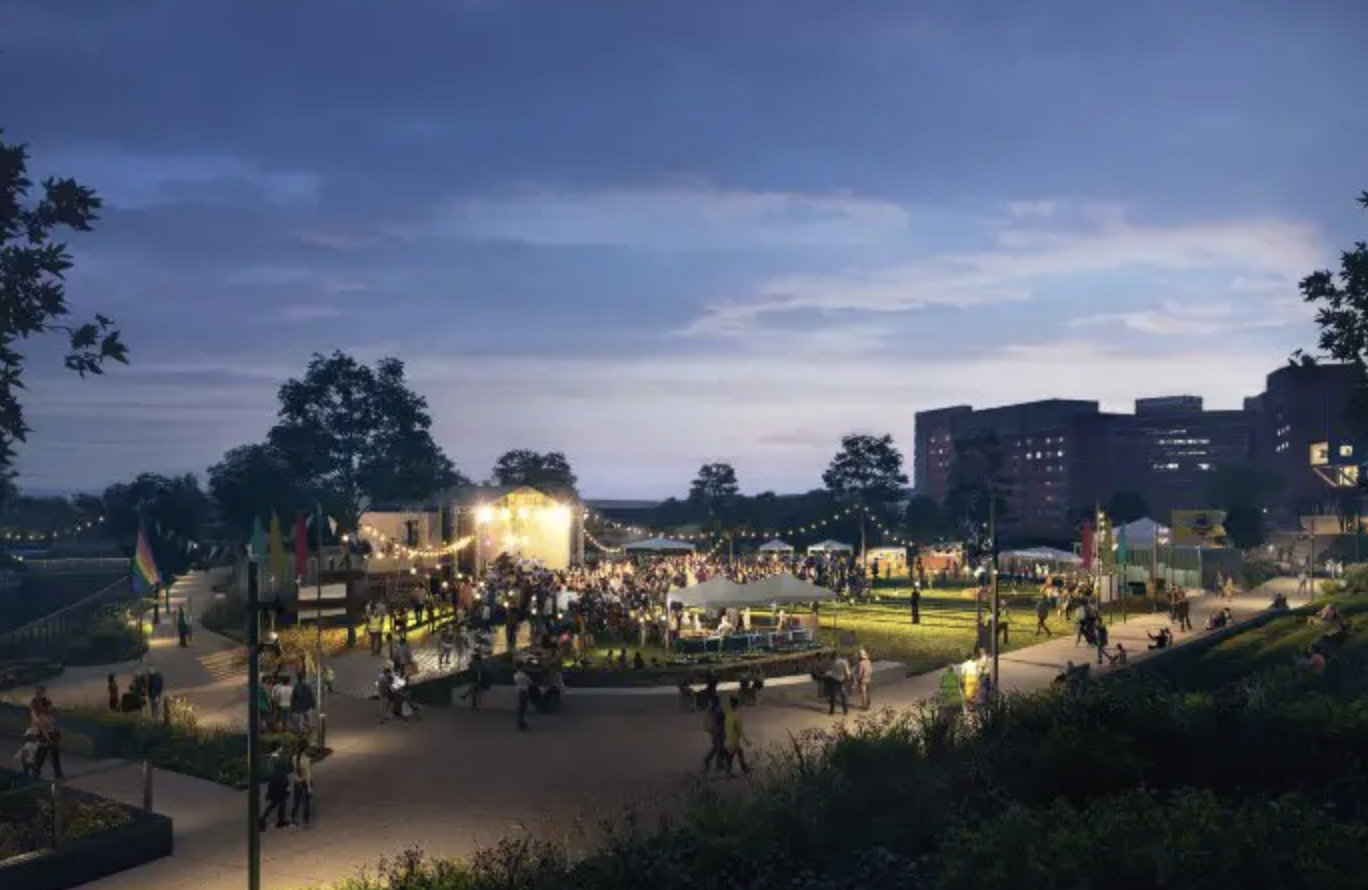 The construction contract for Mayfield Park has been awarded to PP O'Connor Group – a family-owned civil engineering company based in Manchester.
It will open to the public in autumn 2022.
Arlene Van Bosch, development director for U+I and the Mayfield Partnership said: "Mayfield Park will define this part of the city centre when it opens to the public in 2022 so it was important to us that the contractors we selected would not only deliver outstanding technical work and economic value, but social value too.
"We have consistently pledged to use Manchester talent where possible in the development of this exciting new neighbourhood, so it is great to deliver on our promise by appointing a contractor headquartered just a few miles away from Mayfield and which understands this project's significance to our city."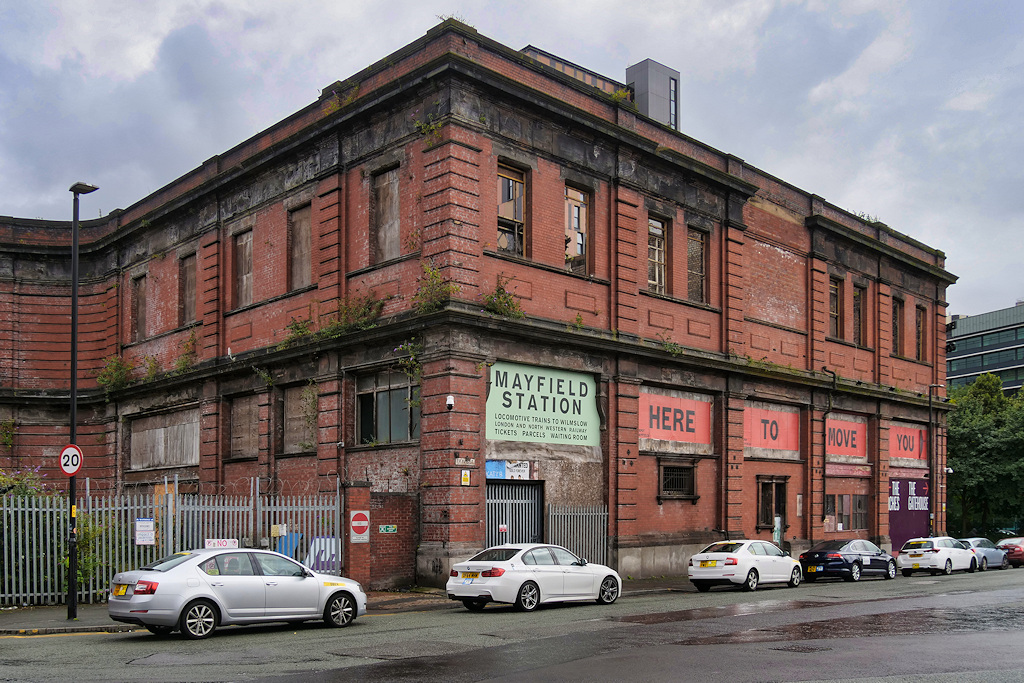 Charmaine O'Connor, CEO at PP O'Connor Group, stated: "To work on such an important, stand-out scheme for the North of England is incredibly exciting for our team and our extensive Manchester based supply chain as well.
"We committed to working in partnership with communities to deliver real and measurable social value to local residents and all stakeholders via apprenticeships and other grassroots initiatives."