Art & Culture
Stunning images reveal plans for new two-storey 'creative destination'
With pottery, a cafe, and an art studio.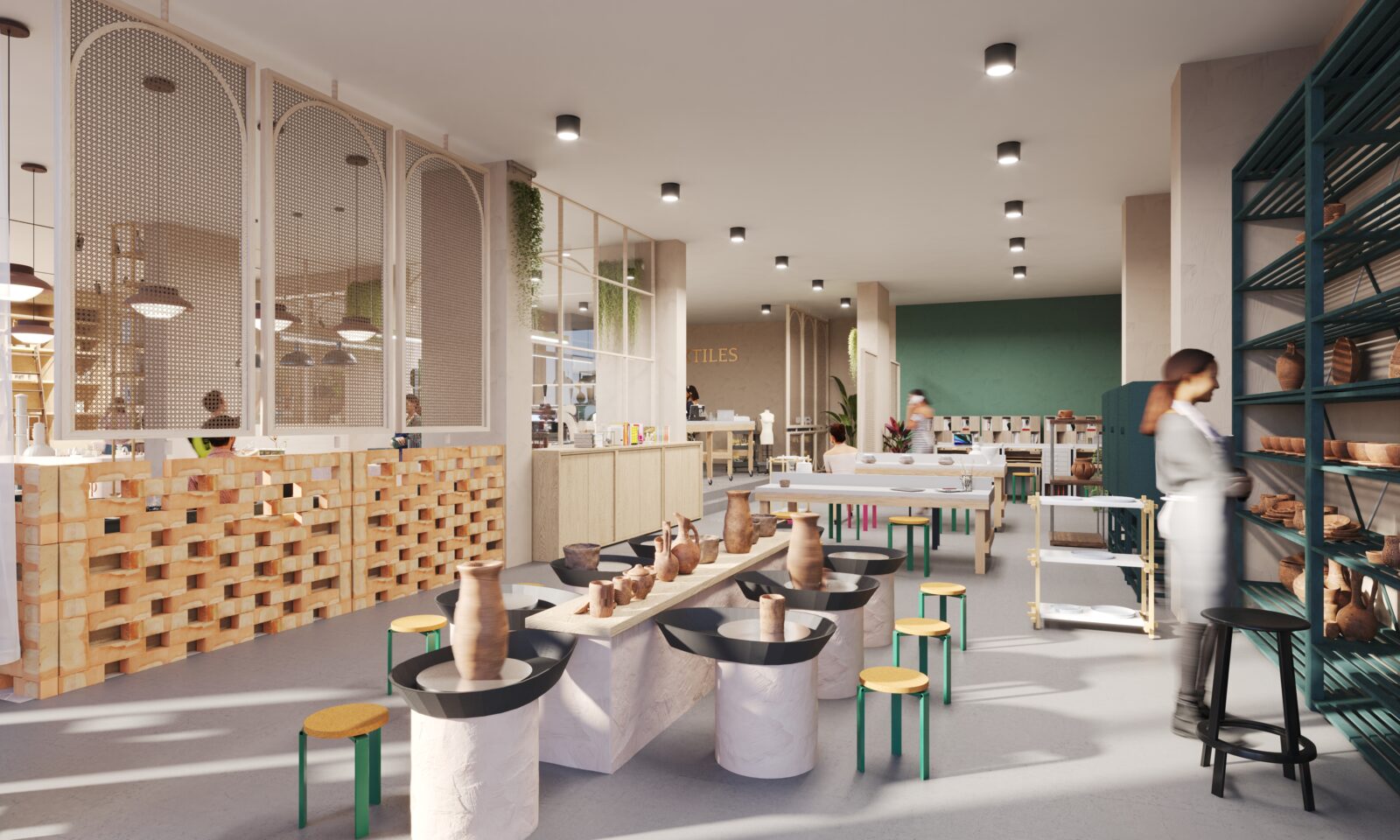 Plans for a new two-storey creative hub, celebrating crafts like pottery, photography, and textiles, is set to open in Manchester.
The Makers Quarter will take shape at Kampus, and is designed to be the city's first 'all-in-one creative destination'.
It's been created by couple Sophie Mason and Stephen Hobson, who previously ran the space from Salford and found that 'impractical spaces and isolation' are major problems for creatives.
This first-of-its-kind destination will have space for visitors to get hands-on with various crafts, while independent businesses can have a space of their own.
Parts of the building will run like a creative co-working space, with shared machinery and tech including 3D printers and laser cutters.
There'll be a deli and coffee shop, a concept store selling items made on site, and a whole schedule of classes people can join in with.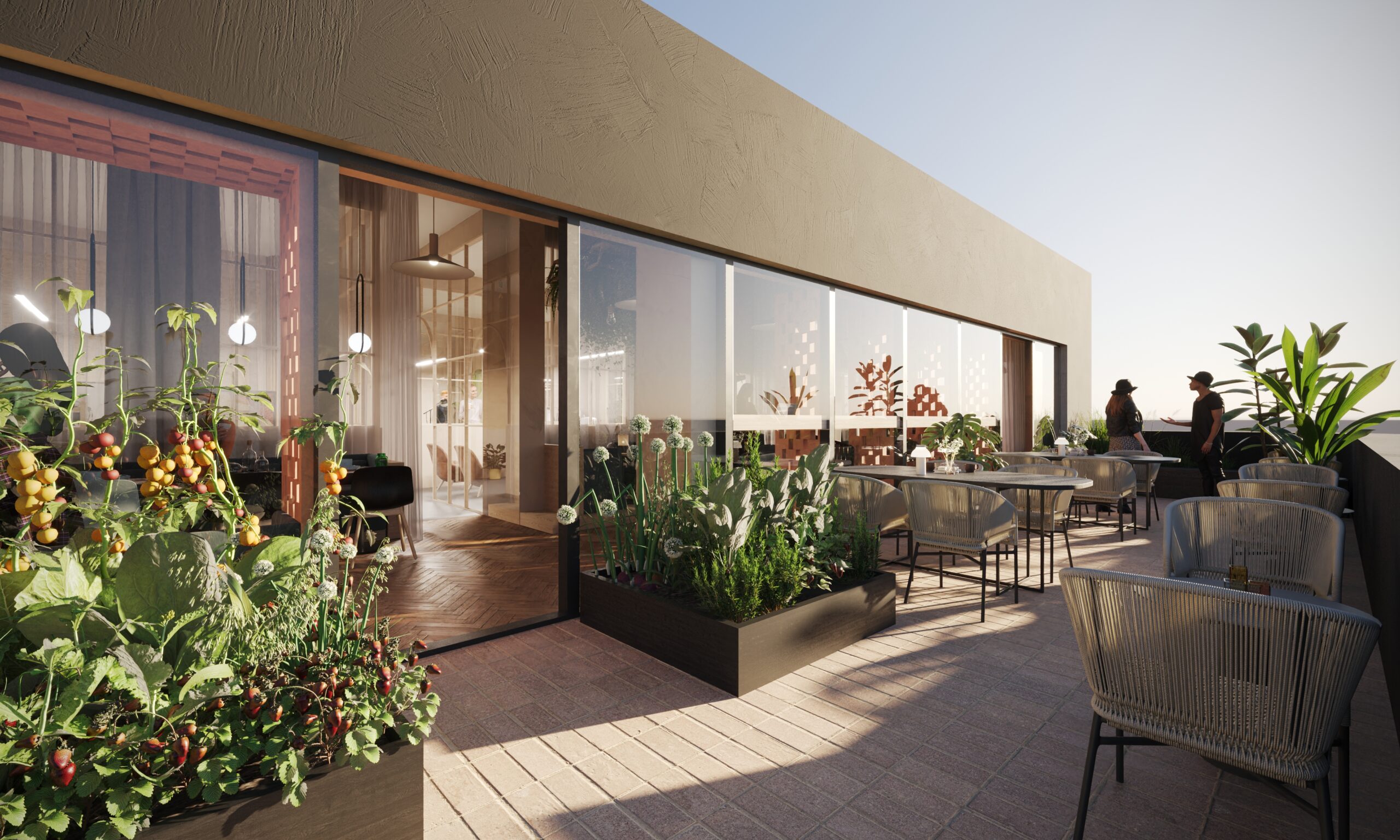 The Makers Quarter co-founders Sophie and Stephen met at the University of Manchester 18 years ago and soon started their first business, restoring vintage furniture.
Sophie said: "Our intention for Makers Quarter Kampus is to give the creatives of Manchester a permanent city centre home.
"Space to design, create, make, teach, learn and sell – somewhere to settle in and be proud of. With the studios upstairs, shared facilities, classes, a concept store and deli downstairs, it will have a really creative buzz about the place, we can't wait!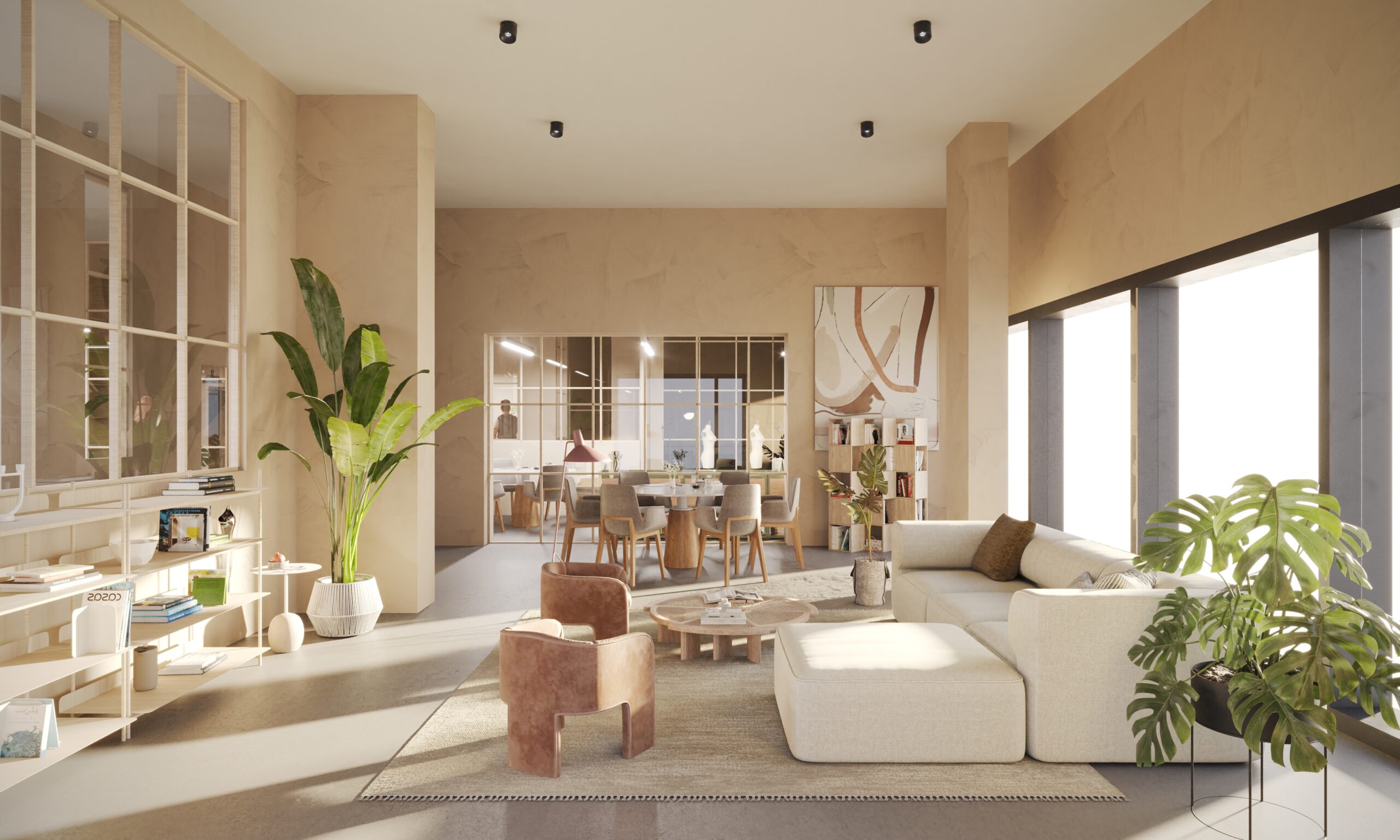 "People are becoming more mindful of the products they buy and we want our concept store 'Kolab' to support this. Visitors will have a destination where they know every product on the shelf supports a local or independent business, hand-made and carefully curated."
Stephen said: "We also want to encourage an interactive shopping experience so visitors can not only come to shop for homewares they can create them. Set alongside the other independent brands housed at Kampus we couldn't be in better company."
Makers Quarter at Kampus, planned to open later this year, is set to feature:
Design and Maker Studios: For monthly rental and perfect for hands-on crafts like Art, Photography, Pottery, Upholstery, product making or more digital and design-led businesses. The first floor member studios will bring together like-minded creatives and provide access to shared machinery and tech including 3D printers and laser cutters.
The studio members will also have access to all the equipment downstairs including kilns, potter's wheels, screen printing facilities, a textiles room and much more.
Pay-As-You-Go Workbenches: A creative take on co-working space, with the option of ad-hoc use on a membership basis accessing various equipment and facilities. This will be booked via an online system.
MQ Classes: A full programme of classes for visitors, including ceramic workshops run by local experts at eight pottery wheels; upholstery classes; jewellery making; candle-making workshops and many more.
Coffee Shop, Deli and Concept Store: A bustling coffee shop at the Makers Quarter entrance with views into the makerspace and ever-evolving Gallery exhibiting local artists' work. The coffee shop will neighbour the concept store, selling hand-made collections from a variety of independent makers including interior finishes, furniture, candles, textiles and art.
It joins local businesses like Nell's, Pollen Bakery, and Yum Cha, in the £250m Kampus neighbourhood that's home to more than 500 apartments across five buildings.
Adam Higgins, co-founder at Capital&Centric, said: "We promised an eclectic melting pot of indie businesses at Kampus and we're proud of how it's shaping up. Makers Quarter will be a sterling addition to the line-up and the first of a kind in Manchester – a haven for creatives who want to collaborate.
"It'll brilliant to welcome artists, potters, furniture-makers and an army of creative talent to new, modern workspaces in the heart of the city, set right alongside the foodie offer from the much-loved neighbours."
Featured image: Hobbs & Mason: www.hobbsandmason.co.uk / Photorealistic Visualisation by – HeJ Hey Studio @hej.hey.studio // www.hejhey.com