Art & Culture
'Top Secret' cybersecurity exhibition launched for Science and Industry Museum's grand reopening
A remarkable world of codebreaking, ciphers and secret communications.
A major new cybersecurity exhibition with displays starring Alan Turing, Russian spies and code-breaking will mark the grand reopening of Manchester's Science and Industry Museum in May.
Top Secret: From ciphers to cybersecurity will pore over a century's worth of secret communications and intelligence in an exhibition containing over 100 objects from GCHQ and the Science Museum Group.
The Manchester exhibition will include, for the first time, objects related to Alan Turing and his team's work intercepting German comms at Bletchley Park.
Visitors can also explore how Britain protected its skies during WWI, how codes were cracked in WWII, and the ways in which intelligence agencies foiled one of the most successful spy rings operating during the Cold War.
The exhibition will also explore modern digital security – considering recent examples of major cyber hacks such as the WannaCry attack on the NHS.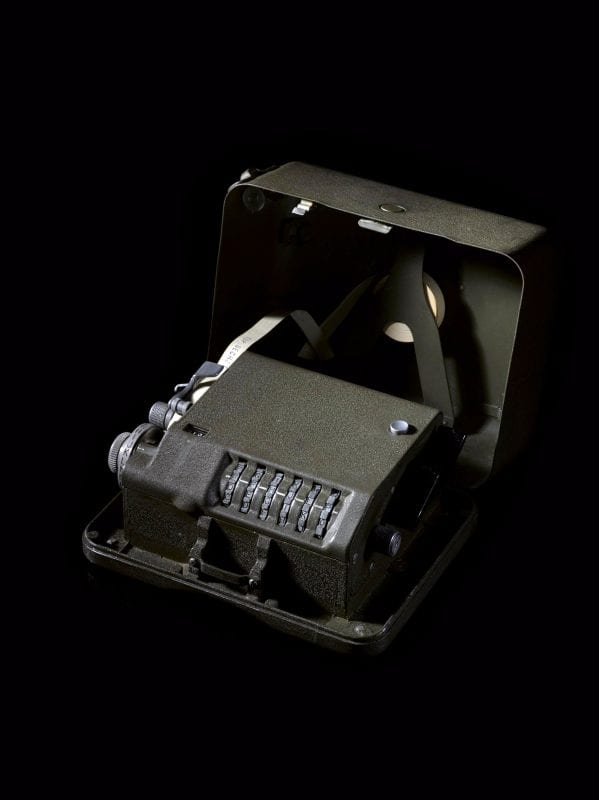 Jeremy Flemming, GCHQ Director, said: "At GCHQ we believe with the right mix of minds anything is possible.
"We hope Top Secret intrigues, excites and maybe even inspires the next generation of recruits from the area to consider a career with us."
Top Secret will be the first exhibition in the Science and Industry Museum's new £5m Special Exhibition Gallery – which is set to host some of the biggest displays in the north over the coming months.
The showcase will also highlight the importance of science, technology, engineering and maths (STEM) skills in regards to cybersecurity – taking a closer look at the skills required for a career in this field.
Sally MacDonald, Director of the Science and Industry Museum, said: "Our museum tells the stories of Manchester's pioneering past and ideas that started here and went on to change the world.
"STEM skills have been at the heart of this innovation, and I'm delighted that we're hosting Top Secret, which showcases the incredible heights that can be achieved through the application of these skills, at a time when the importance of STEM across the region is more important than ever."
The Science and Industry Museum has been closed since November 5, but will spring back into life with Top Secret on May 19 .
The exhibition will run until August 31.
Attendance is free but booking is required. You can grab a ticket online or by calling 033 0058 0058.
More information is available on the website .
Featured images: Science and Industry Museum