Audio
Bastille at Sounds of the City, Castlefield Bowl — supports, stage times, setlist and more
Literally already humming Pompeii.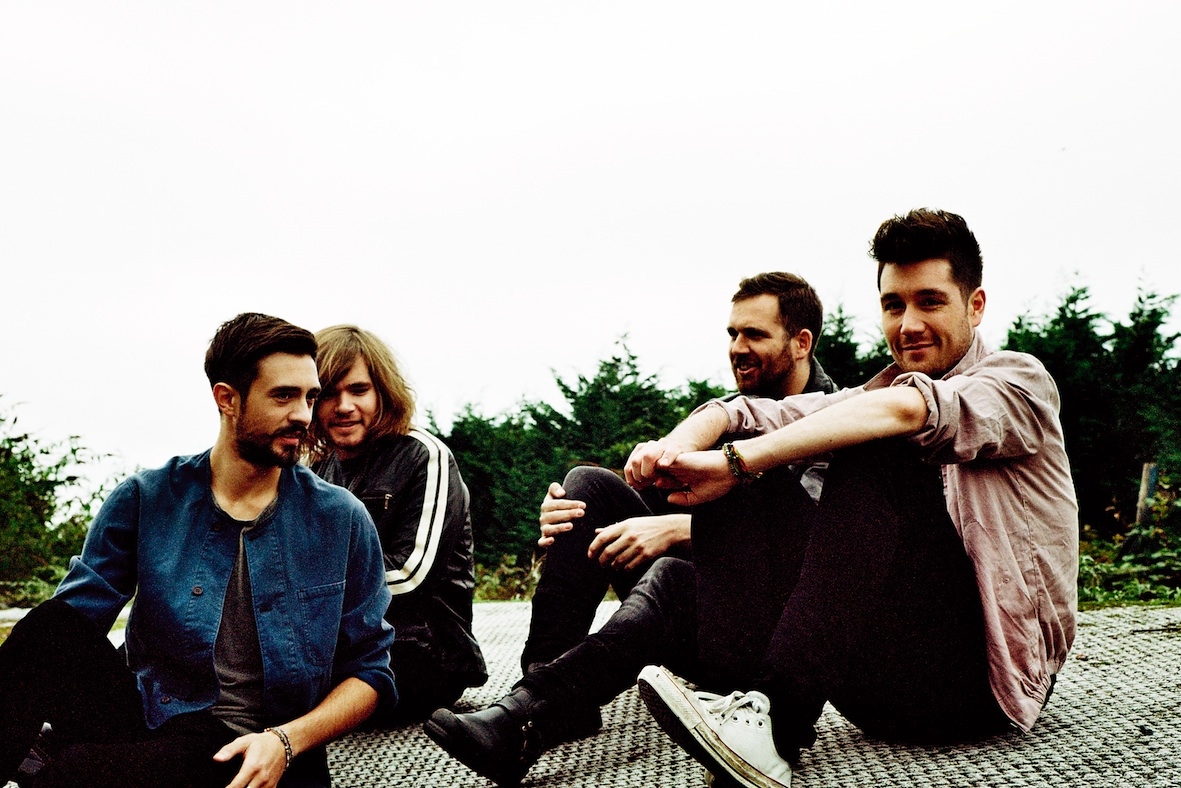 We've already had the likes of The Lathums, Pulp, Hozier, The Blossoms and more at this year's Sounds of the City festival, and now it's time for Bastille to bring their best to Castlefield Bowl.
The alternative/indie-pop hit-makers of the 2010s are fittingly celebrating 10 years since their seminal album, now being re-released as Bad Blood X, and their anniversary tour sees them return to Manchester just over a year on from their massive AO Arena show.
Bastille haven't stopped pumping out music but it's hard to believe it's been a whole decade since the debut record and it's got us feeling all nostalgic for old FIFA soundtracks, their massive sets at Glastonbury and Radio 1's Big Weekend and just a great time for music in general.
That being said, the boys are still going strong and are next up in what has already been an immense lineup for Sounds of the City 2023, so just like with all the other headliners, we thought we'd give you a rundown of everything you need to know ahead of their big gig on Friday, 7 July.
Tickets — we have bad news…
Oh dear, Bastille at the Bowl is all sold out, what a shocker.
In all seriousness, this lot are one of the biggest bands in Britain and you were always going to have to get in early if you wanted to stand a chance of getting a ticket, especially considering they sold out the Arena last year.
Of course, it's worth keeping your eye out for spares on resale sites like Twickets and TicketSwap but, as always, we advise being cautious when dealing with any resellers and urge you to stay away from ticket touts at all costs. No point in getting stung and making the problem even bigger, folks.
Who's supporting Bastille in Manchester?
Before the Bastille boys themselves, you'll be treated to three different support acts over the several hours you'll be spending in the glorious outdoor arena.
Starting with a warm-up from a DJ that is yet to be announced — as has been the case every night at this year's festival — you'll then get to see one of Merseyside's rising stars in 21-year-old, Michael Aldag, who's opened for the likes of the Lightning Seeds, Miles Kane and many more.
After that, your second support will come from popular Irish singer-songwriter, Orla Gartland, who's been on the scene for some time now and will also be returning for her own headline show later this year at Manchester Academy 2.
Bastille Castlefield Bowl stage times
As for when everyone's turning up, doors will be open from 5:30pm as it has every night in this series and the DJ will be pumping out the tunes from the moment you walk into the venue.
The first support Michael Aldag is due to kick things off at 6:45pm, followed by a short interval before Orla Gartland comes on at 7:45pm, as well as one last break before the main event.
Bastille are due to come on stage at 9pm and the curfew is likely to land around 11pm, so you've got a good couple hours of partying. Enjoy!
Setlist (have a guess …)
Listen, this is the '10 Years of Bad Blood' anniversary tour: it pretty much does what it says on the tin and considering this was the first time we were introduced to Bastille, we're more than happy to roll back the years.
As verified by previous shows on Setlist.fm, the band will be playing the album in full as well as an encore where they might mix things up a bit more, but here's the previous order they played things in:
Pompeii
Things We Lost in the Fire
Bad Blood
Overjoyed
These Streets
Weight of Living, Pt. II
Icarus
Oblivion
Flaws
Daniel in the Den
Laura Palmer
Get Home
Weight of Living, Pt. I
Encore:
Good Grief
WHAT YOU GONNA DO???
The Draw
No Angels (with BIM)
Happier (Marshmello & Bastille cover)
Million Pieces
Of the Night
Shut Off the Lights
About Castlefield Bowl
If you've never been before, Castlefield Bowl is a beautiful amphitheatre-style outdoor venue right here in Manchester city centre. Although all tickets are billed as unreserved standing, if you're quick you can take a seat on the large concrete steps that curve around the stage.
Best view in the house and you can obviously stand throughout; plenty of people also take a perch up on the grassy banks at the back of the venue too, which gives you a great view of the stage and the rest of the roughly 8,000-strong crowd.
Castlefield Bowl is located at 101 Liverpool Road in the city centre, with the closest tram stop being Deansgate-Castlefield just a six-minute walk up the road; you can also walk it from the major train stations, or use the 101, 197, 255, 256, 41, 50 or X50 buses.
Read more:
Weather forecast
It's looking like it's gonna be a hot one on Friday, with temperatures set to peak at around 26C between 5 and 6pm, i.e. just as you arrive at the venue.
Luckily, it's set to be clear skies pretty much all day apart from very early in the morning, so you'll be able to soak in all the proper festival vibes.
Once again, this is an outdoor venue and there's only coverage on the canopied section of stone steps towards the back of the amphitheatre, so get plenty of fluids down you, whack on some suncream and maybe take a hat — you can always throw it on stage at the frontman and his glorious hair at the end.
We'll cheers to that. Another night of Sounds of the City is nearly here and Castlefield's going to popping yet again — bring on Bastille at the Bowl!
For all the latest news, events and goings on in Greater Manchester, subscribe to The Manc newsletter HERE.
Featured Image — Bastille/Joe Horridge (via Instagram)/Wikimedia Commons