Audio
DJ Michael Bibi forced to pull out of Parklife following rare cancer diagnosis
He shared a heartbreaking statement with his fans on Instagram.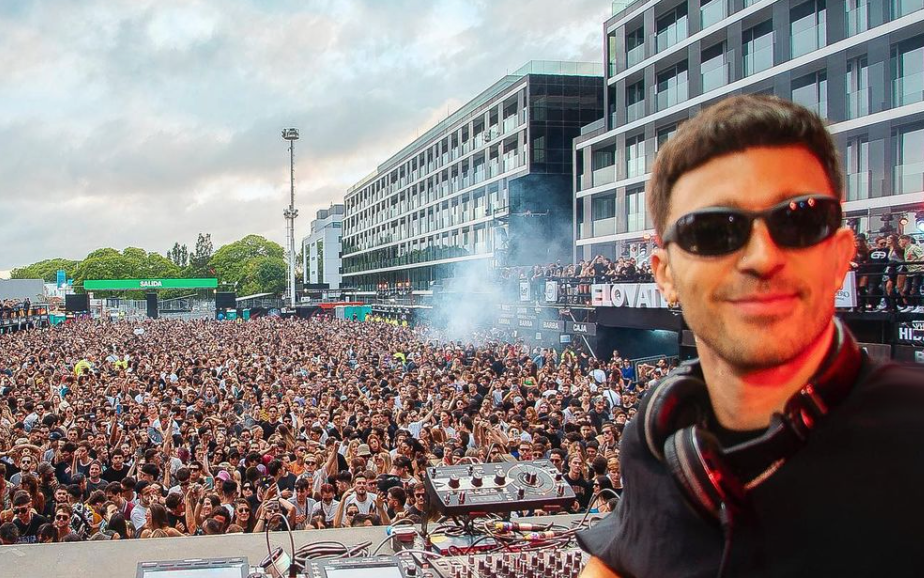 DJ and producer Michael Bibi has sadly had to pull out of this weekend's Parklife festival as well as cancel his upcoming shows after tragically being diagnosed with a rare form of cancer.
The London-based electronic artist was set to take the stage at Heaton Park on Sunday and had numerous other big festival gigs to play this month but following the heartbreaking announcement shared on his socials and confirmation by Parklife themselves, these shows have now been cancelled.
Writing on Instagram, Bibi said: "Hello world, writing this post is a hard one.. last week I was diagnosed with CNS Lymphoma. A very rare cancer that affects the brain & spine.
"Unfortunately, it's moving fast and l to have to stay in hospital starting treatment immediately. Typing this message doesn't quite seem real and I'm sorry for the bad news."
The 32-year-old went on to close his message by adding, "I don't know what lies ahead, I'm tired but I know I am strong and I won't let this beat me. I will be back stronger for you all. Love Bibi."
Bibi had already cancelled numerous shows just last month following ongoing tinnitus-related issues, including all of his USA tour dates as a related ear-ringing condition, but was unaware of the deeper underlying problem after doctors informed him it was "more of a neurological problem".
While CNS lymphoma (sometimes called primary cerebral lymphoma) is a rare and aggressive form of cancer, it can be treated and even cured especially in younger cases; however, the survival rate is low and the disease can return after five to 10 years after the first diagnosis.
The comments underneath his post are filled with fellow artists like Steve Aoki, Peggy Gou, Tiesto, Disclosure and more expressing their sadness but offering their support to the hugely popular DJ following the news. Parklife Festival themselves put out their own heartfelt message too.
Read more:
Describing him as "an absolute superstar of dance music culture", Bibi was set to play The Valley Stage — the second-biggest at the festival — in the same massive slot as fellow DJ, Skrillex, the following day.
The organisers went on to wish him a "safe and speedy recovery", signing off by assuring him that "Manchester sends [their] love and support". We certainly do.
Our thoughts are with Michael along with his friends and family at this difficult time.
Get well soon, Bibi.
For all the latest news, events and goings on in Greater Manchester, subscribe to The Manc newsletter HERE.
Featured Image — Michael Bibi (via Instagram)/ Parklife (via Twitter)