Audio
Ed Sheeran to play huge Manchester show THIS MONTH as he announces surprise arena tour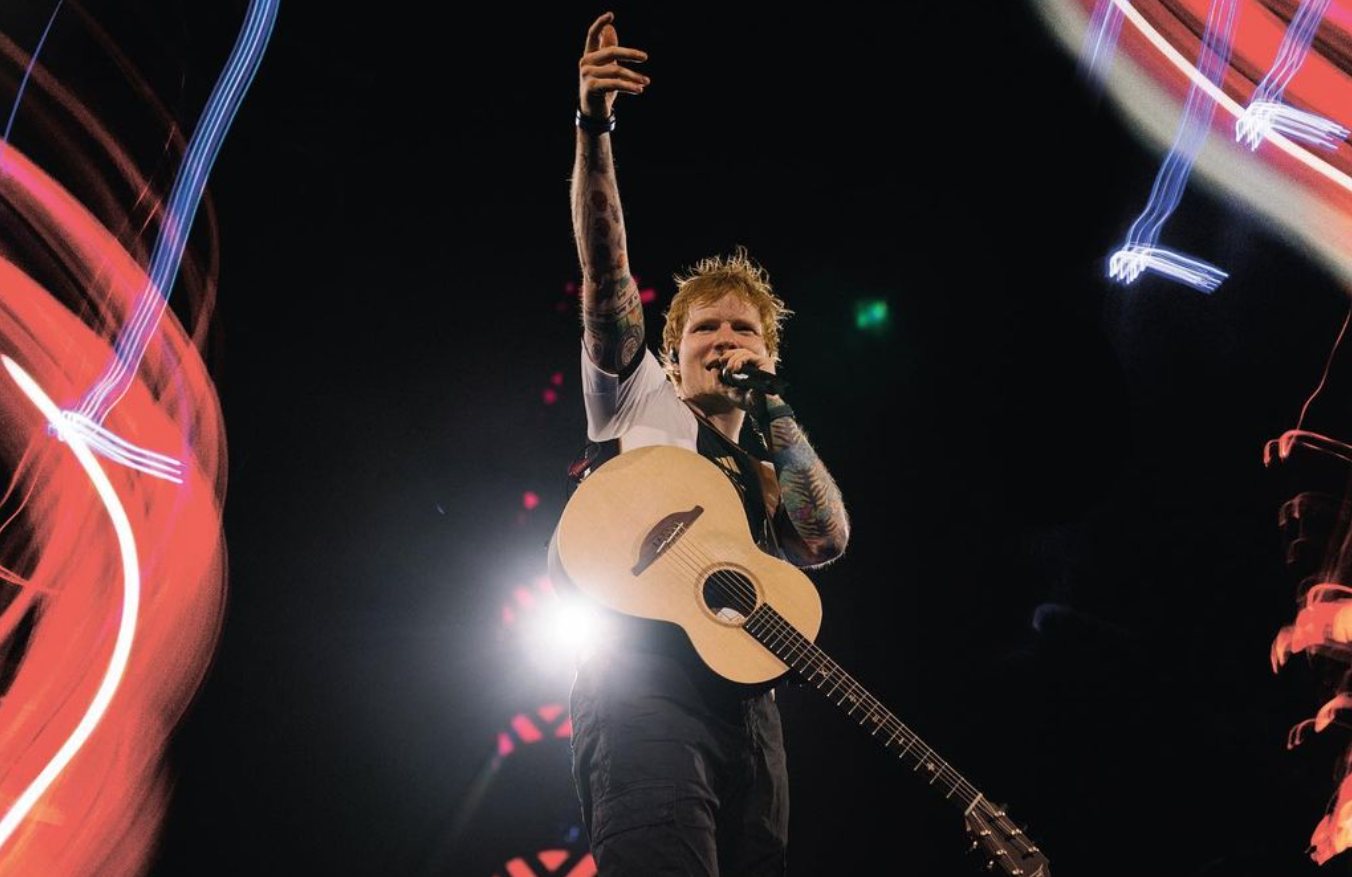 Ed Sheeran has announced a surprise arena tour, and he's set to take to this stage here in Manchester in just a few weeks time.
It's hard to keep up with the global megastar today.
It was only this morning the chart-topping singer songwriter announced on his Instagram that his sixth studio album, titled Subtract, will be released on 5 May – but now, just a few hours after breaking the internet with his first bit of news, Sheeran has announced that he'll be stepping on stage at several major arenas.
The multi award-winner will be heading out on a six-date arena tour of the UK and Europe, and he's kicking things off right here in Manchester with a massive show this month.
Sheeran will take over the AO Arena for one-night-only on Thursday 23 March 2023.
After he's entertained the masses in Manchester, the 'Shape of You' singer will then continue on his tour with two dates in London, followed by shows in Glasgow, Dublin, and Paris all throughout March and April, before his new album drops.
Announcing the tour on his social media platforms this afternoon, Ed teased that he'll not only be belting out a whole host of fan-favourite songs from his past five chart-topping albums, but he'll also play a brand-new single before it's released out into the world.
Sheeran candidly revealed this morning that he was "spiralling through fear, depression and anxiety" after a really difficult month in his personal life when he decided to turn to songwriting as "therapy" and make his new album.
He explained that he'd been working on the album for the best part of a decade, but in the space of a week, decided to replace it all with songs written from his "deepest darkest thoughts".
The singer-songwriter said the new album is like "opening the trapdoor into his soul".
"For the first time, I'm not trying to craft an album people will like, I'm merely putting something out that's honest and true to where I am in my adult life," Sheeran said in his statement.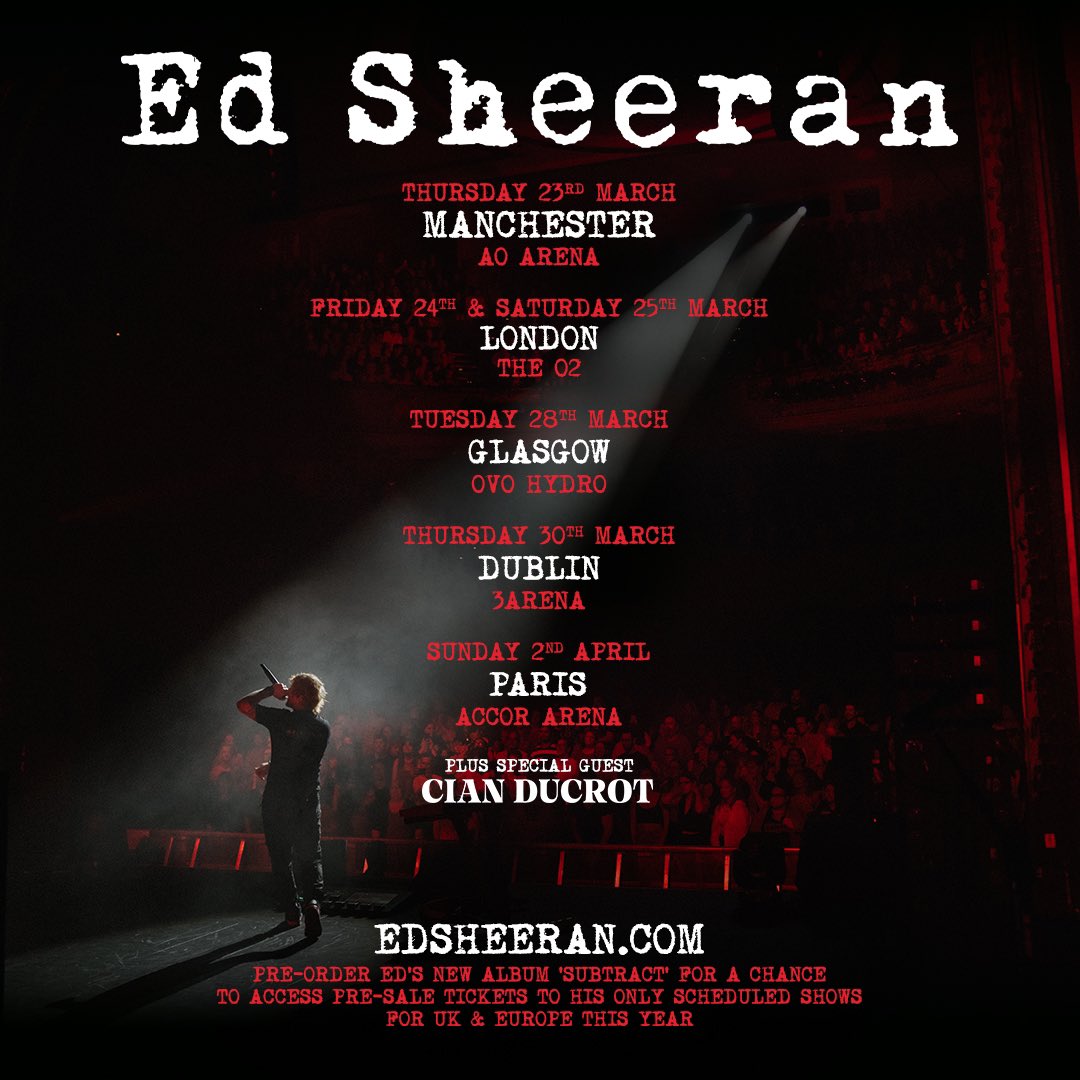 Understandably, tickets for the shows are expected to be in high demand.
Tickets will go on general sale next Friday 10 March at 9am, although fans can pre-order the new album before 9am on Tuesday 7 March via his official website if they want to gain early access to the ticket pre-sale – which will be held on Wednesday 8 March at 9am.
Read more:
You can sign up for pre-sale access here, and grab tickets when they go on sale here.
Featured Image – Ed Sheeran (via Instagram)