Audio
Fans baffled as Arctic Monkeys spotted boozing in a Manchester Wetherspoons
Of all the pubs...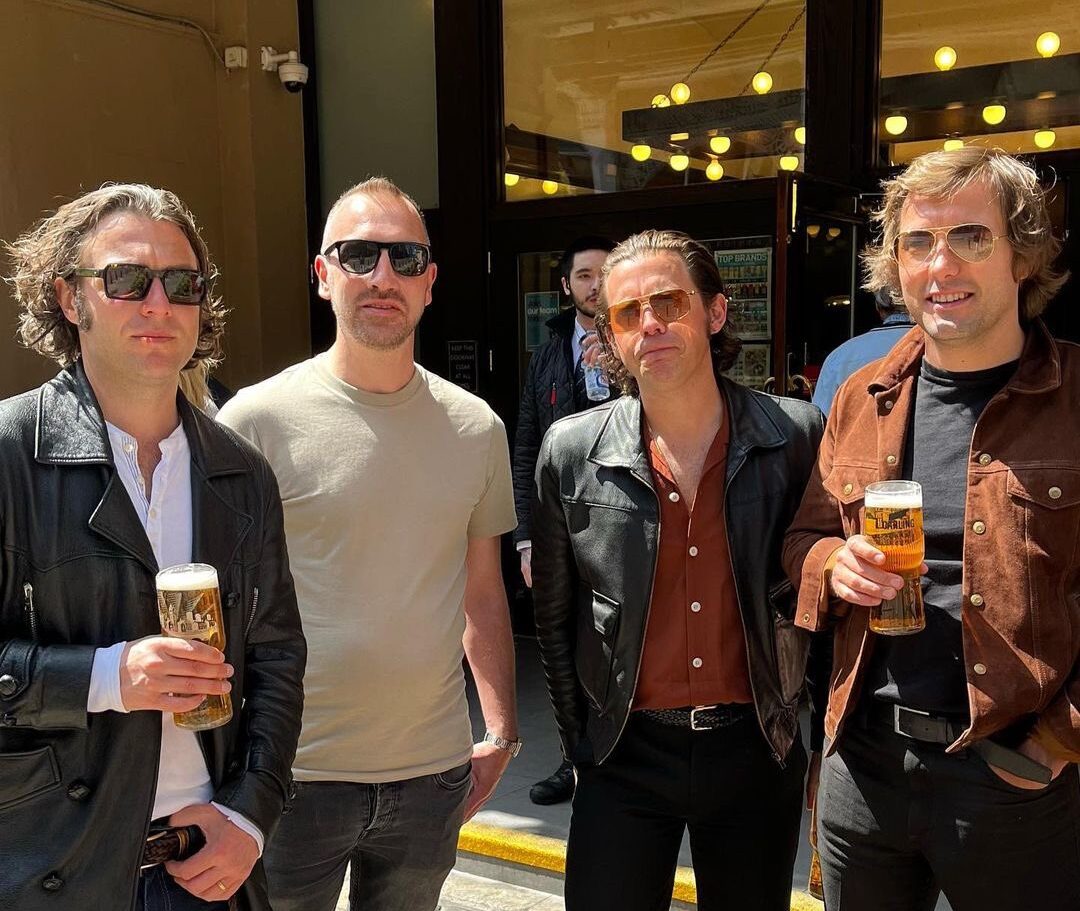 We all know by now that Arctic Monkeys were in Manchester over the weekend, with two sold-out shows at the Emirates Old Trafford cricket ground.
But what many people weren't expecting is for the rockstars to pop up in a pretty well-known pub in the city centre.
And they didn't pick some cool trendy craft beer bar – nope, these lads went for the cheapest option possible.
Two members of Arctic Monkeys were spotted nursing pints outside The Moon Under Water, of all places, between performing to 50,000-strong crowds.
Fans stopped to take pictures with bassist Nick O'Malley and guitarist Jamie Cook, as well as touring band member Tom Rowley, at the Wetherspoons pub on Deansgate.
People have all been pretty bemused by their choice of watering hole, unsurprisingly.
One person wrote: "You're not telling me Arctic Monkeys are having a booze in the Moon Under The Water on Deansgate hahahaha."
Another said: "Imagine bumping into some of the monkeys in a Wetherspoons hahaha."
Someone else pointed out: "Biggest band in the country and they're drinking carling in spoons."
It's also drawn comparisons to the iconic 'Four lads in jeans' meme.
It's the second weird celebrity sighting this week, after Pink was spotted swinging her way around Total Ninja in Trafford Park at her daughter's 12 birthday party.
Pink is about to perform two huge shows at the University of Bolton stadium in Greater Manchester.
Arctic Monkeys were pictured over a sunny weekend in Manchester, where they'd performed two gigs in Trafford.
The Sheffield band's triumphant return will peak later this week when they perform in their hometown at Hillsborough Park.
Read more
Featured image: Instagram, @d0miniqs