Audio
Blink 182 at Manchester's AO Arena — tickets, support acts, stage times and more
Tom's back, a new album is just around the corner and all the bangers are coming out. Long live Blink!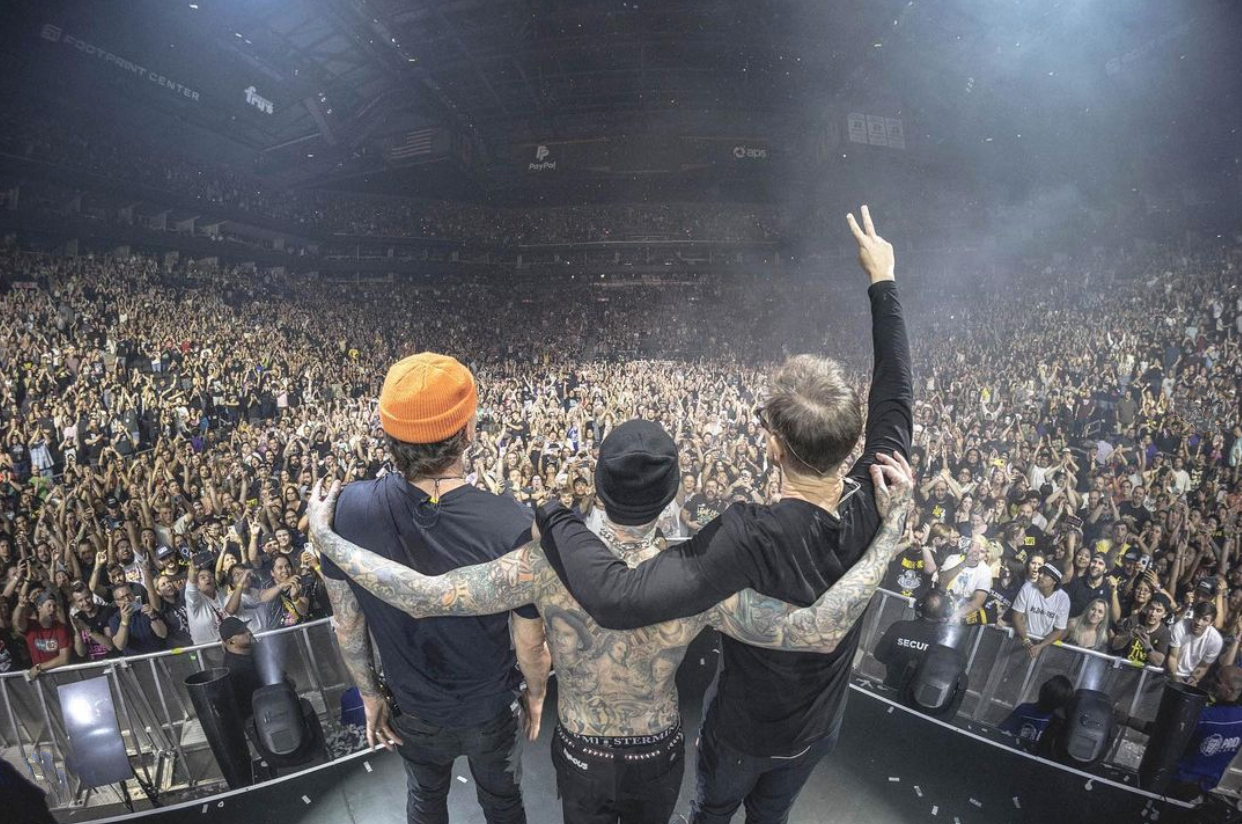 The undisputed kings of pop-punk, blink-182, are back and they're playing not one but two massive dates at Manchester's AO Arena.
And when we say back, we mean properly this time: Tom DeLonge returning on guitar and vocals and everything. This is going to be so mint.
The American outfit — which was recently restored to its original lineup of DeLonge, Mark Hoppus and Travis Barker — announced their new record, One More Time… back in September, which is the band's ninth studio album all-told and the first in 12 years since the trio last recorded together.
We think we speak for everyone when we say it's going to be a big night at the Arena. Or two. With that in mind, here's everything you need to know about blink-182's Manchester double-header this Sunday and Monday.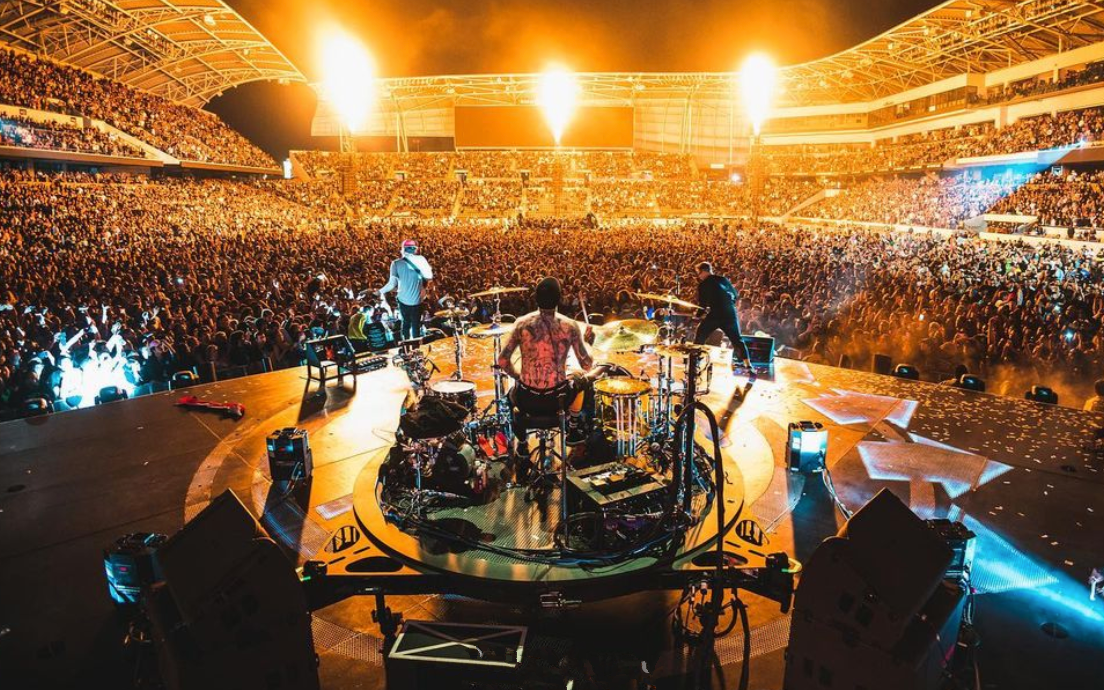 Are their tickets left for either of Blink 182's nights at the AO Arena?
If you're looking to grab a last-ditch ticket to see the Blink boys do their thing, you're in luck: there are still plenty of tickets available for both nights on this occasion, however, this fortunate situation does come with a catch…
We're not going to lie to you, these aren't the cheapest gig tickets you'll ever buy. In fact, it was a bit of a story when they were first released as some people were paying over the odds to secure theirs. The cheapest seats you'll find start from £64.95, whereas standing tickets on the main floor and the inevitable pit will set you back upwards of £166. Crikey.
If money's not an issue then happy days; should that be the case, you can even spring for one of the extremely premium 'Beautiful North' packages — these things are more expensive than the usual Electric Lounge VIP boxes and will set you back a whopping £380.75. Nope, not joking.
See what you're willing to pay for HERE.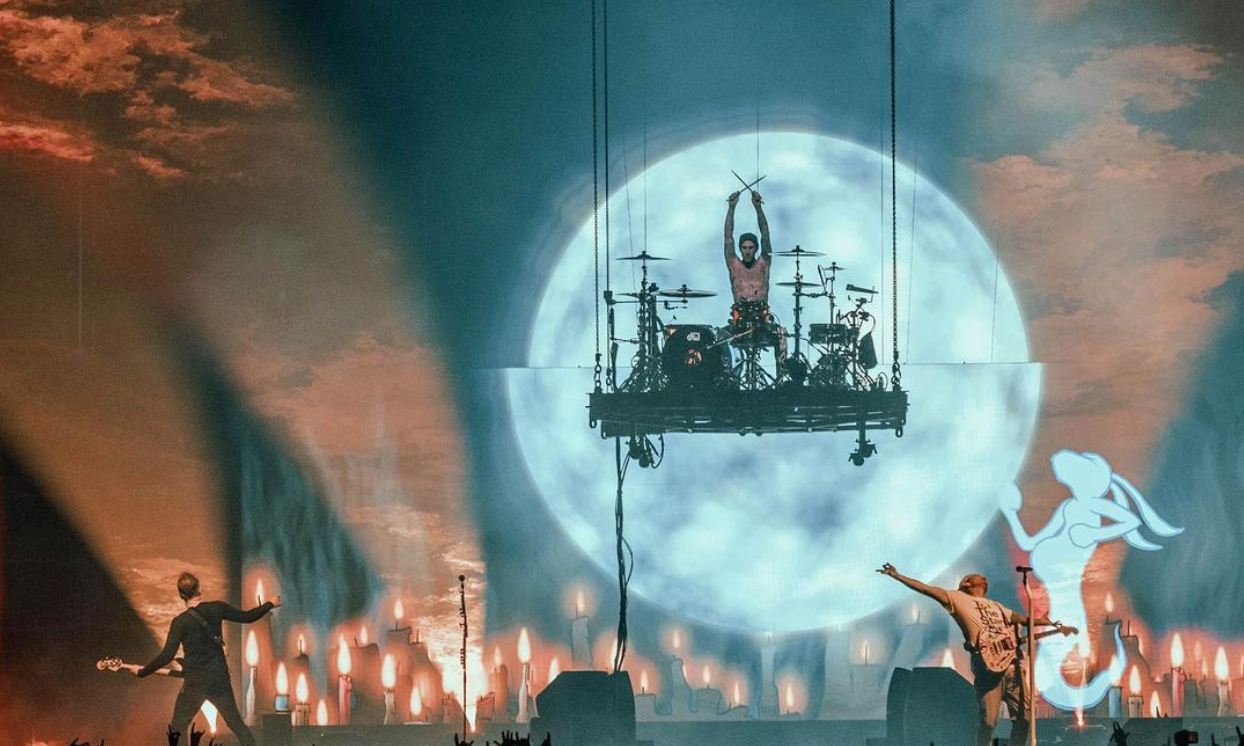 Support acts
On the other hand, we would argue the one thing these ticket prices do have to their name is overall value for money when you look at the calibre of blink-182's support acts on this tour.
Pop-punk and rock royalty demands only the best of warm-up acts and, in this case, the place will be literally scorching long before the main event gets underway.
Manc fans will get also to see contemporary favourites of the genre, The Story So Far, who recently released their first new music in half a decade.
These are two bands most people would happily pay a significant sum to see on their own, let alone together in a huge arena setting where they're sure to be on top form.
Blink 182's Manchester stage times
Doors open at 6pm and The Story So Far will kick things off around 7:30pm. While we're still not too sure how long their set is going to be, blink-182 are scheduled to take the stage at 8:45pm.
As for the California rockers themselves, they typically play 90-minute sets judging from what we've been hearing from other shows on this European tour so far, and AO will have an 11pm curfew as it does with most gigs.
Oh, and if you hear any word of an after-party somewhere in town, you best let us know!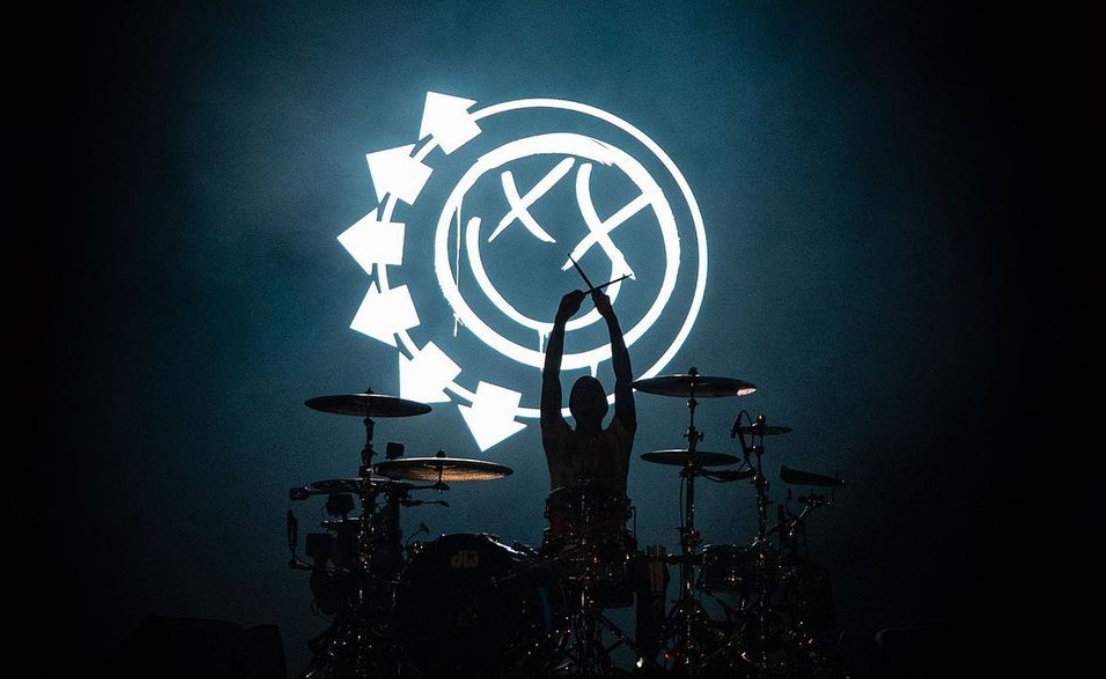 What's the setlist going to be?
When it comes to what the seasoned pros will be playing for their long-awaited reunion, there will of course be a sprinkling of the tracks from the new album but they know as well as we do that everyone wants to hear the hits.
Fortunately, Setlist.fm has come in handy as usual and according to their most recent shows, the lads will be playing a staggering 27 tracks in total including an encore, so you're really getting the full spectrum no matter what night you pick.
Here's the running order as far as we know:
Anthem Part Two
The Rock Show
Family Reunion
Man Overboard
Feeling This
Violence (where Travis plays blindfolded)
Up All Night
Reckless Abandon
Dumpweed
More Than You Know
Edging
Dance With Me
Aliens Exist
Happy Holidays, You Bastard (played twice, the second time at double-speed)
Stay Together for the Kids
Always
Down
Bored to Death
I Miss You
Adam's Song
Ghost on the Dance Floor
What's My Age Again?
First Date
All the Small Things
Dammit (they have brought out a special guest at this point in the past)
Encore:
One More Time (the title track off the new record)
Read more:
blink-182's new album, One More Time…, releases on October 20 and from the glimpses we've heard so far, Mark, Tom and Travis are really enjoying being back playing and making music together.
It goes without saying that we love seeing them in each other's company again too and whether you're lucky enough to be seeing them on Sunday, 15 October or starting off your week right with the gig on Monday, 16 October, we beg you scream 'All The Small Things' at the top of your lungs.
To find out more about all the other big gigs taking place in Manchester, check out our trusty October gig guide down below:
For all the latest news, events and goings on in Greater Manchester, subscribe to The Manc newsletter HERE.
Featured Image — blink-182 (via Instagram)