Audio
Stockport music icons Blossoms have started their own record label
A big step forward for the boys and we cannot get enough of this track and the video, especially.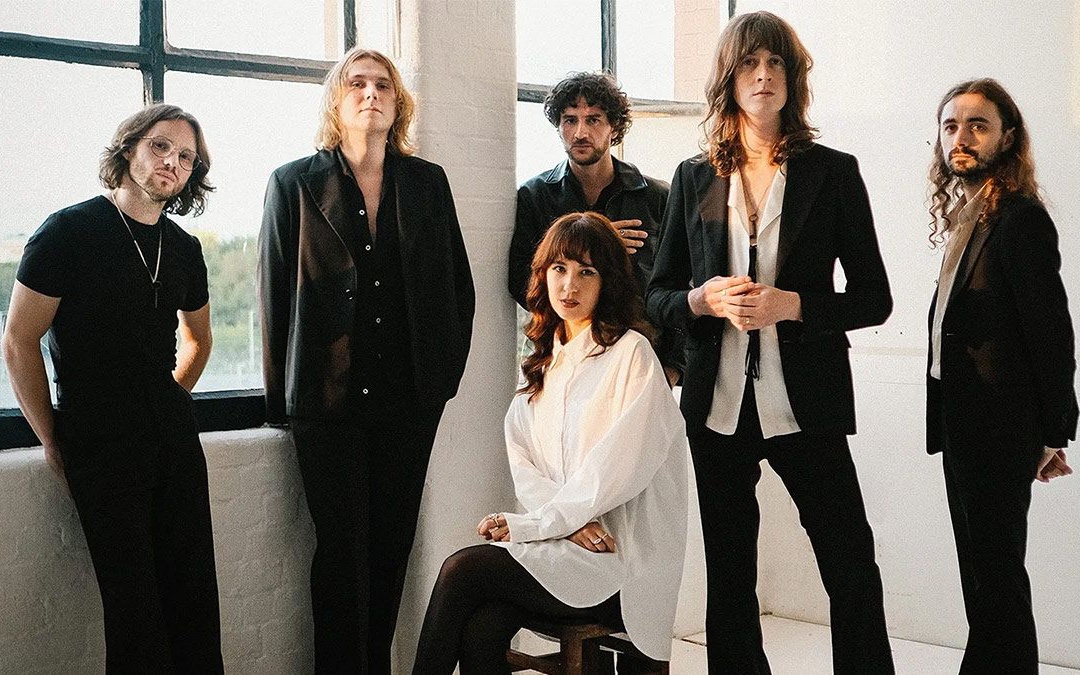 Stockport's finest, Blossoms, have started their own record label ahead of their fifth studio album and have already released the first single, as well as a truly nostalgic music video that we can't get enough of.
The SK lads are now bigger than ever, topping the bill at Reading and Leeds, Glastonbury, and Castlefield Bowl — they even earned their hometown a shout-out from Andy Burnham before headlining Kendal Calling — and with that in mind, they've decided to go it alone and establish their own record company.
Naming the label ODD SK (a nod not only to the town's postcode but a convenient combination of all the bandmates' surnames), the five-piece has now departed Virgin EMI, who released their first four albums and are now the founders of one of the first new Stockport-based record labels in years.
If there's one thing we know these boys love it's bigging up their home, and as for the first song to be released off the label, their latest track 'To Do List (After The Breakup)' is as instant a hit as you'd expect — as the new music video that accompanies it is cosy, warm, painful and beautiful in equal measure.
Filmed in a very familiar feeling little terrace presumably somewhere in Greater Manchester's 'Town of Culture for 2023' and using a single shot of a hallway that seems you spent a dozen house parties standing in, the video tells the story of how a young couple comes together and ultimately drifts apart.
I mean, the title does give it away but we weren't expecting how stylised and emotional the video would be — props to the boys who helped direct it on vintage 16mm film alongside frontman Tom Odgen's brother Ewan.
The song also features one of the band's first-ever feature artists, with another Stockport native Findlay combining on the track to add a wonderful female vocal to balance out the two sides of the relationship being played out in the song.
Her verses and harmonies on the chorus are just as good as Tom's and it makes for a different approach to their usual tracks whilst still possessing that unmistakable Blossoms sound. You can hear the track in full here and believe us when we say the video really does pull on the heartstrings.
Read more:
The singer-songwriter is yet to join the boys on their fledgling label, but we expect the alternative and indie specialists to start gradually snapping up local talent wherever they find it in the coming years, just as they did in signing fellow Stopfordians Fuzzy Sun to their first label attempt, Very Clever Records.
Set up with the help of distributors The Orchard and taking inspiration for the new song from Canadian poet Kaur, Tom told Rolling Stone that it's now "full-steam ahead" on the new album after having been preoccupied with setting up his new bar for a large chunk of 2023.
We can't wait to hear what comes next.
If you missed our recent short stuff on how Blossoms got their name, take a look down below:
For all the latest news, events and goings on in Greater Manchester, subscribe to The Manc newsletter HERE.
Featured Image — Supplied/Blossoms (via YouTube)/Press Image