Audio
Iron Maiden at Manchester AO Arena — stage times, supports, setlist and more
These lads still know how to put on a show like no other.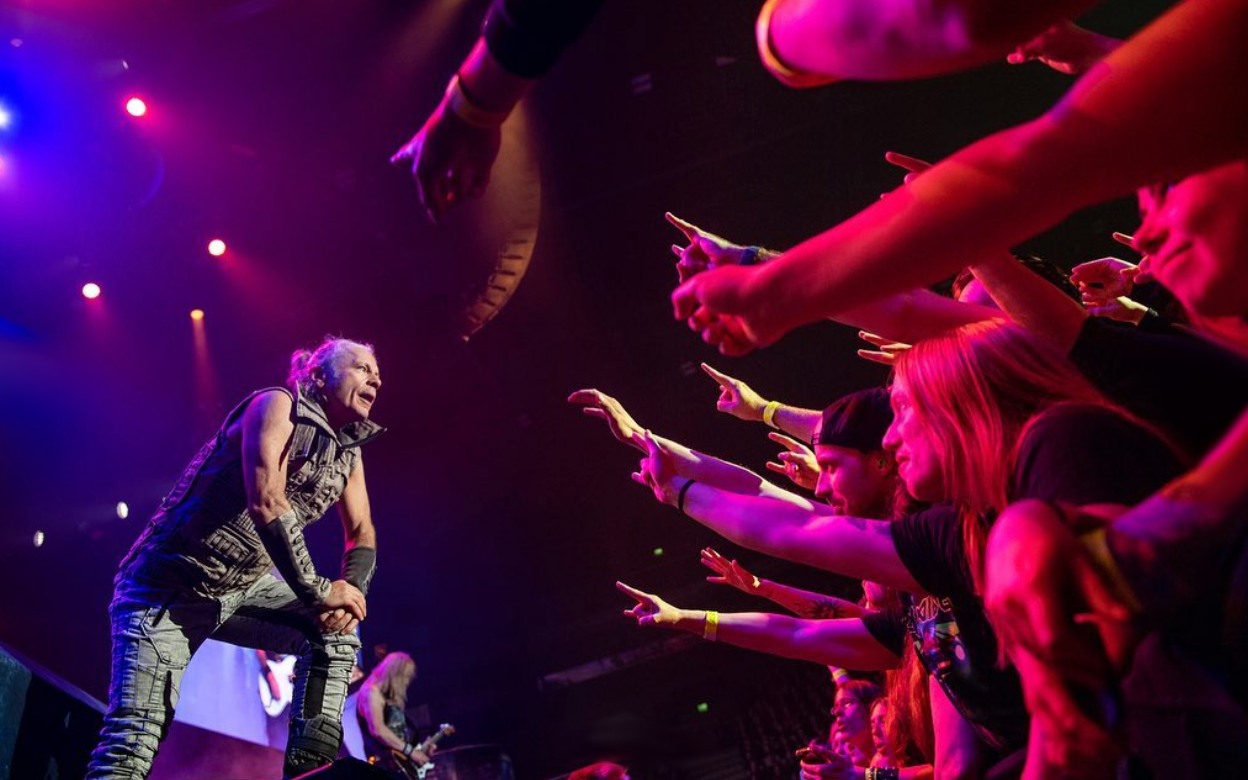 Nearly 50 years later and heavy metal legends Iron Maiden are still going strong and despite having only just finished playing a whopping run of 139 gigs back in October, they're at it again with another world tour and arrive in Manchester on Friday, 30 June.
The legendary Leyton rock band formed all the way back in 1975 might have tweaked their lineup over the years but they're still one of the biggest musical names on the planet and their current 'The Future Past Tour' has been a sellout across the globe.
Kicking the latest shows off in Arena Stožice, Slovenia this past May, the Irons have now made their way back to Britain and the AO Arena, specifically, and it's set to be one spectacular show.
With their classic shredding guitars, explosive pyros and Bruce Dickinson still on vocals, you can expect a night of music you'll never forget. For those of you going along, here's everything you need to know about Iron Maiden's return to Manchester's AO Arena.
Tickets
If you we're hoping to get tickets for Iron Maiden at the AO Arena on Friday, then we've got some bad news: you never stood a chance of getting these bad boys.
Given that not they are not only one of the most iconic bands of all time but this will be their first Manchester show since 2018 (yes, it's been that long), they were always going to sell out fast and we're afraid to say that even the most luxurious VIP packages aren't available for this one.
There's always next time.
Of course, you can obviously keep your eyes out for spares going on trusted resellers like TicketSwap and Twickets but, as always we advise caution and avoid ticket touts at all costs — there's no point in getting stung for a large sum and still potentially not getting in.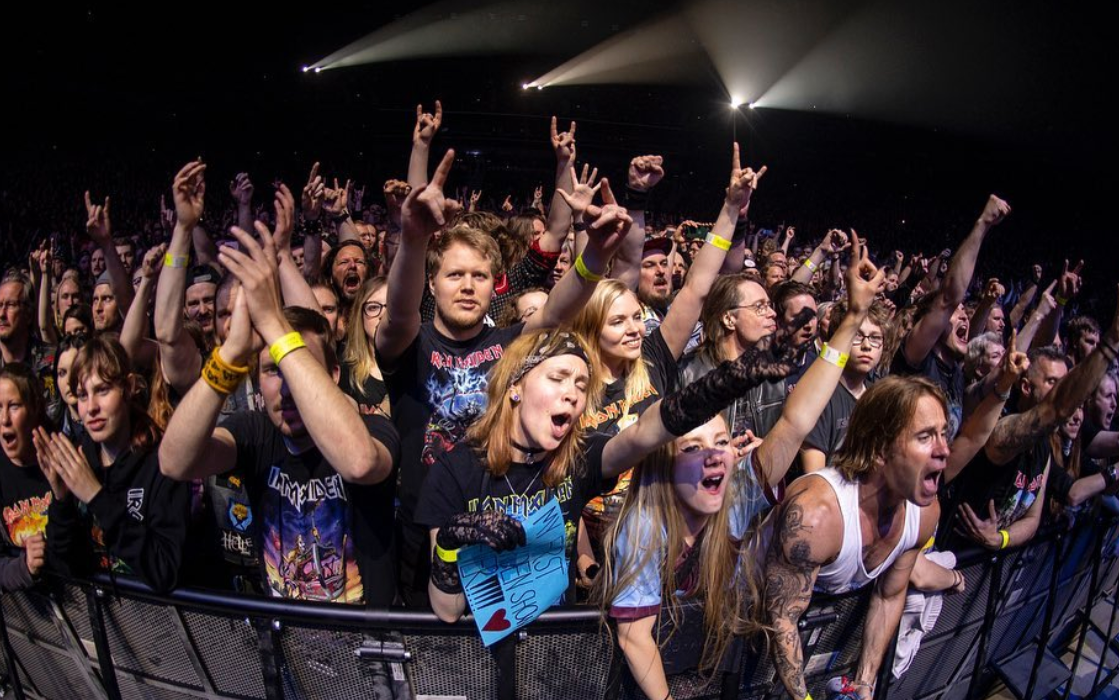 Supports
Now, as for those chosen to help warm the crowd up ahead of the mighty Maiden — not that they'll even need it — that responsibility falls on a single support acts in German rock band, Lord of the Lost.
Trusted with playing a pretty decent set, the Hamburg-based gothic and industrial metal outfit ar ealso playing their first Manchester gig since 2018 when they played The Ruby Lounge, may she rest in peace.
Fronted and formed by singer Chris 'Lord' Harms back in 2007, their sound is the perfect accompaniment for a band like Iron Maiden and have a die-hard following of their own, with the five-piece also set to play Manchester Academy 3 late this year.
We expect they'll carry over a fair few converts from Friday night's gig come their return to 0161 on 29 September.
Iron Maiden stage times for Manchester AO Arena
So, what time is all kicking off? Well, according to the information on Ticketmaster and AO's website, doors are set to open around 6pm with opening act Lord of the Lost starting at 7.30pm.
Given they are the only support, you can hopefully expect a set of anywhere between 30 mins to a full hour. There'll obviously be an interval before the main event and with that in mind, you should see the headliners step out on stage at 9pm.
AO Arena usually has a curfew of around 11pm as well, we imagine Iron Maiden will be beating you over the head with two hours of non-stop bangers, which still leaves you plenty of time to heard over to the after-party at Rebellion.
Sounds like a dream Friday night, to be honest.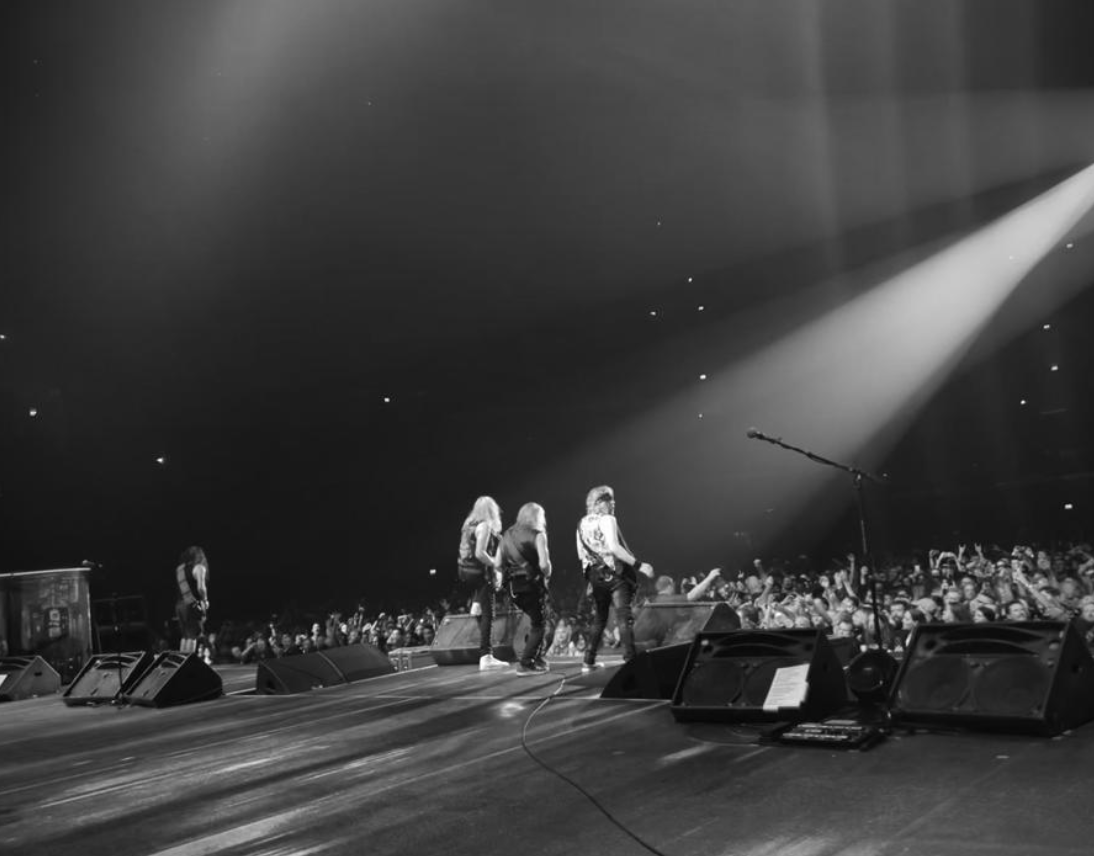 The Future Past Tour setlist
Now, last but not least we have our predicted setlist and while we can go off the previous tracks played thus far, bands can always switch things up on the night, so take this with a pinch of salt.
Nevertheless, Iron Maiden have stuck to a fairly rigid 15-song format since the start of the tour in Slovenia and as well as the obvious classics, we think we have a rough idea of what you can expect.
According to the ever-informative Setlist.fm, this is what the band played at their latest gig in Glasgow earlier this week:
Intro: 'Doctor Doctor' and 'Blade Runner (End Titles)
Caught Somewhere in Time
Stranger in a Strange Land
The Writing on the Wall
Days of Future Past
The Time Machine
The Prisoner
Death of the Celts
Can I Play With Madness
Heaven Can Wait
Alexander the Great
Fear of the Dark
Iron Maiden
Encore: 'Hell on Earth', 'The Trooper' and 'Wasted Years'
Read more:
We hope you found this helpful and, more importantly, have a proper good headbang this Friday.
Last but not least, be sure to head over to our The Manc Audio Instagram for all things Manchester music and beyond.
Up the Irons!
For all the latest news, events and goings on in Greater Manchester, subscribe to The Manc newsletter HERE.
Featured Image — Iron Maiden (via Instagram)