Audio
KISS at AO Arena, Manchester – stage times, support act and tickets for their final EVER tour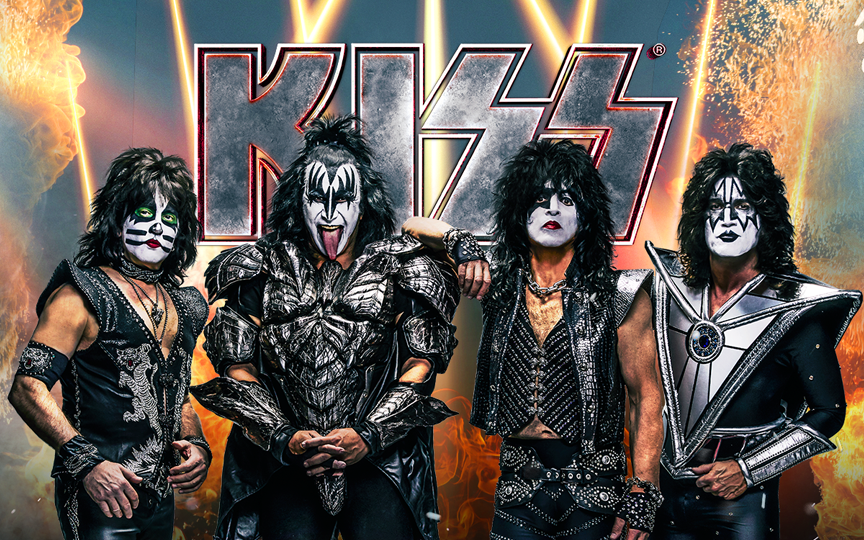 KISS will perform in Manchester this week as part of their final-ever tour.
The metal rock band announced details of their End of the Road World Tour last year – some 23 years after announcing that the band were retiring.
But 2023 will officially mark the final shows of this legendary's group's career, which started way back in 1973.
Made up of Paul Stanley, Gene Simmons, Eric Singer and Tommy Thayer, they're famed for their black and white face paint and huge hair as much as their massive hits.
KISS were meant to perform in Manchester in 2021, but had to reschedule to Friday 7 July due to – well, you know what.
KISS said of their farewell tour: "All that we have built and all that we have conquered over the past four decades could never have happened without the millions of people worldwide who've filled clubs, arenas and stadiums over those years.
"This will be the ultimate celebration for those who've seen us and a last chance for those who haven't. KISS Army, we're saying goodbye on our final tour with our biggest show yet and we'll go out the same way we came in… Unapologetic and Unstoppable."
Here's everything you need to know if you're seeing KISS at the AO Arena in Manchester.
Are there tickets left for KISS at AO Arena, Manchester?
Ticketmaster still has some availability for tickets for tonight's show, though there aren't loads left.
The cheapest tickets start at £75.95, with the majority of seated tickets priced at £87.50.
Things get pricier after that – floor standing tickets are £98.50, while the better seats are £109.95.
Standard seats go all the way up to £171.50, and then you're into Platinum seats and VIP packages.
Who's supporting KISS in Manchester?
KISS will be supported by Welsh heavy metal band Skindred at their show in Manchester.
Skindred are known for fusing metal with reggae sounds, and for their blistering live shows.
The Wild Things, who will also be performing at Night & Day in October, are also taking to the stage at the AO Arena to open the show.
Expected setlist
This is the setlist KISS used at their London O2 Arena gig this week.
Detroit Rock City
Shout It Out Loud
Deuce
War Machine
Heaven's on Fire
I Love It Loud
Say Yeah
Cold Gin
Lick It Up
Makin' Love
Calling Dr. Love
Psycho Circus
100,000 Years
God of Thunder
Love Gun
Black Diamond
Encore:
Beth
I Was Made for Lovin' You
Rock and Roll All Nite
Stage times for KISS
The AO Arena hasn't, at the time of writing, confirmed the stage times for KISS, and it doesn't look like they've made a habit of announcing stage times at previous shows either.
Doors to the venue will open at 6pm, with the AO Arena saying the show won't start until 7.30pm.
Based on that, you can expect The Wild Things on stage around 7.30pm, Skindred around 8.15pm, and KISS on stage somewhere around 9pm, ahead of the venue's curfew.
The venue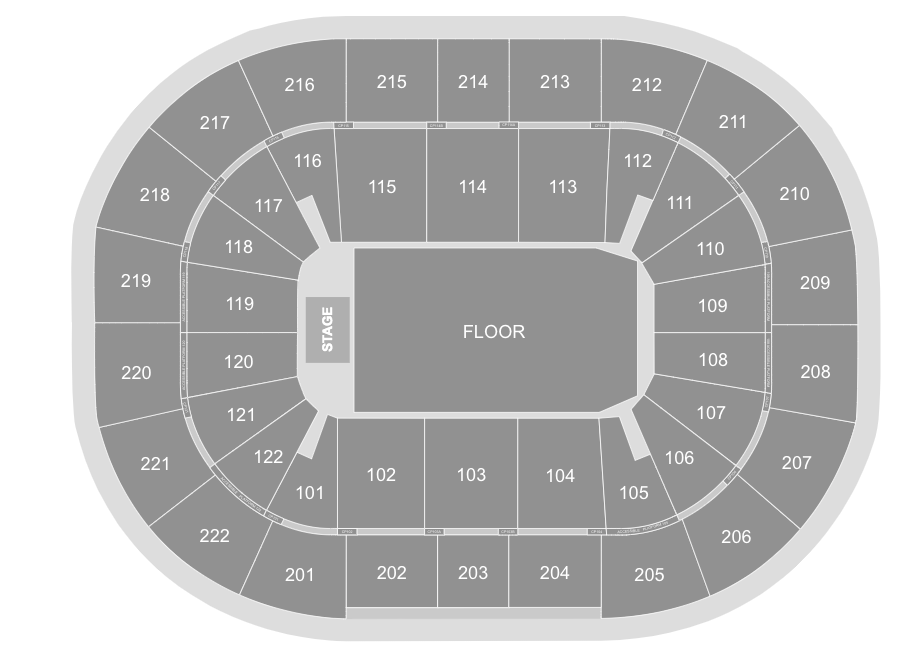 The AO Arena has a few strict policies to keep gig-goers safe, so make sure to check entry requirementscarefully before you travel.
For example, only one small bag per person is allowed, and bags like backpacks, travel cases and laptop bags are not permitted inside the arena.
All bags are scanned on entry to check for prohibited items like laser pens, flares, projectiles, weapons, drugs and alcohol, and even selfie sticks.
Featured image: Publicity picture