Audio
Liam Gallagher adopts a stray dog from Thailand leaving rescuer in disbelief
She's found her Live Forever home.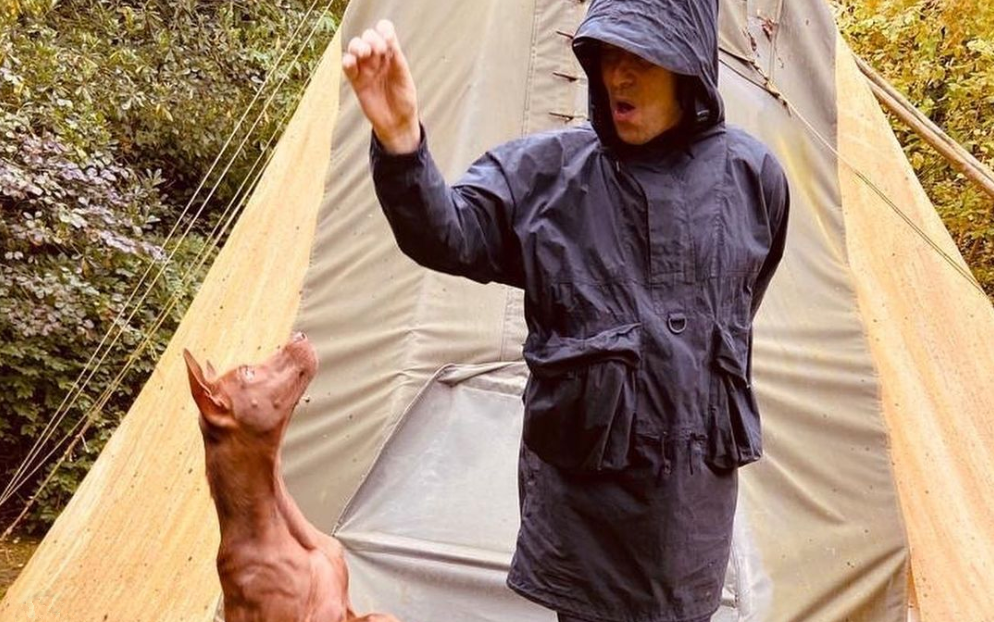 In a totally random but undeniably lovely bit of news, Liam Gallagher caught a dog rescuer by surprise when he turned up to adopt a stray pup in Thailand. As you were/do.
With the Manc music legend celebrating his 51st birthday this week, we've seen plenty of very 'Liam-esque' moments floating back onto our timelines but when we came across this recent and completely out-of-the-blue story, we were taken aback — though clearly not as much as this bloke was.
Dog sanctuary owner and social media content creator Niall Harbison has been cultivating a huge audience online for a while now, amassing nearly 650,000 followers on Instagram alone, and has been warming the hearts of people all around the world as he rehomes and nurses stray dogs back to health.
However, although he has a pretty big following of his own, you can imagine his shock when an adoption paper came through for one of his dogs with the name Liam Gallagher on it.
Trying to save and home as many as 10,000 dogs a month and feeding around 800 animals a day, the County Tyrone, Ireland-born activist has dedicated his life to rescuing as many of man's best friends as possible and even wrote a book called Hope explaining his journey up to this point.
Having previously struggled with addiction, Harbison ended up flying out to Thailand and setting up his dog sanctuary and earlier this week was paid a visit by none other than the former Oasis frontman and his partner, Debbie Gwyther.
According to Harbison, 43, Gallagher and his missus filled out their paperwork online through a simple Google form like everyone else does and despite hundreds of applications coming his way on a regular basis, he admits he did a bit of a double take when he read this one.
Speaking to Sky News, the full-time dog rescuer said, "The name on the form was Liam Gallagher, but I thought that's obviously not him. Then the next line was 'occupation', and it was 'singer'. I thought my mates were taking the p***, but I checked it out a bit more and his details all stacked up."
Read more:
Sharing an Instagram story of the two going for what will now be the first of a lifetime of walks for five-month-old female pup, Buttons, Niall said, "[she] is doing so well it's insane".
He couldn't resist the urge to set 'Wonderwall' as the soundtrack either. The new album isn't out yet, in fairness, so he just had to go for a classic.
Insisting that he "did interviews with him and his lovely [partner]", who have cats and "just really wanted a dog", it didn't take long for Niall to give the couple the thumbs up.
Having now been flown nearly 6,000 miles back to her new home in the UK, Harbison summed it up by saying Buttons has "hit the jackpot".
For all the latest news, events and goings on in Greater Manchester, subscribe to The Manc newsletter HERE.
Featured Image — Liam Gallagher/Niall Harbison (via Instagram)