Audio
Liam Gallagher casually hints that a new album is already on the way
A new record sounds like it might already be round the corner.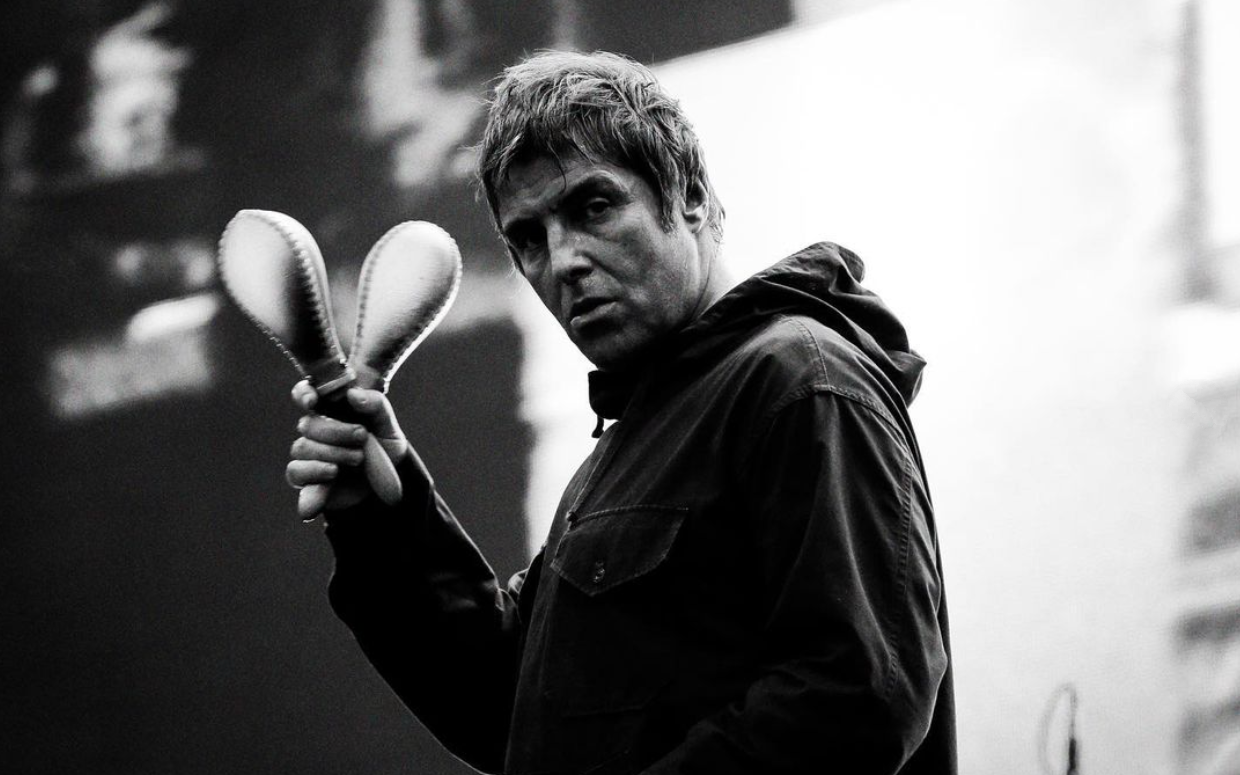 In typically nonchalant fashion, Liam Gallagher has seemingly revealed that not only has he been working on his latest album but that the new project might already be done.
The Manc music legend and former Oasis frontman looks to have confirmed that the follow-up to his third solo album, C'mon You Know, is on the way in one short little tweet over the weekend.
Responding to a fan asking when he's going to announce another tour — having not long wrapped up his last batch of shows following his previous record, released in May last year, and headlining Boardmasters just last month — the younger Gallagher brother fired back that he's been a little busy.
Straight to the point, as he always is, the Britpop icon said, "I've just made a[n] album giz a f***ing minute" in response to the now-deleted social media post, catching most people completely by surprise.
I've just made a album giz a fucking minute

— Liam Gallagher (@liamgallagher) September 17, 2023
Although he has given no further indication as to when we can expect the fourth album to be released, the fact he used the "been", i.e. suggesting the past tense, has left many under the impression that this new project is already finished and could be on its way any day now.
Several in the comments were quick to ask whether unreleased track 'Nothing Nowhere' (which has already been leaked online and played at a number of shows) will be included on the new album, though the 50-year-old gave no further info confirming or denying whether that was the case.
Others question whether he was referring to his recently released live album which dropped in August following his two massive Knebworth shows in 2022, where he played in front of 170,000 across two nights at the original site of Oasis' legendary gig back in 1996 — his biggest-ever gigs as a solo artist.
Back in May, Liam also confirmed he will be playing a few "biblical shows" to mark Definitely Maybe's 30th anniversary in 2024, where he intends to play the album in full — including the B-sides.
Read more:
Once again, despite Noel still admitting you should "never say never" when it comes to talk of a reunion, we feel like the world's been banging that drum for far too long now and with both of them still clearly concentrating on making their own tunes, we can't see it happening.
For now, we'll just have to eagerly wait and see what LG puts out next.
We recently had the pleasure of going along to see his brother at Wythenshawe Park's unforgettable debut music event too following the release of his latest album, Council Skies.
It didn't disappoint.
Featured Image — Masashi Yukimoto/David Levene for Koko Camden (via Instagram)