Audio
Manchester Pride Festival reveals 2023 line-up, including Pabllo Vittar, Jake Shears and Natasha Bedingfield
The LGBTQ+ festival is promising the most diverse and representative bill of performers to date.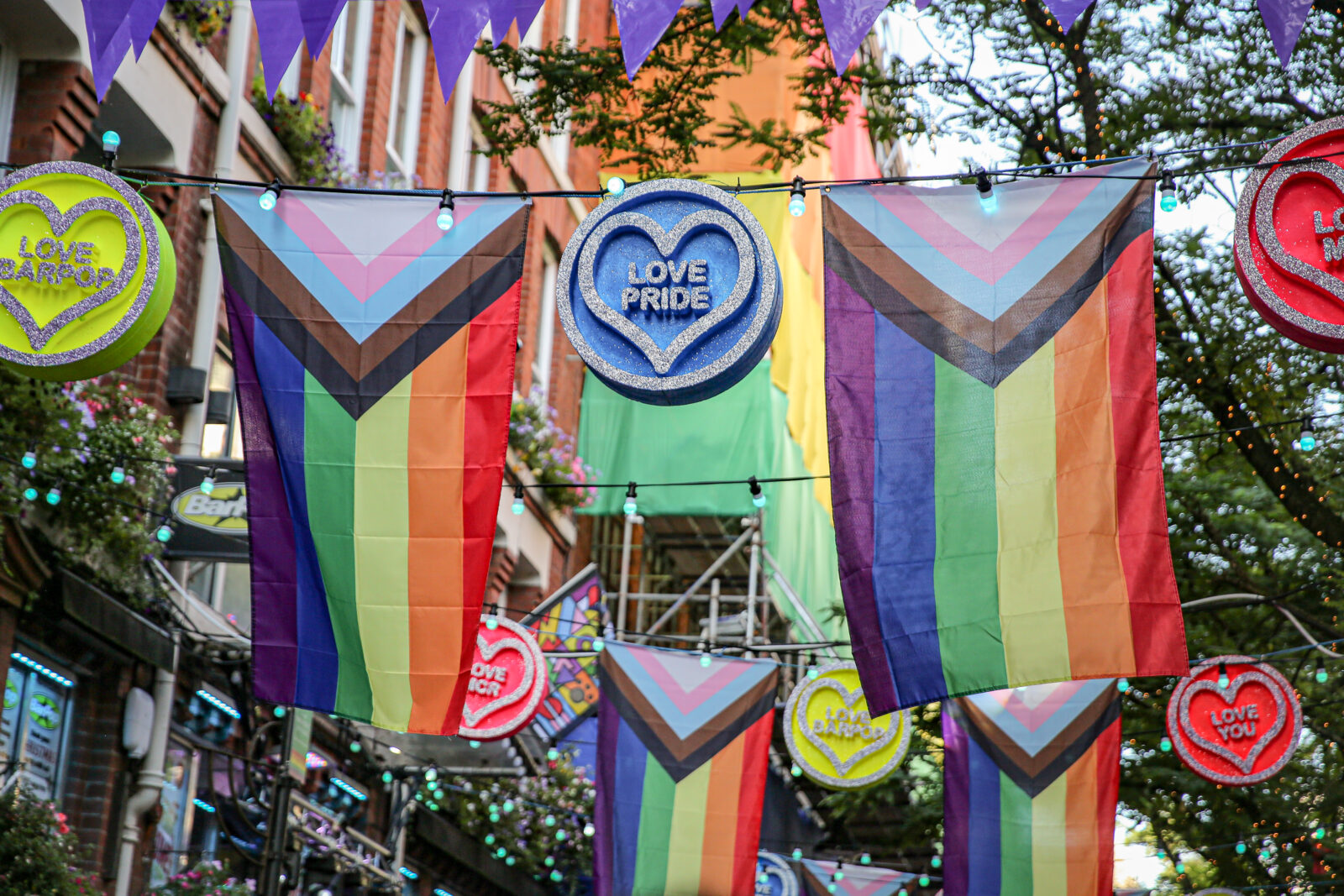 Manchester Pride Festival has just revealed its 2023 line-up, promising the most diverse and representative bill of performers to date across the city's world-famous Gay Village.
The beloved LGBTQ+ celebration will be back in the city over the August bank holiday weekend, shining a spotlight on local and international queer talent.
The Gay Village Party will have a line-up that's 96% queer, with 54% of performers women, 51% people of colour, and more than 42% from trans and non-binary communities.
Headlining will be Brazilian drag sensation Pabllo Vittar, international pop star (and former Scissor Sisters vocalist) Jake Shears, and RuPaul's Drag Race UK winner Danny Beard.
They'll be joined by pop performances from Natasha Bedingfield, and Lisa Scott-Lee from STEPS.
The line-up has been co-created with Manchester's queer communities, and will span four days and multiple venues and stages.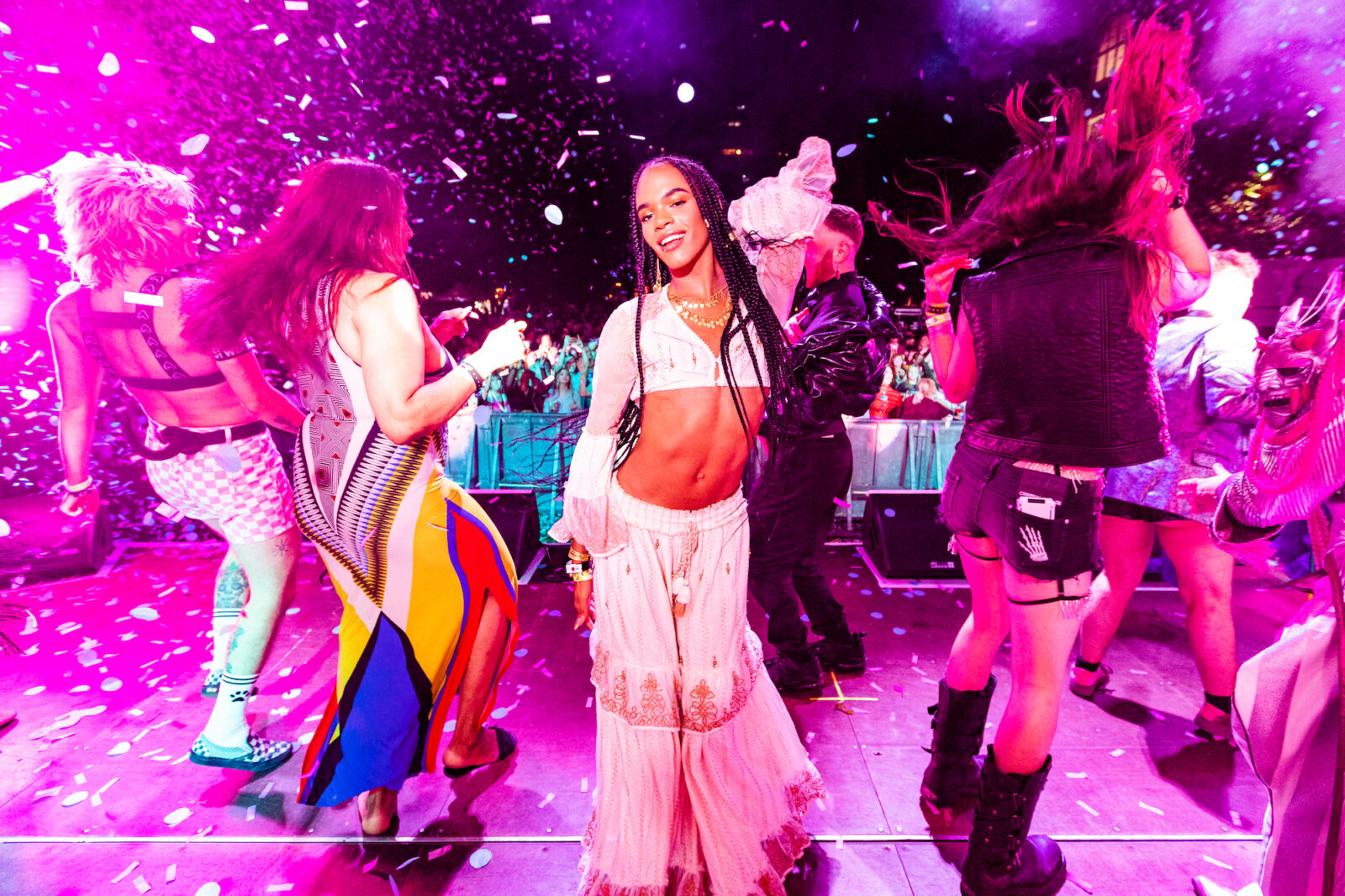 Manchester Pride Festival will once again host takeovers, including the Queer Asian Takeover, Trans Filth & Joy, Black Pride MCR and the Queer Women's Takeover.
The main performances will take place on three stages; the Village stage, the Mancunity stage, and the Alan Turing stage.
Takeovers this year include the Queer Asian Takeover, Trans Filth & Joy, Black Pride MCR and the Queer Women's Takeover.
Back to that line-up then, and Pabllo Vittar is the most-followed drag queen in the world, with a social following of 34.8m and 4m monthly listeners on Spotify.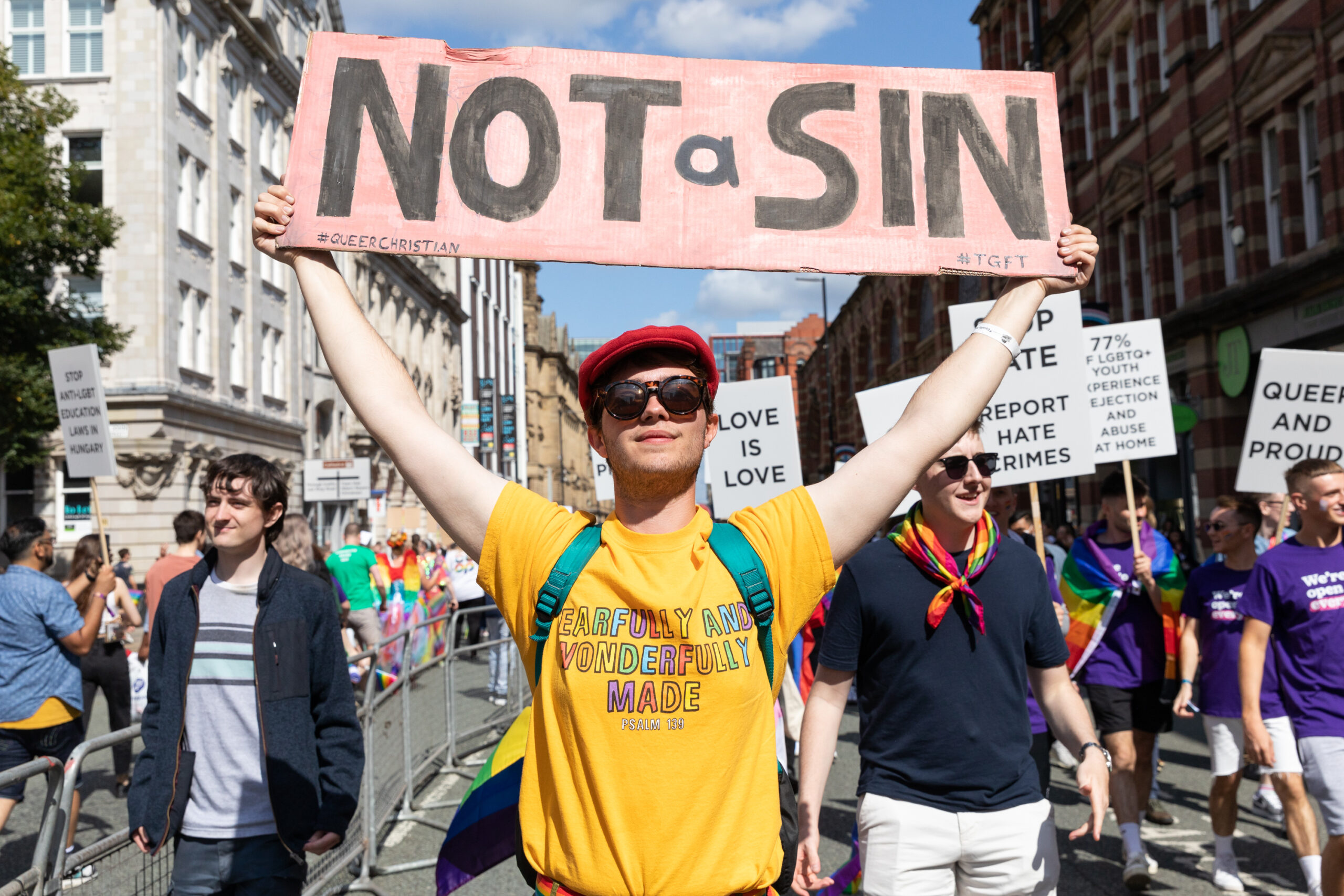 Meanwhile Jake Shears has dominated the charts while part of the Scissor Sisters with hits including Filthy/Gorgeous and I Don't Feel Like Dancing. He's now pursuing a solo career with a new album due to be released later this year.
Local drag star Danny Beard is also back on the line-up hosting Danny Beard and Friends for the fifth consecutive year.
Also returning to Manchester Pride Festival is multidimensional cultural icon Cheddar Gorgeous, who placed as runner-up in last year's RuPaul's Drag Race UK (beaten only by Danny Beard).
They'll be joined by season four Drag Race UK stars Black Peppa and Dakota Schiffer.
The festival's first Queer Asian Takeover will celebrate queer brown joy, headlined by international DJ Gok Wan, who will be joined on stage by local talent including The Bitten Peach, a gender-diverse, pan-Asian collective showcasing joy and excellence, Gracie T, who runs a South Asian creative collective and platform for unrepresented artists, and House of Spice, an LGBTQ+ South Asian and Middle Eastern performance house.
Read more
Trans led and curated event Trans Filth & Joy, hosted by Milk Presents and Trans Creative, returns for 2023 where party-goers can expect to be entertained by a night packed with DJs, drag, burlesque, cabaret, activism and music. Headlining Trans Filth & Joy is British drag queen BIMINI, who is best known for competing on the second series of RuPaul's Drag Race UK, and has since been awarded 'Drag Hero' by Gay Times magazine.
Black Pride MCR will take festival goers on a musical journey, celebrating the black roots of house music, disco, funky house, vocal and tribal, all brought together by exceptional DJs and iconic dancers.
Fat Pride also returns, celebrating big bodies with an evening of dancing, partying, showing off and feeling good.
The Cabaret Stage will again host The Enby Show, described as an 'electric, unique and vibrant' gender-bending variety show that 'bins the binary and crashes the cis-tem'.
This stage will also host Pecs Drag Kings, a female/non-binary theatre and cabaret company who've been creating critically acclaimed shows for the LGBTQ+ community since 2013.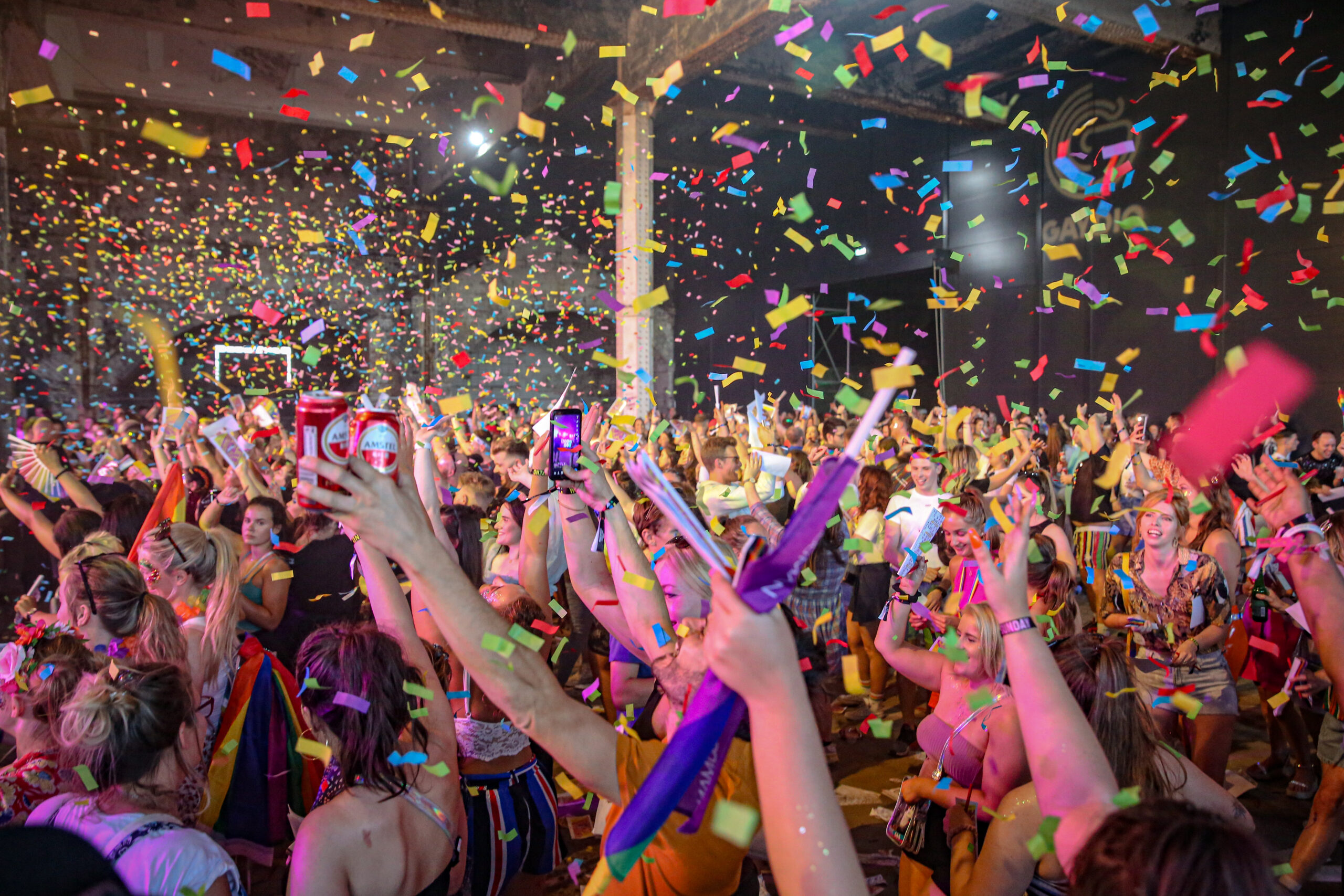 Festival goers can also expect exciting and diverse performances from Queeriosity Cabaret, Cutie-POC Cabaret, and Disabled Queer Joy Cabaret.
Other events announced as part of the Pride celebrations include Youth Pride MCR and Family Pride MCR, where young people and families will be able to join in the celebrations with a series of performances and events, such as Ginny Lemon's Dog Show, an unmissable doggy extravaganza, and Disney Classics performed by The Untold Orchestra.
Other performers include Kelly Llorenna from N-Trance (Set You Free), Jodie Harsh, Misty Chance and Friends, Lucky Roy Singh, Queen Bayard, La Discothèque Orchestra, Manchester Residents Blasha and Allatt (Meat Free/Frixxxion), Kim Lana, Mix-Stress and Friends, SWAGGA, Monopoly Phonic, Kele Le Roc, and Tom Aspaul.
Mark Fletcher, CEO of Manchester Pride, said: "We have worked closely with our communities to offer a line-up that is for the community, by the community. As a world leading city and an organisation that is spearheading the global Pride movement, our aim is to provide a platform which elevates and showcases local queer performers alongside renowned international LGBTQ+ talent, with a little support from our allies. This is Manchester and this is how our communities want us to celebrate our Pride.
"We are so proud to announce that our line-up consists of 96% queer performers, 54% female performers, 51% people of colour, and over 42% trans and non-binary performers."
Manchester Pride Festival, in partnership with Booking.com, takes place over four days in Manchester city centre on August bank holiday weekend (25 – 28 August) and is made up of several fringe events.
The events of Manchester Pride Festival 2023 are free to attend with the exception of the Gay Village Party, tickets for which can be purchased through Ticketmaster now. £2.50 from every ticket will be donated to the Manchester Pride Community Fund, with the money going directly to LGBTQ+ causes and projects in Greater Manchester through the distribution of grants.
The Manchester Pride Festival 2023 Gay Village Party line-up in full
Pabllo Vittar | Jake Shears
Natasha Bedingfield | Danny Beard | Jodie Harsh | Gok Wan | BIMINI |
Lisa Scott-Lee | Cheddar Gorgeous | Black Peppa | Jonbers Blonde | Monki | Gracie T | Angie Brown | La Discotheque Orchestra | Kelly Llorenna (N-Trance) | Dakota Schiffer | Ginny Lemon's Dog Show | Blasha and Allatt (Meat Free/Frixxxion)
Kim Lana | Mix-Stress and Friends | The Bitten Peach | House of Spice | The Enby Show | Queeriosity Cabaret | The Noirtones | Queer Women's Takeover | SWAGGA | Black Pride MCR | Danny Beard and Friends | Fat Pride | Cutie-POC Cabaret | Queer Asian Takeover | Disabled Queer Joy Cabaret | Trans Filth and Joy | Misty Chance and Friends | Your Manchester | Monopoly Phonic | Kele Le Roc performing Basement Jaxx 'Romeo' | Val The Brown Queen and Blaq Ivory presents | The Runway by Banksie | DJ Stacy Bee | Tom Aspaul | Violet Blonde | Lucky Roy Singh | Jsky | Reeta Loi | Queen Bayard | Barb | Lady Bushra | Misty Chance | The BollyWitch | Lill | Banskie | Joanna Cuddle | Sam Buttery | Ivy Profemme | Leila Rafoui | Joe Spencer | The Niallist | Minara 'El Waters | Club Clam | What She Said | Vanilla Girls | FATCAMP | Pecs Drag Kings | The Fat Britney | | Ghetto Fabulous | Donna Trump | DJ Nkay | DJ KL | Carrot | Flick | Queens in Kicks | Frequency 3 | DJ Klitbait | Cyro | Club Zindagi | Belinda Scandal | Disney Classics with The Untold Orchestra | DJ Billy Andrew | DJ Callum Parr | Duniya Dhoom | Shanika Sunrise | Immy Terial | Jason Patel | Rikki Beadle-Blair |
A Special Guest soon to be announced
To find out more about Manchester Pride, visit the website: www.manchesterpride.com
Featured image: Supplied