Audio
Noel Gallagher announces a long lost Oasis song will be released tonight
[siteorigin_widget class="SiteOrigin_Widget_PanelImage_Widget"][/siteorigin_widget]
[siteorigin_widget class="SiteOrigin_Widget_PanelText_Widget"][/siteorigin_widget]
Audio
Watch adorable Lottie, 7, wowing crowds at Manchester Carnival on stage with Serani

Daisy Jackson
A tiny singer has ended up as one of the stars of the show at Manchester Caribbean Carnival after she was pulled up on stage by dancehall singer Serani.
Little Lottie, at just seven years old, belted out a verse of the star's hit song No Games while the huge crowd cheered and danced.
And Serani was so impressed with her, that he's now got back in touch and asked her to feature on his new song, and treated her family to a day out in London with him.
Videos of the heartwarming exchange at Carnival have been widely shared on social media, with one video earning more than 6.2m views on TikTok at the time of writing.
In the below video shared with The Manc, Serani is seen crouching down to her eye level, before asking the young girl for her name and telling her she is 'so sweet'.
Lottie then grabs his arm and whispers in his ear that she doesn't know all the words, to which he responds: "You don't need to know all of it baby, just sing for the beautiful people of Manchester."
After a brief hesitation, Lottie, wearing a pink tie-die dress, starts belting out No Games – and the crowd absolutely erupts.
Serani then starts singing the lyric 'It's, it's, it's Serani' – but is interrupted by Lottie shouting 'LOTTIE', much to the delight of the onlookers.
Read more: The neglected Moss Side ginnel that's been turned into a plant-filled art gallery
Once she hits her stride, there's no stopping the tiny star, who had all of Alexandra Park in the palm of her hand.
Thousands of people have shared their love for the adorable moment on social media.
Comments have included 'GET IT LOTTIEEEEEE' and 'LOTTIE MASH UP DI PLACE'.
Another person wrote: "The way her confidence shot up when everyone hyper her."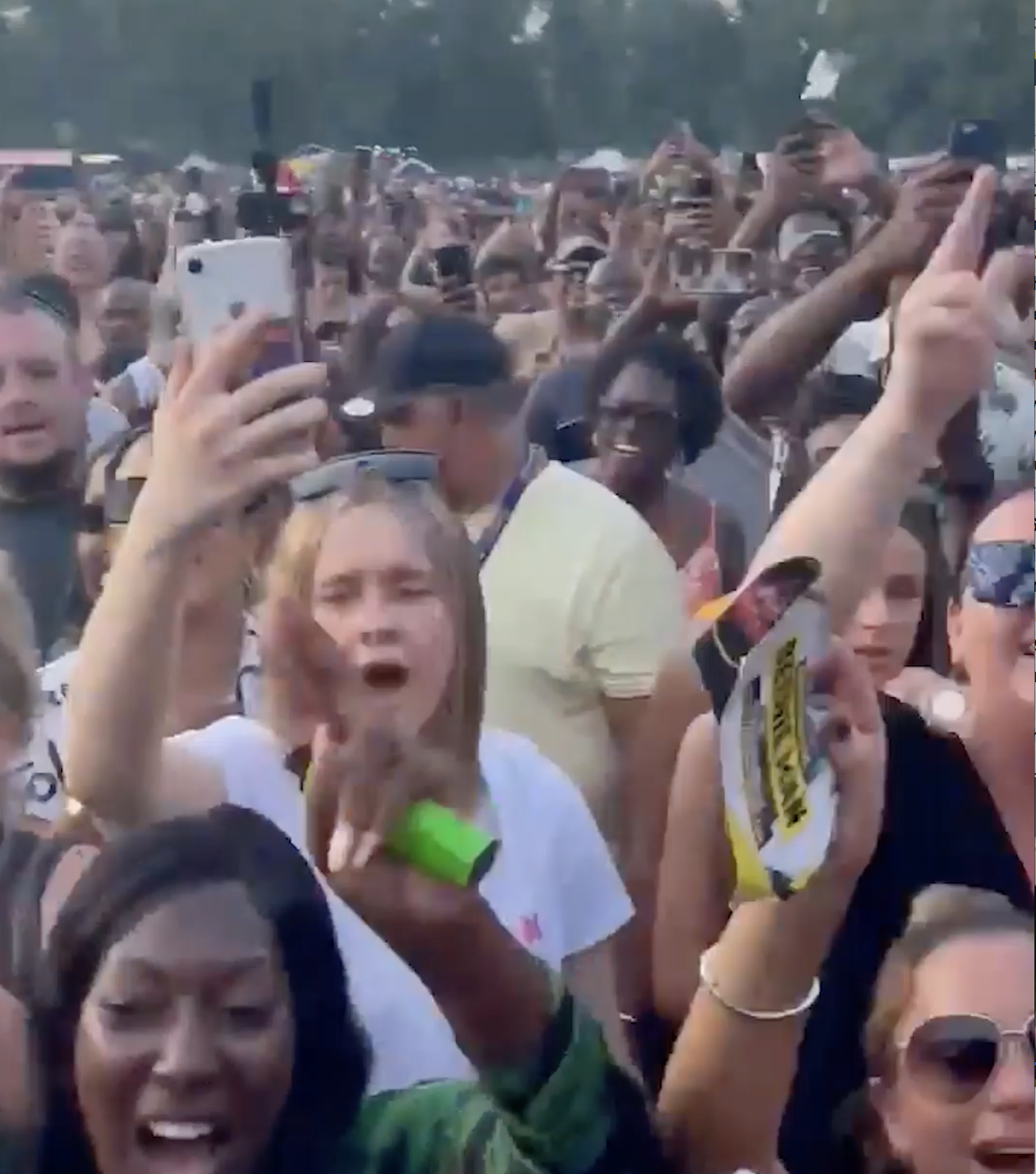 Someone else said: "Wow the way I felt that energy thru the phone like POW."
One user commented: "Love the crowd hyping up the boss girl! She's got fantastic taste in music too!"
Serani has since said: "She is the star, she just took over the stage, she's so sweet.
"I never thought the video would get so big but the views just kept growing and growing."
Featured image: Supplied
Audio
You can rave inside the empty Grade-II listed Victoria Baths in Manchester this autumn

Emily Sergeant
Ever wondered what it's like to dance the night away inside an empty swimming pool?
Well, there's no need to wonder any longer, as Manchester's music lovers are invited to become a part of the city's partying history later this year when the iconic Grade-II listed Victoria Baths hosts three day raves that are set to be headlined by some world-renowned DJs and famous names on the house, electronic, and techno music scene.
The Victoria Baths takeover comes as JBM Music – the team behind popular city centre venue, Joshua Brooks – launch a new series of 'Manchester 360' events this November.
Already gearing up to be a "weekender like no other", the historic Victoria Baths – which dates back to 1906 – will be kitted-out with an immersive 360° sound system and killer light shows that will fill the venue's stunning architecture with an atmosphere it's never seen before.
Victoria Baths was once described as "a water palace" and called "the most splendid bathing institution in the country" – but it's soon set to take on a whole new life as bathing will turn into raving on the first weekend in November, with three talented DJs in the international electronic scene lined-up across the three days of parties.
Event organisers are promising to take partiers to "another realm".
First up is local hero Darius Syrossian, who is no stranger to playing packed out and sweaty dance floors with his edgy and straight-up house sound, and he'll then be followed by another UK legend Lee Burridge – the man behind 'All Day I Dream', with his own zoned-out and hypnotic take on house.
Then last but not least, French titan Dimitri From Paris will cook up dazzling disco and filter house sounds that are packed with soul and colour.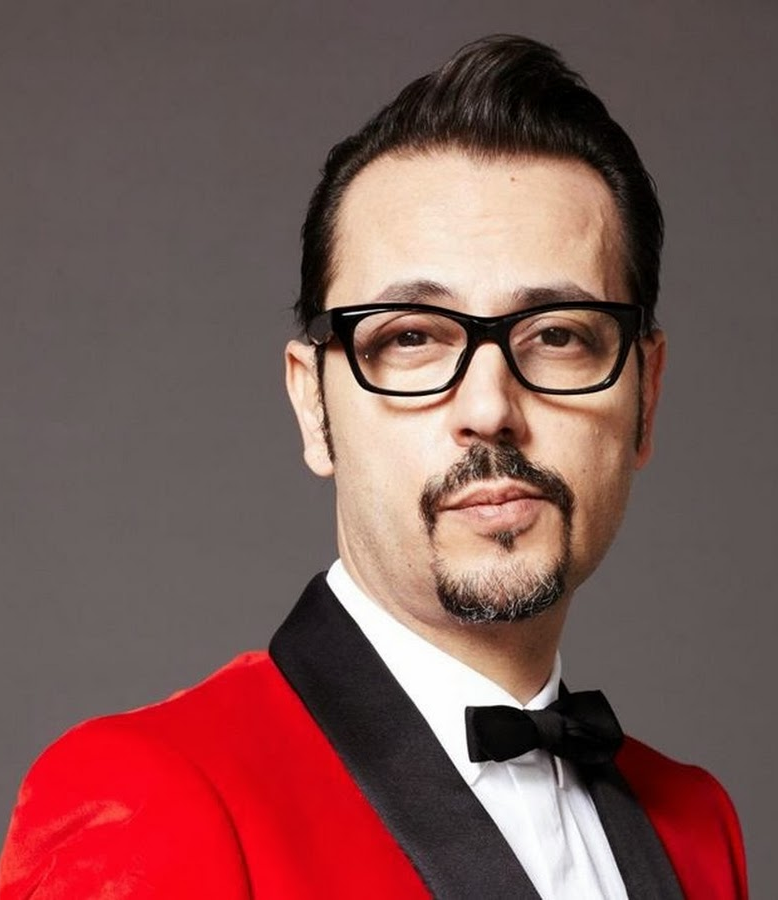 Manchester 360º: Weekend Takeover is coming to Victoria Baths on Friday 4, Saturday 5, and Sunday 6 November 2022, and you can now join the waitlist to get exclusive ticket access before they are released to the wider public next week.
You can find out more and join the waitlist for tickets here.
Featured Image – Supplied