Audio
The Slow Readers Club to support Shed Seven as they announce new album and UK tour with Manchester gig
This article contains affiliate links.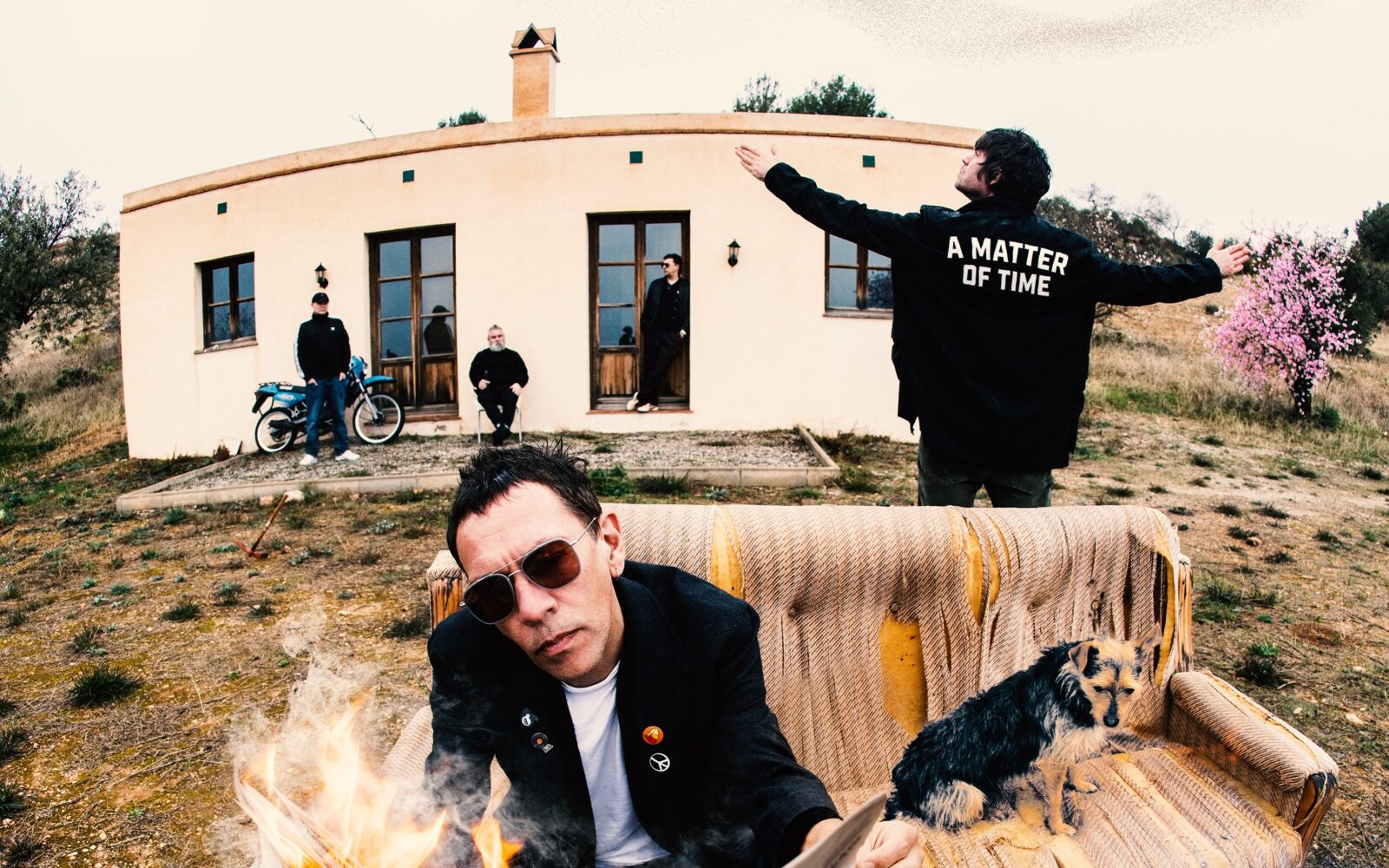 Alt-rock legends Shed Seven have announced a brand new album for the first time in over six years along with a limited-run UK tour this October, with local lads The Slow Readers Club joining them on the road.
The music veterans from York have been going since 1990 and despite breaking up in 2003, they got back together just four years later and have been back playing ever since.
Set to release early next year, the new album entitled A Matter of Time will be the band's first in over half a decade and will celebrate their 30th anniversary with just a handful of shows, including one right in Manchester.
As if that wasn't good enough, the Northern group will be joined by one of Manchester's very own in The Slow Readers Club — who recently opened for Manc music legend Morrissey — and the Manchester crowd will be the only ones that get to see Liverpool outfit, Keyside, as the second lot of special guests.
Guitarist Paul Banks, one of Shed Seven's longest-serving members says, "For this album, we took a nostalgic journey back to our roots, immersing ourselves in the records and sounds that ignited our passion for songwriting at the tender age of 12.
"The influences of bands like The Smiths, R.E.M., U2, Simple Minds, The Cure, and Duran Duran permeate every note, making it a heartfelt homage to those cherished times. It embodies the essence of rebirth, empowering individuals to embrace their true selves without inhibition. With utmost conviction, we declare this as the pinnacle of our musical endeavours – the record we've always yearned to create."
Speaking of their lead single, 'Kissing California', vocalist Rick Witter described it as "Shed Seven's summer anthem", adding: "It's essentially a celebration of being alive, grabbing the opportunity to paint the town red with someone special and have the best of times. It's the medicine we all need sometimes."
As for The Slow Readers Club, they said they're "buzzin'" to be joining the boys on tour, with frontman Aaron Starkie revealing that "this was the first band I ever saw live and I was absolutely hooked on Maximum High, bought the t-shirt went to signings and all that — they're as big a fans as we are.
Read more:
Kicking off the UK dates on October 19, Shed Seven will be playing right through to the end of the month, with the final show set for Manchester's Albert Hall on 28 October — we couldn't think of a better way to close out a tour.
It'll be a fitting place to end the tour and start this next chapter, as the new album not only features fellow rock, alternative and indie icons like Peter Doherty and Laura McClure of Reverend & The Makers but Happy Mondays vocalist and Manc legend Rowetta as well.
Shed Seven's sixth studio album, A Matter of Time, releases on January 12, 2024, but fans who pre-order now will be able to access presale tickets from 9:30am on Wednesday, 19 July and right up until general sale goes live the same time on Friday (21 July).
You can grab your tickets HERE and hopefully see you there!
For all the latest news, events and goings on in Greater Manchester, subscribe to The Manc newsletter HERE.
Featured Image — Shed Seven/The Slow Readers Club (via Instagram)