Audio
StreamGM live music stream at The Yard with some of Manc's best up-and-coming talents is happening tonight
Some of the region's very best will be on show.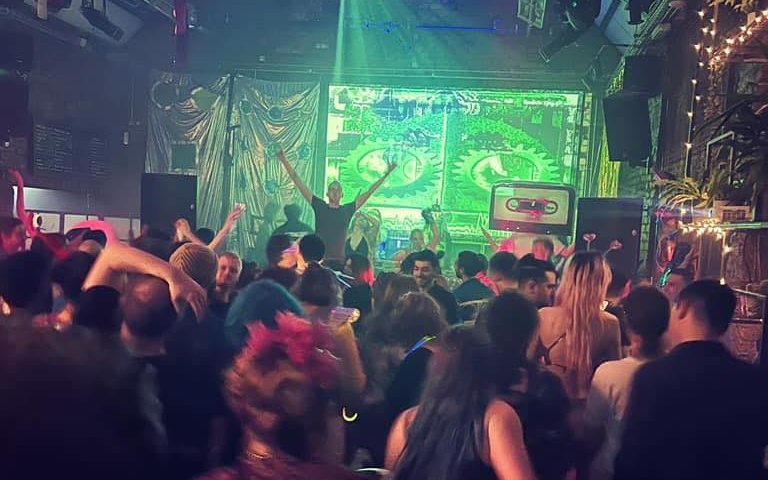 StreamGM, Greater Manchester's leading not-for-profit streaming service which showcases the biggest, best and newest talent, music and culture from across the region, is hosting a live gig night and housewarming party at their new second home inside The Yard tonight.
Better still, the celebration of the promising new partnership and all of the live performances will be broadcast directly into people's homes or wherever they're watching thanks to the multi-award-winning streaming platform.
So, whilst attendance at the Greater Manchester Mayor's Charity partnered event is invite-only, thousands of Manc are being urged to join the live stream and enjoy a free virtual gig on the night from the comfort of their living rooms, whilst sat in bed or however they choose to tune in.
Starting from 7pm on tonight (Thursday, 7 December) at one of the city centre's fastest-growing music and cultural events spaces, The Yard over in Cheetham Hill, some of the most exciting up-and-coming artists from in and around the area will be showcasing why this wonderful place we call Manchester does music better than anyone else.
Headlining the gig will be Hyde-born spoken word and indie hip-hop artist, Antony Szmierek, who released his debut album, Giving Up for Beginners, back in 2021 and has enjoyed not only a sold-out UK tour but plenty of plaudits for his appearances at Glastonbury, Leeds Fest, Bluedot and many other festivals.
Compared to 'Mike Skinner mixed with John Cooper-Clarke' and dubbed by BBC Radio's Lauren Laverne as "the best thing I've heard all year", the former special education teacher has notched appearances on Jools Holland and spent several weeks on 6 Music's coveted top picks as well as Radio 1's playlists.
As if that wasn't enough, Szmierek will also be supported at 'Welcome to the Yard' by January's winners of Mayor Andy Burnham's Artist of the Month, The KTNA, as well as budding new DJ Jade Li who recently smashed Freight Island, Baltic Weekender and Factory International.
Joe Heys, StreamGM's lead programmer for Welcome to The Yard, will also be DJing
on the night under the pseudonym 'Fries With That' and has hailed the night as a celebration of the music scene that "shaped and moulded [him] as a person" along with countless others.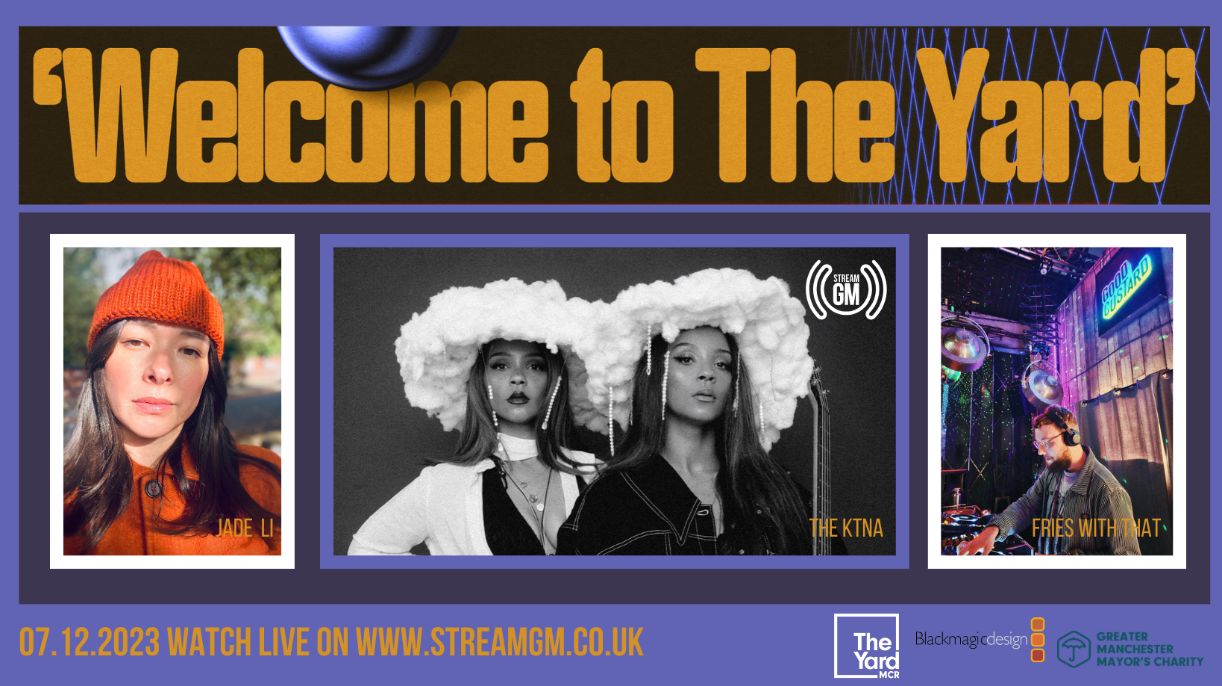 Read more:
Speaking ahead of the live music live-stream, Heys went on to say, "It is such an honour to get the opportunity by StreamGM to showcase the next generation of Greater Manchester's world-beating music scene."
As for headliner Szmierek, he said: "I'm so happy to be rounding off a pretty mental year at home and for a cause close to my heart. manchester is a city of poets and dancers and we intend to bring both of those qualities to StreamGM's event at The Yard and beyond this December".
'Welcome To The Yard' premieres on StreamGM at 7pm tonight and, as always, the broadcast will be completely free to watch HERE.
For more information or to enquire about potentially going along to watch the live performances in person, you can get in touch via [email protected]. See you there!
For all the latest news, events and goings on in Greater Manchester, subscribe to The Manc newsletter HERE.
Featured Image — @nigelbig/StreamGM/The Yard (via Facebook)