Audio
Year's End, Manchester's newest music festival, is coming to the city centre this December
The final lineup has now been revealed and its looking like a brilliant debut event.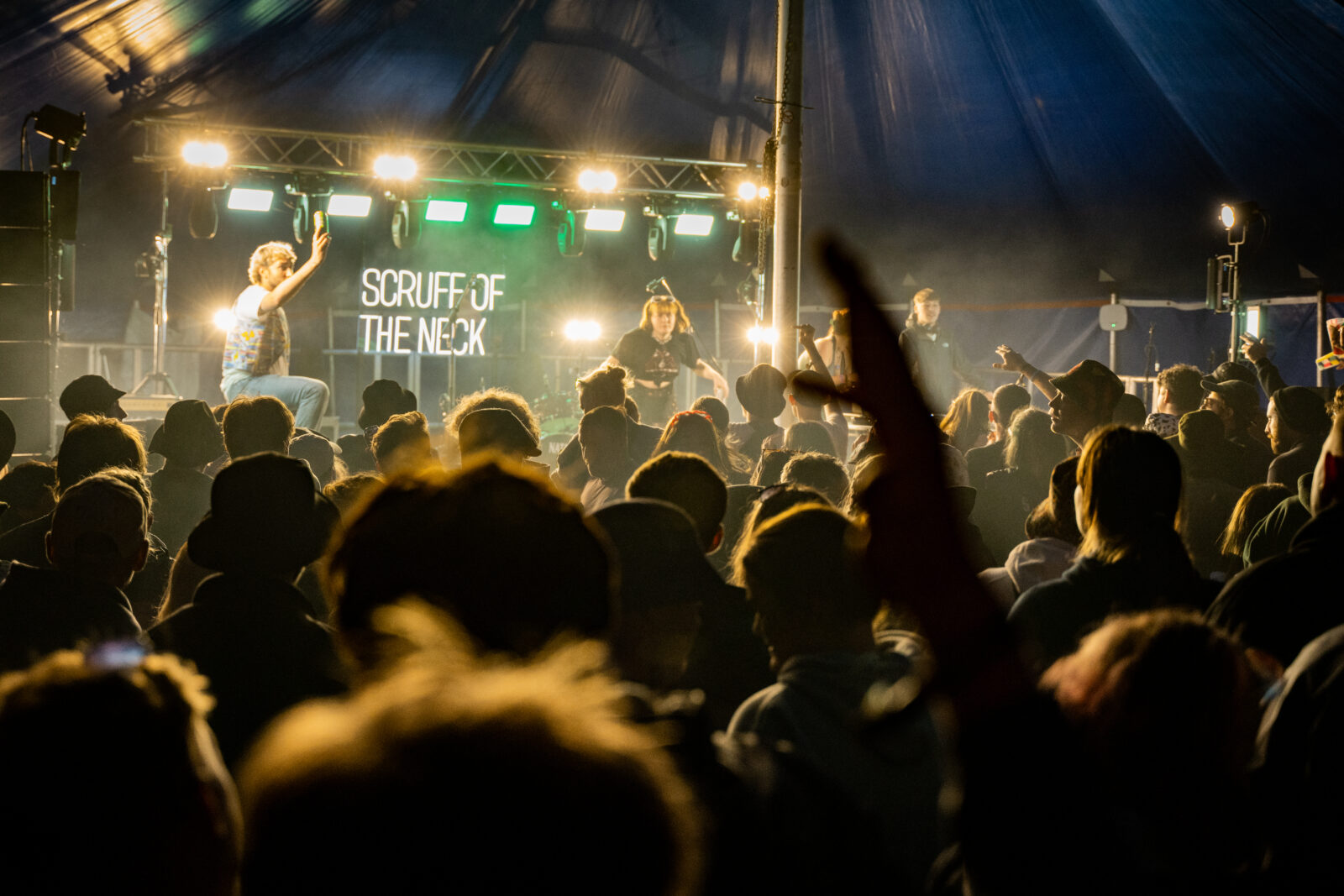 Manchester record label Scruff of the Neck has launched their brand-new music festival in the city centre, Year's End, as dozens of up-and-coming bands from the North and beyond are set to close out 2023 in style.
The popular Manc publisher, record company, concert and festival promoter pops up at the biggest music events in the UK all year long but now they're bringing their live entertainment expertise to gig-goers first-hand.
Debuting this December, the inaugural Year's End Festival is 0161's newest metropolitan music event, promising nearly 50 different artists playing across eight different beloved stages in central Manchester, all within the space of less than 24 hours.
The day-night festival will be taking place along the city's iconic Oxford Road Corridor, considered not only student central but home to some of our most iconic venues where countless bands and solo acts have made their name and continue to play to this day. Here's the final lineup for Year's End 2023.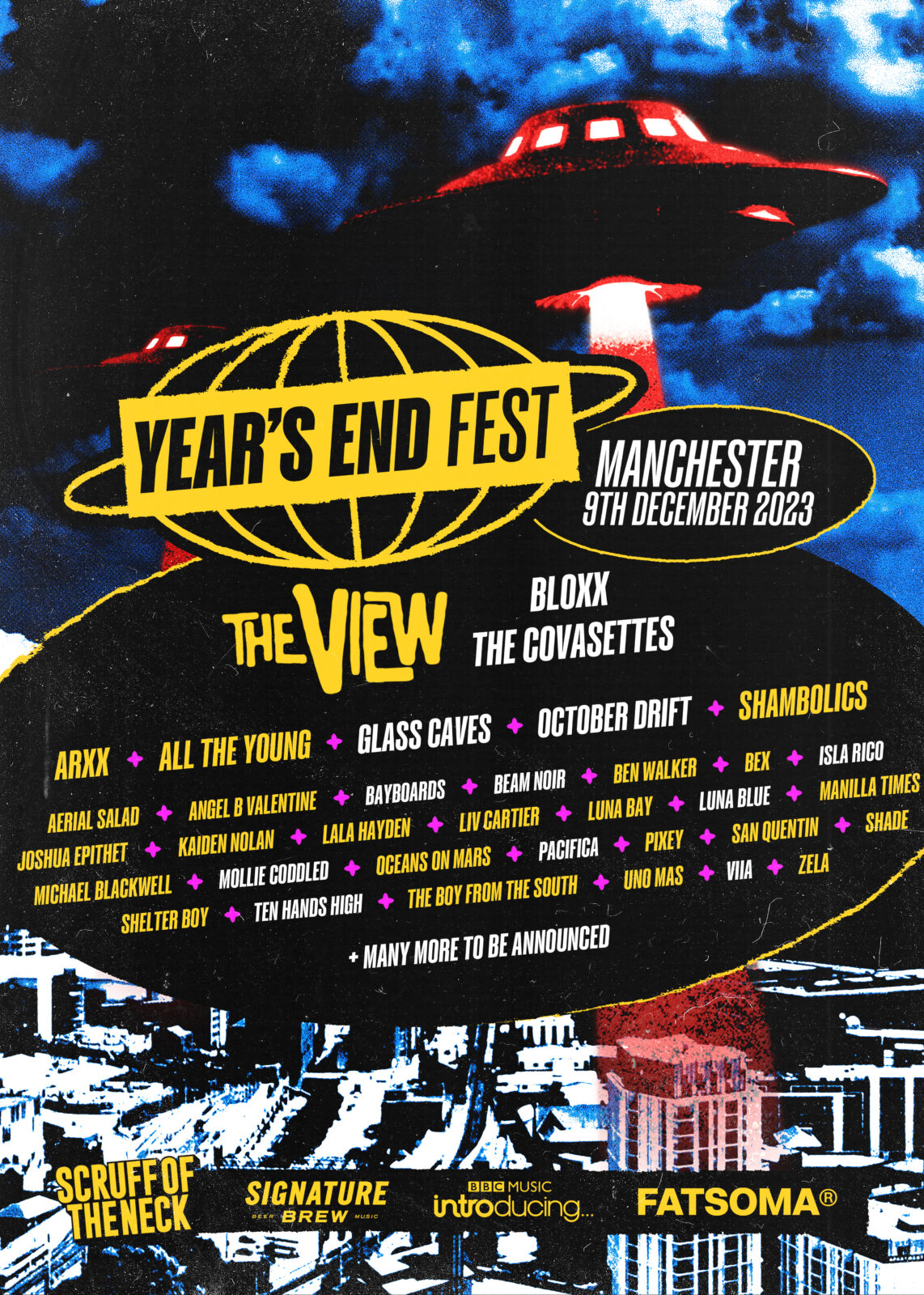 Playing across the following locations — The Bread Shed, Canvas (two rooms), The Deaf Insitute (also two rooms), Hatch, Thirsty Scholar (indoor and outdoor) and Zombie Shack — each gig will be just a short walking distance from another and boast a capacity of 2,000 guests in total.
If you've ever been to any of these venues, be it the legendary Deaf Institute or the shiny new surround that is Circle Sqaure's Canvas bar, restaurant and events space, you'll know that each of them offers up their own unique charm.
Better still, with a host of Scruff of the Neck bands signed up like BLOXX, Shambolics and All the Young, plenty of local acts such as The Covasettes, UNO MAS and Cassia just to name a few, as well as big names in general like The View, there is going to be some serious talent on display.
Set up not only by Scruff but with the help of BBC Introducing, Fatsoma; Marshall, 42nd Street and music-fuelled beer brand, Signature Brew, there is a lot of collaboration and celebration of the 'up-and-coming' about this exciting new event — that's what we like to hear.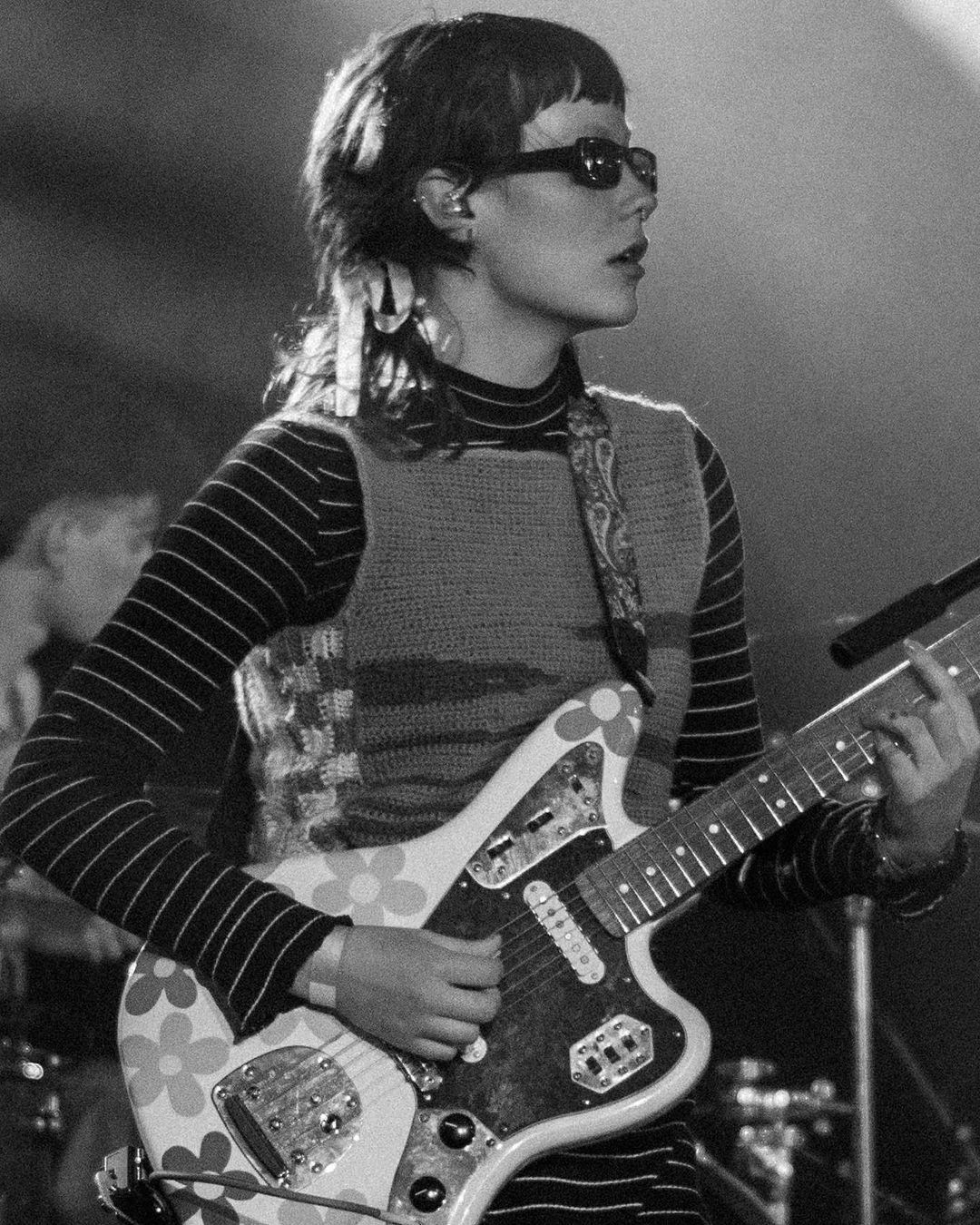 Read more:
While early bird passes (which cost just £15) have already sold out, there are still plenty of tier one general release tickets available for £20 before tiers two and three drop at a different price point.
It goes without saying that you need to be quick if you don't want to miss out on Manchester's newest music festival. Each ticket grants you access to every single venue all day and night long, plus a free wristband that will get you into the afterparty. You can grab yours HERE.
Year's End Festival kicks off at 12pm and will run until 11pm on 9 December, followed by the afterparty which will be hosted by none other than Scruff of the Neck themselves, who'll be on decks until late.
The label's founder, Mark Lippmann, is tipping the unique music industry and community concept as the perfect way "to end the year with one big blowout and a chance to spend quality time together whilst enjoying our artists before the music industry Christmas break." We couldn't agree more.
See you there. In the meantime, there's plenty of gigs on the schedule for the rest of the month:
For all the latest news, events and goings on in Greater Manchester, subscribe to The Manc newsletter HERE.
Featured Images — Year's End Festival/Scruff of the Neck