Audio
The 1975 at AO Arena — stage times, supports, setlist, rumoured guest performances and more
Whether it's random autotune speeches or Matty eating raw meat shortly before getting tattooed live on stage, it's bound to be a memorable one.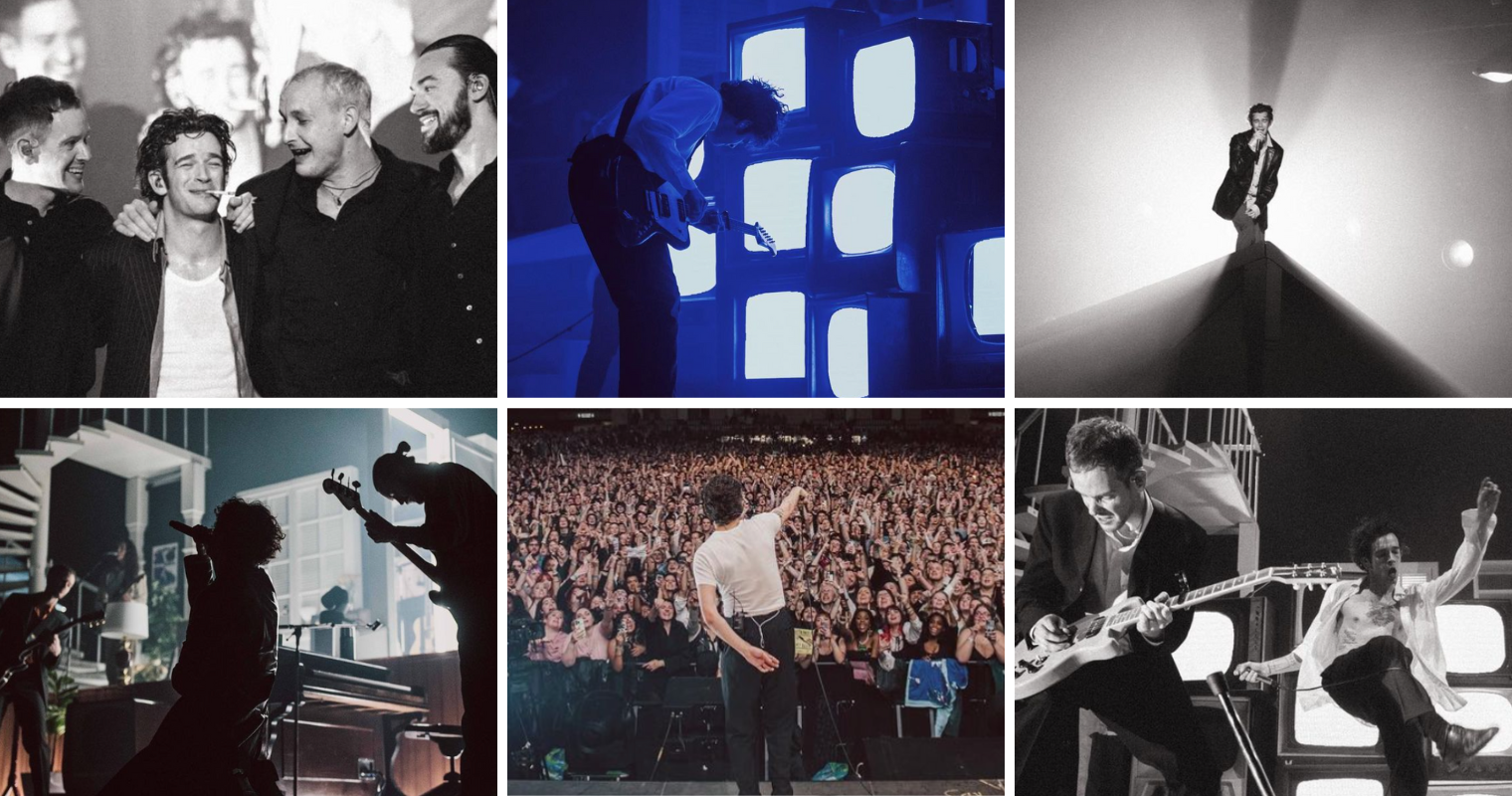 The big day is fast approaching: local lads and global music sensation, The 1975, are returning to Manchester with a massive gig at the AO Arena this weekend.
In case you haven't already caught wind from the endless clips online, the genre-defying band are currently on a massive world tour simply entitled, 'At Their Very Best', and it looks to be their biggest and boldest yet.
With scenes from their performances across the US and UK are being plastered all over social media night after night, it's clear that these shows aren't just like any other ordinary gigs. These lot are putting on a creative, show-stopping spectacle and soon Mancs will be able to see it live.
Rocking up to the legendary venue on Friday, 20 January, the Wilmslow-born outfit will not only be playing tracks from their latest album, Being Funny in a Foreign Language, but they will also belting out some of their biggest hits.
Judging by sights like these, you're not ready and neither are we:
Yeah, if you've got a ticket for Friday, you're gonna have a good time.
That being said, while we firmly believe that no viral clip or prior 1975 shows can prepare you for what's about to come, we're still going to do our best to let you know everything they have in store on Friday — to the best of our knowledge, anyway.
Tickets (we have some bad news…)
As if you haven't guessed already, these tickets are absolute gold dust and sold out almost instantly, so coming across a spare will take some doing.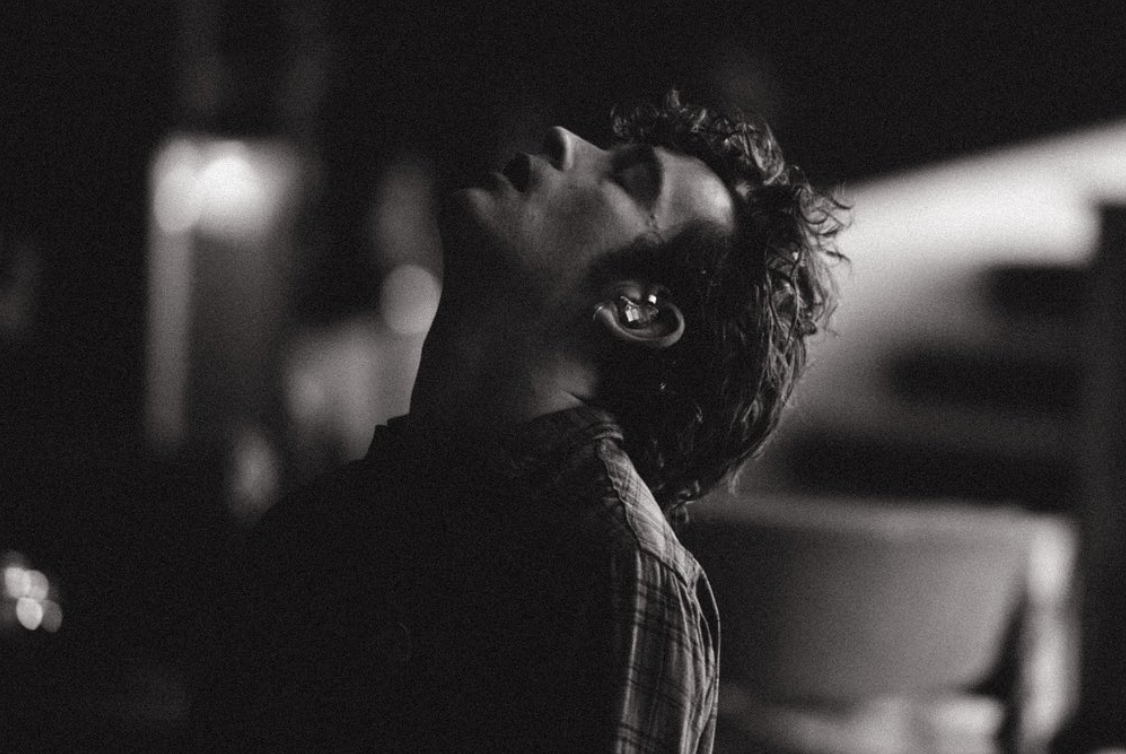 On the other hand, we love a trier, and you could always get lucky and spot one on resale sites like Twickets or TicketSwap but, as always, be 100% sure you're buying from a trusted page and not getting ripped off.
Getting a hold of one of these things is hard enough, we don't need you adding to your own stress by falling for a scam.
The 1975 support acts
Bonnie Kemplay
As for The 1975's warm-up acts at their Manchester Arena gig, there has only been one confirmed support artist: Edinburgh singer-songwriter Bonnie Kemplay, who covered their smash-hit 'If You're Too Shy (Let Me Know)' in the BBC Radio Live Lounge back in 2021.
Having joined them for the UK and Ireland legs of their 2023 tour calendar, the 19-year-old songstress has been chronicling her experience on tour with the headliners on social media.
Signed to the same label as The 1975, Dirty Hit Records — where frontman Healy is also the creative director — she is clearly one for the future and has been well-received while opening up for the main event. Watch this space.
Special guests?…
While just one support might sound somewhat surprising for a show of this size, it is also worth mentioning that all manner of special guests have popped up and delivered some incredible performances in various cities across Britain and America so far.
As well as a cameo by Phoebe Bridgers and even guitarist Adam Hann's wife Carly Holt finally joining the band on stage for her part in 'About You', those watching The 1975 first night at the London O2 were treated to Taylor Swift just casually popping up and doing a quick acoustic set. As you do.
The reaction was as crazy as you expect.
With that in mind, we obviously can't predict who might make a surprise appearance at the Arena gig but given the stops they pulled out for London, we're betting they have something even bigger up their sleeve for their home gig.
Some fans even think we could get a bit of Harry Styles given that he is and local lad and was spotted at the first London gig. Who knows?
The 1975 stage times
Now, for those wondering what are the set times for The 1975's AO Arena concert, although the night is jam-packed, they manage to get it all done in around four hours.
With doors opening at 6:30pm, giving you time to grab a drink and maybe some merch on the way in, opening act Bonnie Kemplay will spend just under an hour warming up the crowd.
The band are then due to take to the stage at approximately 8:30pm, with the show expected to end around 10:40pm. On the other hand, Matty does whatever he wants in these gigs so they could go well beyond that, just fair warning.
'At Their Very Best' setlist (we think)
Following the release of the new record back in October, fans can obviously expect to hear Being Funny in a Foreign Language (BFIAFL) in full, all played in order with a couple tracks from previous albums breaking up things in between.
Then, after running through the 12 new tunes, the band will be diving into their biggest bangers, with a total of at least 25 songs on the current setlist which even includes cult-favourites like 'fallingforyou', 'Paris' and the 'An Encounter' interlude from their self-titled debut.
Here's is roughly what they have been playing so far:
The 1975 (BFIAFL version)
Looking For Somebody (To Love)
Happiness
Part Of The Band
Oh Caroline
I'm in Love With You
All I Need To Hear
Roadkill
I Couldn't Be More In Love With You
fallingforyou
I Like America & America Likes Me ('Real World' version)
About You
When We Are Together
If You're Too Shy (Let Me Know)
TOOTIMETOOTIMETOOTIME
Chocolate
It's Not Living (If It's Not With You)
Paris
INTERLUDE: An Encounter
Robbers
Somebody Else
Love It If We Made It
The Sound
Sex
Give Yourself A Try
There's a bit of everything on here, with some of the strongest moments from each of their five albums highlighted. After all, it is The 1975 'At Their Very Best'. However, it goes without saying that they have been mixing things up as they go to keep fans on their toes, like so:
Plenty of memes and general shenanigans
Last but not least, if there's one thing we do know will happen during The 1975's AO Arena gig, it's simply whatever Matty Healy wants.
Unless you've been living under a rock over the past few months, you're bound to have heard at least one story of the ever-eccentric singer, songwriter and guitarist getting up to all sorts during this tour.
From sucking people's thumbs and checking their IDs before bringing them on stage to give them a snog, to getting his chest tattooed live on stage and eating a raw piece of steak in between songs, it's certainly one of the more out-there productions you'll see on a Friday night of live music.
The band are always striving to be artistic and push boundaries — the use of the beautifully designed set on this tour alone proves that — but sometimes the stuff that sticks with you the most is the simple things, the random moments only that city got to witness and, of course, the memes.
Read more:
We are fortunate enough to be going along to watch The 1975 at the AO Arena later this week, so be sure to your eyes peeled on our main Instagram and Manc Audio feeds for a glimpse of the show.
As for their intimate Gorilla gig scheduled on 1 February, it's hard to believe anyone managed to cop tickets for that one, so well done to those of you who did.
Nevertheless, we look forward to shouting "don't like menthols" when the moment of truth arrives (if you know, you know) and, hopefully, we'll see a few of you there on Friday.
For all the latest news, events and goings on in Greater Manchester, subscribe to The Manc newsletter HERE.
Featured Image — The 1975 (via Instagram)