Audio
The Clone Roses to play huge Heaton Park show for their 25th anniversary this May
'Spike Island - The Resurrection' was one of the biggest Manchester music events of the past few years. The sequel is going to be something else.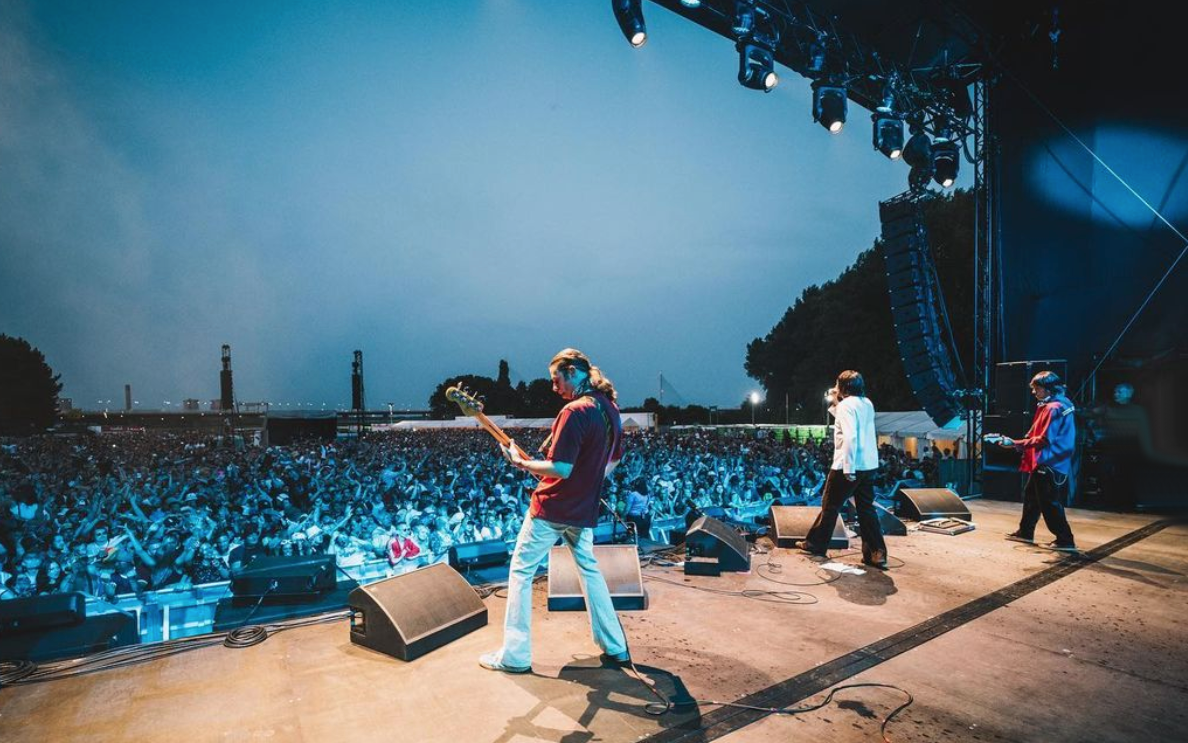 For anyone who's ever seen them before, you'll know The Clone Roses are no joke — they're arguably the best tribute act on the planet — and for anyone who their massive headline show at Heaton Park is your chance.
Not just imitating much-loved Manc band The Stone Roses but faithfully recreating their tunes to thousands of people across the UK year-round, 2023 marks their 25th anniversary together as a band, so it's only fitting that they celebrate the occasion with a big gig.
Admittedly, it doesn't get much bigger than their now iconic 'Spike Island – The Resurrection' show in 2021, where they recreated The Stone Roses' legendary open-air show (it might genuinely be just as famous as the original now), but they've managed it with a roughly 6,000 capacity Heaton Park.
If you're struggling to picture exactly how mint this thing is going to be, this should give you an idea:
Returning to the scene of one of the UK's most legendary gigs in its own right — Stone Roses' 'Second Coming back in 2012, which sold out 220,000 tickets in a record-breaking 68 minutes — their hugely popular tribute band will bring their 25th-anniversary tour to a close in a similarly epic fashion.
The St Helen's-based band were there for the 2012 reunion themselves and described it as the perfect setlist; taking up the mental themselves next month, frontman Gav Scott says they want to do the same and "celebrate their 25th Anniversary in the city that have been so loyal to us from day one".
Moreover, the band promises "an absolute feast of Manchester music" as many other tribute bands will be playing on the day such as The Smiths Ltd, The Courtbetweeners and Happy Mondaze, not mention fellow legends Bez and Clint Boon in the flesh, and many more.
Yeah, this is going to be an absolute party.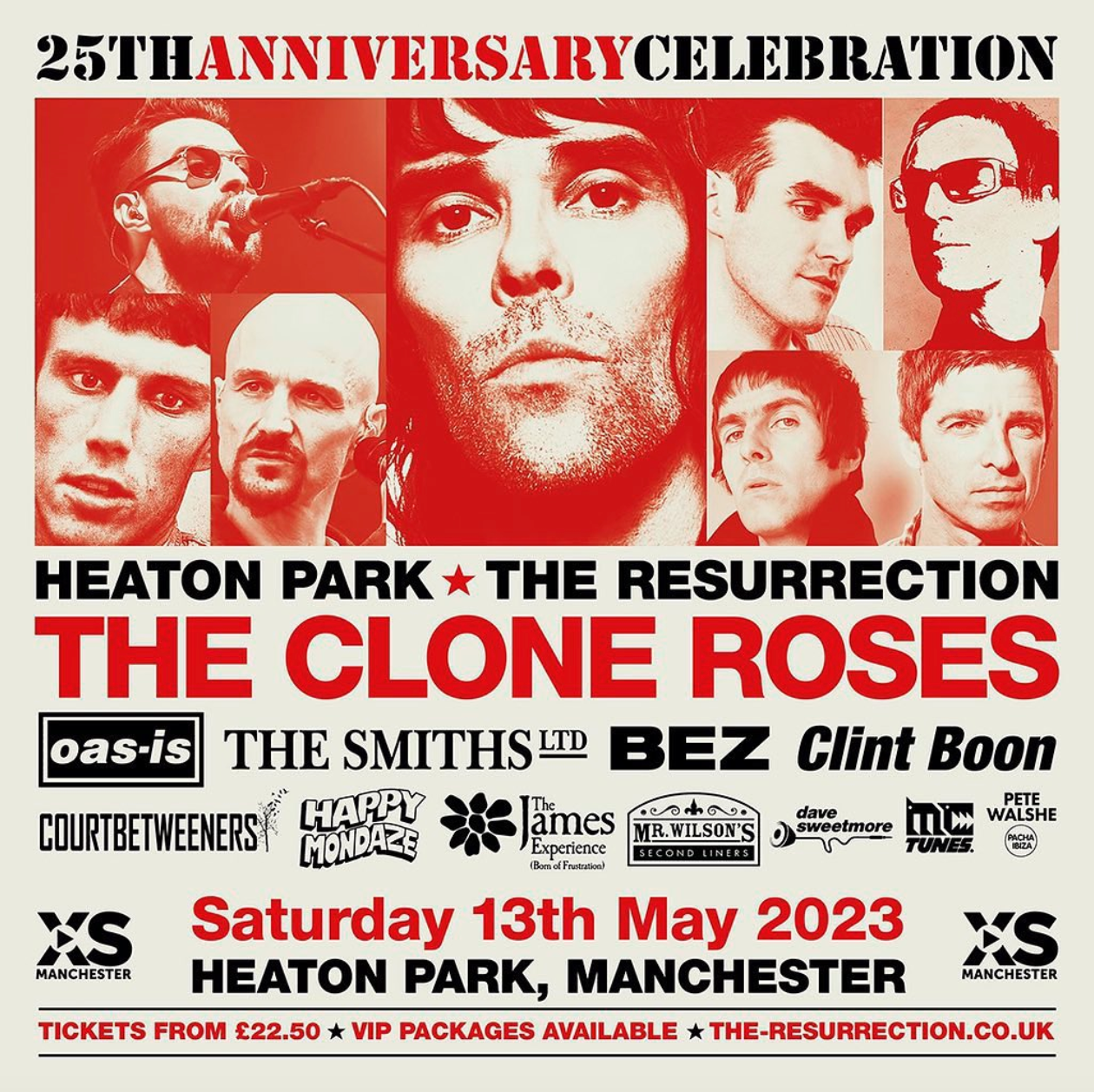 Read more:
'Heaton Park – The Resurrection' arrives at the beautiful Manchester garden and gig venue on Saturday, 13 May, and is sure to be a sellout.
Its precursor event at Spike Island broke records by selling over 5,000 tickets on the first day of sale alone, making the biggest tribute-themed festival the world has ever seen, and with even more room to play with at Heaton Park, we expect another landmark musical event of near mythic proportions.
Grab any remaining tickets for The Clone Roses at Heaton Park HERE whilst you still can.
For all the latest news, events and goings on in Greater Manchester, subscribe to The Manc newsletter HERE.
Featured Image — The Clone Roses/@manc_wanderer (via Instagram)