Audio
The Chemical Brothers at Manchester's AO Arena — tickets, support acts, stage times and more
The best in the game are back in Manchester this weekend. (this article contains affiliate links)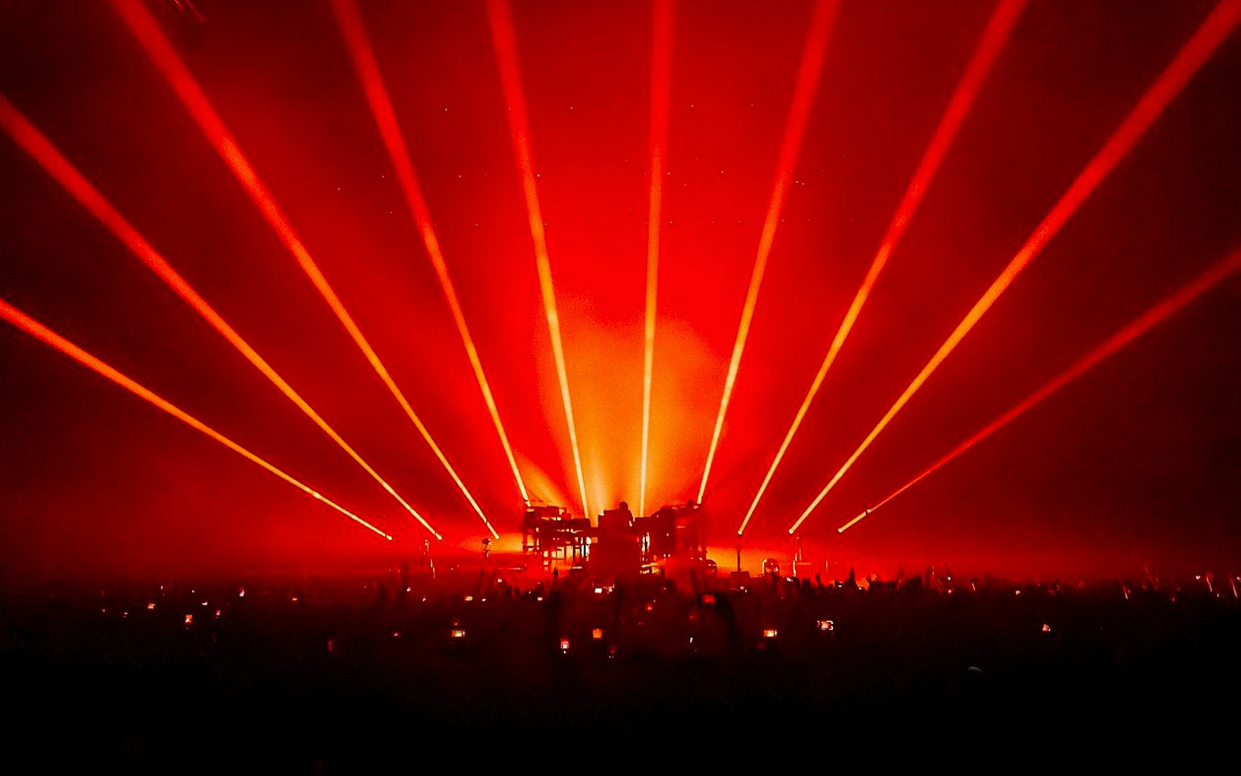 Electronic giants The Chemical Brothers make their long-awaited return to Manchester — their musical and spiritual home — this weekend, where they are set to play a massive gig at the AO Arena.
Forming amidst their days at the University of Manchester back in 1989, DJing duo Tom Rowlands and Ed Simons made their way up through the underground music scene of 0161, picking up records at the likes of Eastern Bloc in NQ and went on to become one of the biggest names on the planet.
Considered absolute titans of the dance and big beat genre, you'd struggle to find anyone who doesn't know The Chemical Brothers and at least half a dozen of their classic tunes whether they realise it's one of theirs or not.
Boasting a huge influence and nothing short of legendary status, their Manc homecoming has remained one of the biggest dates on the city's music calendar and since thousands of locals will be going along to their AO Arena gig, we thought we'd provide you with everything you need to know as per.
Tickets for Chemical Brothers at the AO Arena
If you're looking to be part of what will undoubtedly be one of the biggest and best nights of live music in Manchester this year, let alone this month, then you'll be pleased to know that there are still some tickets left to see The Chemical Brothers on Friday.
With the cheapest tickets available from £38.80 for seated including venue fees and service charges, as well as the last few standing spots from £57.50, you pretty much have you pick of the bunch when it comes to where you want to be in the Arena.
You can grab your Manchester Chemical Brothers tickets HERE.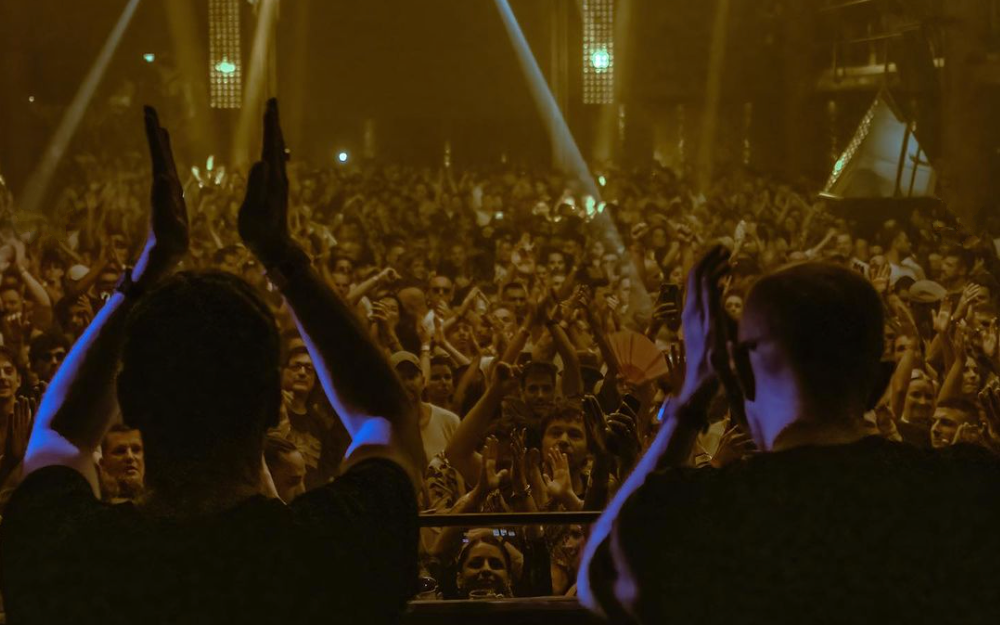 Support act
The Chemical Brothers have such a massive discography and legendary status that they don't really need a support act to get people warmed up for their high-energy sets, but it's always nice to throw someone into the mix as a bonus.
So, with that in mind, the electronic icons have brought along indsutry fellow veteran James Holroyd, a.k.a. 'Boggy', along with them on this UK tour as they have on many down the years, safe in the knowledge that he's another DJ whose career was forged here in Manchester.
With an influence reputation almost as storied as their own, Holroyd — one of the original residents at the long-standing 'Bugged Out' club nights which have often been hosted at The Warehouse Project — will getting the party started in 0161 as he's done many times before.
The Chemical Brothers' Manchester stage times
Doors to the AO Arena open at 6pm and you can expect standalone support act James Holroyd to take stage around 7:15pm and play a fairly lengthy set.
Like at most venues, the headline act at the Arena is expected to start playing around 9pm, so you've got plenty of time to stock up on food and drink, grab some merch or nip to the toilet before the main event.
As always, the curfew is around 11pm, so you can expect a long old night of lights, dancing and nostalgia. As for what happens after, who knows? These guys are absolute local heroes around here when it comes to the Manc music so don't be surprised if you hear of an after-party — just make sure you let us know!
Setlist
Now, it goes without saying that The Chemical Brothers full collection of songs is absolutely massive, with 10 studio albums to their name following the release of their latest record, For That Beautiful Feeling, their first in four years.
With that in mind, Tom and Ed could very easily decide to play absolutely everything or switch up their running order with a few more tracks from the new album but, according Setlist.fm and their most recent gigs, here's what you can expect to hear on the night:
Come With Us
Go
Do It Again / Get Yourself High
MAH
No Reason
Hey Boy Hey Girl
Eve of Destruction
Feels Like I Am Dreaming
Swoon
Temptation / Star Guitar
Live Again
Got to Keep On
Wide Open
Escape Velocity
Get Up on It Like This / Free Yourself
Saturate / Believe
Goodbye
Elektrobank / Setting Sun
C-H-E-M-I-C-A-L
Chemical Beats
Galvanize / Leave Home
Block Rockin' Beats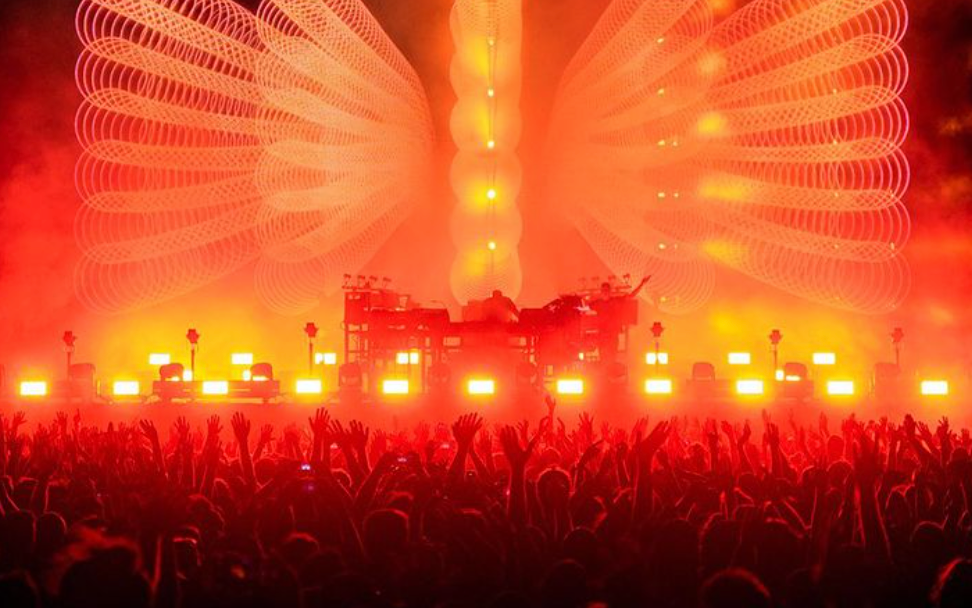 Read more:
Everyone we know that has ever had the good fortune of seeing The Chemical Brothers live can vouch for how good a live show they put on and we expect Friday, 27 October to be no different.
We also had the immense pleasure of chatting to one half of the group earlier this year, discussing everything from how they got their start, the reaction to the new album and some of their favourite Manc music venues and memories.
You can read our full interview with Ed Simons down below:
For all the latest news, events and goings on in Greater Manchester, subscribe to The Manc newsletter HERE.
Featured Images — The Chemical Brothers/@jbajsel (via Instagram)