Bolton
Andy Burnham claims local lockdowns 'will not work' in fight against virus
The North-West leader has condemned talk of regional restrictions - claiming they will be hard to impose and ultimately ineffective.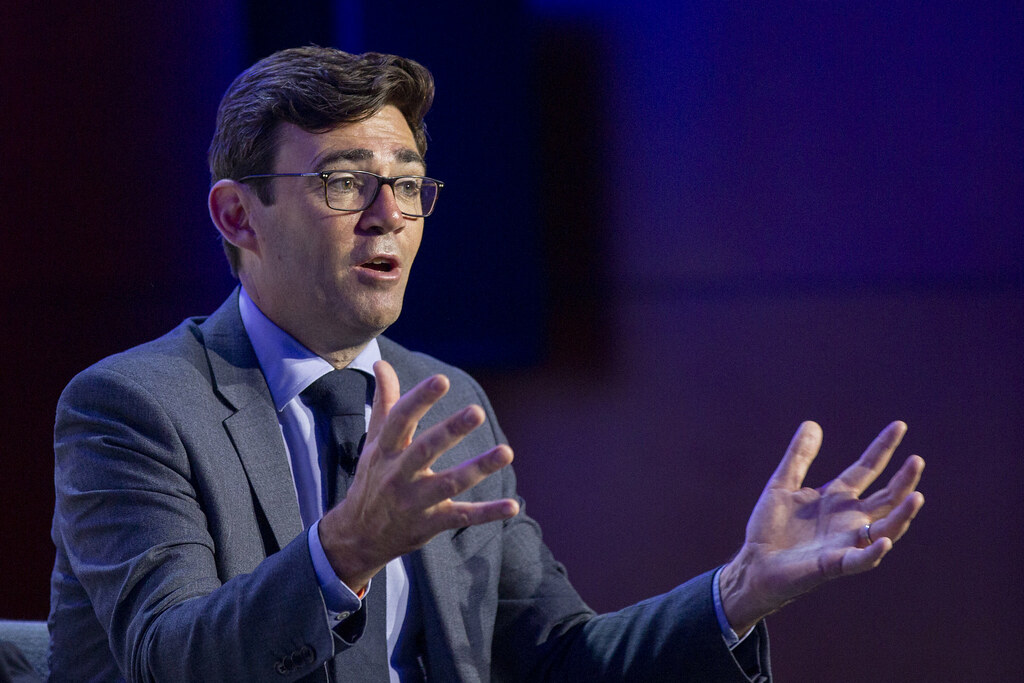 Mayor of Greater Manchester Andy Burnham has rallied against the reintroduction of local lockdowns in parts of England with high COVID case rates – claiming they "simply do not work".
The government has so far refused to rule out reimposing tougher sanctions in English regions where a more infectious variant of coronavirus – first identified in India – is causing cases to climb once again.
Bolton is one of the areas to suffer some of the biggest rises – with transmission rates in the borough more than 14 times the national average.
Speaking to Sky on the weekend, Health Secretary Matt Hancock said: "Given though Bolton has been in some form of a lockdown for a year, it's not a step we want to take but of course we might have to take it and we will if it's necessary to protect people."
But GM Mayor Andy Burnham has fought back against talk of local lockdowns this week – claiming that regional restrictions "turn lives upside down, ruin businesses and put young people's lives on hold – with little effect on containing the virus."
Writing in The Mirror, Burnham suggested that people in lockdown areas would simply travel to other parts of England, causing the virus to circulate further.
He stated: "The trust of the public will be lost if local lockdown restrictions are imposed on them just at the time when the Government is easing them everywhere else.
"And it will be harder for mayors and local leaders to ask the public to observe local lockdowns when the Government hasn't even tried other solutions that might have prevented them in the first place."
Burnham claimed the real solution was "staring us right in the face" – and that people needed full income support during self-isolation, whilst high case areas like Bolton should be given permission to vaccinate all people right down to the age of 16.
Greater Manchester is no stranger to local lockdowns.
In Autumn last year, several boroughs were living under different sets of ever-changing rules. At one stage, Trafford and Bolton were given the green light to lift social curbs on meeting others indoors – only to have the restrictions reimposed on the same day they were due to be removed.
On September 8, Bolton hospitality was blamed for high case rates and the sector was restricted to takeaway-only – with all venues temporarily required to close from 10pm to 5am.
Now, with case rates rising once again, business owners in the borough are concerned that similar restrictions could return; just days after bars, cafes, pubs, cinemas and culture venues reopened to the public on May 17.
Testing has however been ramped up in Bolton to slow the spread and a new vaccine centre has opened – with more than 6,000 local people queuing up to get a COVID shot over the weekend.
Prime Minister Boris Johnson has refused to commit to a course of action yet, but said there was nothing yet in the data to suggest England would need to deviate from its roadmap to exiting lockdown.
He stated: "We're looking at all the data as it comes in from places like Bolton, Blackburn, Bedford, Sefton" and added that the situation was "under very careful, close review."
Featured image: World Economic Forum/ Flickr