Bolton
New church-themed Angus burger restaurant set for Bolton
'Serving good honest food to the masses.'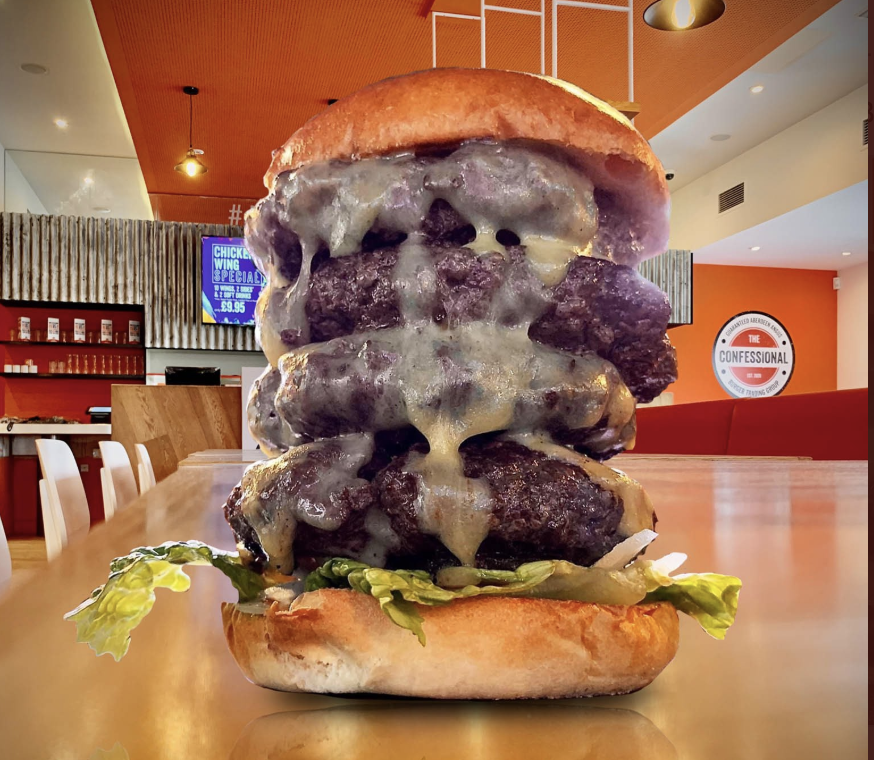 A brand new Aberdeen Angus burger restaurant with a church-themed menu is moving into Middlebrook Retail Park in Bolton this May.
Setting up shop at the former site of ASK Italian in the Horwich shopping centre, The Confessional has confirmed it will officially welcome its first customers from May 17.
Takeaway will be available from Thursday (April 29).
Owned by the Burger Trading Group, The Confessional borrows heavily from the religious lexicon for its branding – with a slogan inviting customers to 'join the congregation' whilst burger names range from 'The Deacon' to 'The Damnation'.
The restaurant puts its 6oz beef burgers (which come loaded with different toppings from chorizo to pulled pork) front and centre, but its expansive menu also features wings, pizza, hot dogs, poutine, garlic bread and mac & cheese.
A variety of veggie burgers are also up for grabs – including mushroom, beetroot and spicy bean.
There's even a range of 'Biblical Salads' for those who want to get their greens.
The upcoming Bolton restaurant is set to become the second Confessional venue to open in the UK – hot on the heels of the 'New York Vangarde Store' which launched at Vangarde Shopping Park in York last week (April 21).
In celebration of the launch, The Confessional has also posted '25% off' deal for customers that spend £25 or more on takeaway on Bank Holiday Sunday or Monday.
Robert Hallworth, manager of Middlebrook Retail Park, stated: "We are delighted to welcome The Confessional to our lineup.
"They have a varied and great value menu which compliments the other restaurants on site and further strengthens our restaurant offer."
View The Confessional menu in full on Deliveroo.
Keep up-to-date with new local restaurant openings via The Manc Eats.
Featured image: @TheConfessiona4 / Twitter