Bury
This Greater Manchester house has the most amazing Halloween decorations
The greatest Halloween house we've ever seen.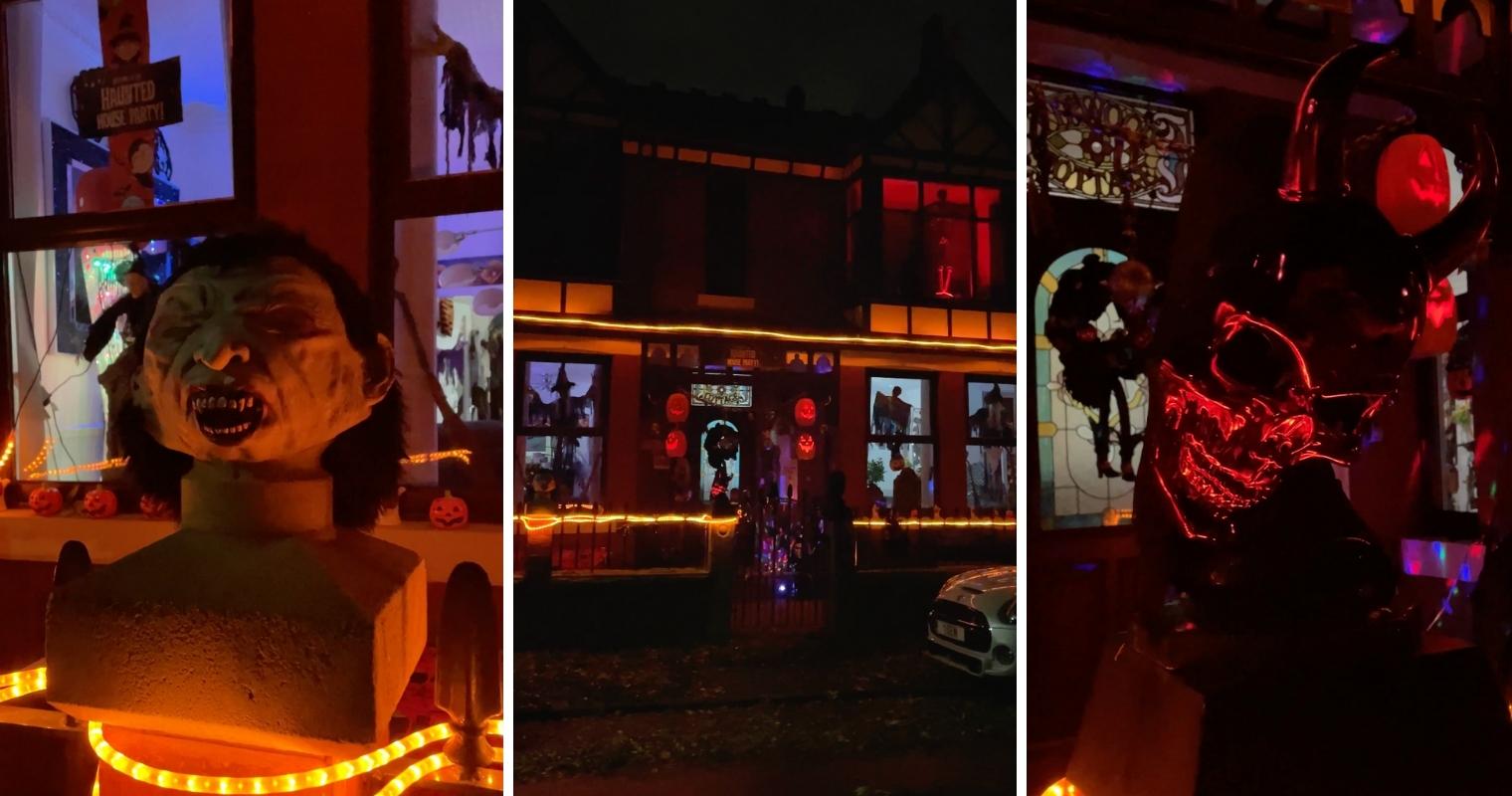 A house in Greater Manchester has gone totally overboard with its Halloween decorations – and it's absolutely brilliant.
The home in Prestwich has leant into the spooky occasion with its whole heart and really put our perfunctory pumpkin on the doorstep to shame.
The windows of the upstairs rooms flash and flicker like a slasher movie is being filmed in the bedrooms, while the downstairs glows a menacing orange colour.
There are monster heads jammed onto the spikes along the building's railings in the front yard, and glowing pumpkin heads hanging beside the front door.
Ghoulish witches with tattered robes have also been hung in the windows, looming at people as they pass by.
There's a different Halloween decoration placed in every square foot of the building.
A possessed monkey head guards one side of the front gate while a silver devil watches over the other side.
Read more: A hidden Christmas bar is opening in Manchester and it's the most overwhelmingly festive thing ever
Spiders dangle above the front door and tiny ghosts uniformly line up along the windowsills.
The house on Gardner Road is always decorated to the nines for every occasion, even Valentine's Day, spreading cheer to everyone who lives in Prestwich.
We can't wait to see what they roll out for Christmas.
You can watch the full video on our Instagram page here.
Featured image: The Manc Group