Eats
A hidden Christmas bar is opening in Manchester and it's the most overwhelmingly festive thing ever
Did someone say BOTTOMLESS MINCE PIES?!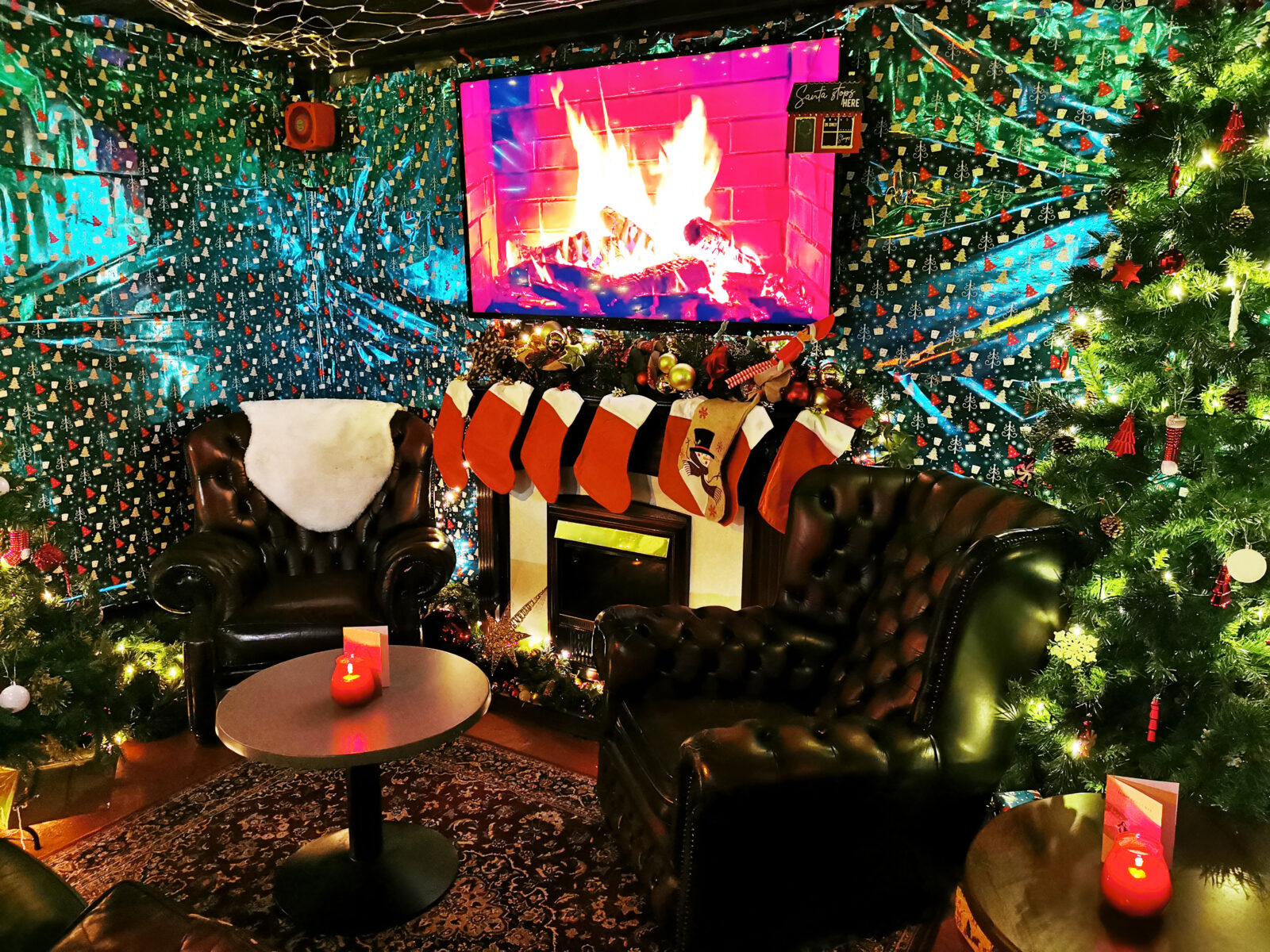 A new Christmas bar is opening in Manchester next month, and it's festive overload.
While some venues lean towards alpine throws and a few tasteful candles at Christmas, Miracle on Cross Street has gone the other way entirely and thrown everything shiny and festive into one room.
It's completely nostalgic and unflinchingly festive – we're talking candy canes, tinsel, baubles, lights, trees, presents, stockings, and 'Santa Stop Here' signs.
Even the walls are wrapped in shiny patterned wrapping paper.
Visitors to Miracle on Cross Street are greeted by snow underfoot and the unmistakeable smell of pine trees – Christmas tree branches have been woven all over the corridor to create a forest-style tunnel to enter.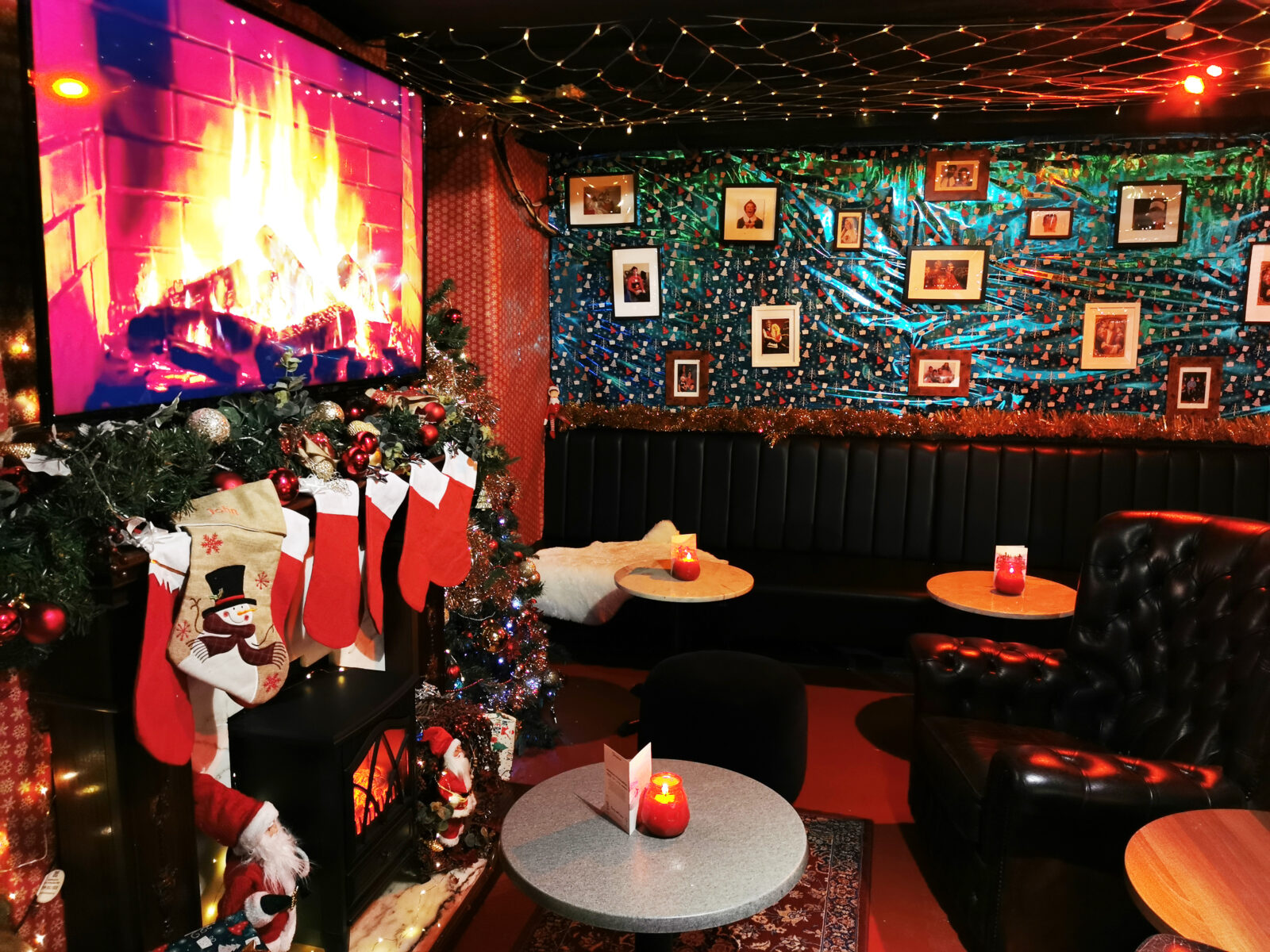 Stamping the snow off your boots on a Christmas doormat, you then find yourself in the huge bar, where there are roaring fires projected onto TV screens and surrounded by wingback leather armchairs.
Fairy lights cover the ceiling and candy canes dangle down above your head like some sort of elvish chandeliers.
The pop-up bar comes from the same team behind Salt Dog Slims, and their tongue-in-cheek style is pretty obvious here too – there are framed photos of a teenage Justin Timberlake holding a present, Nicholas Cage photoshopped as Jesus, and a topless Santa in hammock with a cocktail in hand.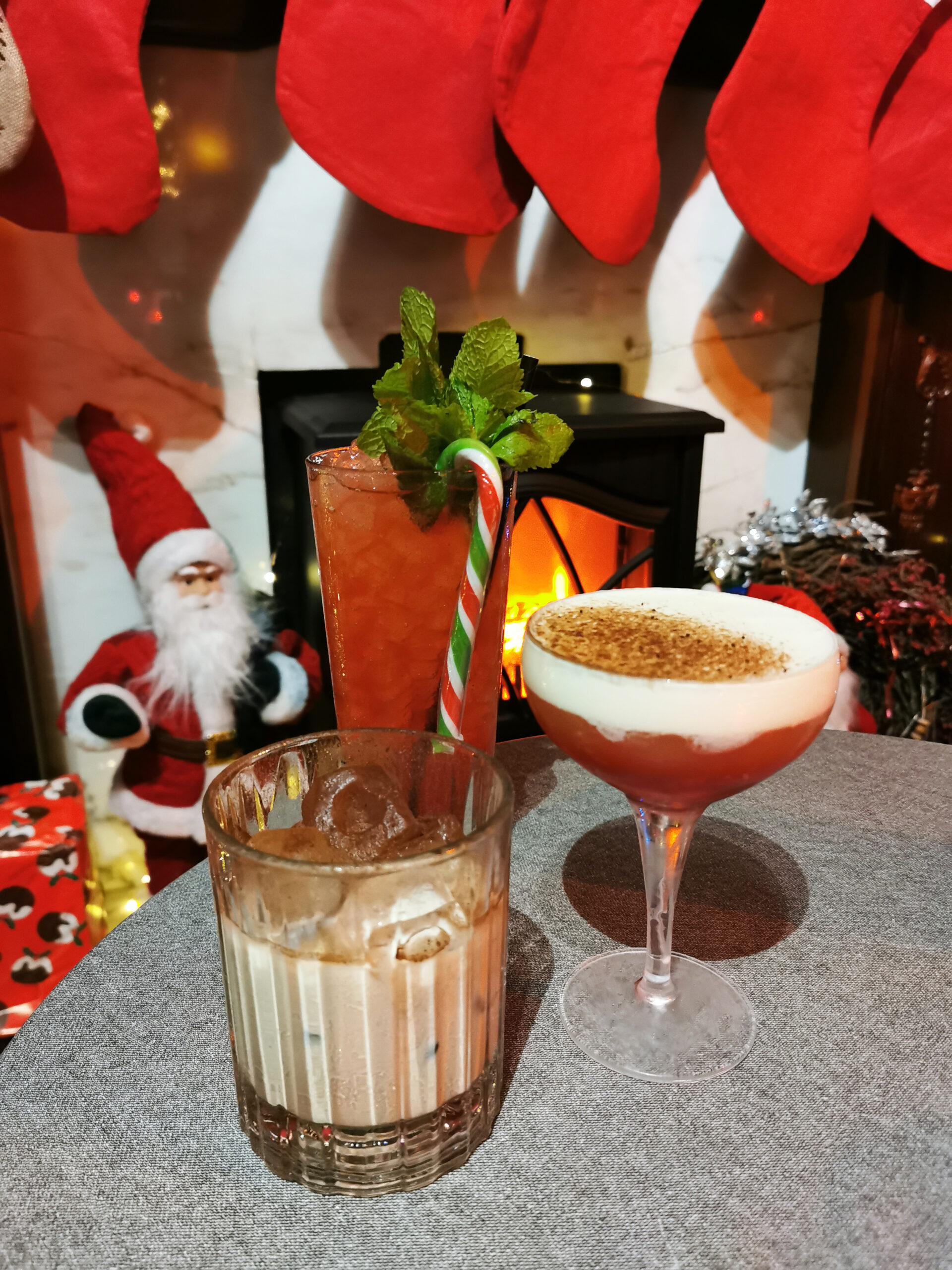 There's a full menu of winter cocktails being served up too, like an apple pie martini and an espresso-ho-ho martini.
The Christmas Cracker is made with a festive combination of spiced rum, Amaretto, cranberry, ginger beer and lime.
You can also order a Christmas-spiced Old Fashioned, white chocolate and pear margarita, and homemade Irish cream.
Read more: Gooey is opening a Christmas-themed cafe in Greater Manchester
Pre-booking tickets to enter the bar, which is concealed behind a door in Salt Dog Slims on Bow Lane, is highly encouraged.
Each £15 tickets gets you a 90-minute time slot, a mulled wine or Irish cream on arrival, unlimited mince pies and a goody bag to take home.
For more information visit instagram.com/miracleoncrossstreet.
Book tickets for Miracle on Cross Street here.
Featured image: The Manc Group