Business
eStar Mercedes-Benz kits The Manc out with a branded fully-electric tourer van
The Manc and eStar Mercedes-Benz are keen to "bolster the importance of sustainability" in Greater Manchester.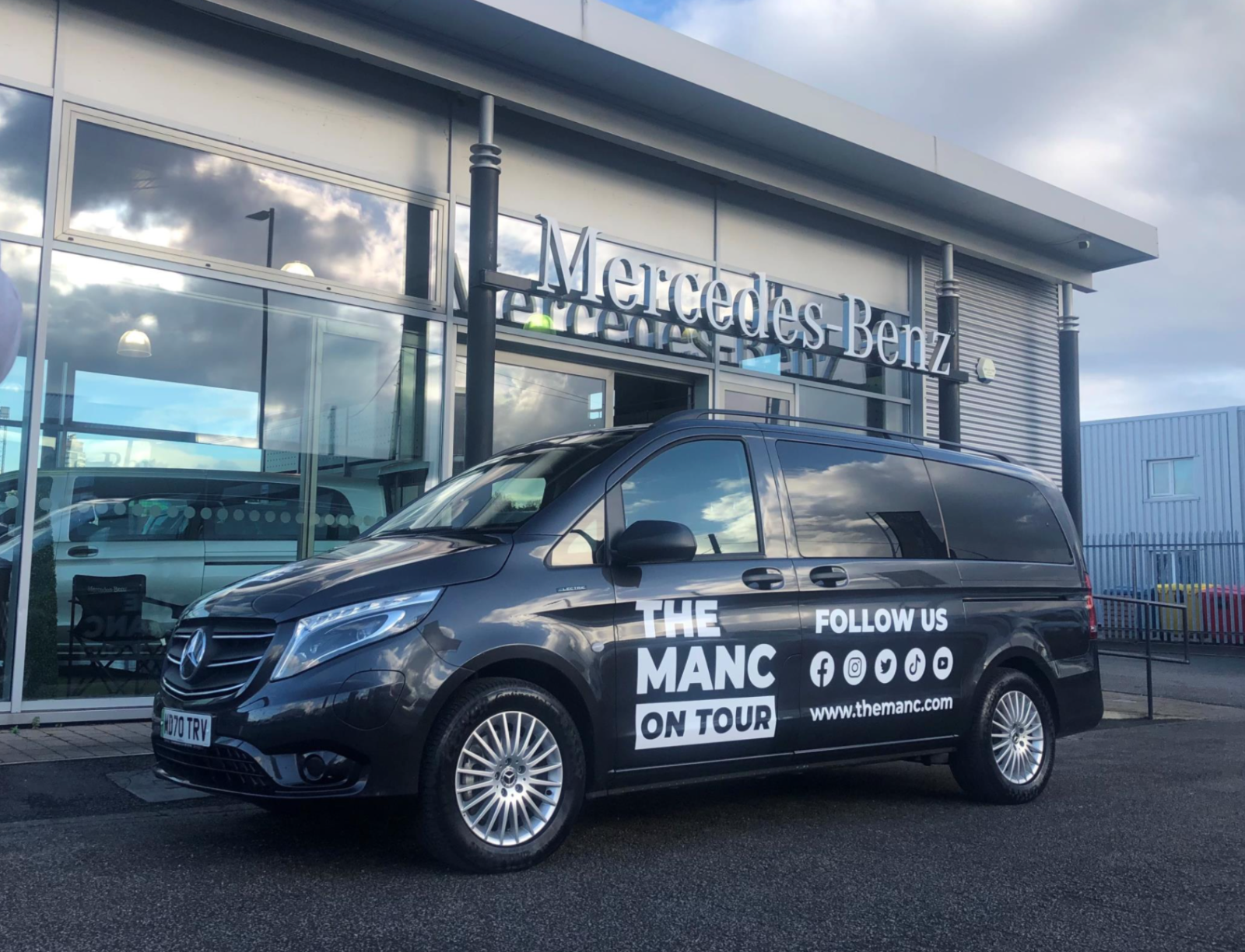 eStar Mercedes-Benz is the new sponsors of one of The Manc's original video series Mancs on Tour.
And we've been kitted out with a brand-new ride to celebrate it.
With sustainability being a huge focus for many businesses in Manchester right now, and following the latest Green Summit with Mayor of Greater Manchester Andy Burnham, this city is set to become the first in the country to adopt an accelerated carbon reduction plan – with an ambitious view to becoming carbon neutral by 2038 – and is also aiming to become the first city-region to deliver a carbon neutral transport network.
Just like The Manc Group, eStar Mercedes-Benz is keen to further "bolster the importance of sustainability" in Greater Manchester, which is why we've joined forces to spread the word and also raise awareness about the company's electric vehicle range.
eStar is a Mercedes-Benz Van retailer specialising in electric mobility and operating throughout the North West England and North Wales, with a mission to work in partnership with the retail businesses to provide a consultative approach to ensure sustainable growth for now and for the future.
The company provides customers with anything from a small panel van, up to large, fully-electric people-carriers and HGVs.
eStar says its unique position in the industry enables it to serve both the business and lifestyle community, but its services are not just limited to the supply of vehicles, as it's also dedicated to keeping people moving and operating 24-hour servicing that's delivered by highly-skilled Mercedes-Benz Technicians.
eStar has kitted The Manc out with a fully-electric Mercedes-Benz eVito Tourer van to inform and inspire the people of Manchester, raise awareness about the importance of sustainability, and most-importantly, to support emission-free travel for our video series that's fondly-named 'Mancs On Tour'.
The Mercedes-Benz eVito Tourer is an exceptional vehicle that offers "advanced safety, exceptional driver comfort, and unrivalled aftercare" to give drivers that extra peace of mind, and on top of that, the vehicle also produces zero emissions.
This means the vehicle is exempt from congestion and Clean Air Zone charges.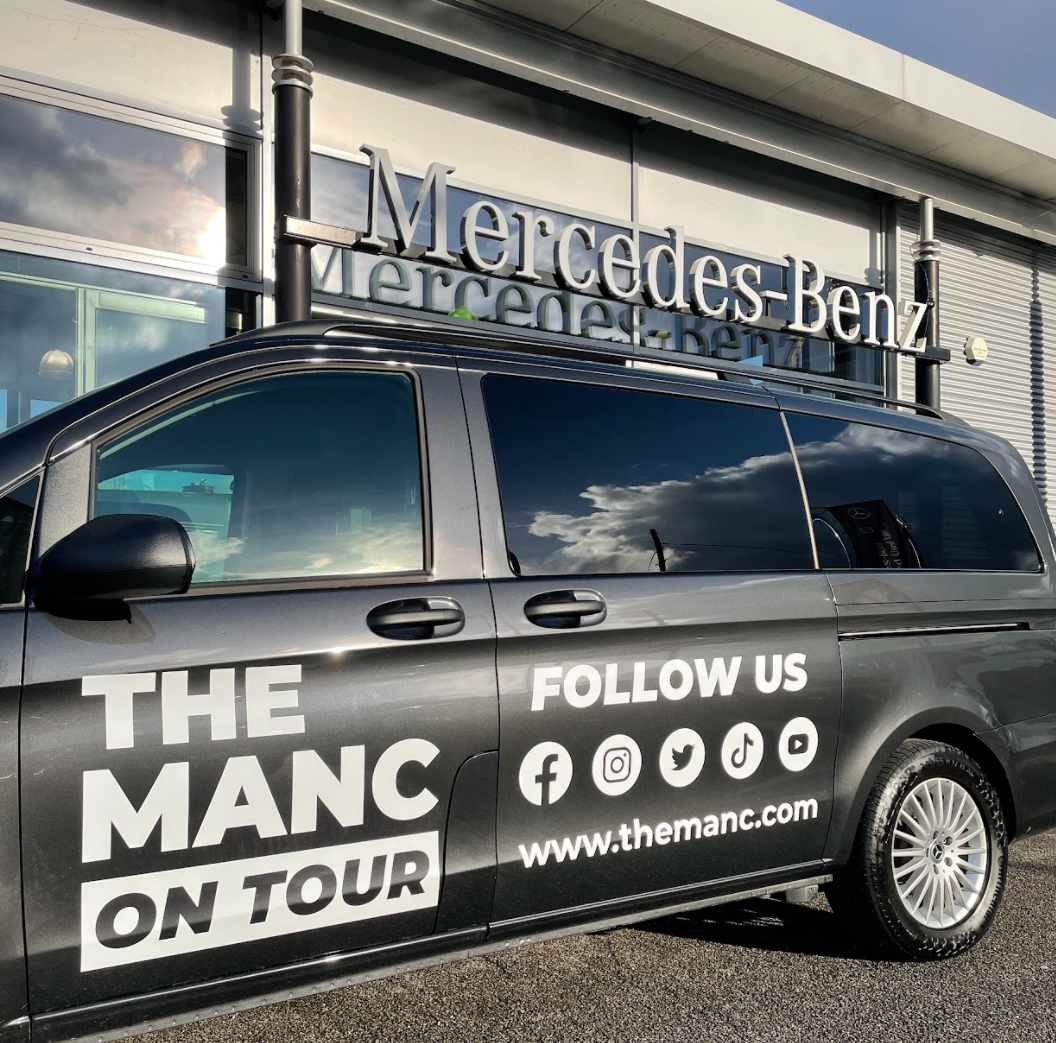 Mancs on Tour is one of our newest original video series, which sees our very-own presenter Joe McGrath and videographer Tim Hoyle take to the road to visit all sorts of sights in and around Greater Manchester, with recent adventures having included a trip to the iconic Blackpool Pleasure Beach, and most-recently, a Halloween-themed immersive tour around a haunted abandoned mill, and plenty of other exciting adventures in the works.
You can also see the van featured in recent and upcoming episodes of our most-popular video series Takeaway Champions, as well as other videos posted across The Manc's social media channels – Facebook, Twitter, Instagram, TikTok, and LinkedIn.
Keep your eyes peeled for more Mancs on Tour content, and of course, be on the look-out for our branded van on the roads around Greater Manchester and beyond.
Featured Image – The Manc Group