Business
Takeaway with a takeaway – inspirational Christmas event with free lunch from The Manc, Deliveroo and Bruntwood
The ultimate lunch club is back in Manchester this week for a very special Christmas event.
The takeaway with a takeaway events are a collaboration between The Manc, Deliveroo, and Bruntwood, and features a different local business legend each month.
Those who come along are also given a free lunch from Deliveroo, which champions local restaurants.
This week's event will take place at the beautiful Blackfriars House and will feature a discussion on how to make an impact.
The guest speaker on Wednesday 7 December will be Lauren Rosegreen, winner of the Northern Game Changer Awards, known for her work with Invisible Cities
As well as the free lunch and the inspiring speech from the chosen experts, each session includes a networking opportunity at one of Bruntwood's buildings around Manchester.
The first lunch club took place in August at Blackfriars House, where Christopher Owen spoke to attendees about what it means to be a good person.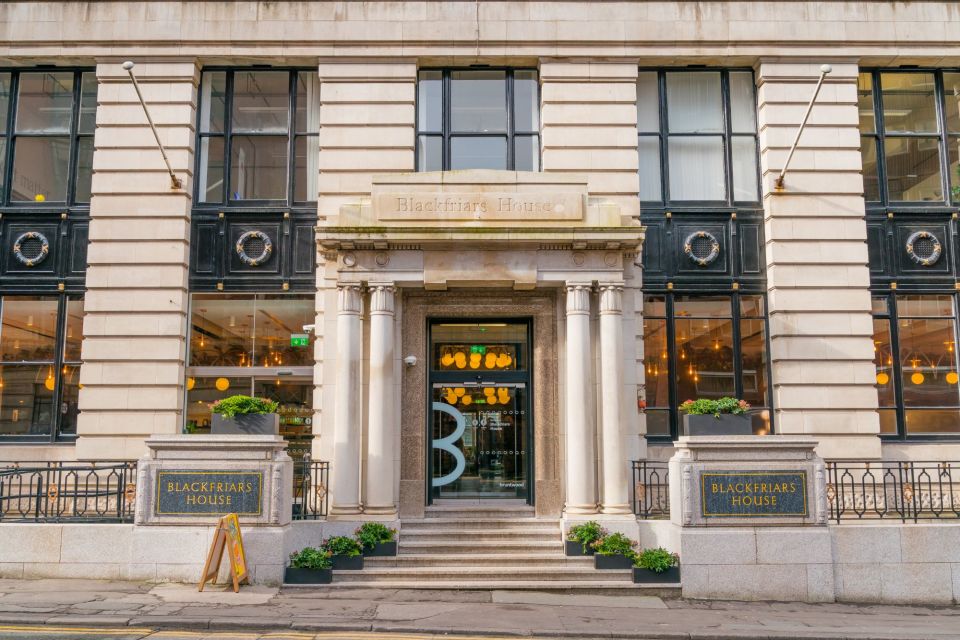 A spokesperson for Deliveroo said: "We are thrilled for the opportunity to showcase some of Deliveroo's amazing Manchester restaurants while providing the business community with a delicious midweek treat by partnering with The Manc & Bruntwood for the new Lunchtime Takeaway event."
Rosie Davis, business development manager for Bruntwood, said: "I am so excited to host this event in the Bruntwood Buildings with The Manc and Deliveroo and to bring the Manchester business community together with two of the best things in life; food and inspirational people!"
Kristen MacGregor-Houlston, head of brand partnerships at The Manc, said: "We're genuinely buzzing to be collaborating with industry leaders like Bruntwood and Deliveroo for the lunchtime takeaway series.
"We're going to be inspiring the business community of Manchester with this event series and it's a fantastic opportunity to highlight some of our region's delicious food and drink offering."
All three businesses will come together at Blackfriars House on St. Mary's Parsonage, in The Auditorium.
You can register for your free place at eventbrite.co.uk/e/the-manc-bruntwood-present-christmas-lunchtime-takeaway-with-deliveroo-tickets-472498123607.
Featured image: Bruntwood