Christmas
The Coca-Cola Christmas truck is coming to Manchester – and it's very soon
Get your skates on.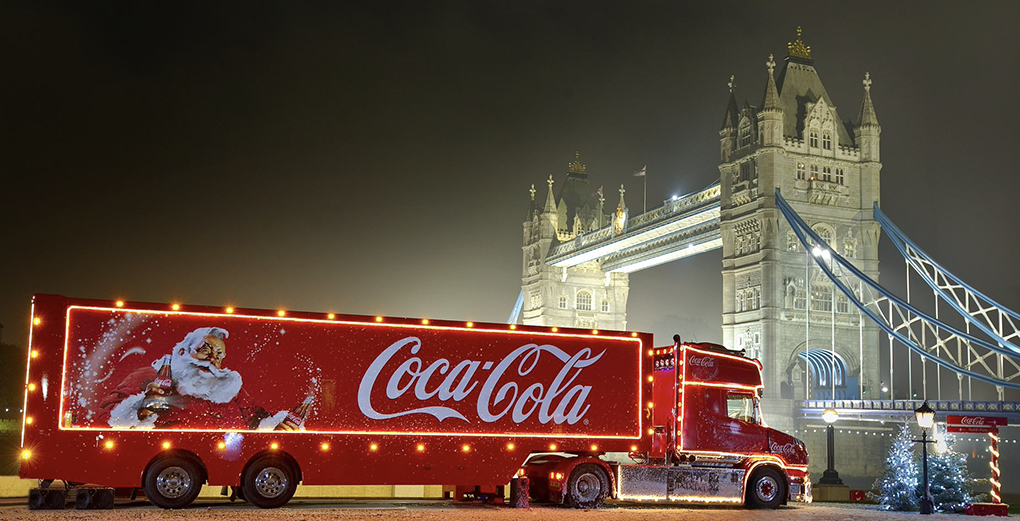 The arrival of the Coca-Cola Christmas advert is always the klaxon to suggest that the festive season has properly arrived – and the iconic truck is going on tour.
It was announced last week that the big festive truck would be visiting cities around the UK this winter.
But the exact locations and dates are finally being revealed.
The fizzy drink giant has been drip-feeding its upcoming tour dates and has at last announced when it will roll into Manchester.
The Coca-Cola Christmas truck is set to park up in our home city on Friday 2 December – so it's not a lot of advance warning.
It will be at Asda Sportcity, just north of the city centre.
The truck is on a mission to visit as many cities around the UK as possible as part of 'The Magic of Giving' Christmas campaign.
There'll be a 'magical winter market' setting with activities, festive food huts, an 'elfie selfie' photo opportunity and a chance to purchase personalised Coca‑Cola Zero Sugar and Coca‑Cola Original Taste.
Every visit made to the Coca‑Cola Christmas Truck will also help to support people experiencing food poverty, with the brand working with FareShare.
It will be donating the equivalent of up to 100,000 meals to those in need throughout the festive season.
Coca-Cola is also collaborating with the Royal National Institute of Blind People and NaviLens to make its Christmas packaging accessible for blind and partially sighted people.
Read more
Laura Moon, senior brand manager at The Coca‑Cola Company, Great Britain, said: "Coca‑Cola has always been synonymous with Christmas, particularly the iconic Truck Tour and Holidays Are Coming advert. This year, the magic of Christmas is needed more than ever, and we are excited to bring back our famous truck tour to fans nationwide.
"We're also extremely pleased to continue our relationship with FareShare and for every person that visits the Truck Tour, we'll donate the equivalent of a meal on their behalf, supporting those most in need this festive season."
The dates confirmed so far are:
November 25 – Bluewater Shopping Centre, Kent
November 26 and 27 – Sainsbury's, Beckton
November 29 – Farmhouse Inns, Glasgow
December 1 – Wembley Park, London
December 2 – Asda Sportcity, Manchester
December 8 to 10 – Dublin
December 16 and 17 – Belfast
Featured image: Coca-Cola