Food & Drink
The best food and drink stalls at Manchester Christmas Markets 2022 
Beautiful steamed dumplings and chimney cakes, plus Korean hotdogs, giant parmos, deep-fried Camembert bagels, carvery roast boxes from the Yorkshire wrap legends at Porky Pig and more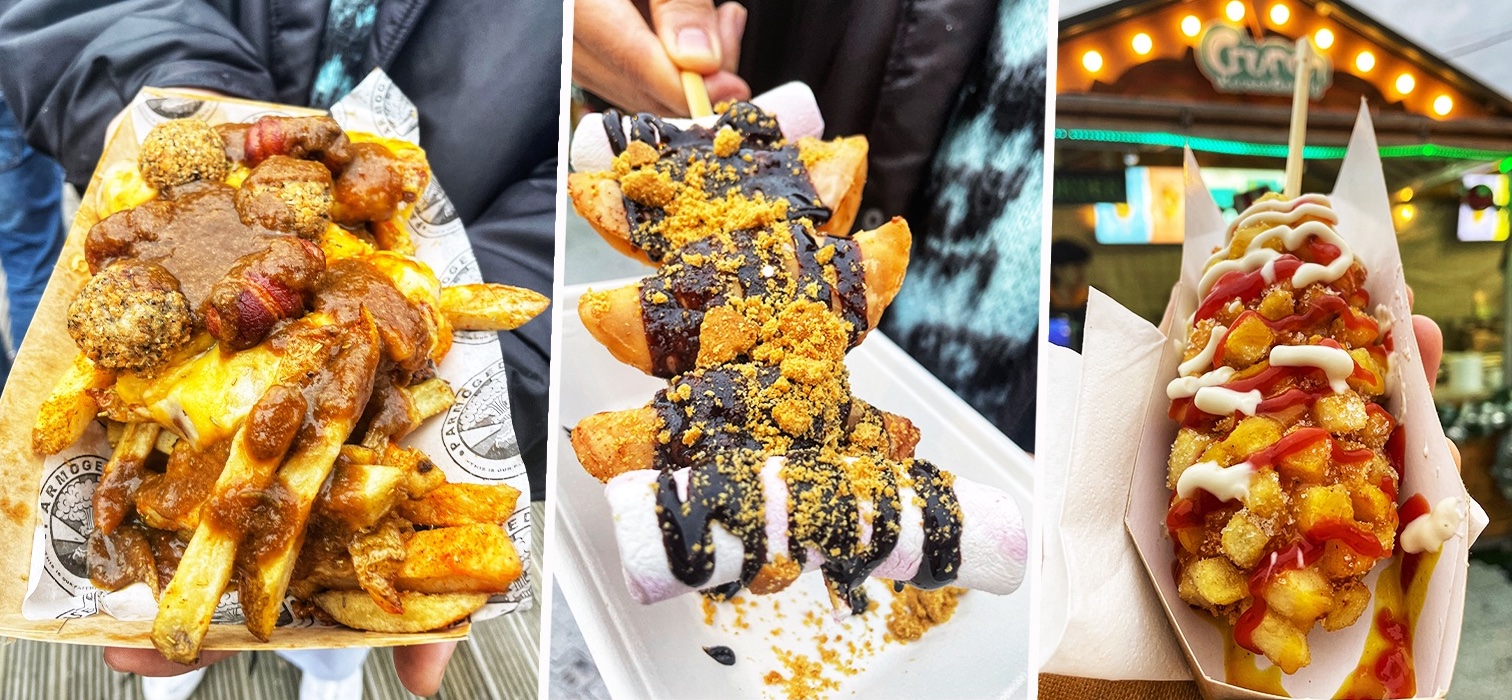 Gluhwein, Bavarian beer and big fat German bratwursts in numerous flavours have returned to Manchester today as the Christmas Markets officially open in the city centre.
Running from Thursday 10 November until Thursday 22 December, central Manchester is now a maze of charming wooden huts selling everything from classic wintry drinks, to cheese-filled and curried sausages, alongside some new additions that celebrate the best of the local street food scene.
From the likes of mulled wine and hot, boozy cider, to steaming mugs of Italian Vin Boule, Nordic Glocc and French Vin Chaud, cheeky hot Vimto (Rumto or Ginto), Manchester blob and more, as ever there's plenty to get excited about.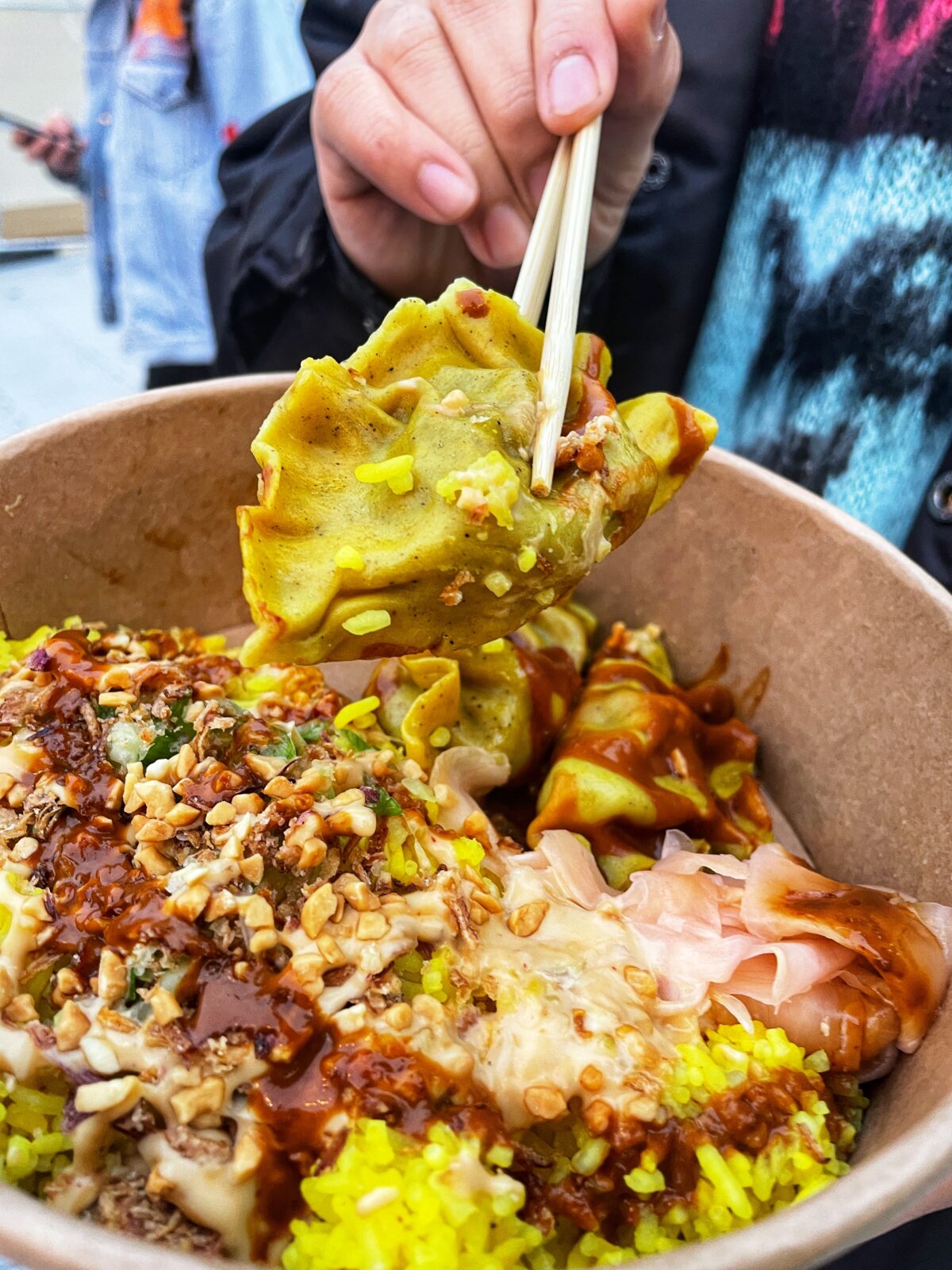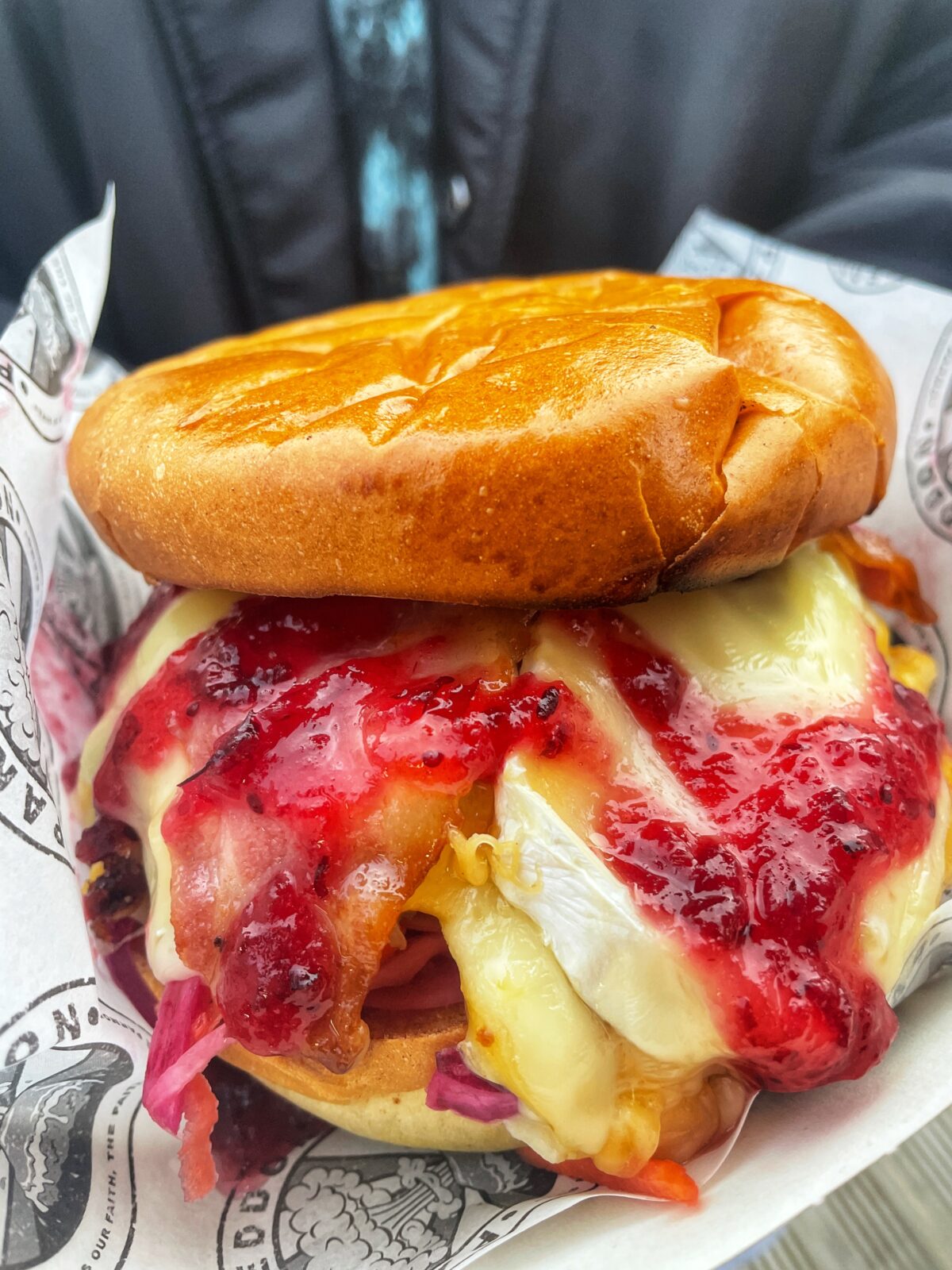 Some of the city's restauranteurs are getting involved this year too, with the likes of Simon Shaw's Habas setting up a Moroccan-inspired stall on King Street and Northern Quarter favourite Yard & Coop slinging out chicken trays on St Ann's Square.
Elsewhere, you'll find
Keep reading to discover all of the best food and drink stalls at Manchester's Christmas markets this year.
Piccadilly Gardens – Winter Gardens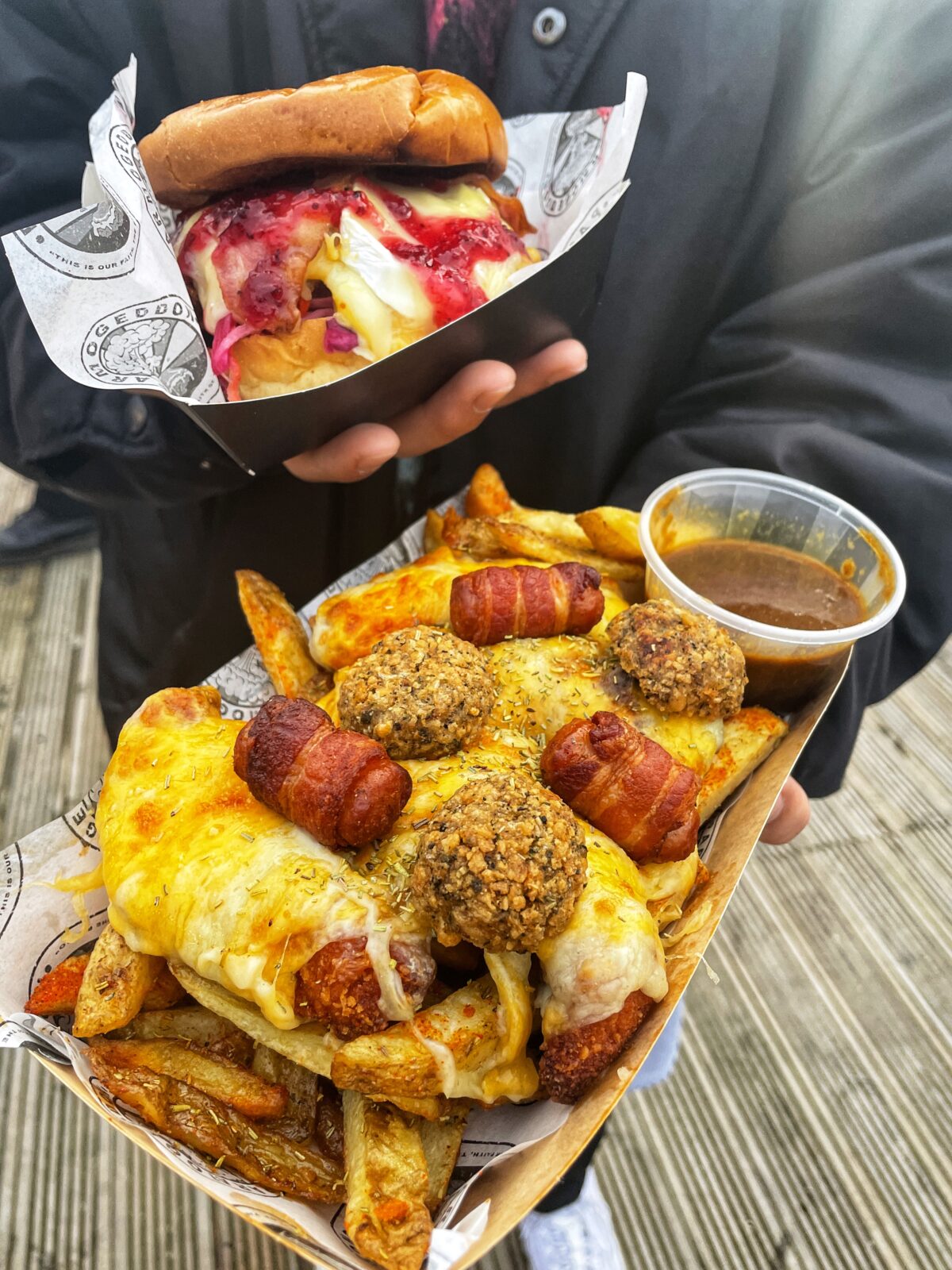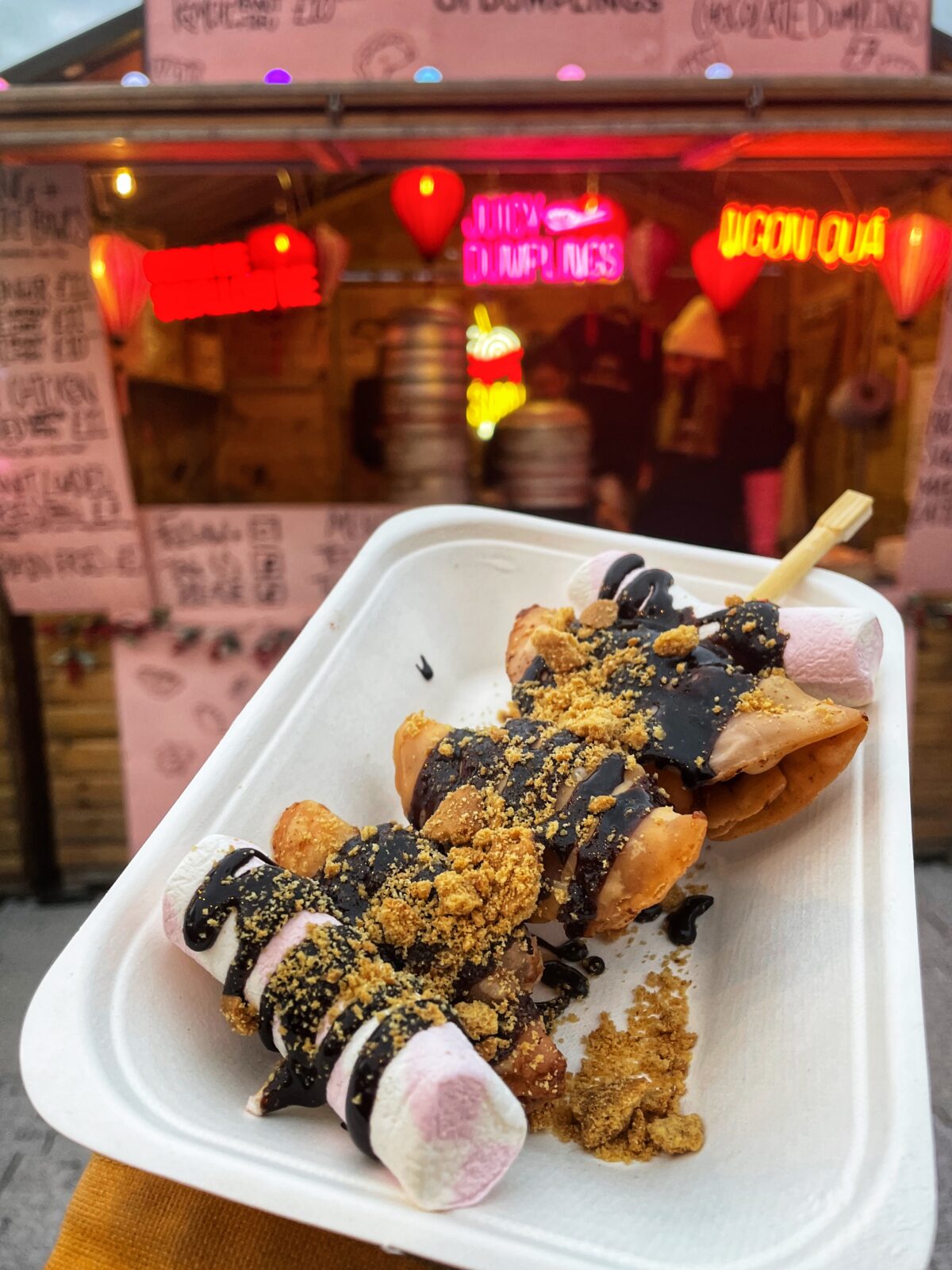 Bigger and better than ever this year, Piccadilly Gardens has once again been transformed into the market's main festive hub for the season.
Featuring a new giant Nordic-style double tipi and eye-catching WIndmilll bar, as well as three separate areas full of different food and drink stalls, highlights include new stalls from local favourites Parmageddon and Oi Dumplings.
Winter Gardens also sees the return of 2021 hit trader Panc Foods, who wowed vegans and meat eaters alike last year with their plant-based bratwursts and burgers, as well as the popular Korean hot dog stall and bagels from Prestwich favourites Triple B (including a fried camembert version with red onion chutney and stilton mayo).
With more stalls serving up pancakes, churros, and an array of winter tipples, you'll find two huge bars serving continental and foreign ales, as well as a host of different mixers, cocktails, and all the beers, gluhwein and hot chocolates your heart desires.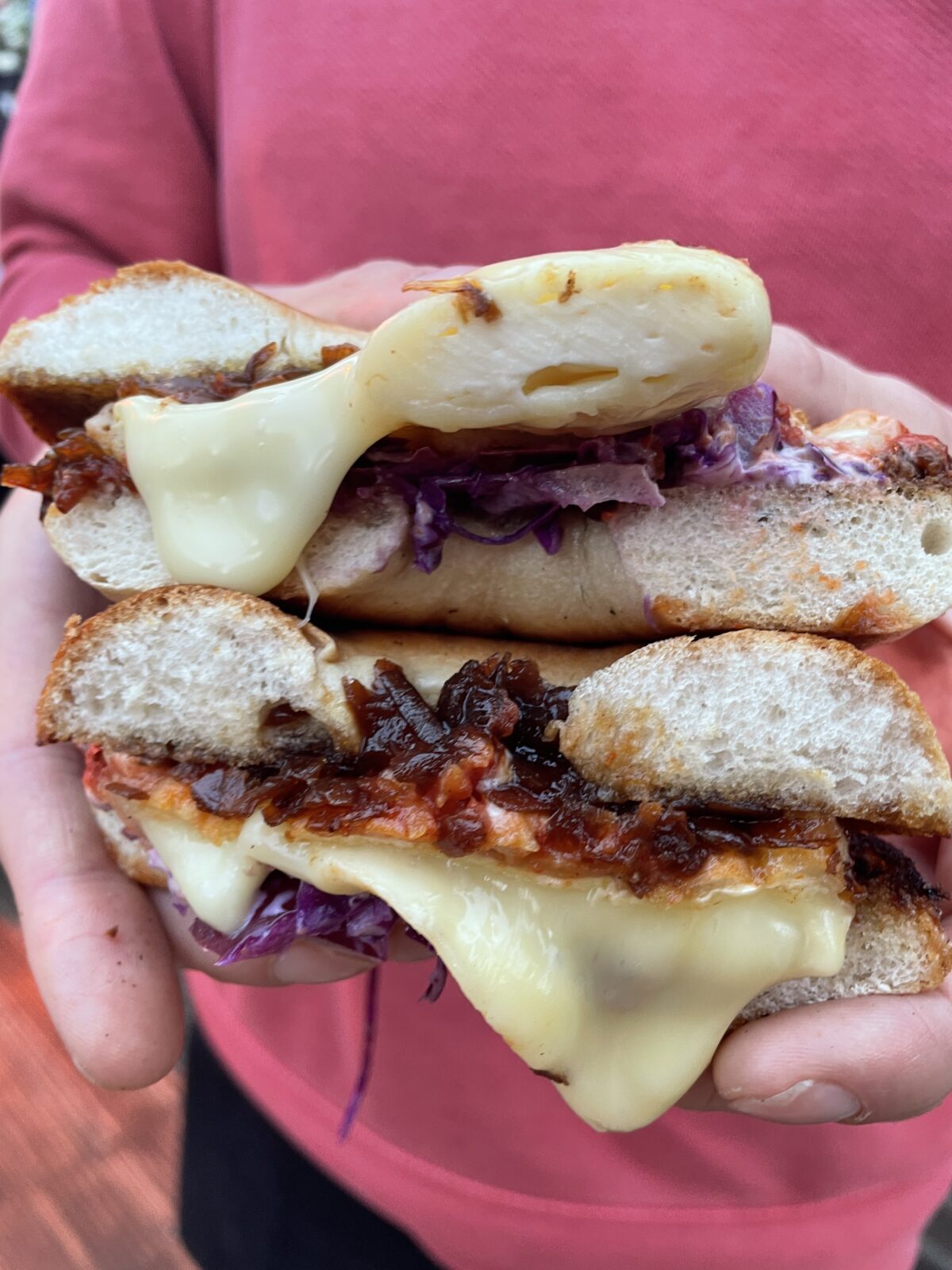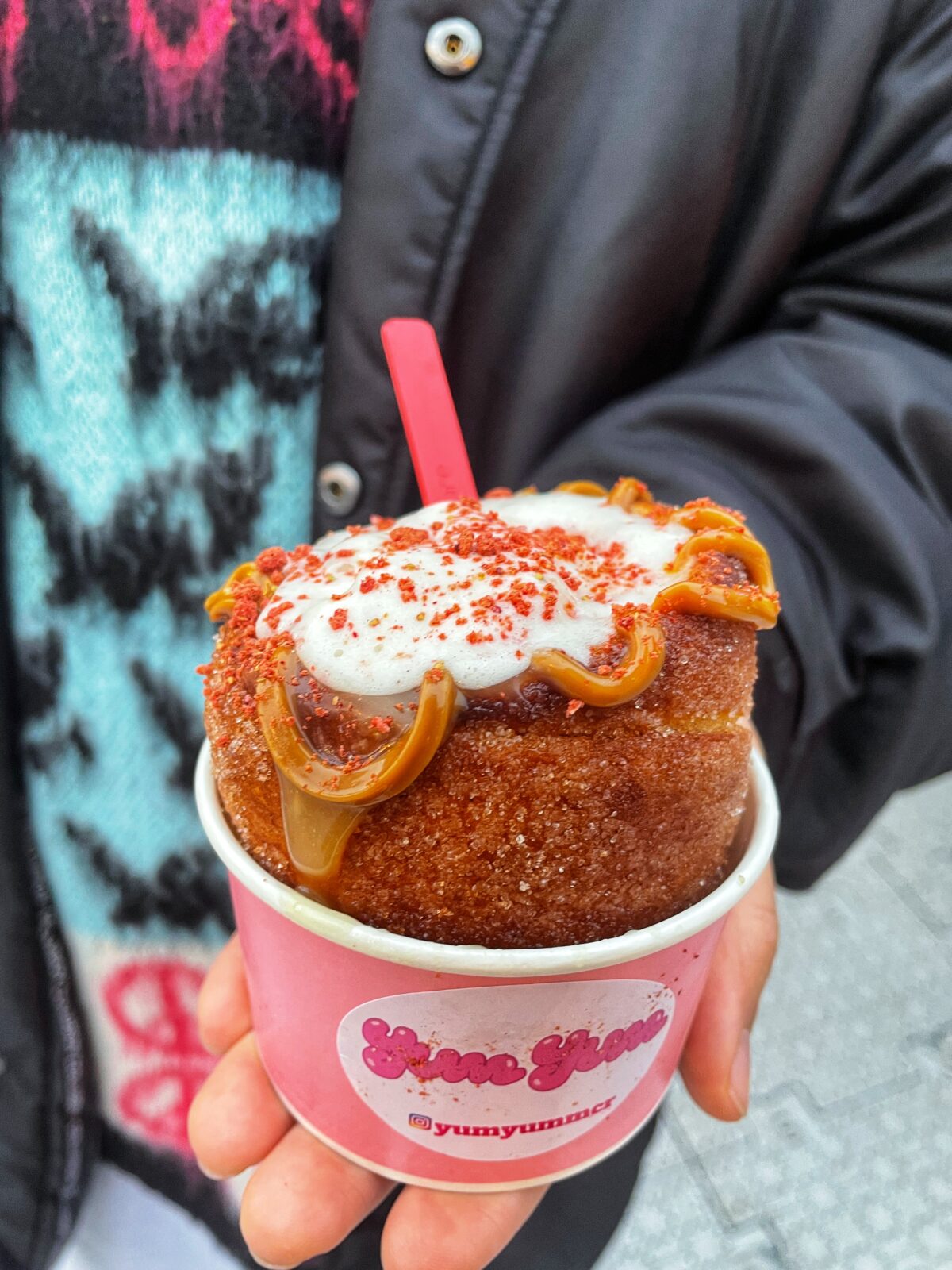 There's also a huge Manchester Winter Ale House selling cask ales from local breweries like JW Lees, alongside hot drinks like boozy Vimto (made with gin or rum), and 'Manchester's legendary Hot Blobs', which we're told are a mix of sweet white wine, sugar, lemon, and hot water.
Read more: How much are sausages, beer, and gluhwein at Manchester Christmas Markets 2022?
Old favourites the Pig and Barrel also make a welcome return to the Winter Gardens offering up their delicious pork barms and cosy seating area, whilst elsewhere you'll find a new 'dirty chicken' stall, pancake house, 'Rogue' pizza bar, Japanese apres ski bar and a little Polish bakery selling cheesecake and apple pie.
St Ann's Square and Exchange Street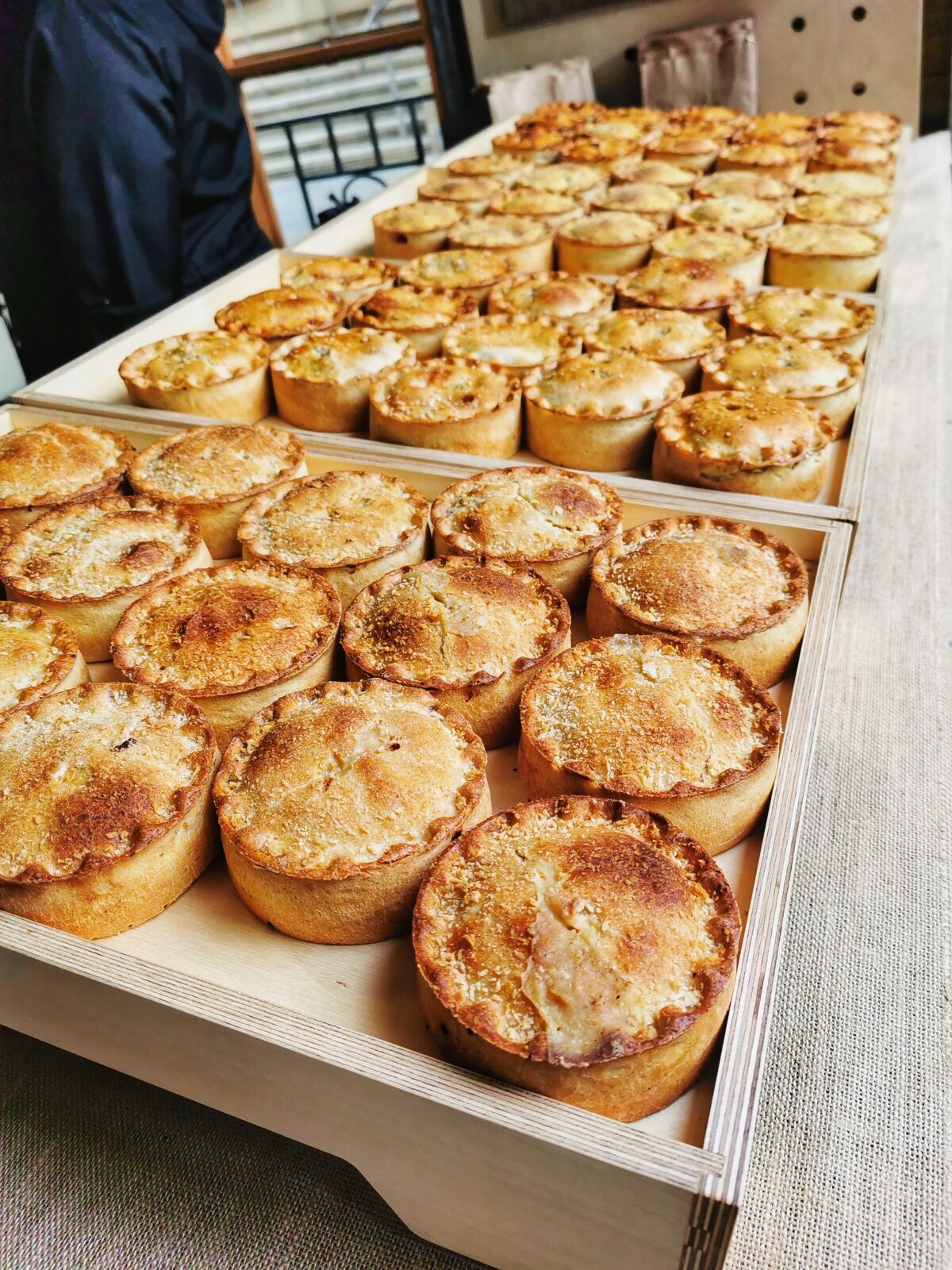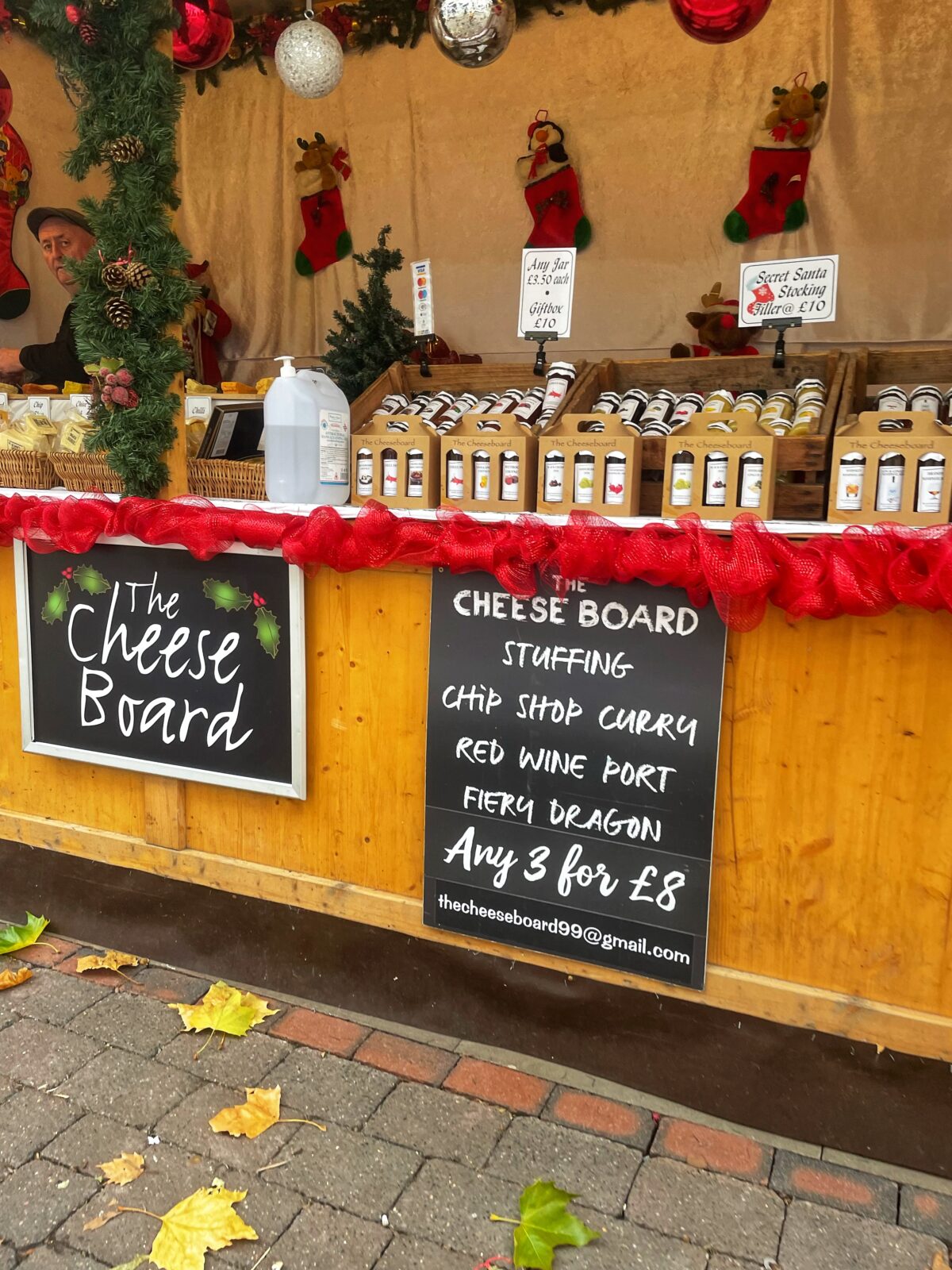 St Ann's Square- the original site for Manchester's Christmas markets- returns with its large undercover bar providing German beers and warm cherry Gluhwein to keep Christmas revellers warm and merry throughout the winter season.
Also playing host to some of Manchester's best local traders this year, you'll find Northern Quarter foodie favourites Yard and Coop serving up their salt and pepper chicken trays alongside award-winning local favourites Great North Pie, and Manc and Proud serving up Mancunian-themed everything.
Elsewhere, you'll find fresh authentic paella and tapas, square pizzas, continental chocolates and a range of English cheeses priced at just £3 each in flavours including the magnificent 'chip shop curry'.
There are also Biscoff cookie pies, cookie and cream fudge puds disguised as Christmas puddings, chocolate orange slabs and giant marshmallow Christmas trees to discover.
Market Street
There's not much to report here food-wise, with the majority of stalls focusing on selling gifts and other crafty trinkets.
We did spy a massive stall selling pick and mix, though, for those who haven't yet got over the closure of Woolworth's, as well as a spiced rum stall and a few gift sets of cheese truckles.
King Street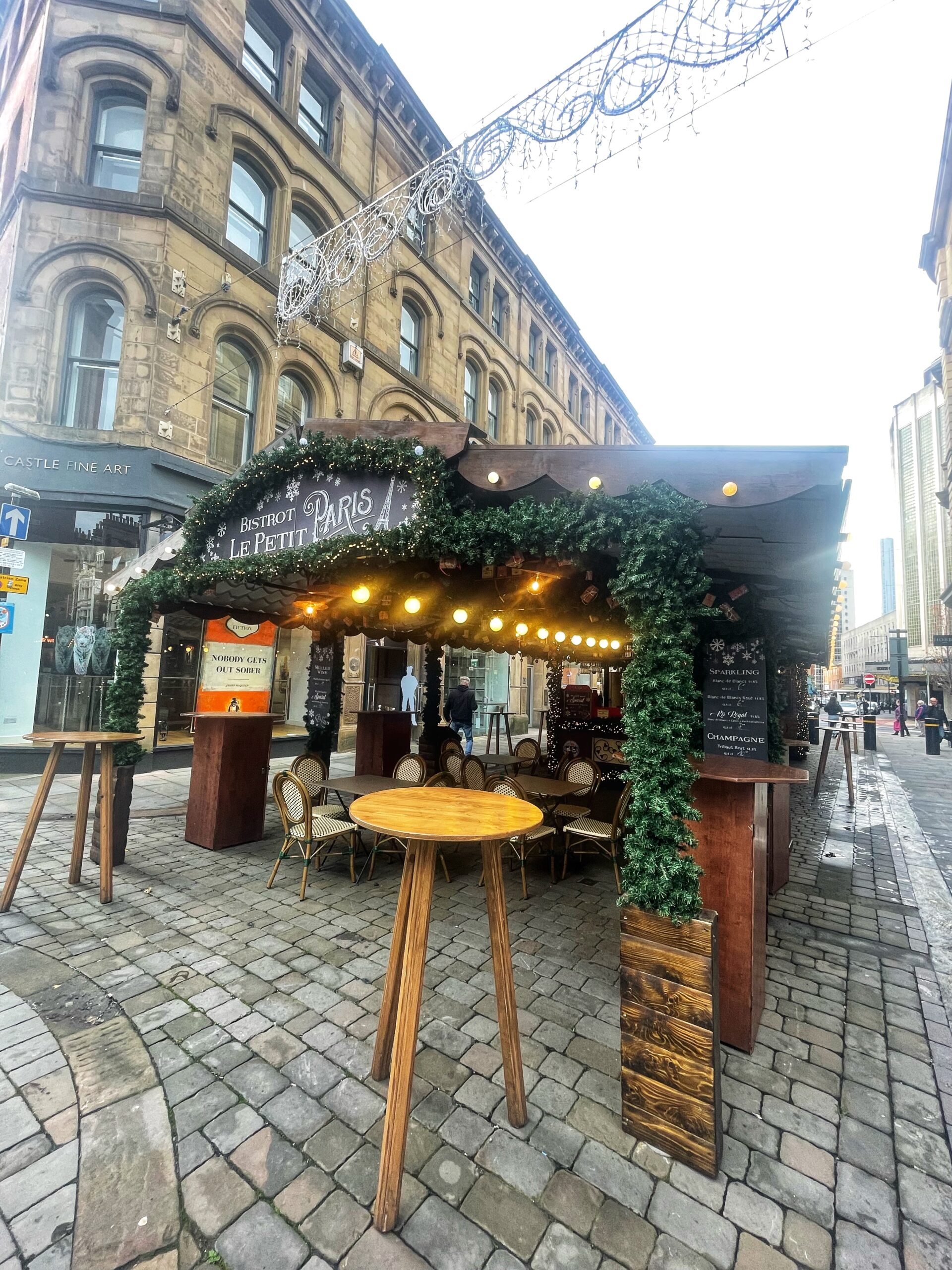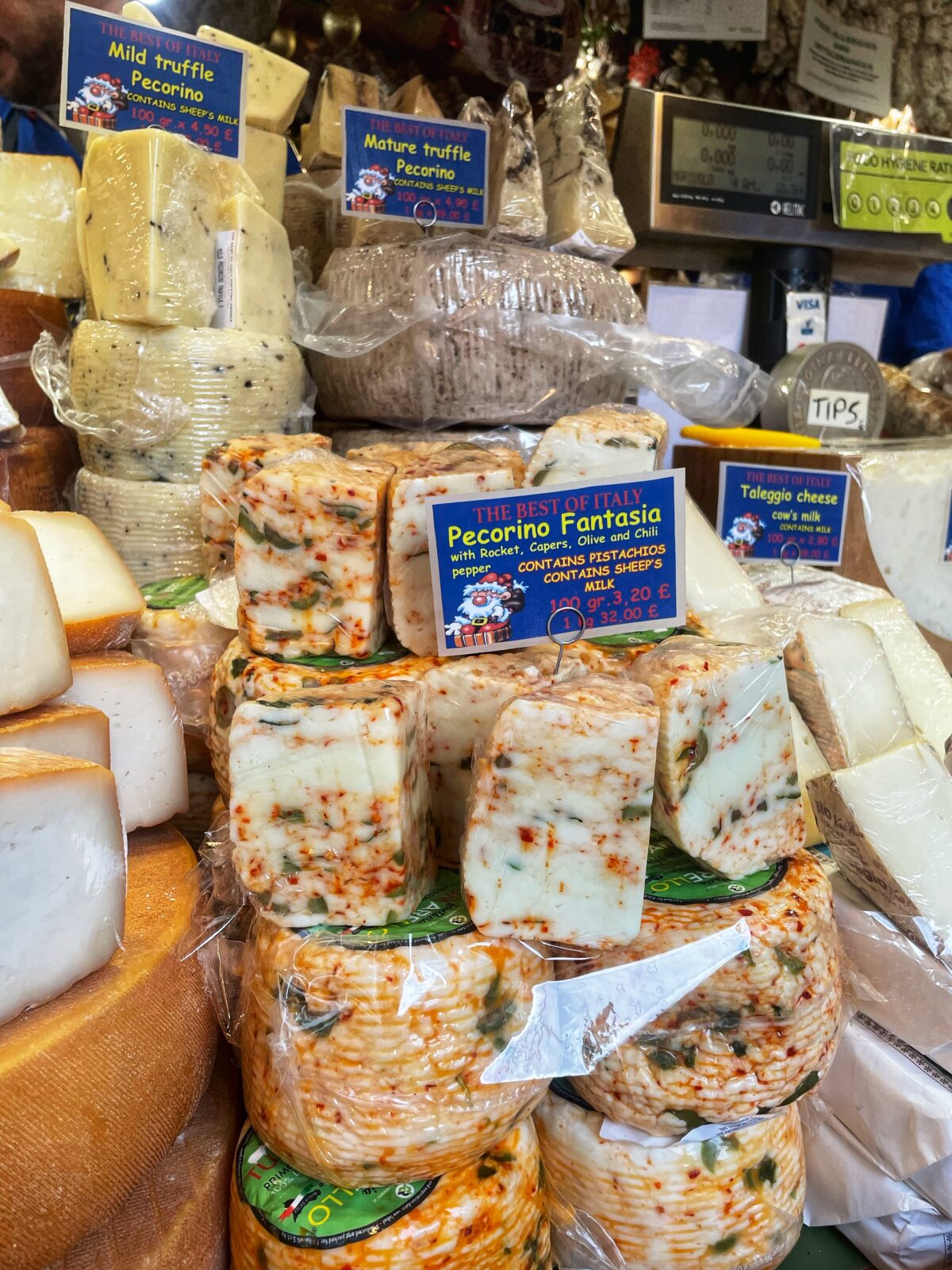 Home to some of the best food stall in Manchester, the Christmas deli stalls on King Street takes foodies on a world tour of some of the best-loved dishes on the planet.
The amazing Italian cheese and meat stall returns, piled high with giant wheels of parmigiano, gorgonzola, goat cheese, pecorino and taleggio, plus a huge variety of salami and smoked bacon pancetta, with giant hams hanging above ready to be sliced to order on a custom machine.
As for ready-to-eat street food, you'll find everything from squid ink arancini balls and gorgeous Sicilian cannoli, to Greek gyros and halloumi fries, French garlic mushrooms and mustard chicken, baklava, olives, marinated garlic cloves and local rum made right across the river in Salford.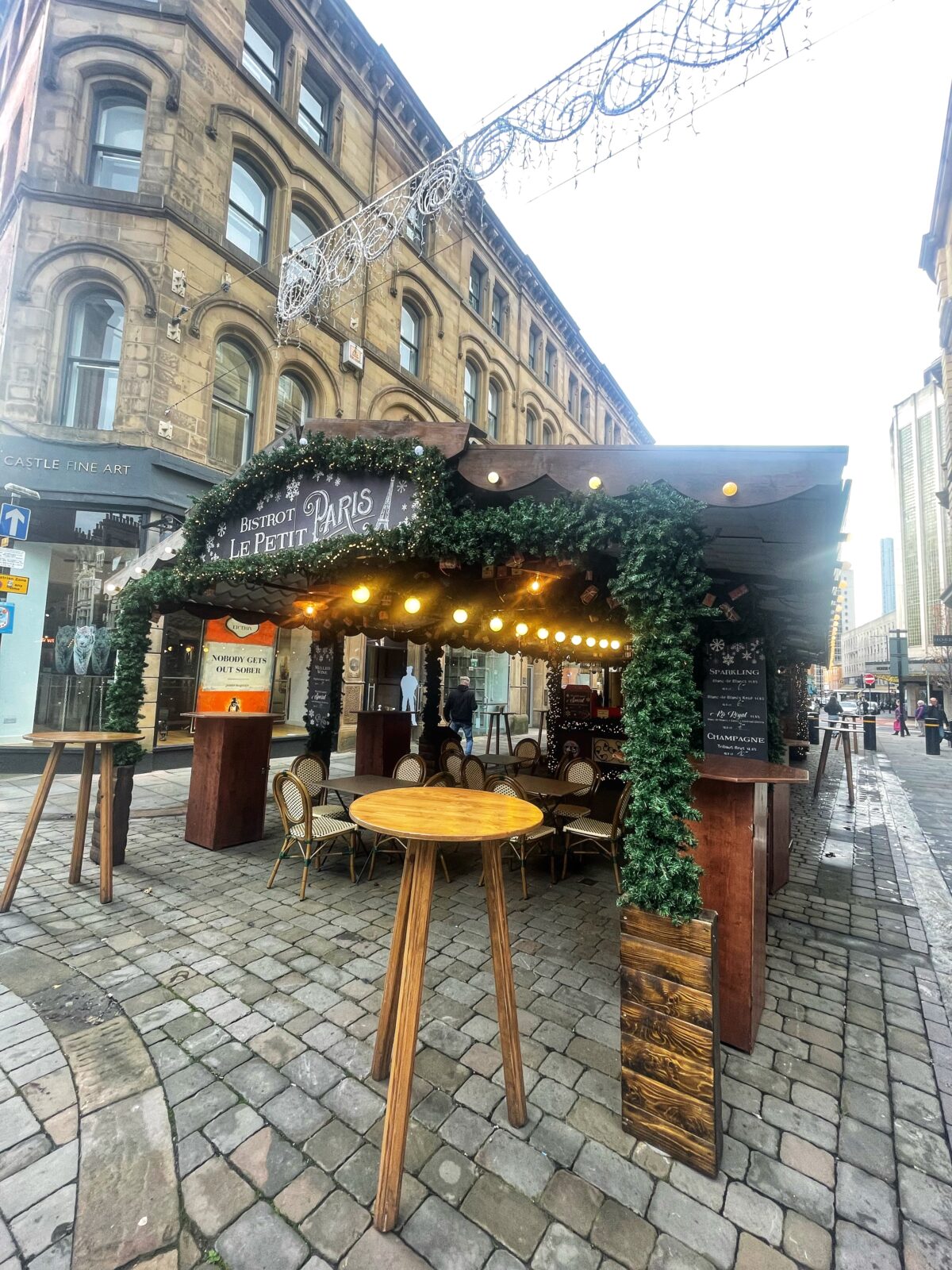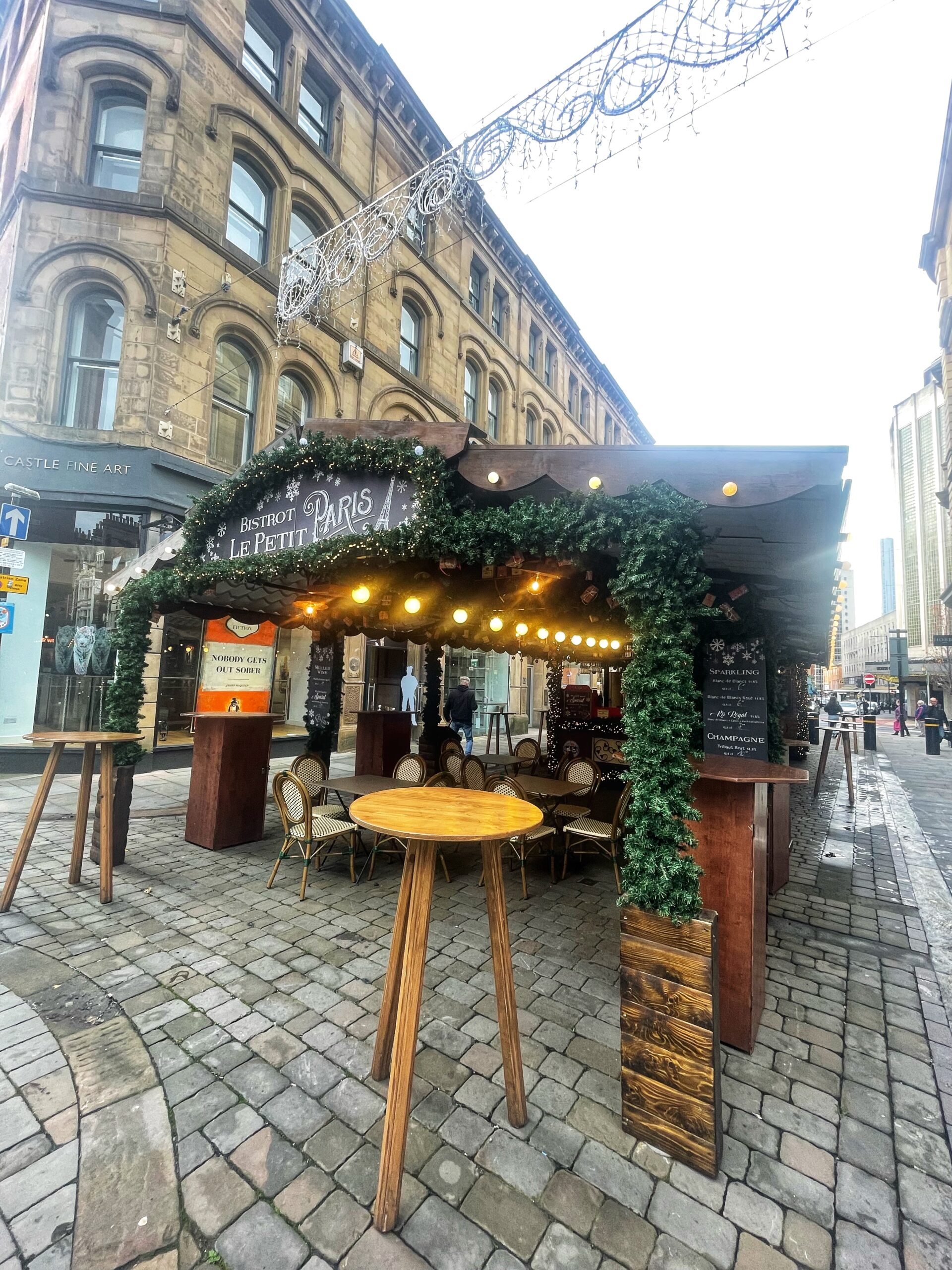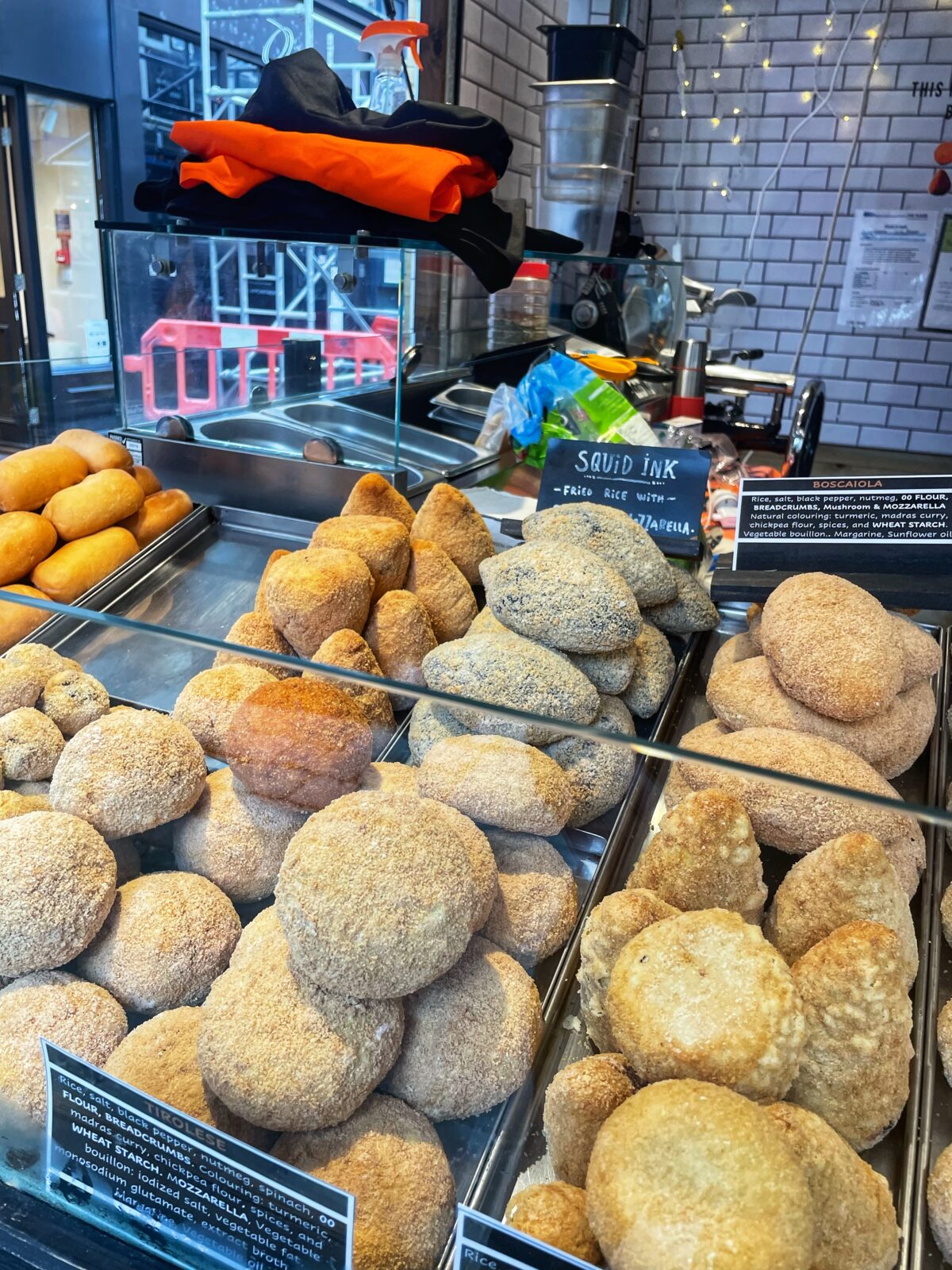 Elsewhere, restaurant Habas, part of the El Gato Negro group, has a full outdoor set up serving dishes from its Moroccan-inspired menu including the likes of chicken and vegetable tagine with spiced rice and mini pittas, chargrilled lamb merguez burger.
Read more: How much are sausages, beer, and gluhwein at Manchester Christmas Markets 2022?
There's also a gin and mulled wine bar selling a huge variety of G&Ts with premium bottles like Gin Mare on offer, and a second beer and mulled wine bar at the Deansgate end with everything you need to get merry.
New Cathedral Street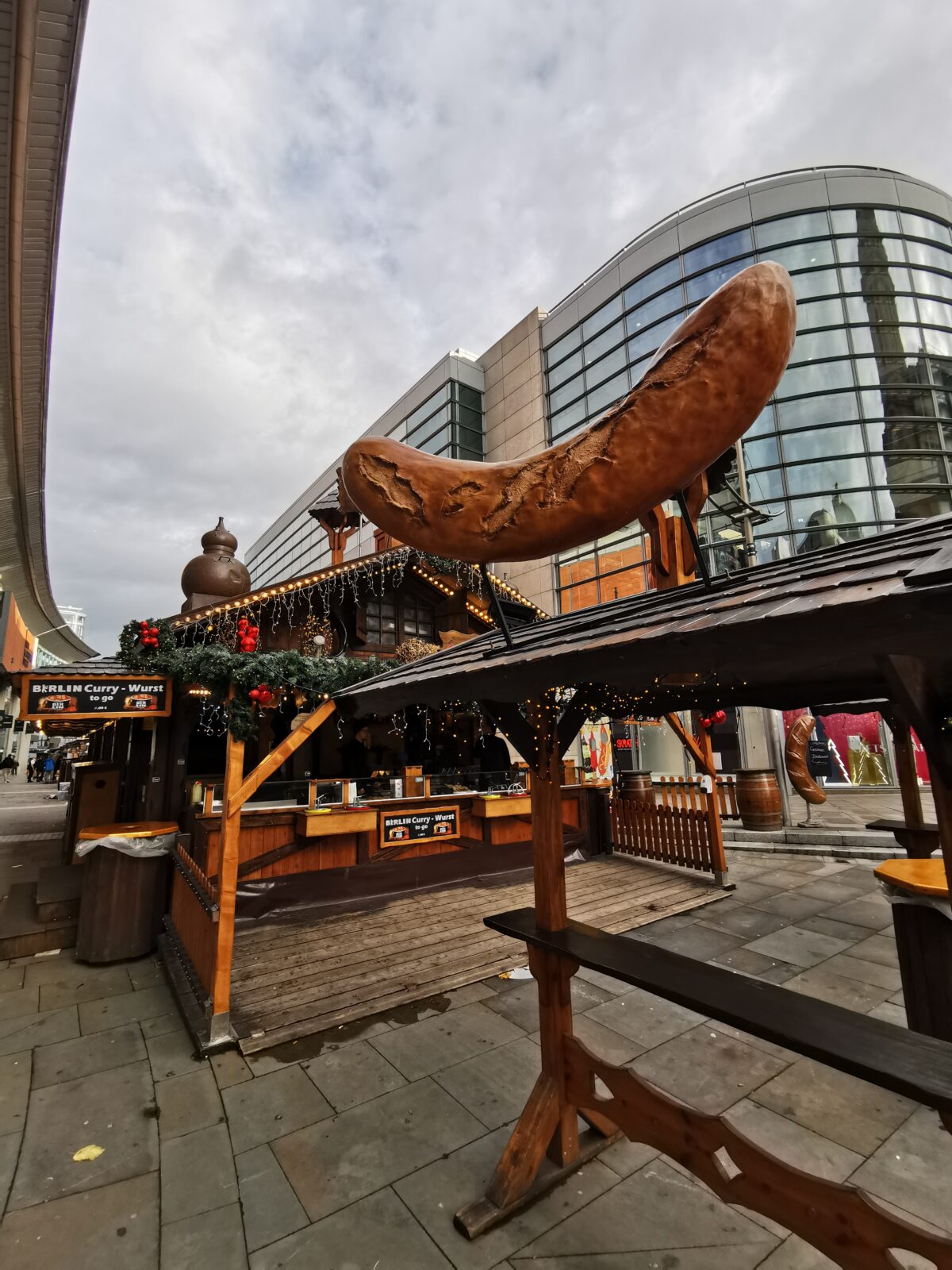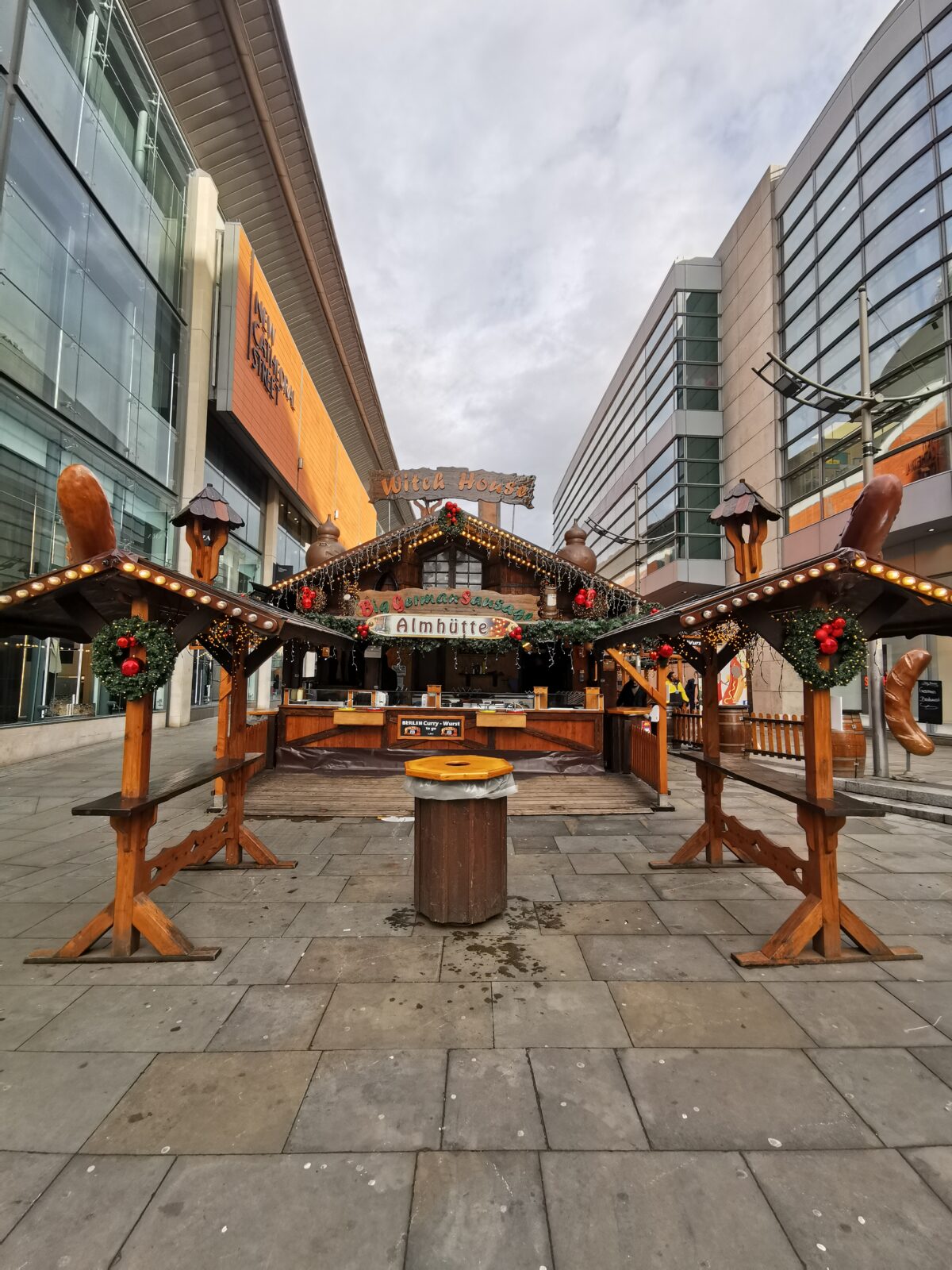 On New Cathedral Street, the longstanding home of the big sausage, find stalls selling old-fashioned liquorice and handmade cocktails to drink at home, alongside hot street food stalls offering everything from vegan 5 bean chilli to New York Bagels.
Elsewhere, you'll find Bar 3's famous Instagram-worthy smoking cocktails, mulled wine and craft beers, and traditional steins and mouth-watering currywurst at The Witchouse.
Exchange Square
Over on Exchange Square, you can warm up at the instantly recognisable Mill Exchange bar, with their special Mancunian mulled wine made on-site and its legends of Manchester artwork adorning its walls.
2022 also sees the return of the famous Porky Pig's Yorkshire Pudding Wrap, alongside stalls selling hot curries, mini pancakes, fresh fudge, hand-carved olivewood decorations, German kebabs, and gourmet Italian pizza.
The Corn Exchange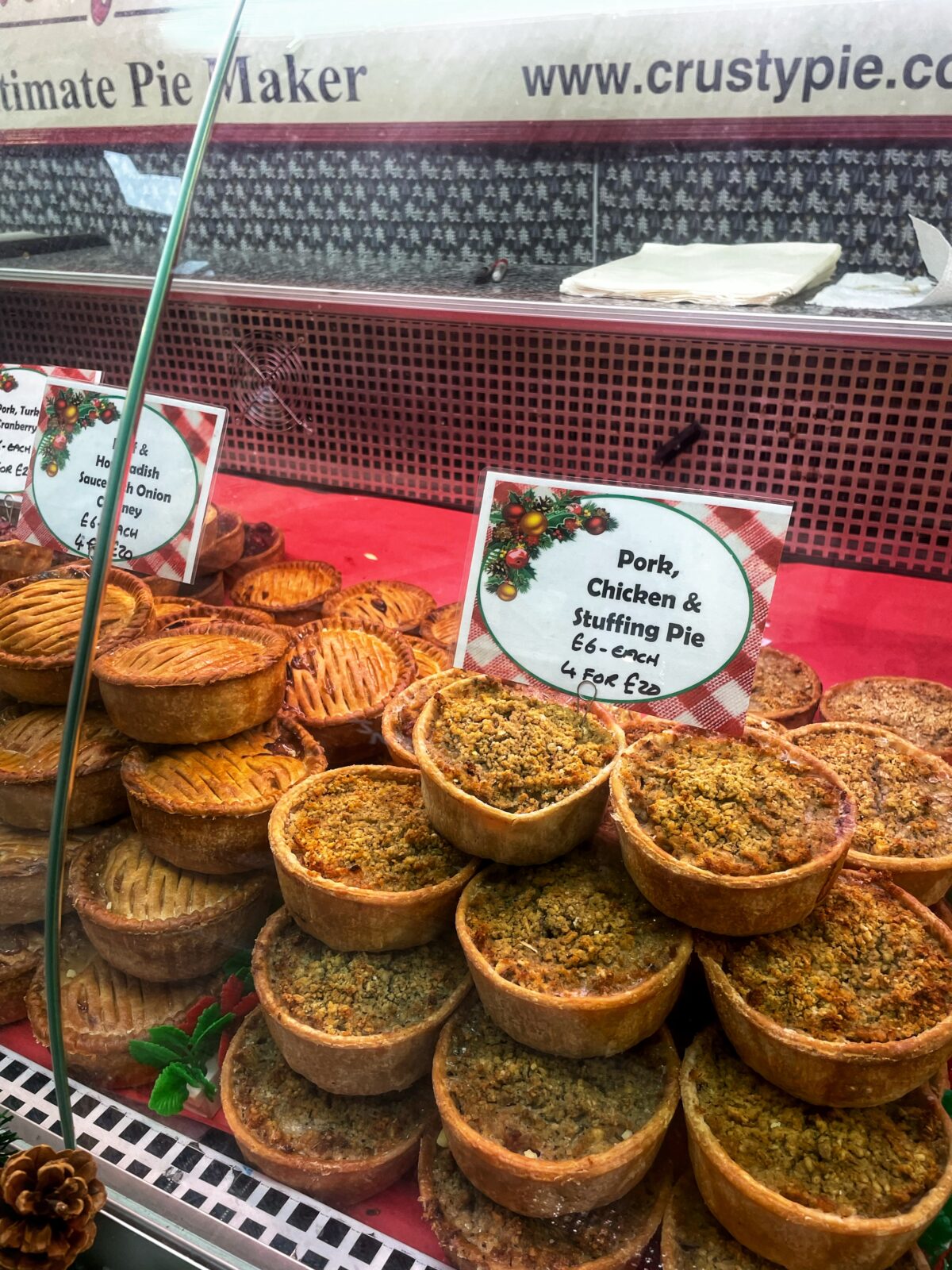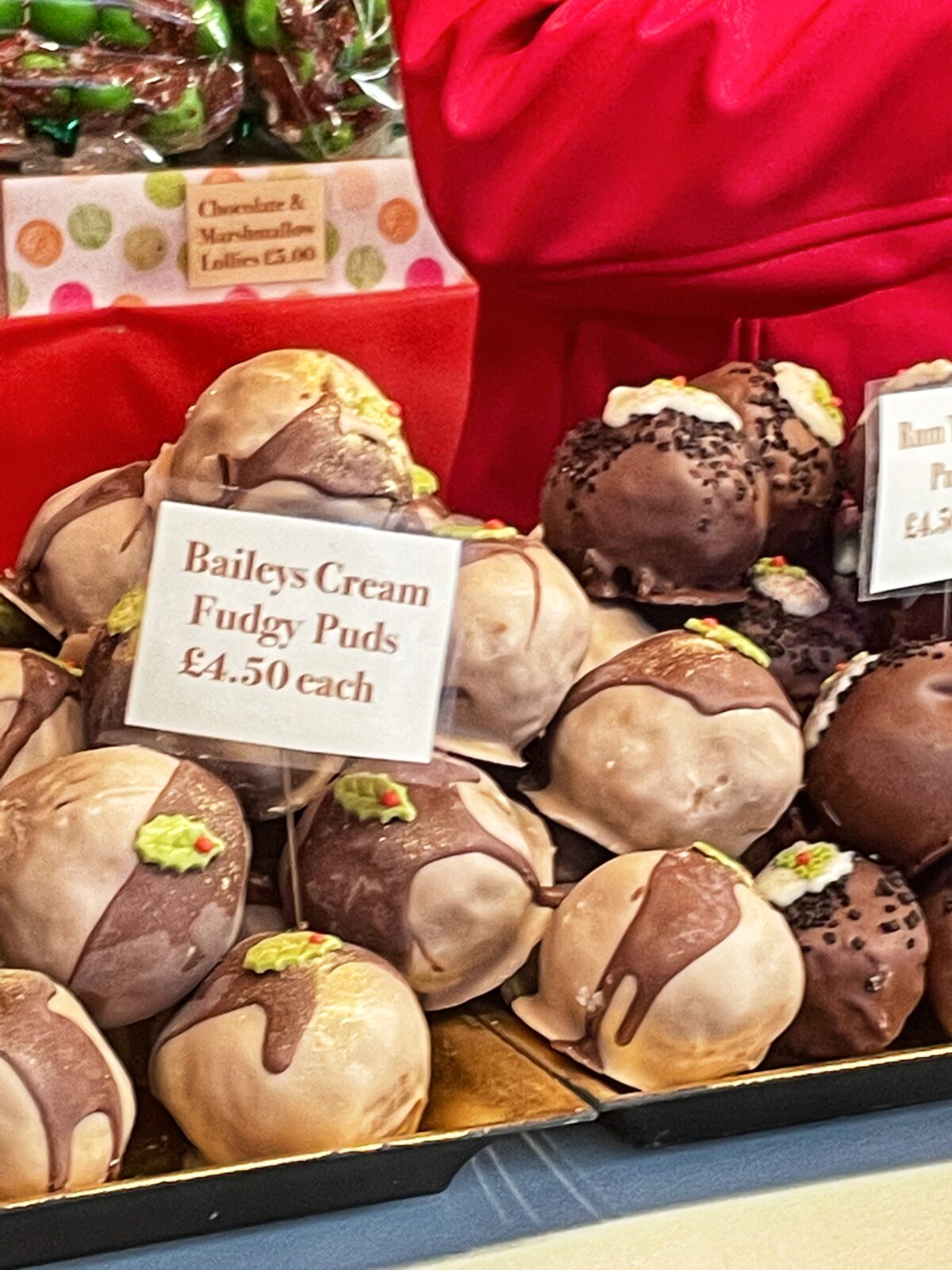 Set between Manchester's historic Corn Exchange building and Shambles Square, visitors can expect to find a pie stall from The Crusty Pie Company selling every filling variation you can think of – from pork and black pudding to Hunstmans pies, chicken and leek, wild boar and mushroom, turkey and cranberry, and chicken and chestnut stuffing pies. You can also find bags of traditional pork scratchings from £2.
Elsewhere, Jammy Dodger-loaded cupcakes, Nutella-topped confections, and more covered with pick and mix sweeties, chocolate Oreos, and golden pretzels can be found at Zara's Cupcakes market stall, and there's another English cheese stall selling flavours like 'chip shop curry', 'stuffing' and 'fiery dragon' from £3 each.
Cathedral Gardens
Opening Saturday 22 October in time for half term and Halloween, the much-loved undercover ice rink Skate MCR is back with entertainment each Thursday to Sunday all the way through to New Year's Eve.
Next to the ice rink, hot food, warm drinks, pancakes and tipples will be on offer from nearby market stalls to help warm up cold hands and feet after a skate on the ice.
Feature image – The Manc Eats