City Centre
Platzki launches Ukrainian and Polish breakfast menu as it welcomes new chef
The new breakfast menut nods to their chefs' collective Polish and Ukrainian heritage as the team welcomes a new arrival.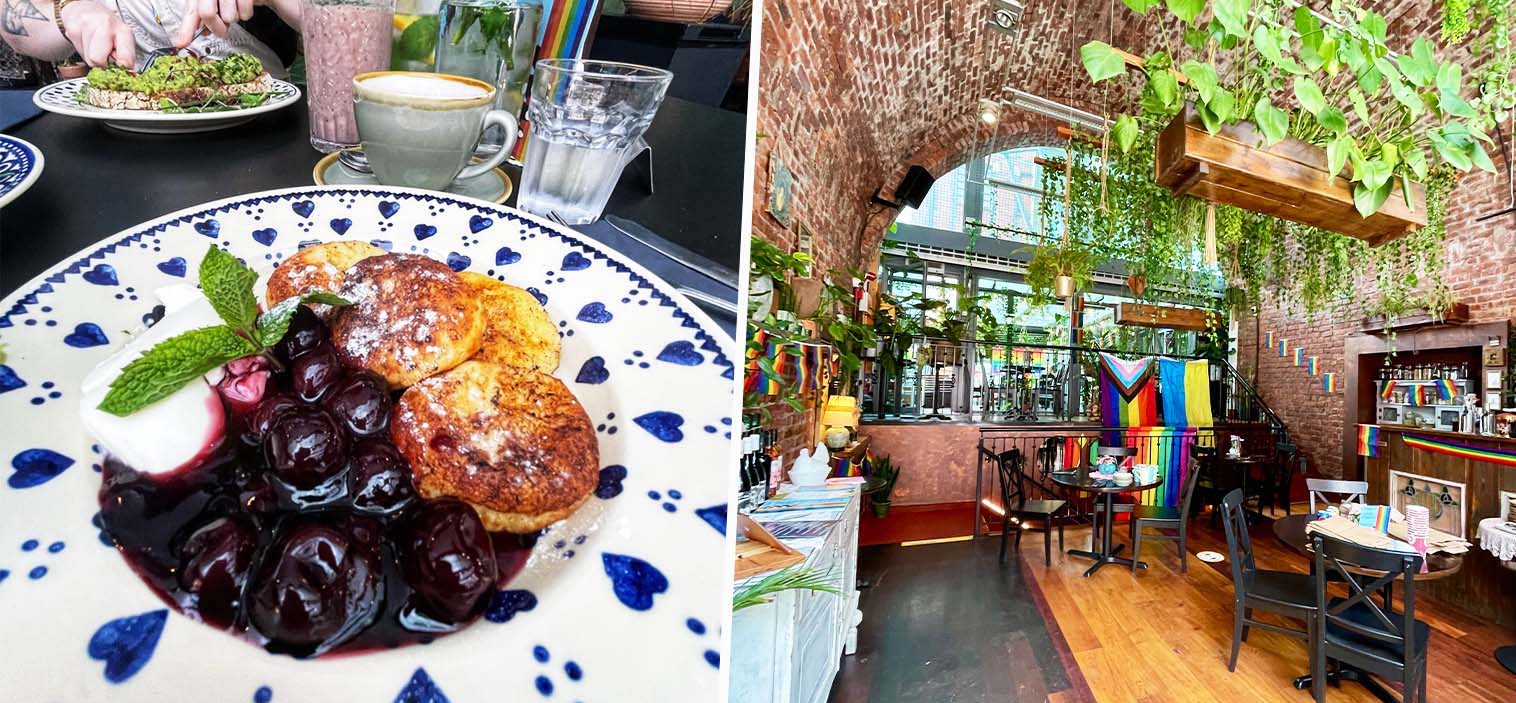 We've said it before and we'll say it again. There are not nearly enough places in the city centre to go for a good Polish scran, which is why we love Platzki so much.
First opened in the city in 2018, initially it was housed back on the Mews but has since moved onto the main Deansgate strip, sandwiched between Alex's Bakery and Bar Hutte.
Over the past four years it has developed something of a cult following amongst local foodies, who flock for its flavourful, traditional dishes, be they in groups or happily dining alone, all year-round.
And now the team has added another string to its bow with the addition of a brand new breakfast menu that nods to their chefs' collective Polish and Ukrainian heritage.
Served on weekends only, it is the collective creation of chef-owners Lukasz Mazurek and Przemek Marcinkowski and their newest kitchen addition, Alona, a Ukrainian refugee who has newly arrived in Manchester.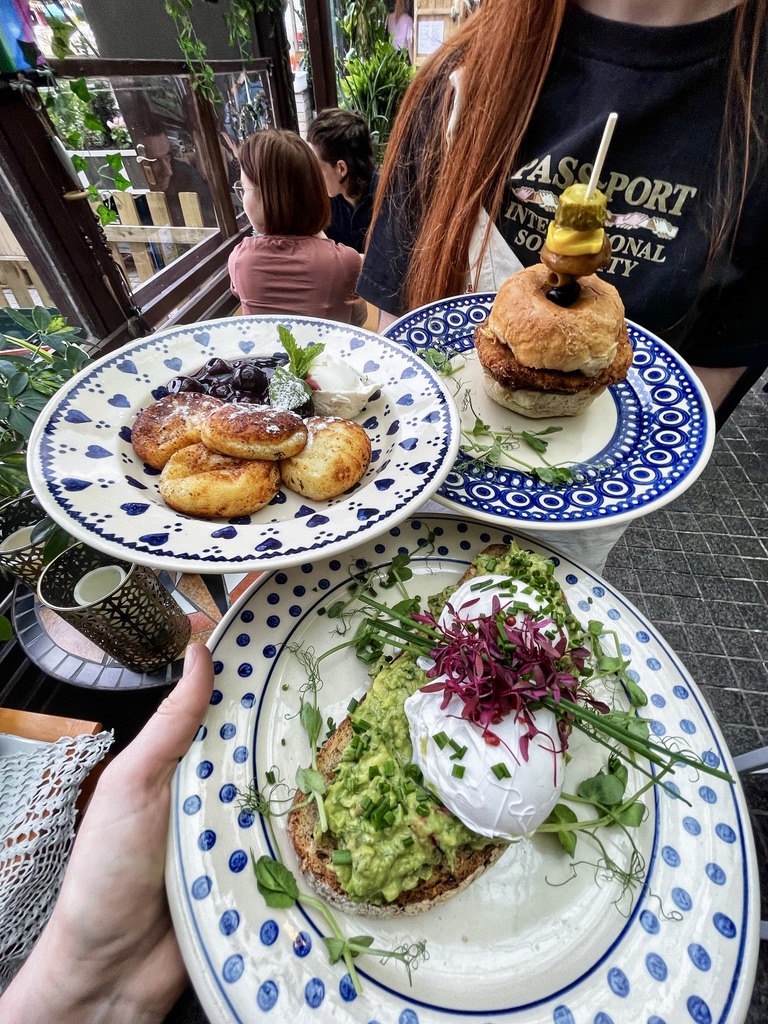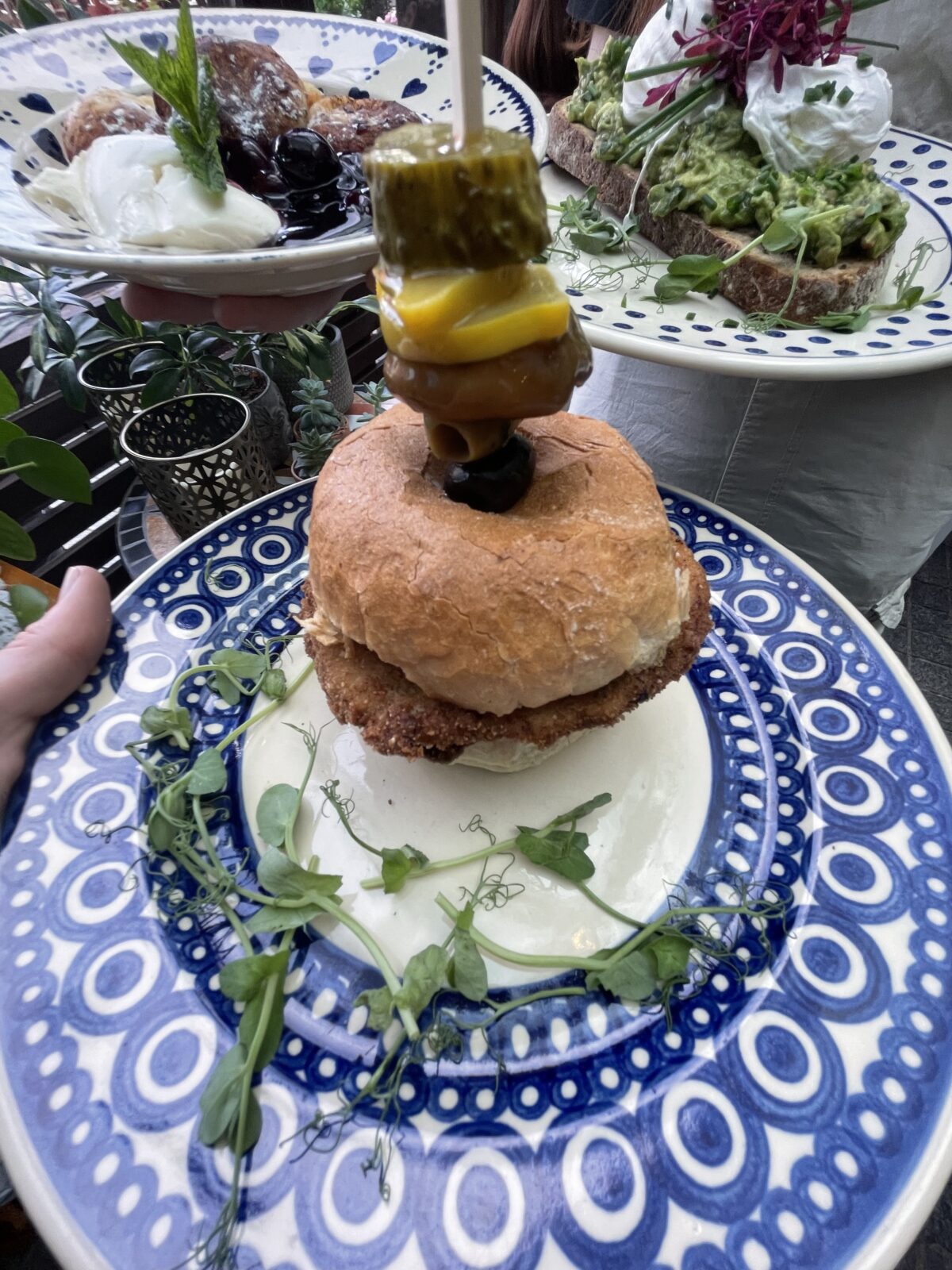 Having fled the war in her home country alongside her fifteen-year-old son, Alona moved here a few months ago in search of some peace and stability and is now living in Stockport with her son and a local family who have taken them in.
A chef herself, she now works closely with Przemek and Lukasz. All three regularly share dish ideas and inspirations as they go, and as a result, they stumbled across the idea to combine their favourite breakfast dishes on a new menu. Trust us, it really is something special.
We're talking traditional Kielbasa (crispy fried Polish smoked sausage stew with tomato gherkin and mustard) loaded onto toasted sourdough and double pork schnitzels wedged into bagel-like baps and served with heaps of pickles, mushroom and traditional mayo vegetable salad.
Elsewhere, you'll find fluffy egg and cheese omelette with tomatoes and spinach. chunky roasted pork neck baps with horseradish and sauerkraut, and Krokiet (crispy pancakes filled with Polish Black pudding with a fried egg on the side).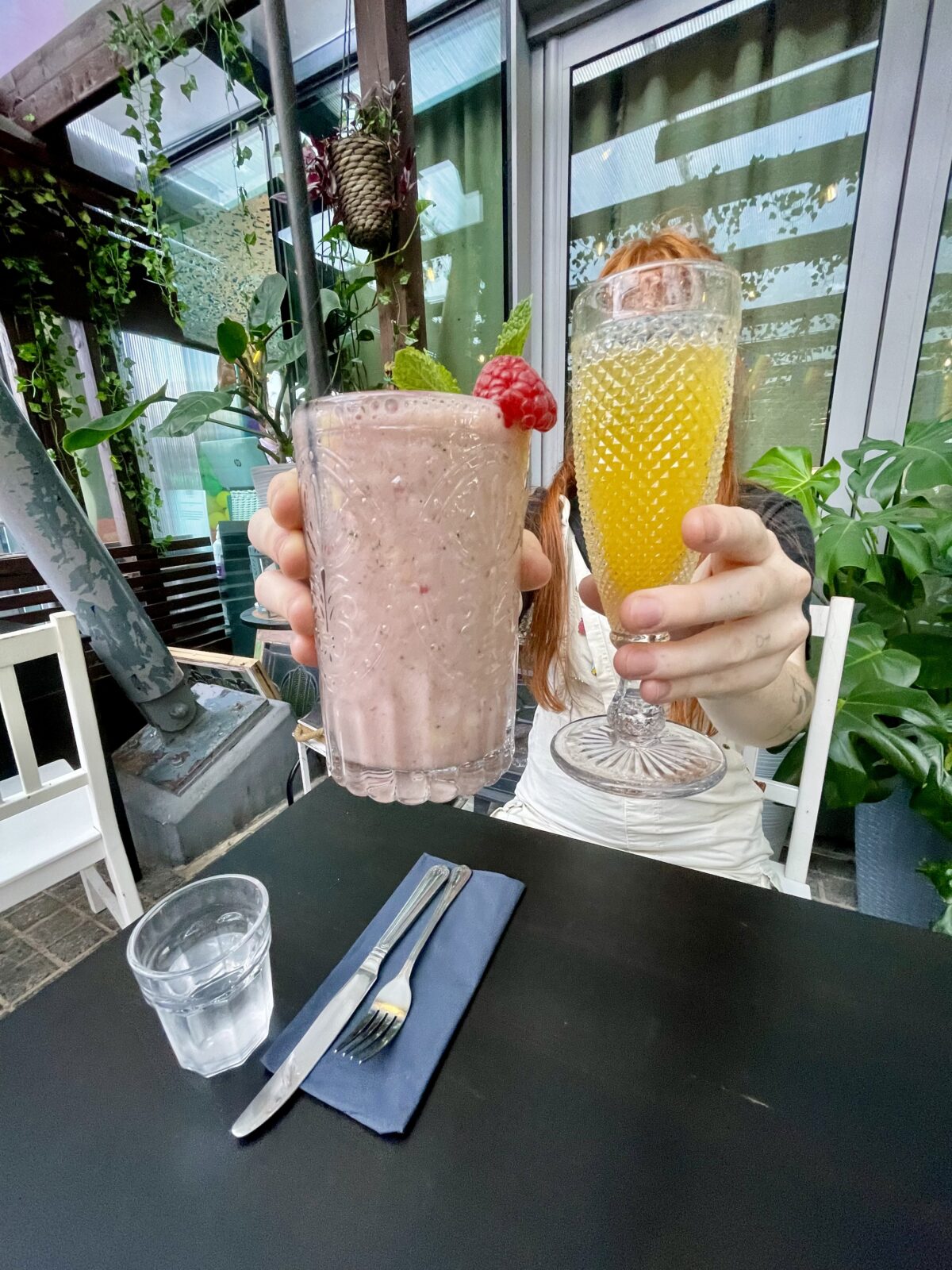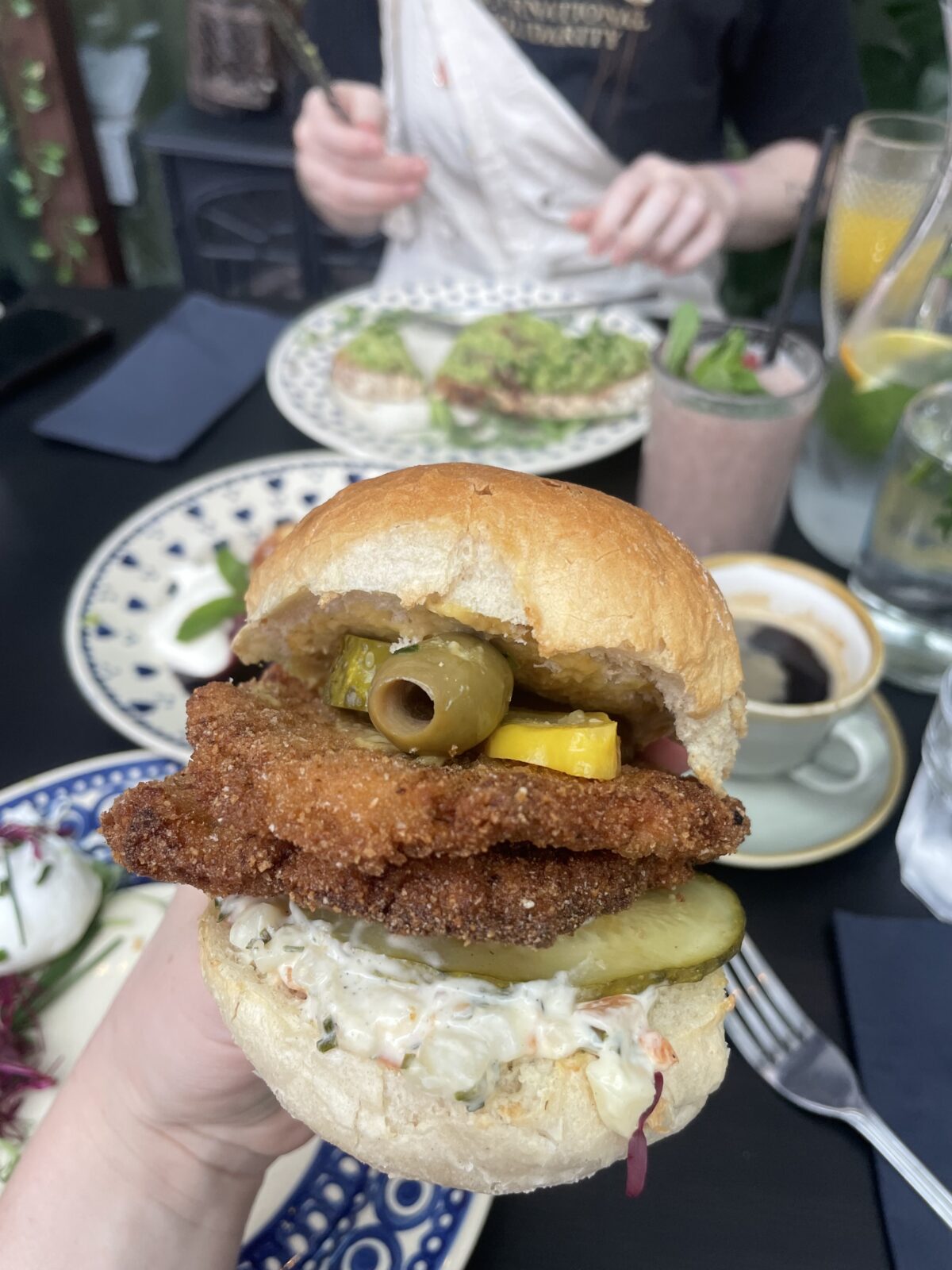 As for Alona's contribution, there is just one Ukrainian dish: Syrniki. A dish that, from what we understand, is enjoy just as much at dessert as it is for breakfast, it comes as a plate of miniature, pillowy-soft cheesy pancakes plated up with a healthy dollop of mascarpone and reams of glistening cherries, still swimming in their juice. Divine.
When we visit , it's Manchester Pride weekend and the atmosphere in the city (and Platzki itself)is buzzing. The restaurant is full of pride flags, there's a Pride shot offer on, and a large, giddy table behind us greedily curing their two-day hangovers with generous helpings of Kielbasa.
Read more: Inside Platzki, the city-centre Polish restaurant with an ever-evolving menu
Sitting in the gorgeous plant-filled terrace dining room overlooking the Great Northern Warehouse, we've got the best view of the family Pride fun going on outside, with glamorous queens strutting past in full sparkles as we sip our morning coffee (or in my date's case, a mango bellini and fruit juice smoothie, simultaneously).
Not only is Platzki in a prime spot for people-watching, it's now also ideal for boozing a few bellinis and tucking into some traditional brekki dishes thanks to this latest addition.
Available from 9am-1pm every Saturday and Sunday, bookings are advised as it can get very busy.
Feature image – The Manc Eats