Manchester
Inside Platzki, the city-centre Polish restaurant with an ever-evolving menu
A fixture in the city centre since 2018, this Polish eatery is not to be overlooked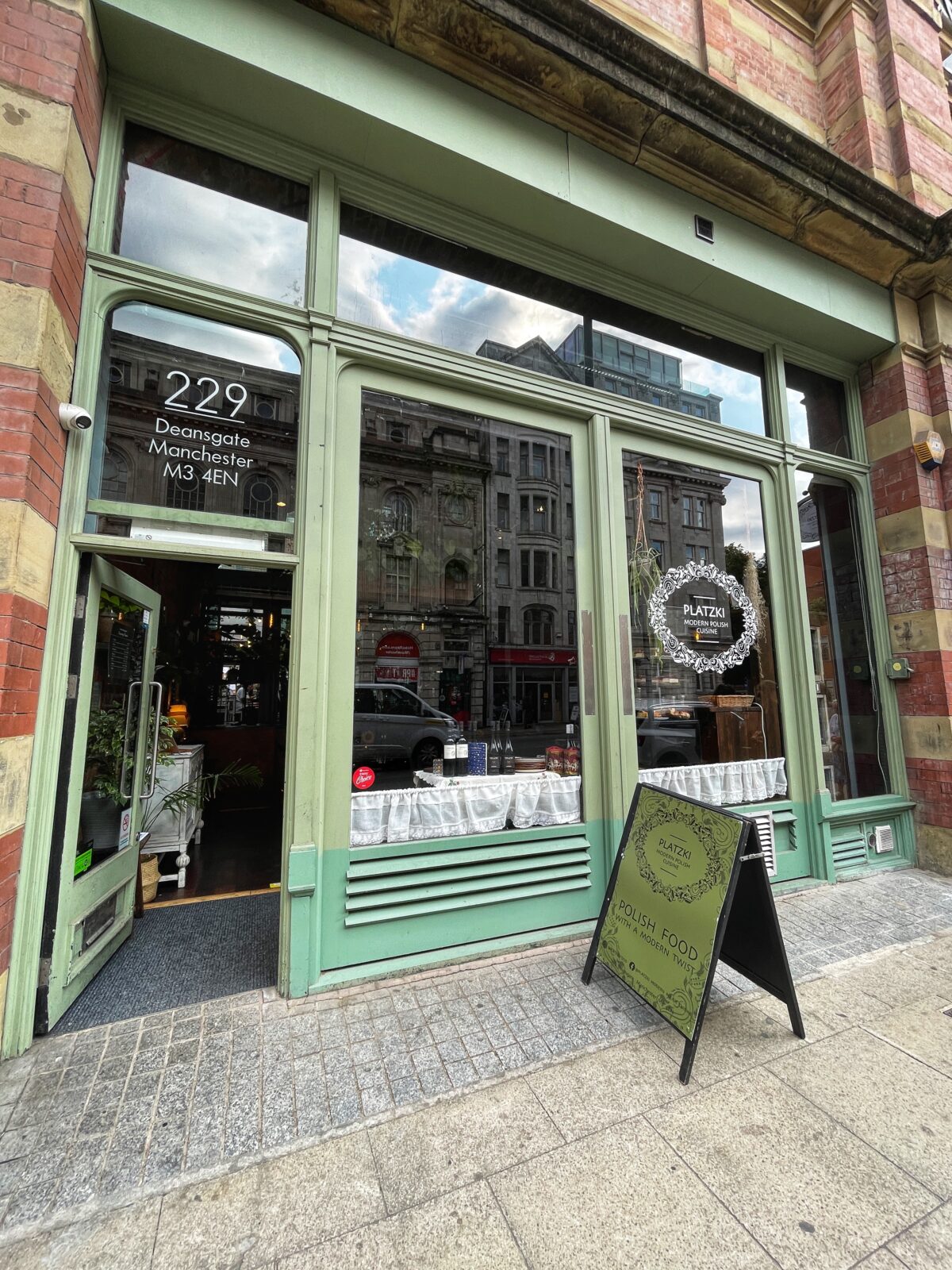 Whilst Manchester is not short of Polish shops, when it comes to restaurants, sadly, it's a bit of a different story. To that, we say thank goodness for Platzki.
A fixture in the city since 2018, this popular Deansgate spot serves an interesting list of Polish wines and vodka alongside traditional dishes like dumplings, pork neck and meatballs – all on beautiful Polish-made plates imported from abroad.
It has a gorgeous plant-filled terrace that backs onto the Great Northern Warehouse, and is packed out when we visit midweek – always a good sign.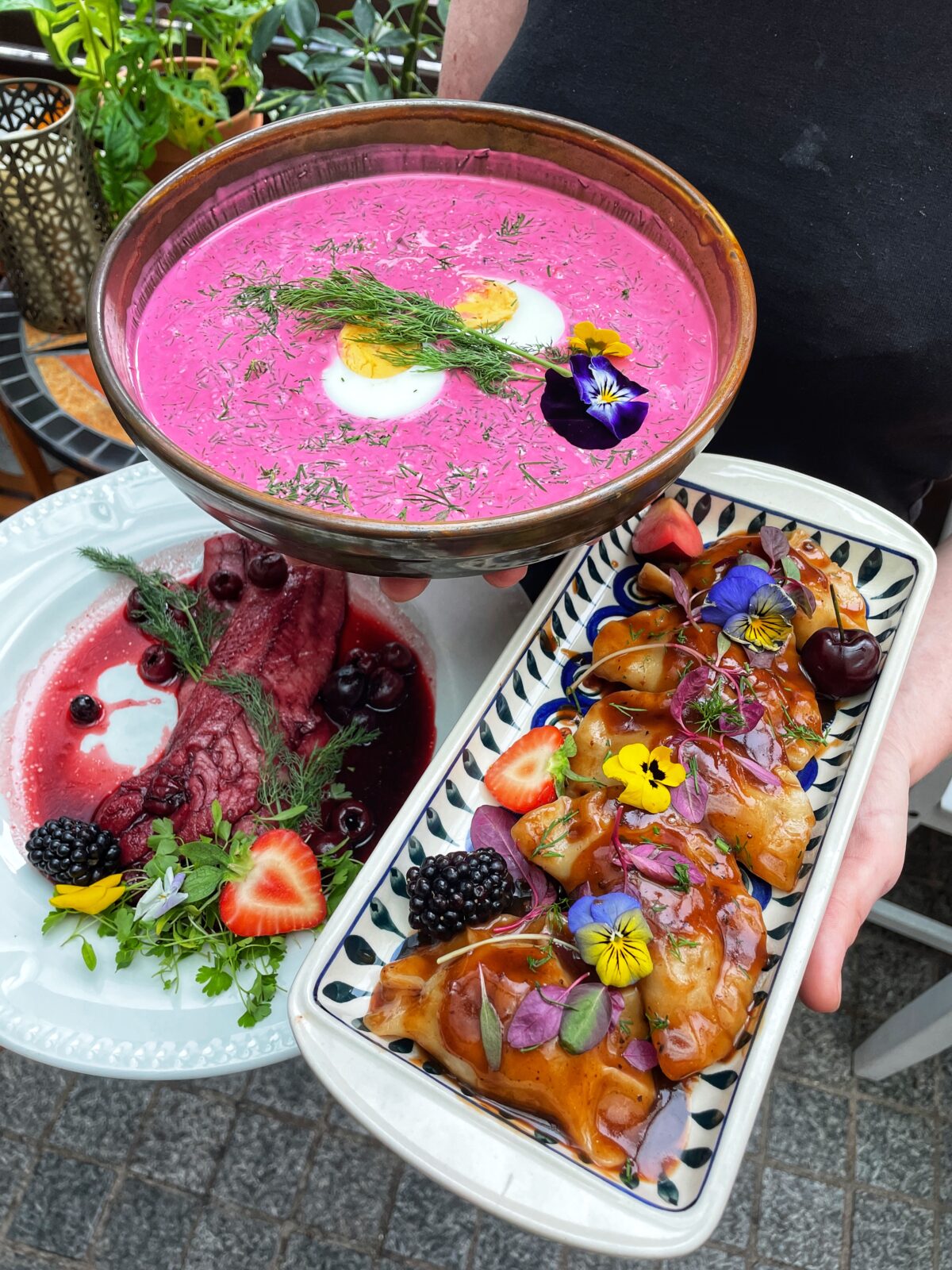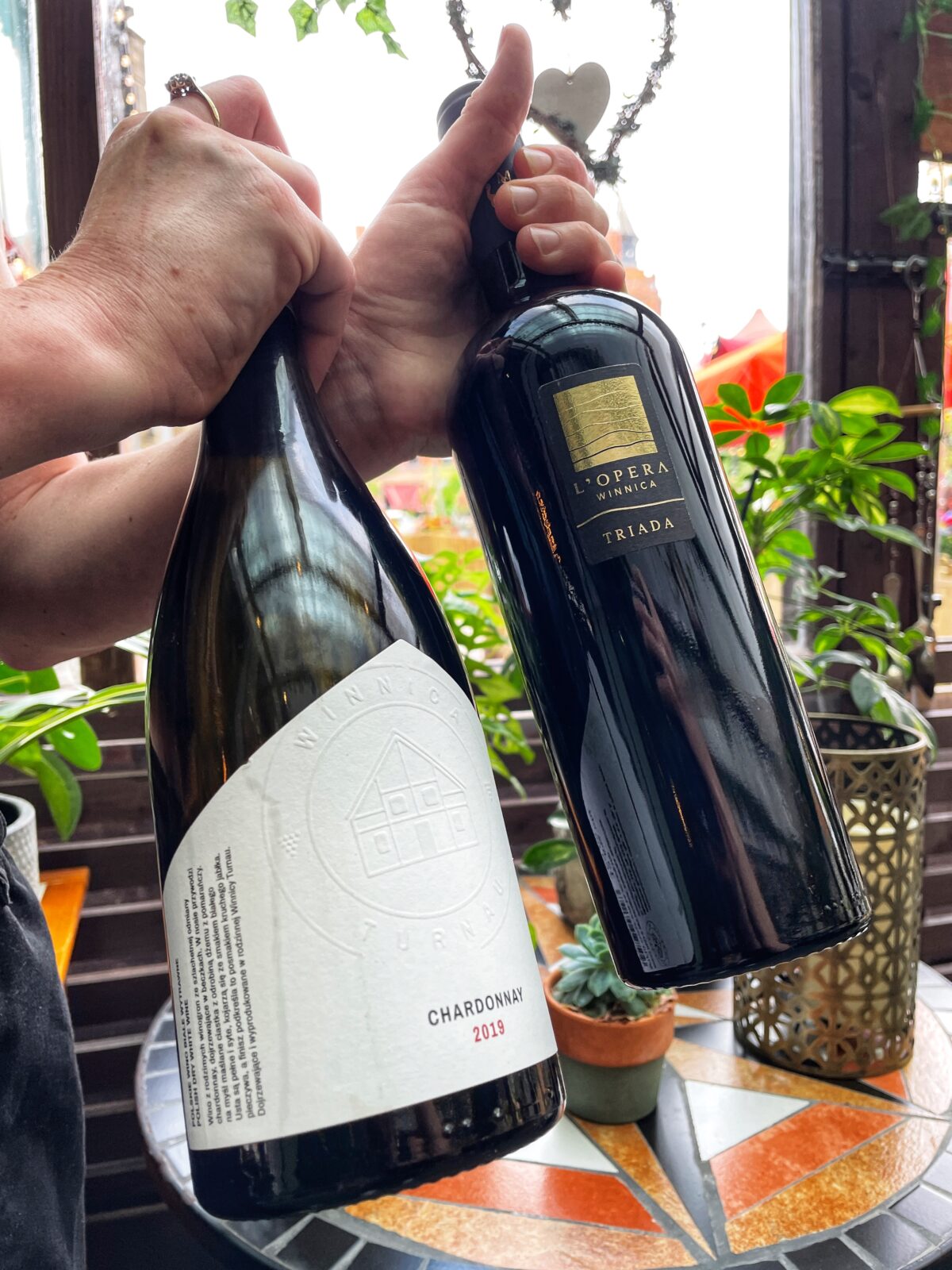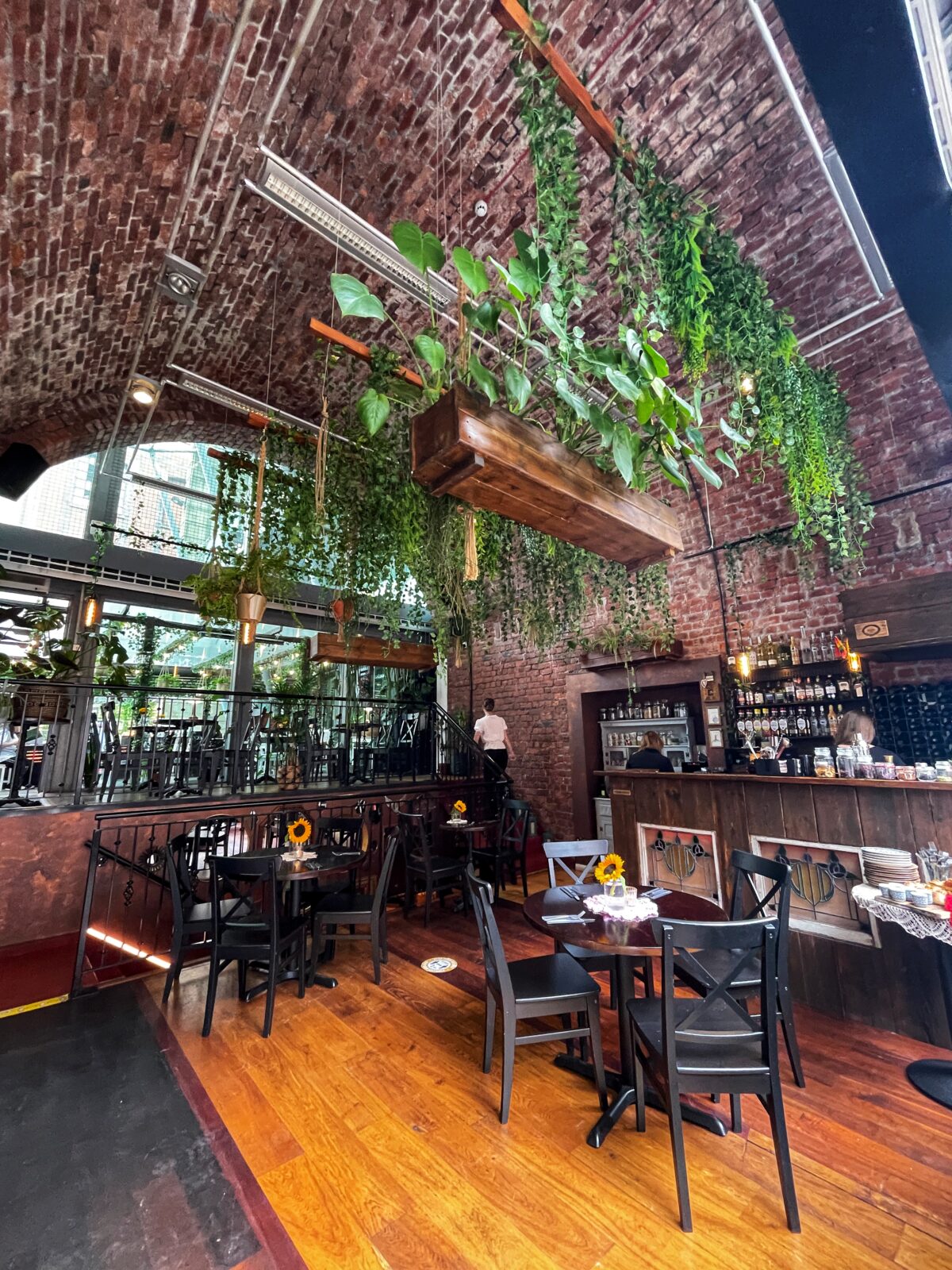 The staff happily plonk themselves down to chat with solo diners, and clearly know the menu inside-out – regardless of the fact that it is regularly changing.
Manager Ana tells us they have the best pierogies in town, and – after trying them – we're very much inclined to agree. The trick, we hear, is all in the dough, which has to be "not too thin, not too thick".
We opt for those famous pierogi, generously stuffed with confit duck and drizzled in a juniper and plum sauce, alongside a divine cold beetroot and cucumber soup with boiled eggs, cherry-laden pickled herring and beetroot carpaccio to start, with a few vodka spritzes on the side.
Read more: A natural wine truck has parked up in Manchester for the summer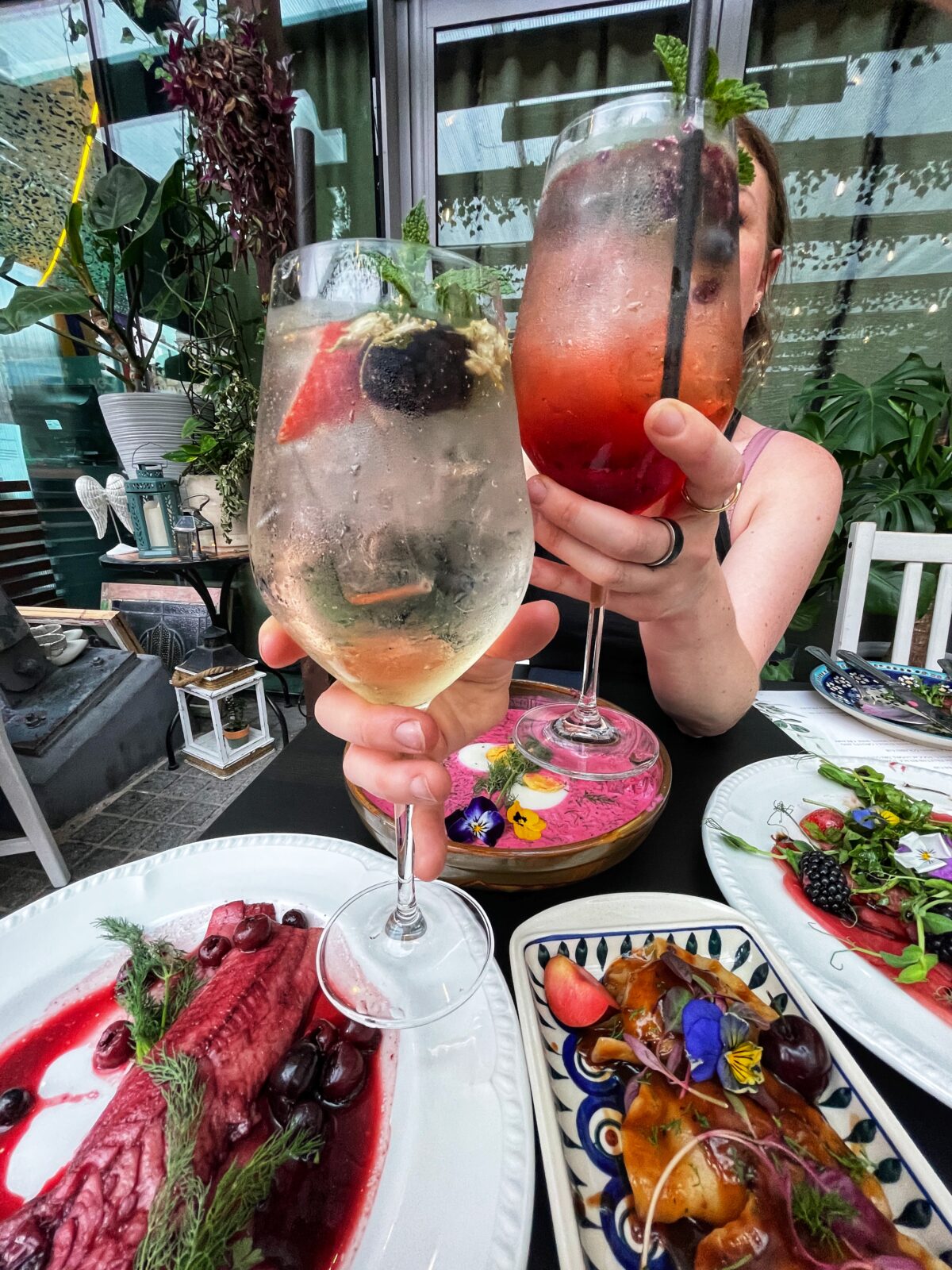 After that, we dug into succulent Karkowa (roasted pork neck that simply fell apart it was so tender) with spinach egg noodles and giant veal and chicken meatballs served with mash, chives and creamy gravy, before ending with a chocolate crumb cheesecake and layered fruit jelly sponge.
Read more: The family-run Prestwich bagel shop with queues out the door
Then we rolled ourselves home, very full and happy. A real gem in the city centre, if you're a fan of Polish cuisine then Platzki si well worht a look in. We can't recommend it highly enough.
Find Platzki on Deansgate at 229, Manchester M3 4EN.
Feature image – The Manc Eats