City Centre
Inside Manchester's tiny new hot chocolate cafe with 20 different flavours
With room for just 14 to sit down inside, it's a cosy little chocolate lover's haven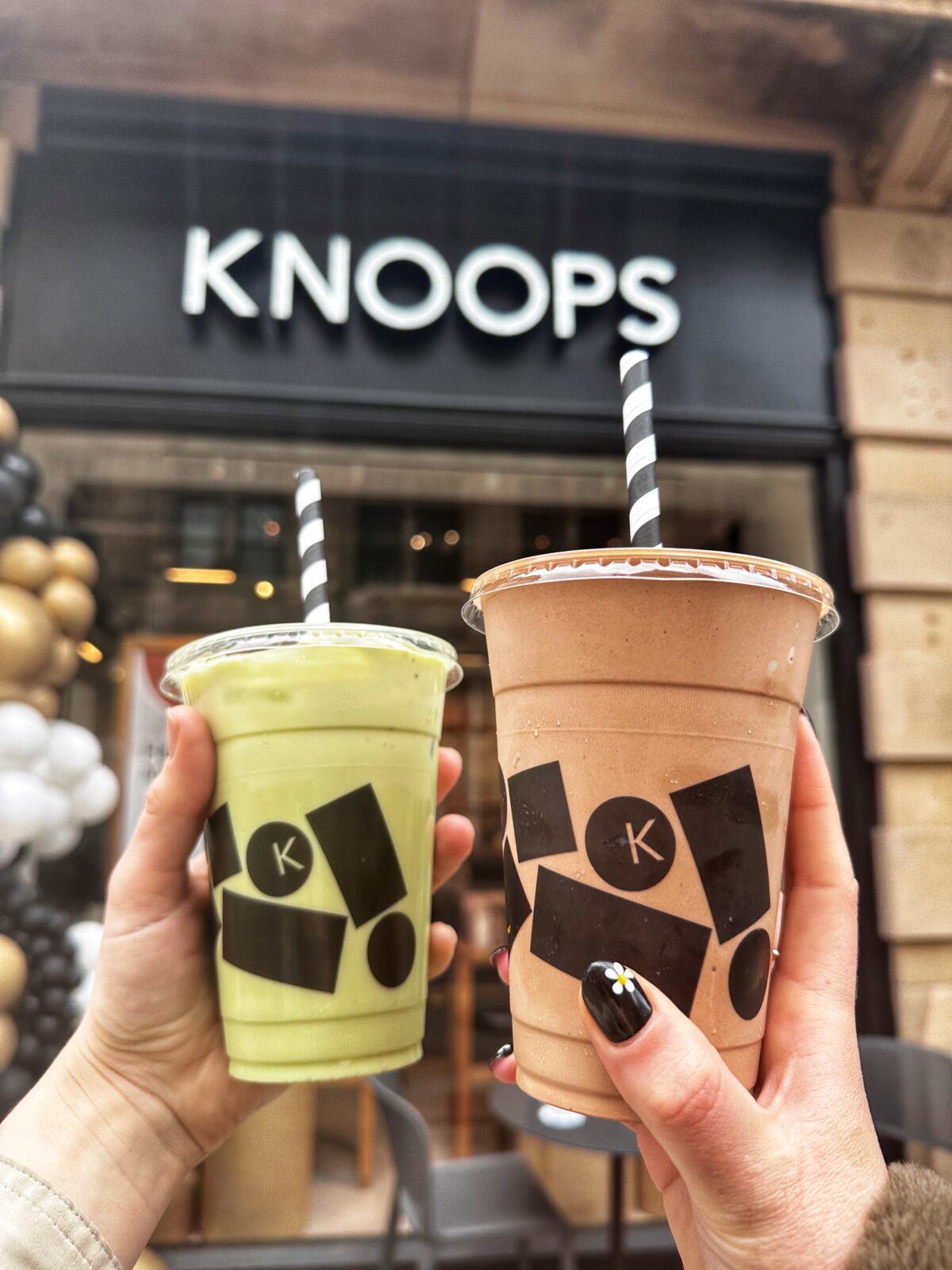 A new luxury chocolate cafe has opened in Manchester today, bringing a huge range of chocolate milkshakes, iced chocolate, hot chocolates and mochas with it.
Called Knoops, it has taken over a former dry cleaners shop on the corner of Cross Street and South King Street close to the Town Hall.
Offering twenty different styles of hot chocolate and six styles of rich and creamy chocolate milkshakes, on the menu there is a huge range of different percentage chocolates available to choose from – but seating is minimal inside.
With room for just 14 covers in total, it makes for a cosy little chocolate lover's haven: offering the ultimate drinks personalisation process with a four-step method designed to create your perfect chocolate drink.
Customers can choose their preferred hot or cold drink, followed by their chocolate percentage, then their milk, before finally enhancing their drink with tasty add-ons such as lavender, freshly grated orange zest, matcha, vanilla, and other various herbs and spices.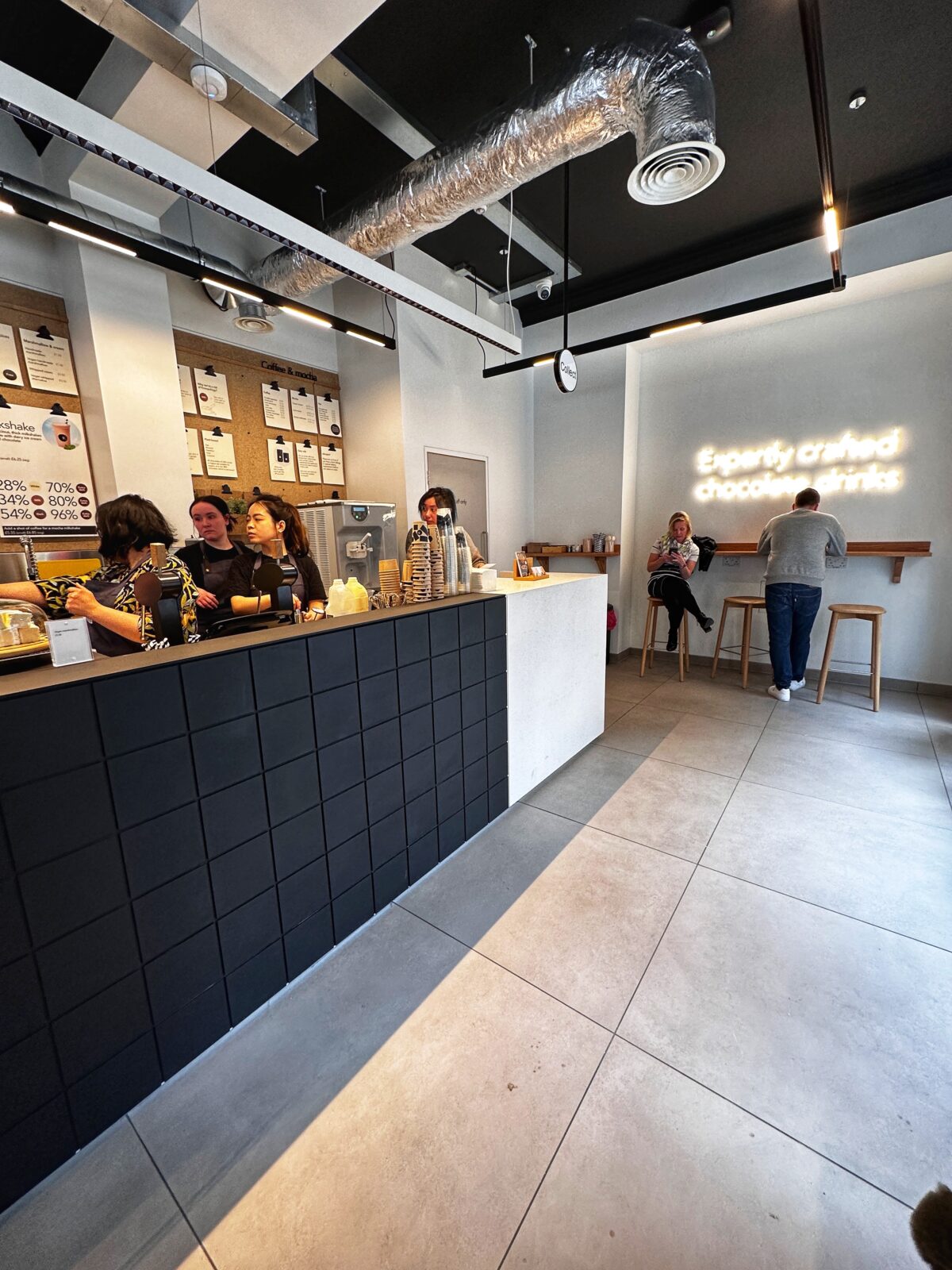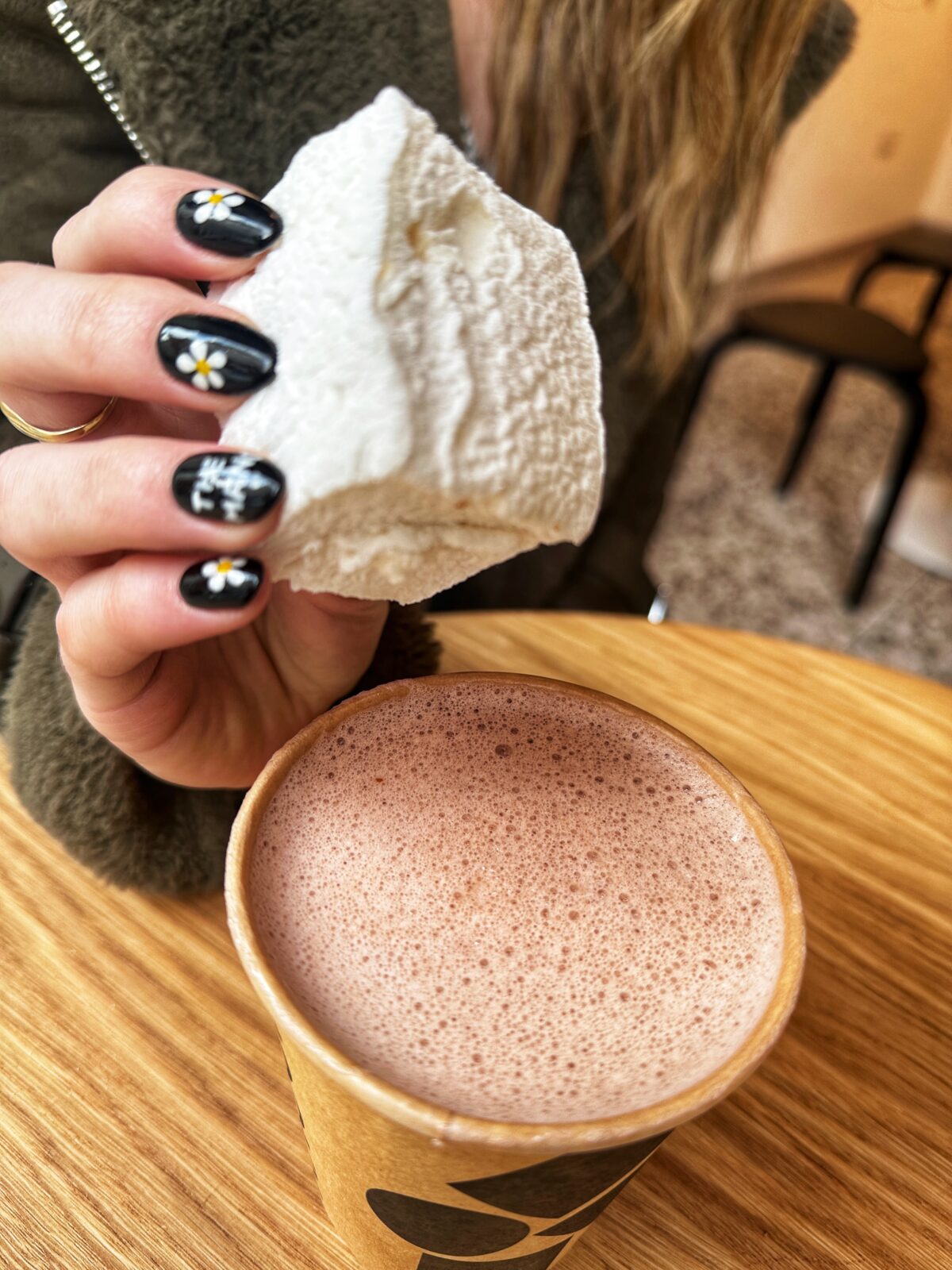 The drink is poured out as a smooth hot chocolate, over cold milk and ice for iced chocolate, and can be blended with ice cream for a delicious milkshake.
With twenty different percentages of chocolate to choose from, options will range from a 28% cocoa white chocolate to a 100% extra dark variety with a menu featuring single origin blends from Peru, Congo, Tanzania, Uganda, Ecuador, Venezuela, Columbia, The Solomon Islands and Mexico.
Any and all hot chocolates and iced chocolates using 54 percent chocolate or above can also be made vegan.
To accompany all that liquid chocolate, the new Knoops cafe also features a bakery selling locally-made fresh pastries and cakes with a counter featuring the likes of cannolis, pain au chocolat, marbled cookies, croissants and more.
Read more: A new ice cream shop is opening in the Northern Quarter's Stevenson Square
The brand is led by international chocolatier Jens Knoop, who founded his brand on the original
concept of Knoopology: the art of crafting the perfect chocolate drink.
At the heart of the brand is his own passion for chocolate. Jens has had a strong relationship with chocolate since his childhood in rural Germany.
In 2013, he decided to share his passion and opened the first Knoops store in Rye, East Sussex. Having observed that chocolate drinks were so often underloved; an afterthought on café menus or the preserve of high-end chocolatiers, he set about creating a business fully centered on drinking chocolate, both hot and cold.
He started to experiment, making the truly personalised drinks that you can enjoy in Knoops today, and he's built up an encyclopedic knowledge of the taste profiles of many different chocolates.
Read more: The stunning Manchester wine bar hidden inside a city centre apartment complex
Jens has spent the last eight years (about 10,000 hours) perfecting these drinks combining different percentage cocoas, with a range of milks and fruits, roots and spices.
He named this process "Knoopology" – and it's an ongoing journey, with new flavour combinations still being discovered.
The shop is Knoops' very first in the north of England, and marks the tenth opening for the fast-growing artisan cafe chain which already has other locations in London, Rye, Brighton, Oxford and Cambridge.
Featured image – The Manc Eats