City Centre
Restaurant manager surprises homeless outreach group with huge stack of free pizzas
Don't Walk Past are out five nights a week helping homeless people in Manchester, but this kind gesture from a stranger really touched the volunteers' hearts,
A local homeless outreach group was surprised with a generous donation on Tuesday when a local restaurant manager handed them a huge stack of free pizzas.
The team was out on the streets of Manchester city centre doing their outreach work with the homeless community when Oxford Road's Pizza Express manager Jamie clocked them through the restaurant's windows.
After taking the time to come over and speak to the Don't Walk Past team and find out a little bit about what they do to help people in need, he then went back to the restaurant – only to emerge once again with a stack of fifteen freshly-baked pizzas for them to hand out on the streets.
The incredibly kind gesture from a stranger made an impression on the group's volunteers, who praised Jamie's 'kindness and generosity' and added that it was 'very much appreciated.'
The group revealed that Jamie also offered to do the same every week from now on.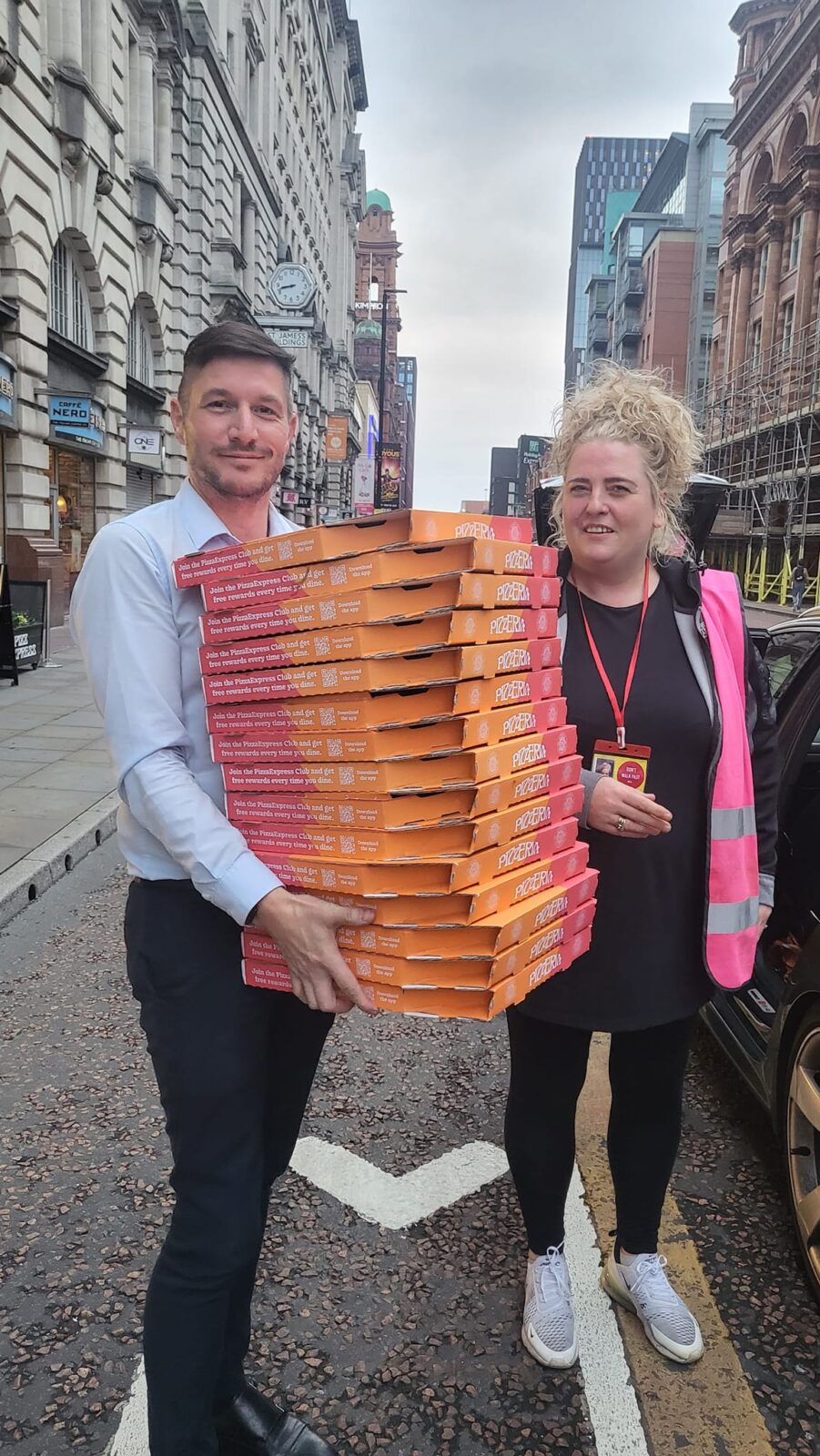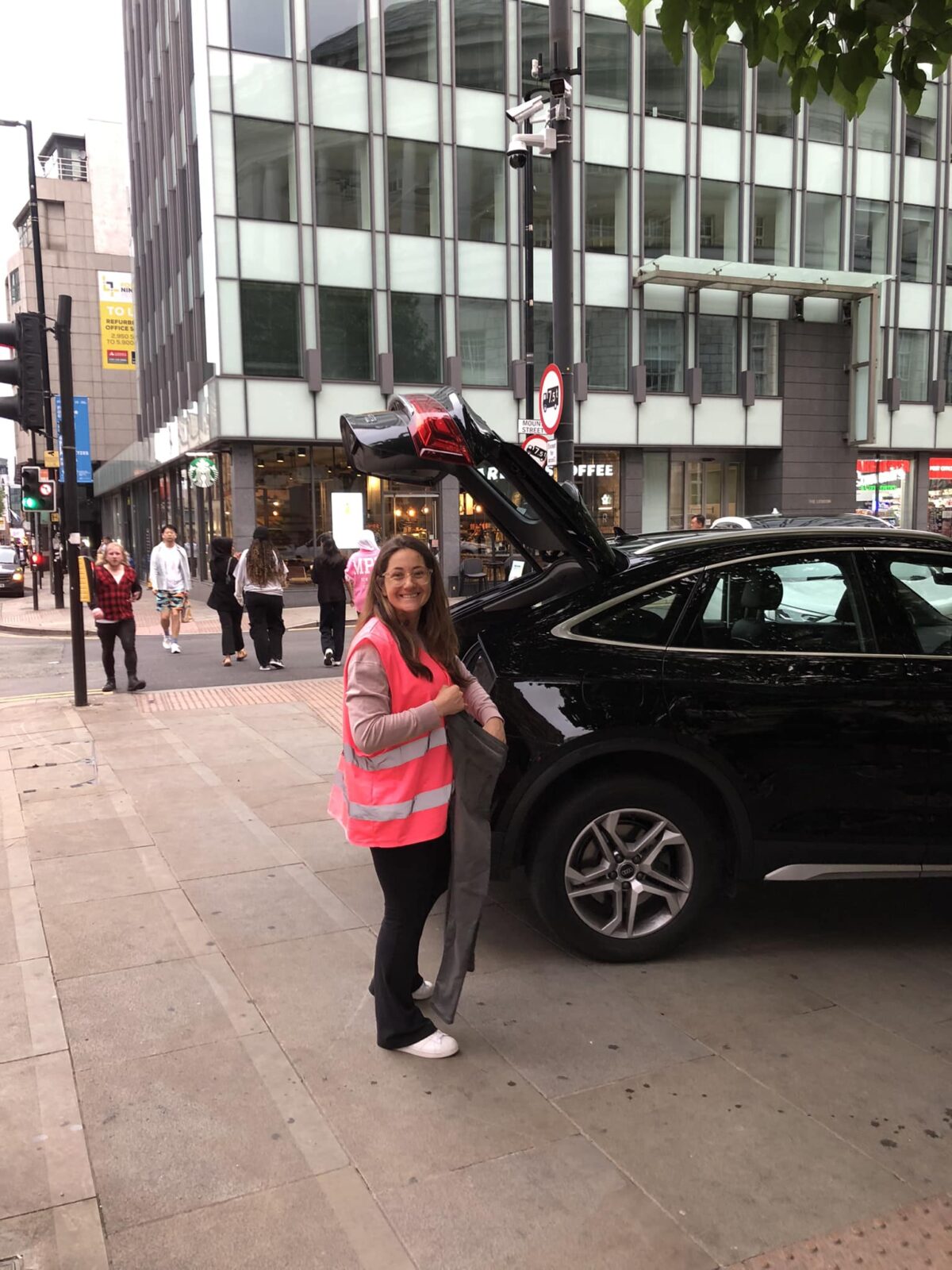 Volunteer Kelly Butler later took to Facebook to praise his kind actions, writing: "Thank you so much to this lovely gent at Pizza Express on Oxford Road who so kindly made up these pizzas for us last night to be handed out, your kindness and generosity was very much appreciated."
The charitable group, headed up by organiser Ronny English, is entirely self-funded and can regularly be seen parked up on the streets of Manchester and Salford helping the homeless in any way they can.
Read more: I tried the giant £20 Manchester 'mystery' sandwich weighing over 1kg
Relying entirely on donations and the kindness of strangers, the team of volunteers is out every night from Monday to Friday in their pink hi-vis handing out food, warm clothes, toiletries and other necessities to people who find themselves hard up and with nowhere to go.
The group also has an Amazon Wish List where those who want to support it can purchase items for local homeless people in need, such as hand and foot warmers, tubs of hot chocolate, beanies, underwear, antibacterial wipes, sleeping bags, instant coffee and more.
Speaking to The Manc on the work that Don't Walk Past do, Ronny English said: "Since the cost of living hit everyone our outreach nights are all about food n drink.
"Our scenario is we have two ladies per night cooking 50 hot dinners plus we have end of day donations from KFC & GREGGs. And still people are coming to us and being sent away hungry, there's not enough food it's terrible."
Read more: Manchester bar launches £2.99 cost of living menu to 'put two fingers up'
Featured image – Don't Walk Past Facebook