Eats
A culinary celebration of the season at Northcote
A spectacular stay that combines gastronomic excellence, good old Northern hospitality and luxury accommodation.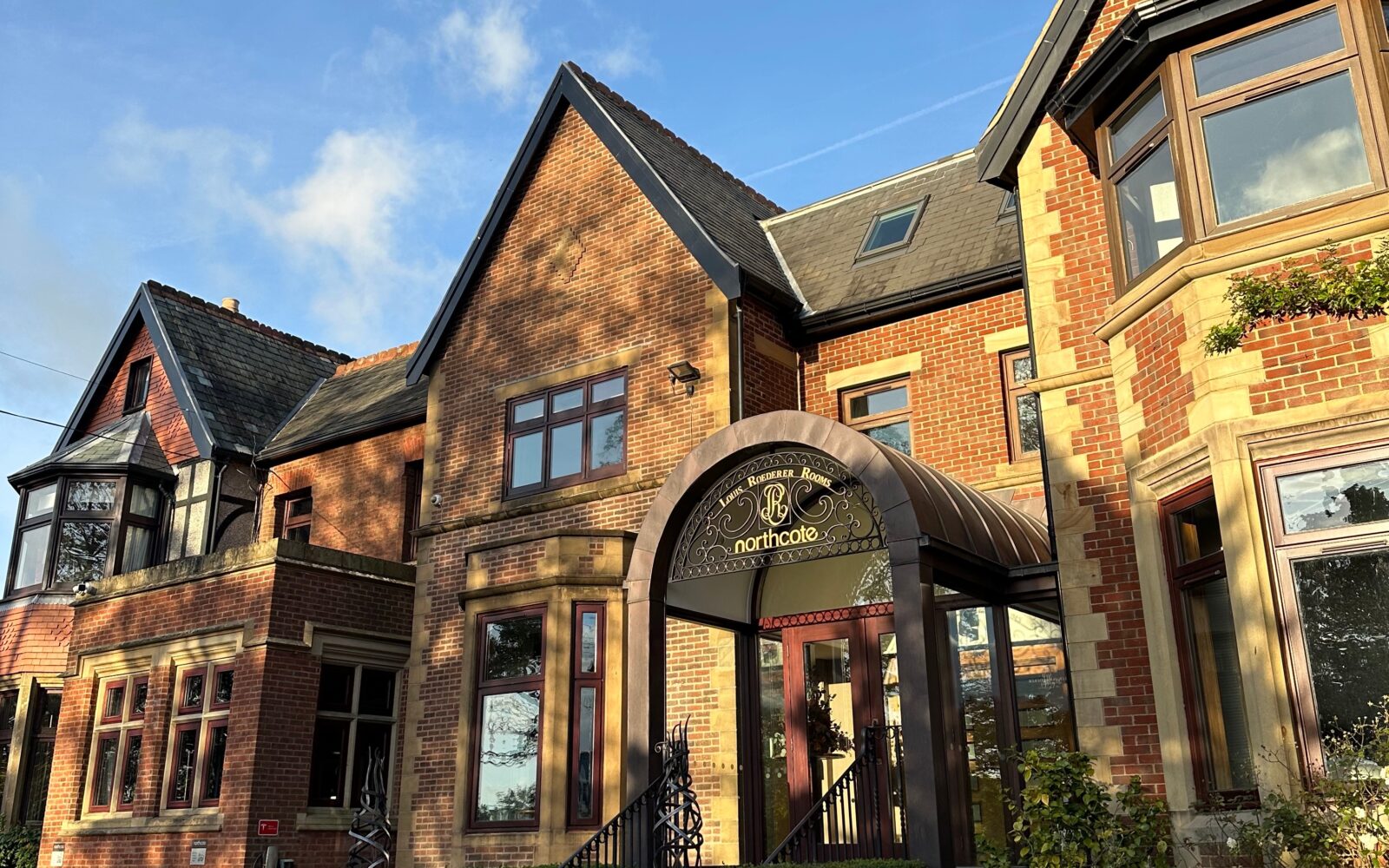 Set amid the tranquil rolling pasture of Lancashire's Ribble Valley is Northcote, a luxury hotel and Michelin-star restaurant run with esteemed chef Lisa Goodwin-Allen at the helm.
Just under an hour's drive away from Manchester, this is the perfect weekend retreat to the countryside for those looking to escape the hustle and bustle of the city centre.
We headed to Northcote for an overnight stay as well as to sample their Five Course Seasonal Gourmet Menu, which was a real feast for all the senses.
Hopping off the train at Langho station after just an hour's journey through the scenic Ribble Valley, we embarked on the short walk to the hotel with a mini suitcase in hand, a vision which must've looked like a scene from The Holiday to any passers-by.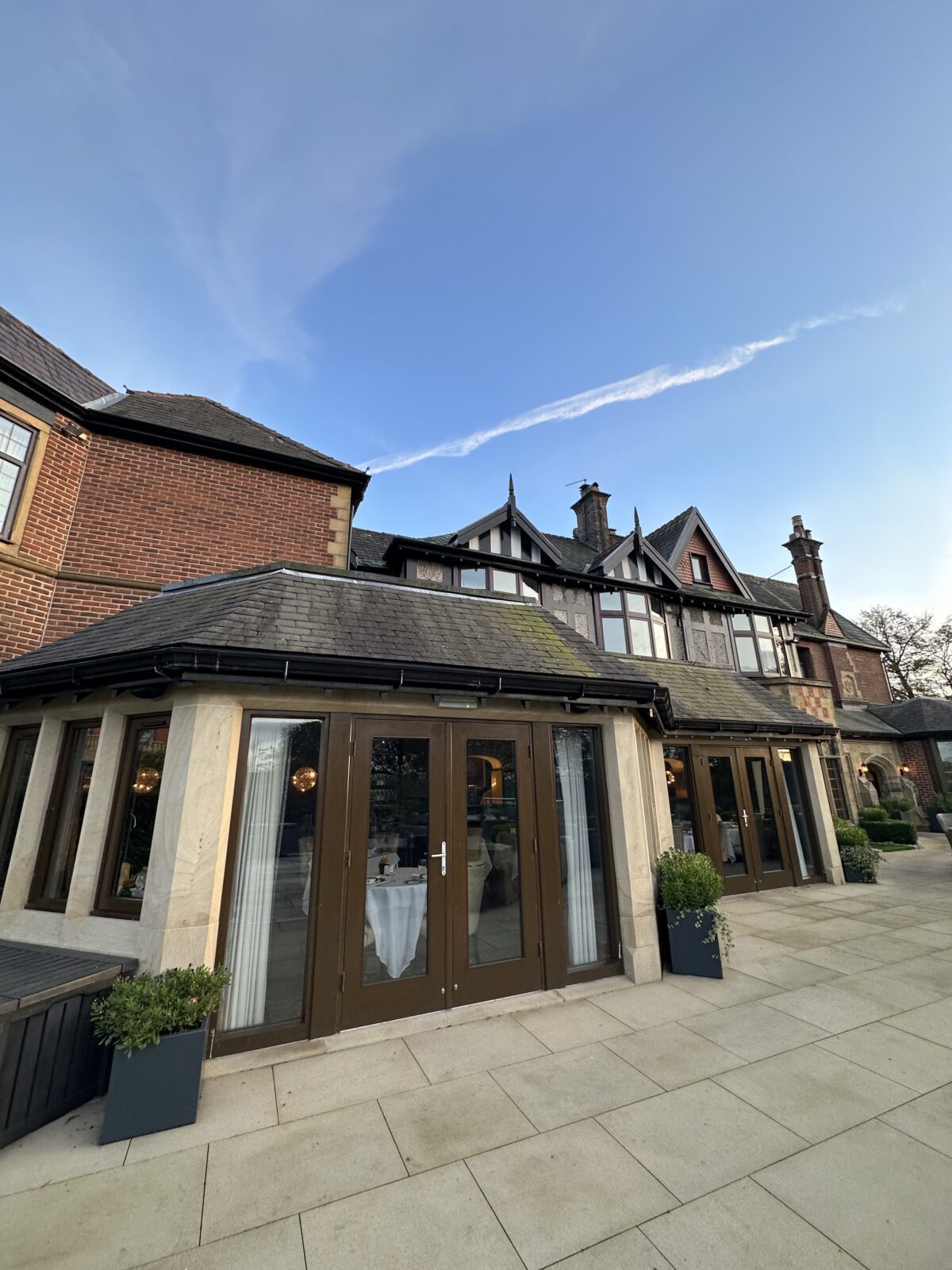 The beautiful 19th-century manor boasts 26 rooms each with an individual style, guests can stay in the Manor House rooms or the Garden Lodge rooms.
The Garden Lodge is situated just across from the Manor House within the beautiful Northcote gardens, which is where we were swiftly led to.
From the views of the kitchen gardens to a 'Gastronomic Welcome' waiting for us on the television screen, this immediately felt like a foodie retreat and we couldn't wait to taste what was in store.
After taking in the views on our balcony, we headed to the cocktail lounge to enjoy a little aperitif before our dinner.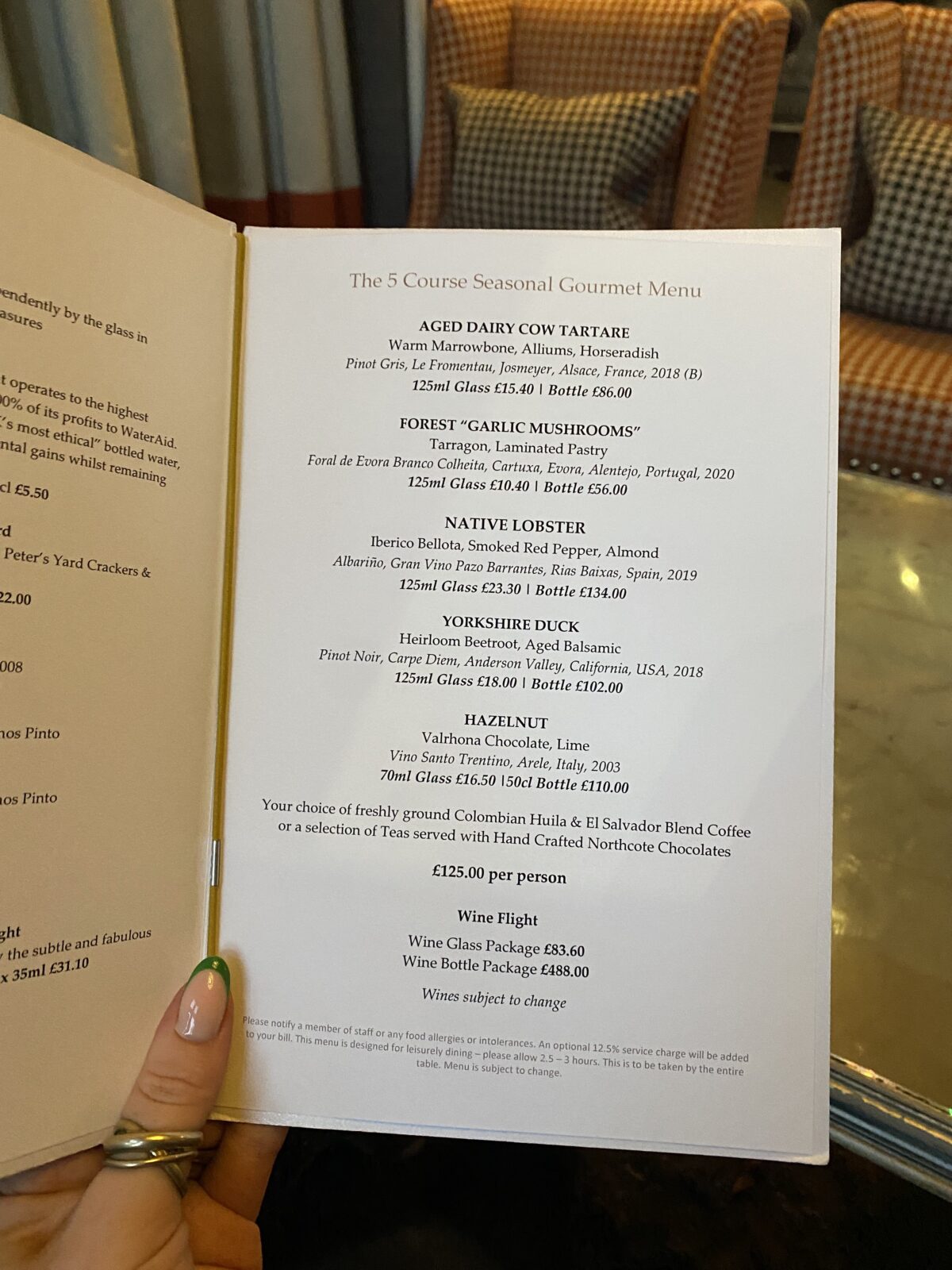 I opted for the 'Obsession Martini' whilst my guest chose the 'Passionfruit Spicy Margarita', a tipple which the bartender explained was one of their best sellers and one which they make by infusing tequila with fresh chilli.
Here we received a copy of the menu and our lovely server discussed our carefully paired wine choices for the evening.
Lisa Goodwin-Allen joined Northcote when she was just 20, becoming Chef de Partie within a year, and junior Sous Chef the following year. She has been Executive Chef since 2017 and has helped to maintain the restaurant's Michelin star, which it has held for more than 20 years in total.
New for October, Lisa's gourmet menu taps into the season's most celebrated ingredients whilst utilising her signature artistic flair. The fine dining menus also come with a recommended pairing of award-winning wines, and the professional, warm Northern hospitality Northcote is known for.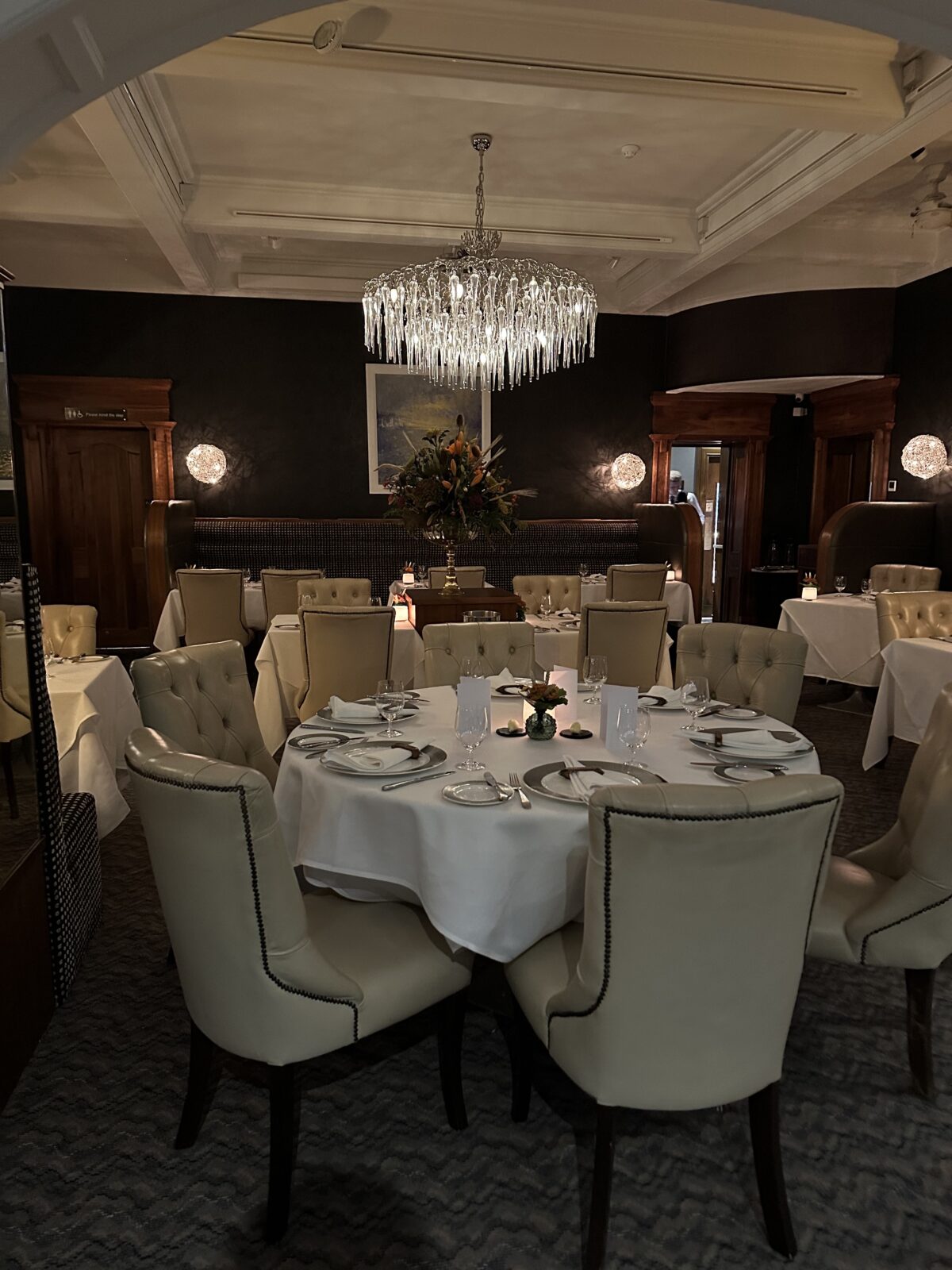 After being led to our table we were greeted with a selection of 'snacks', small bitesize morsels of deliciousness to awaken our tastebuds.
Our sommelier, Magdalene, then presented our first wine to us: a Pinot Gris from France which she explained was meant to offset the flavours of our first dish, an Aged Dairy Cow Tartare with warm marrowbone.
A picture-perfect circular ring of beef tartare topped with a clear layer of pickled jelly; a beautifully balanced dish that truly set the precedent for what was to be a superb meal.
Everything from the Native Lobster with Iberico Bellota to the Yorkshire Duck topped with Aged Balsamic was simply outstanding, and each dish paired expertly with the beautiful wines it was served with.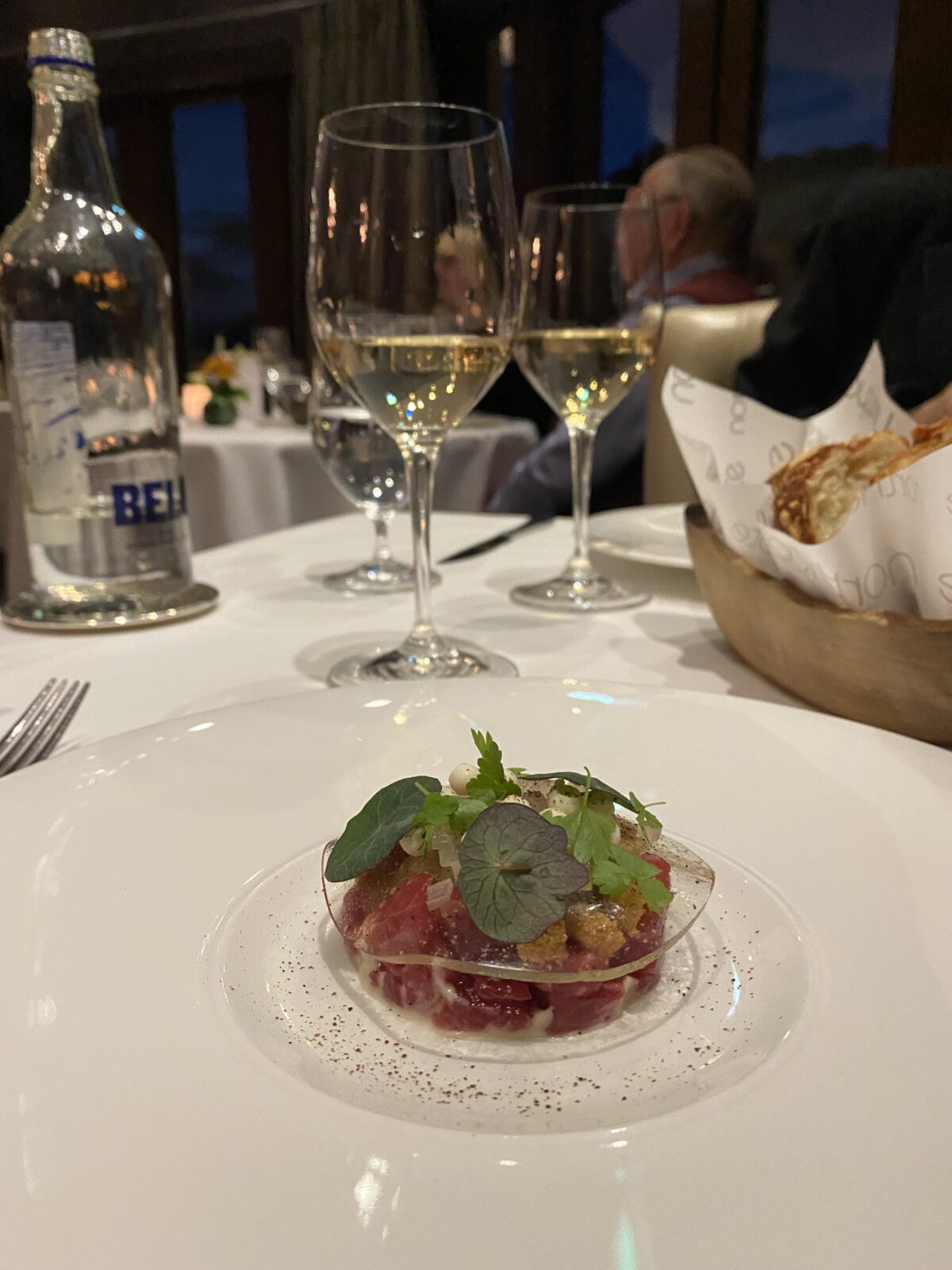 Our sommelier also explained to us why each piece of glassware was chosen to fit the wine and how some wines were served in a larger glass to act as a small decanter to allow the wine to breathe.
The Forest Garlic Mushrooms was also a highlight for both myself and my guest who enjoyed the vegetarian menu, a dish which stood out as a celebration of all the wonderfully rich and nutty flavours of the humble mushroom.
Forest mushrooms were placed elegantly on a mushroom-infused jelly before our waiter poured over a delicate mushroom sauce, all of which was to be mopped up with a tiny croissant served on the side.
The attentive service struck just the right balance between friendly and informative but not overbearing, and the brief introduction to each dish added a touch of theatre which really made the whole experience.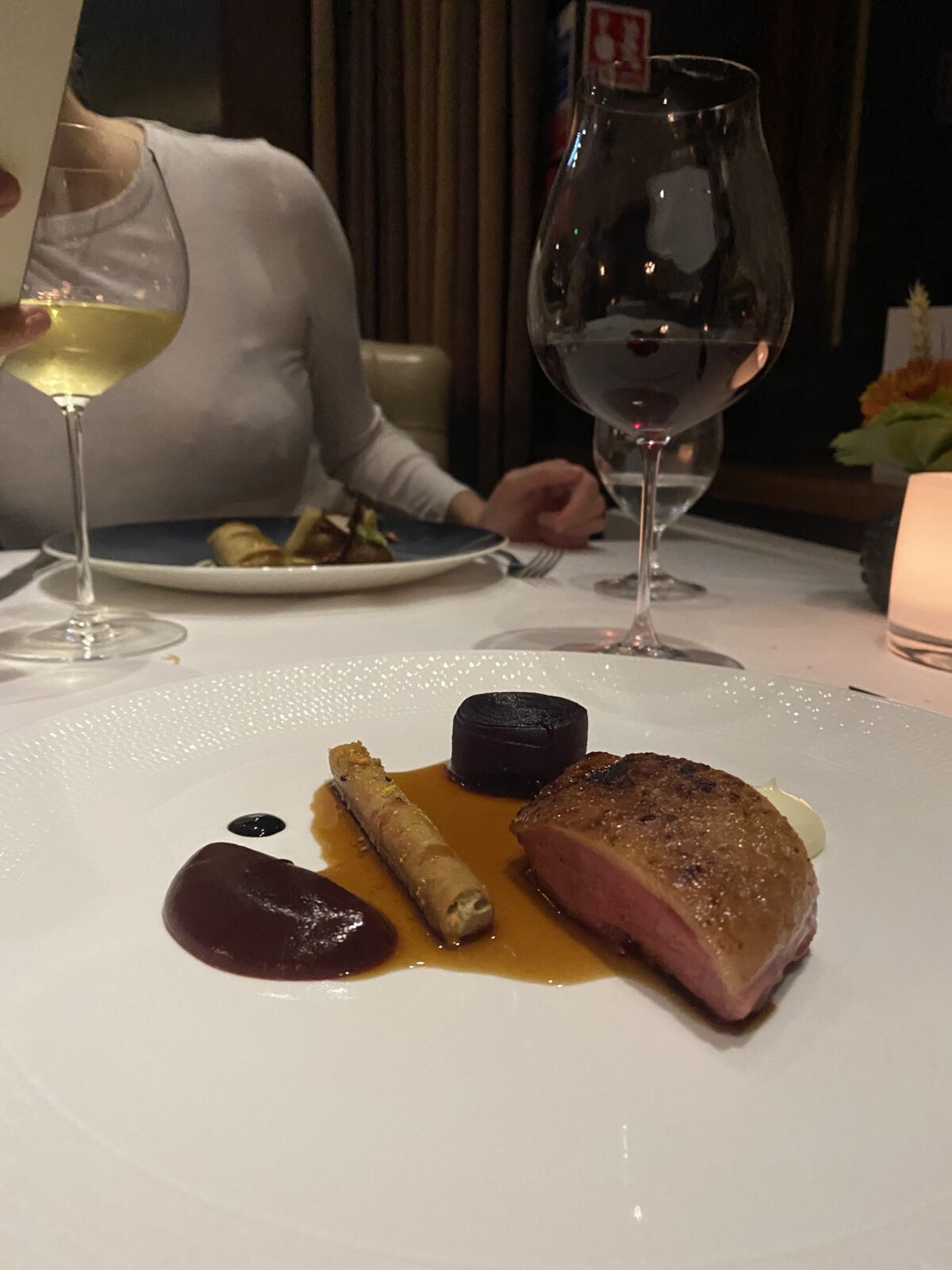 We were lucky enough to be shown around the impressive kitchens, where we also had a peek at their 'Chef's Table', a purpose-built space where diners indulge in the food as they sit in close proximity to the talented chefs and witness the fruits of their labour come to life.
The menu concludes with freshly ground coffee or a selection of teas served with handmade Northcote chocolates — a perfect end to a fantastic experience.
Priced at £125 per person for the Autumn Gourmet Menu, plus an extra £83.60 for the Wine Glass Package, this is a real celebration of culinary excellence where food enthusiasts can enjoy a true taste of the very best of the season.
If you're a lover of fine food and good wine, this is the place for you. A spectacular stay that combines gastronomic excellence, good old Northern hospitality and luxury accommodation in an area of outstanding natural beauty. To find out more and to book your stay, visit the Northcote website.
Read more:
For all the latest news, events and goings on in Greater Manchester, subscribe to The Manc newsletter HERE.
Featured Images — The Manc