Eats
Victoria Tap – Manchester's newest train station pub and beer garden opens at last
She's beautiful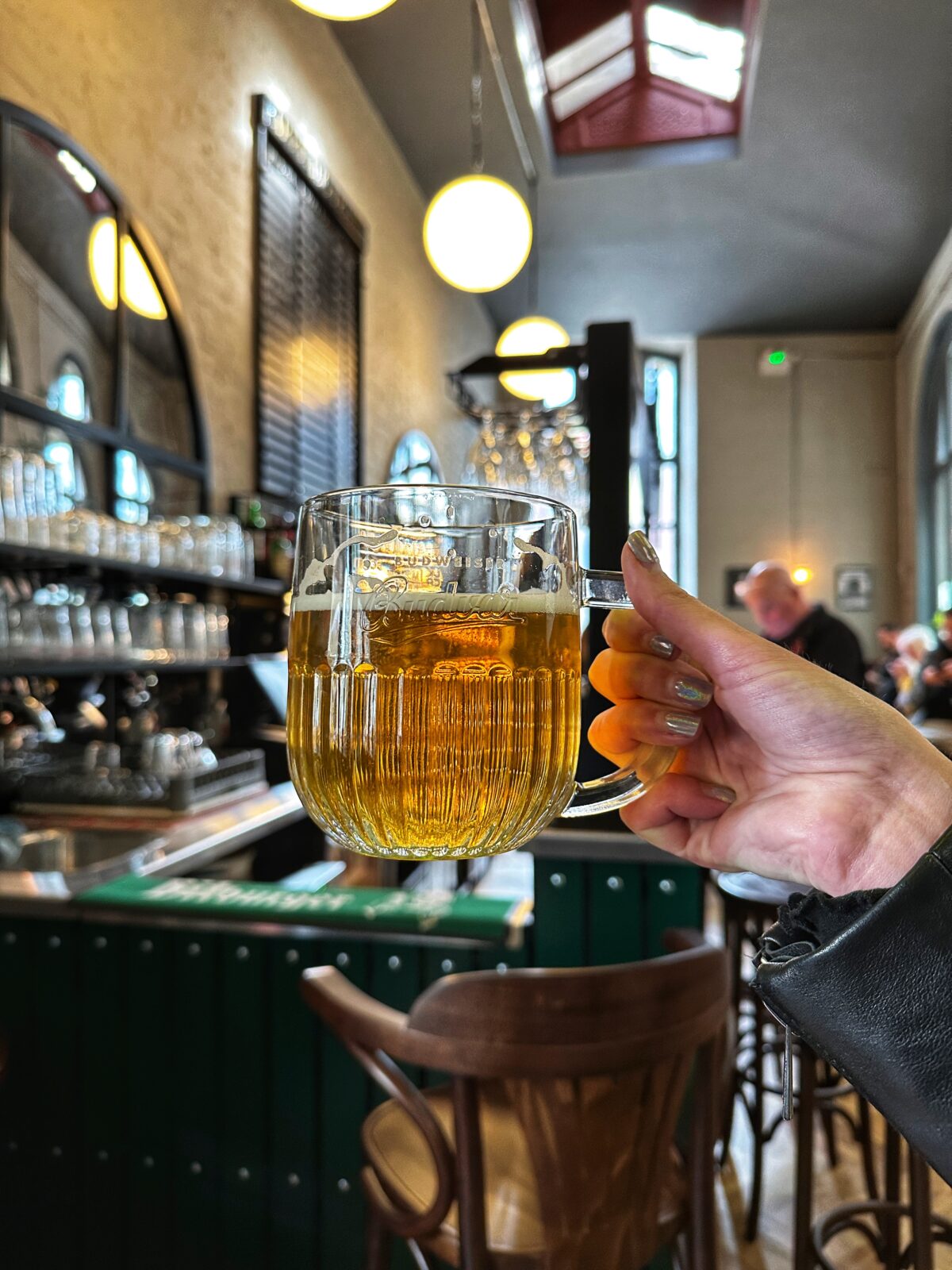 Train commuters having their days completely ruined by cancellations, delays and strikes – there is a teeny tiny glimmer of light now open at Victoria Station, and it serves pints.
The Victoria Tap is a new beer bar that's completely transformed a corner of the station that was previously home to a bin store.
The new craft beer bar has also built a small beer garden on its far side, where trams slide past within inches of the boundary wall.
On the wall inside is a departures board that advises how many pints you can fit in before your train leaves.
And those pints start from just £4.10 each – practically unheard of in Manchester these days.
Northern breweries on the taps at Victoria Tap include Brew York, Blackjack and Runaway, plus a good selection of European beers from the likes of kostritzer, Bitburger and Schremser.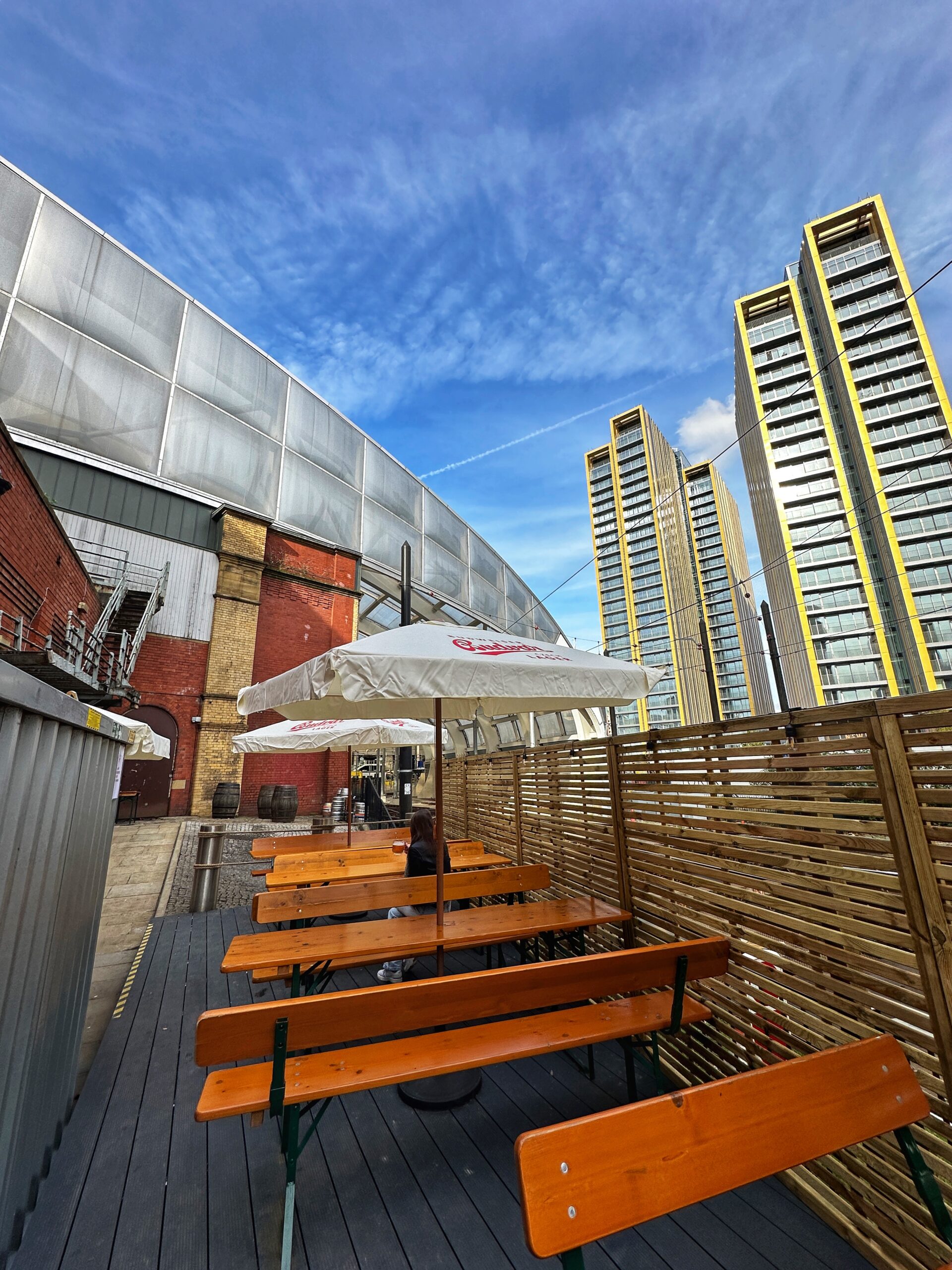 Inside the space itself there are huge arched windows looking out onto Victoria Station's concourse, with matching arched mirrors opposite them.
There's traditional parquet floors underfoot and a dark green bar running almost the whole length of the micropub.
The Victoria Tap be a familiar presence for those of us who commute from Piccadilly, where Piccadilly Tap has been providing pre- and post-train pints for years.
It's has been a long time coming (much like the 09.35 Northern service to Leeds), having first been announced in 2019.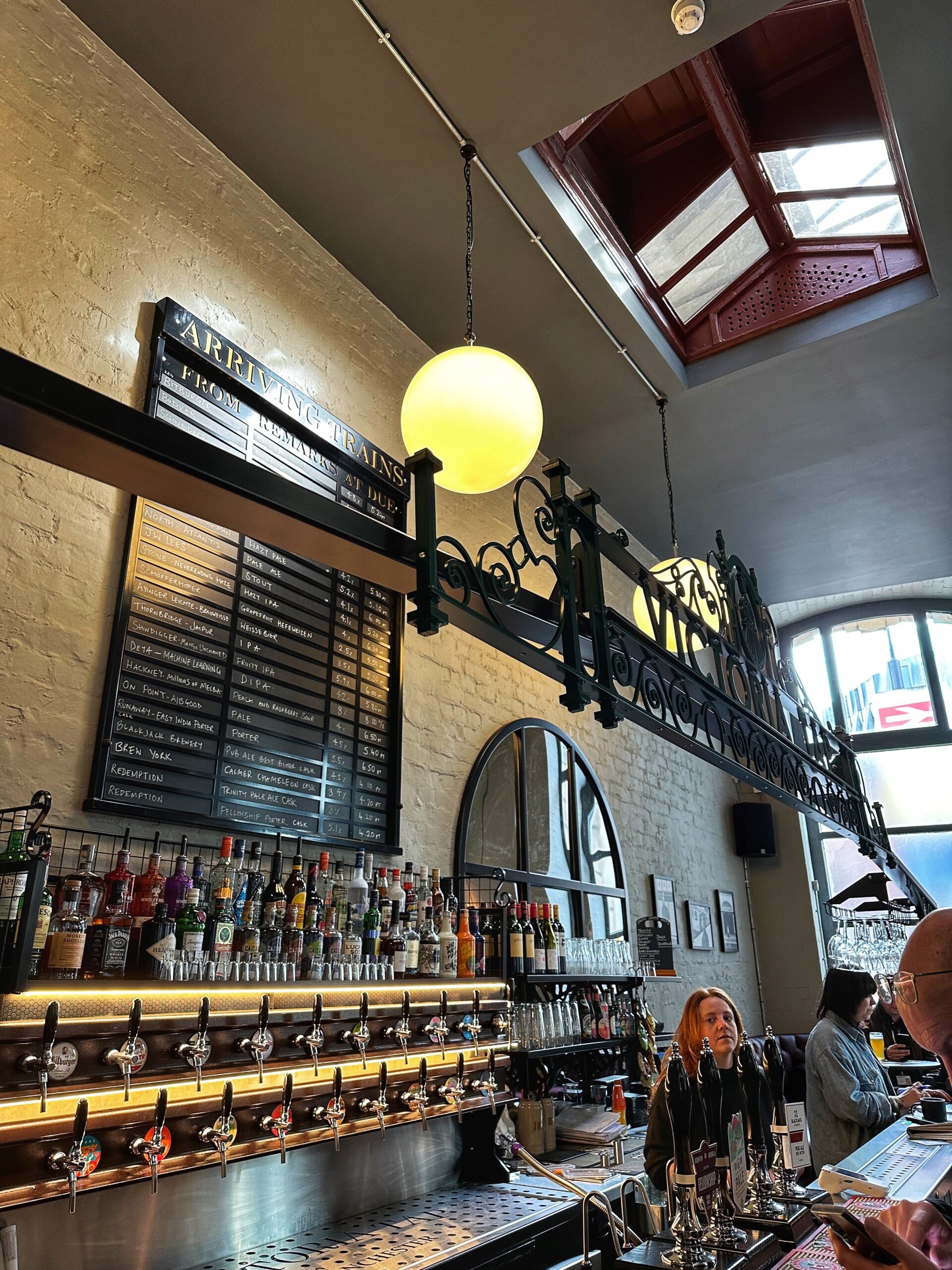 It officially opened its doors at last on Friday and has already been busy all weekend with excited punters.
The owners of the pub have said they want to provide something different to the average train station pub, with cheaper drinks than your average and a huge range of drinks to have in or take away.
The Victoria Tap is open now at Manchester Victoria station.
Read more
Featured image: The Manc Group