Eats
A Neapolitan street food stall has opened inside Manchester's Arndale Market
M'ama Italiano is serving up Napoli favourite cuoppo alongside rum babas, tiramisu and authentic pastas.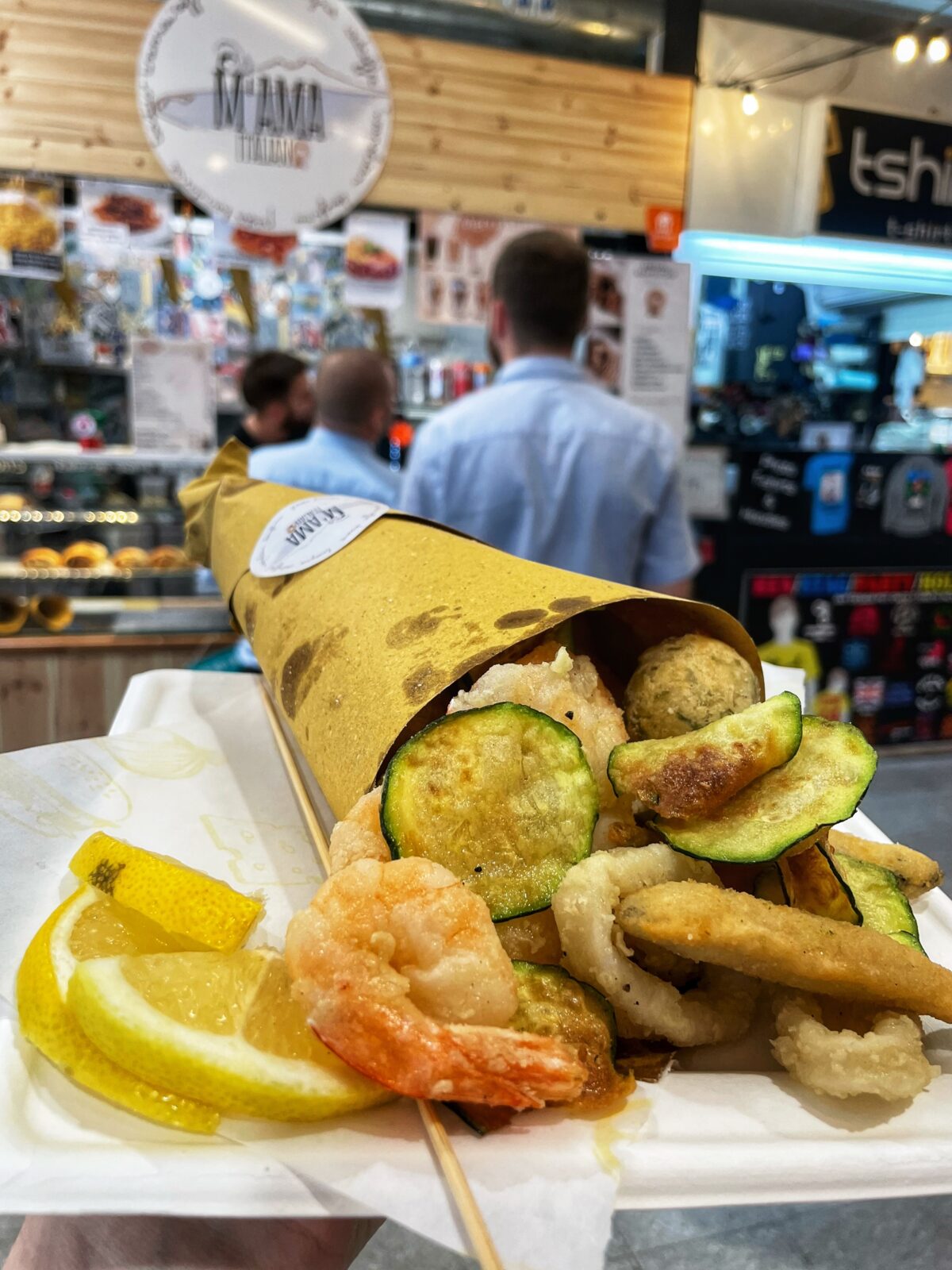 A new street food stall has recently opened inside Manchester's Arndale Market, bringing an authentic taste of Napoli to the city centre.
Called M'ama Italiano, it's a relative newcomer to the Arndale street food market having first opened its doors here four months ago.
Serving up their signature 'cuoppo' – cones filled with the likes of freshly-fried dough balls, potato and courgette crisps, calamari, prawns, whitebait, cod and more – it's well worth checking out if you fancy switching up your lunchtime staple.
The Napoli street food favourite comes in seven different styles, with other filling choices like fried mozzarella, pasta, aubergine parmigiana, croquettes, and fried chicken.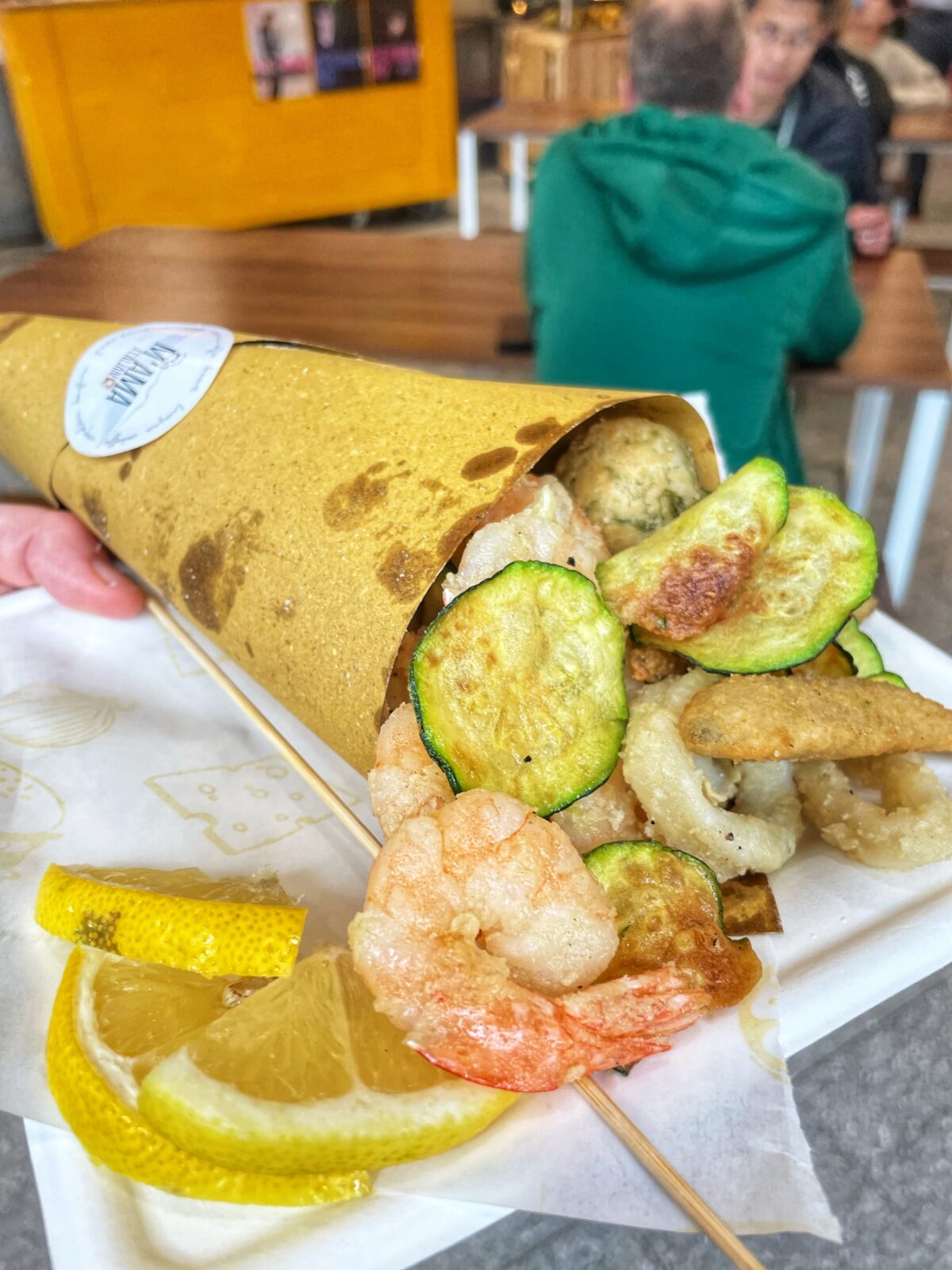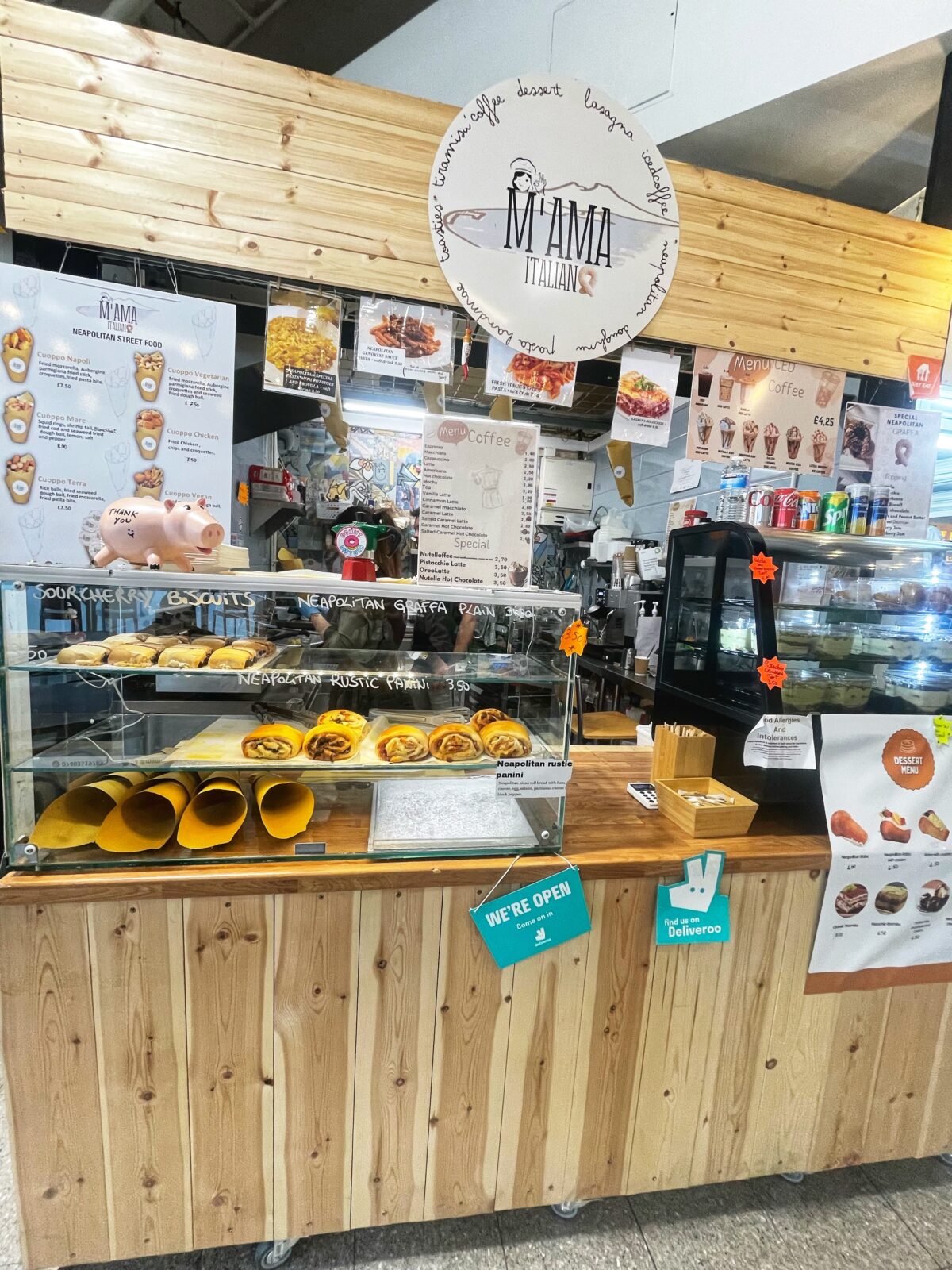 That's not all they do here, though, with drinks like pistachio lattes and the 'Nutellocoffee' – which can be made either hot or cold, with a shot of Nutella, espresso, and cream on top.
You'll also find an array of homemade biscuits, rustic Neapolitan paninis made using pizza dough, and a stunning-looking dessert menu with various babas and tiramisus.
Choices include the classic Neapolitan Baba – a small, rich sponge cake that is typically soaked in rum-flavoured syrup – either on its own or hollowed out and filled with cream, custard, or Nutella from £4.50.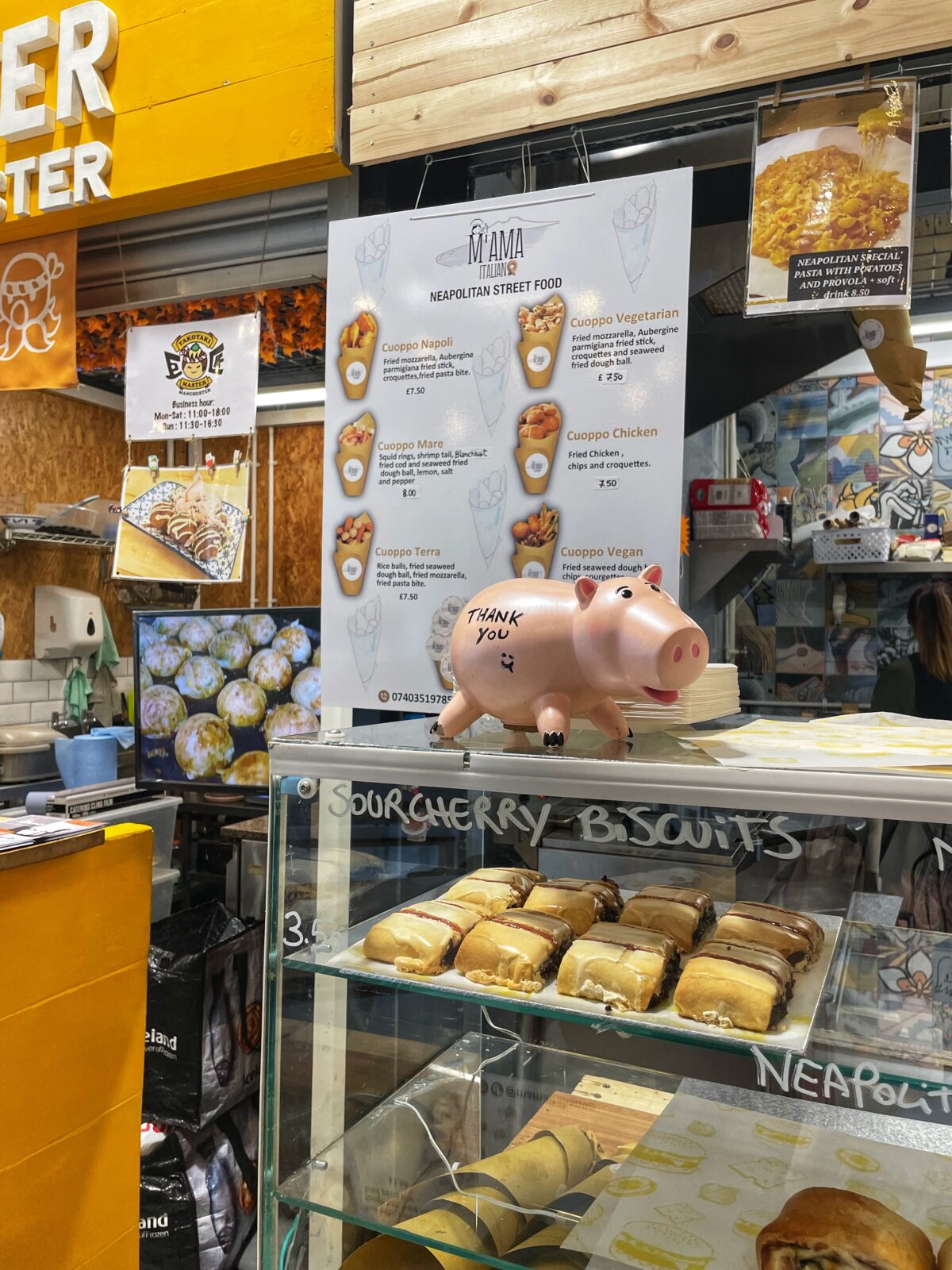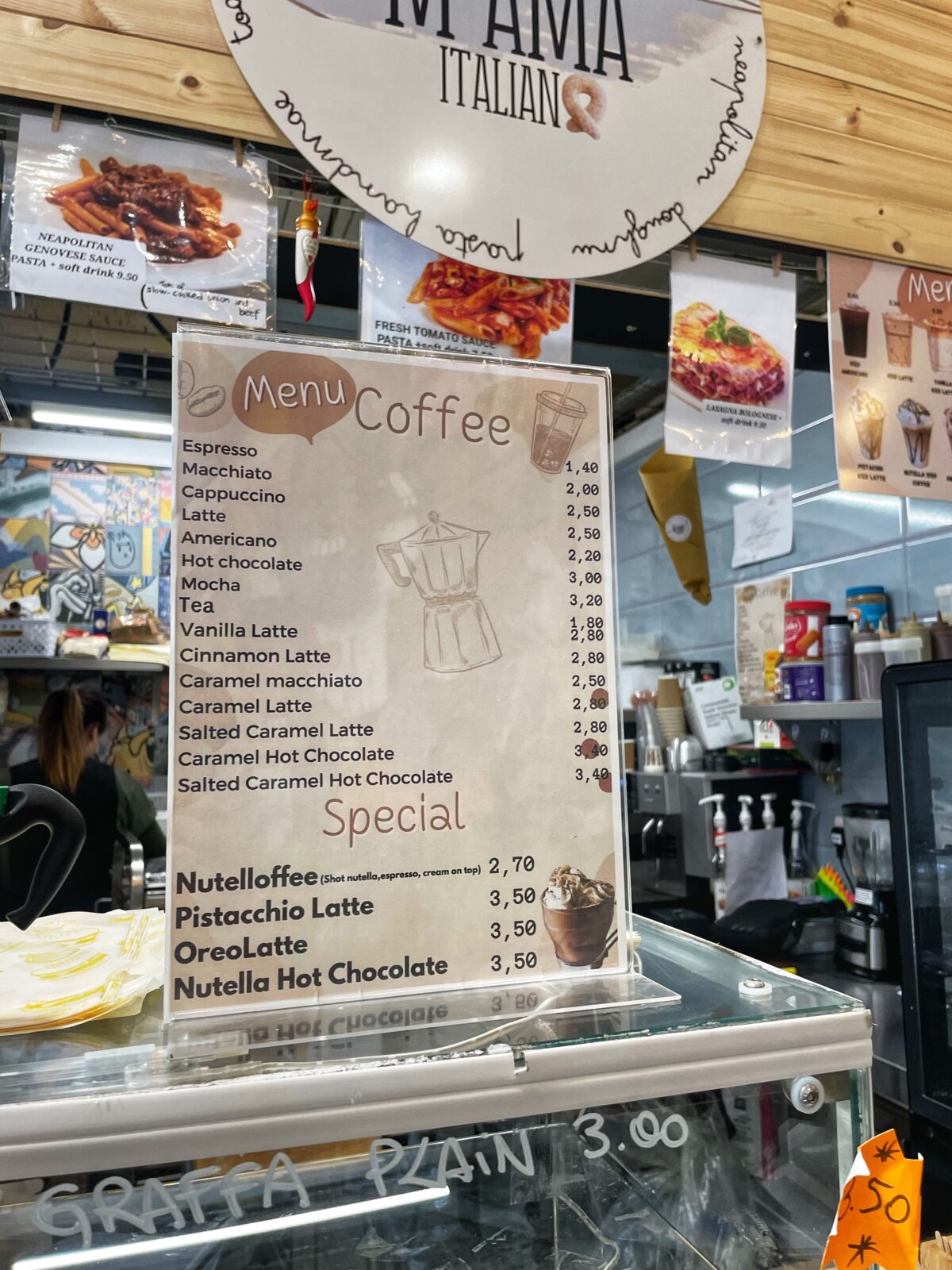 As for the tiramisus, these come in generously sized pots for £3.50 and can be ordered either as the well-loved classic or with pistachio cream. Elsewhere, profiteroles with chocolate and cream, and homemade Neapolitan sour cherry biscuits also look very tempting.
Read more: Salford's pink teapot cafe hits out at council as owners hunt for new home
Pasta lovers are also well-catered to, with staples dishes like penne in a Neapolitan Genovese sauce or with fresh tomato, plus a housemade lasagne bolognese and a special Neapolitan pasta with potatoes and provola cheese.
Read more: Northern skateboarders reach Britain's' highest pub after 170-mile journey
Located on the 'new' side of the Manchester Arndale street food market, you can find M'ama Italiano next door to the equally brilliant Japanese stal Takoyaki Master.
Featured image – The Manc Eats