Eats
A new drive-thru dessert shop has opened up in Manchester
24-year-old graduate Ikraa Riaz set up Your Girl Can Bake - and it's gone down a real treat.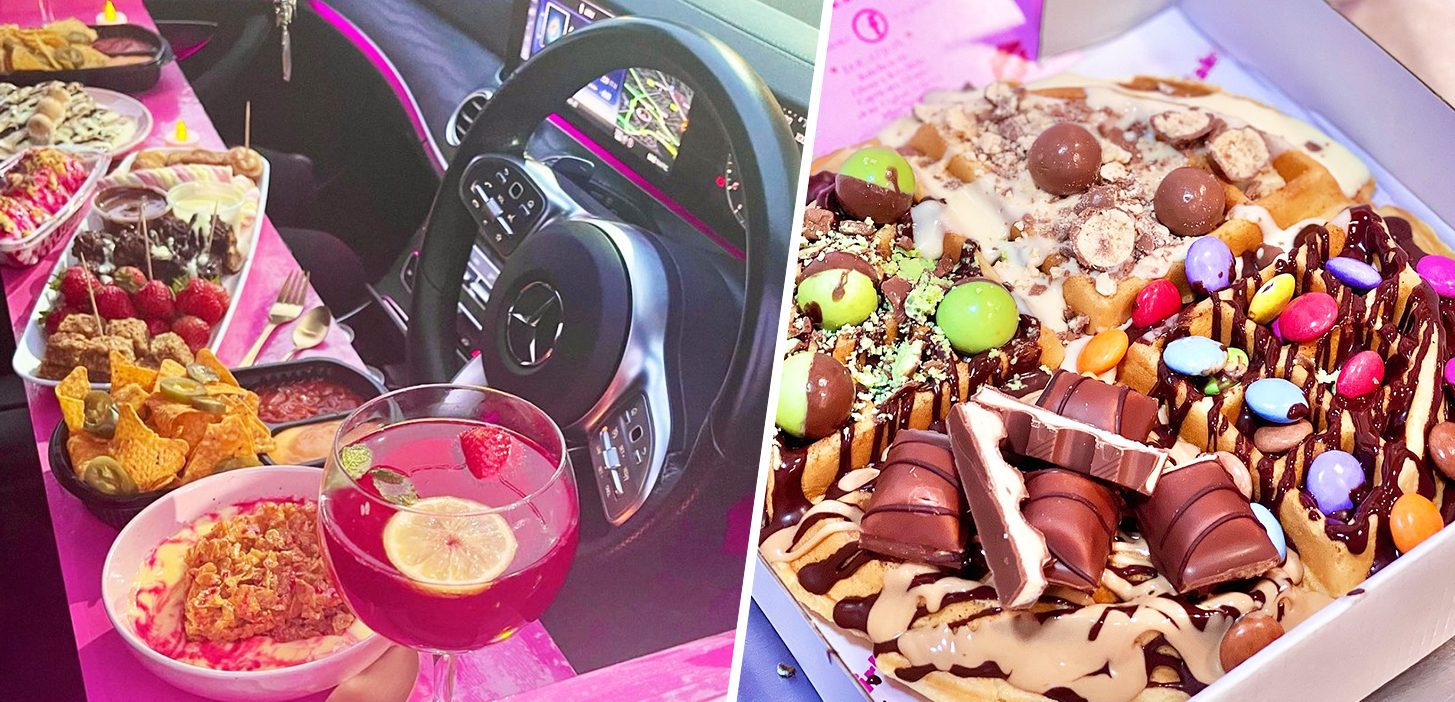 A new drive-thru dessert shop has opened up in Manchester, and it's already proving popular among those with a sweet tooth.
Your Girl Can Bake – which is based in Higher Ardwick, and brands itself as 'the UK's first car dessert dine in' – is the brainchild of 24-year-old Ikraa Riaz, who has loved baking since she was 10 years old, but had never actually dreamed she would be able to make a living from it.
After graduating from university with biology degree last year, Ikraa first decided to set up an Instagram account to sell her tasty creations – and it went down such a treat that the young entrepreneur has now launched the drive-thru dessert service.
Customers receive a platter of handmade fresh desserts in the comfort of their own vehicle – and Ikraa says people from all over the UK can't get enough of it.
"We only launched last week but the response has been absolutely amazing," Ikraa told the MEN.
"We've had people driving hundreds of miles to come and try our treats.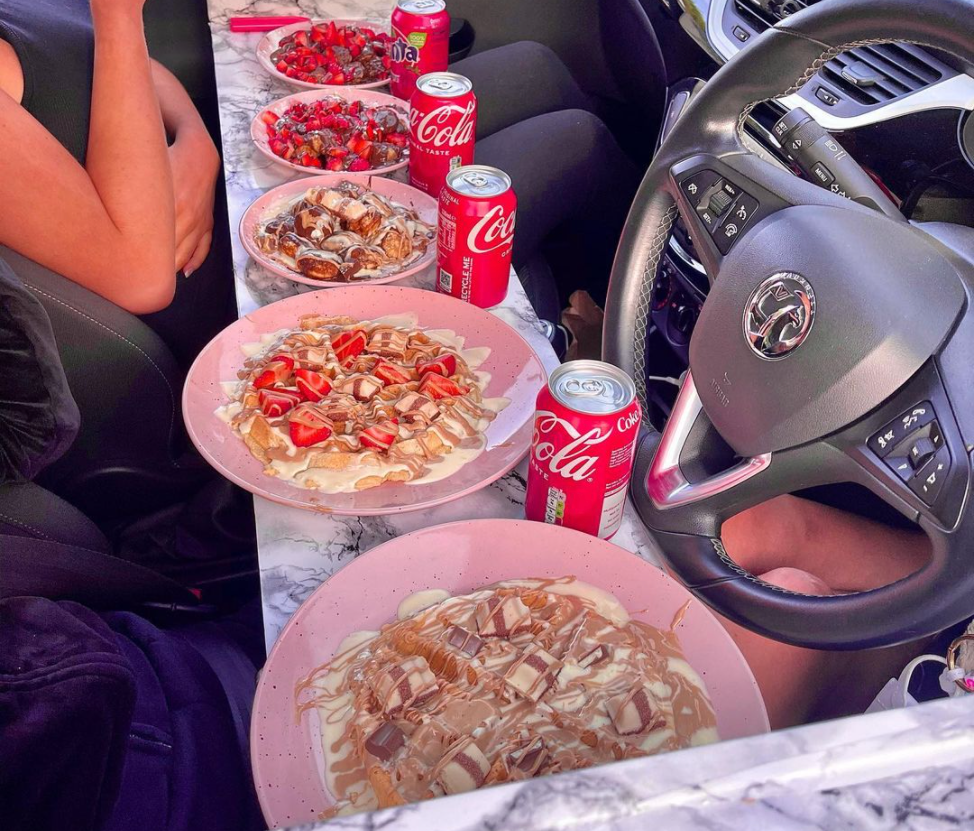 "I've always loved baking.
"When I was little, I would find any excuse to bake cupcakes and brownies for friends and family, and I would always try and perfect the recipes or get creative.
"When I started uni, I was only baking in my spare time but I knew when I finished my degree that I wanted to get back into it and I always had a desire to own my own business.
"To make a living doing what I love is a dream come true."
Ikraa runs Your Girl Can Bake with two of her family members and makes all of the sweet treats fresh and by hand every day, allowing customers to book a slot to drive up and tuck in to their heart's content.
You can order up to 10 dishes, and choose from a menu of sweet and savoury plates.
Think everything from loaded waffles drenched in chocolate, huge bowls of pick n mix, cookie dough topped with a huge selection of chocolate delights, chocolate fondues, brownies, and so much more.
Don't have a raging sweet tooth? There's also a number of savoury dishes to try including nachos, samosa chaat, Gulab Jamun, the far-less chocolatey Indian dessert Falooda.
Explaining why she decided to set up the firs-of-its-kind business, Ikraa said: "Sometimes sitting in your car is just much more private and personal because you don't have people around you like you do in the restaurant.
"I wanted to create a place where you could have that drive in experience but for desserts and sweet treats."
Your Girl Can Bake
Monday & Tuesday: 5pm – midnight
Thursday & Friday: 5pm – midnight
Saturday & Sunday: 1pm – midnight
Capricorn House, 58-60 Higher, Ardwick, Manchester, M12 6DA
Featured Image – Credit: Instagram (@yourgirlcanbake)