Eats
Aitch surprises Manchester fans as he's spotted flipping McDonalds burgers
Not your average Tuesday afternoon burger trip.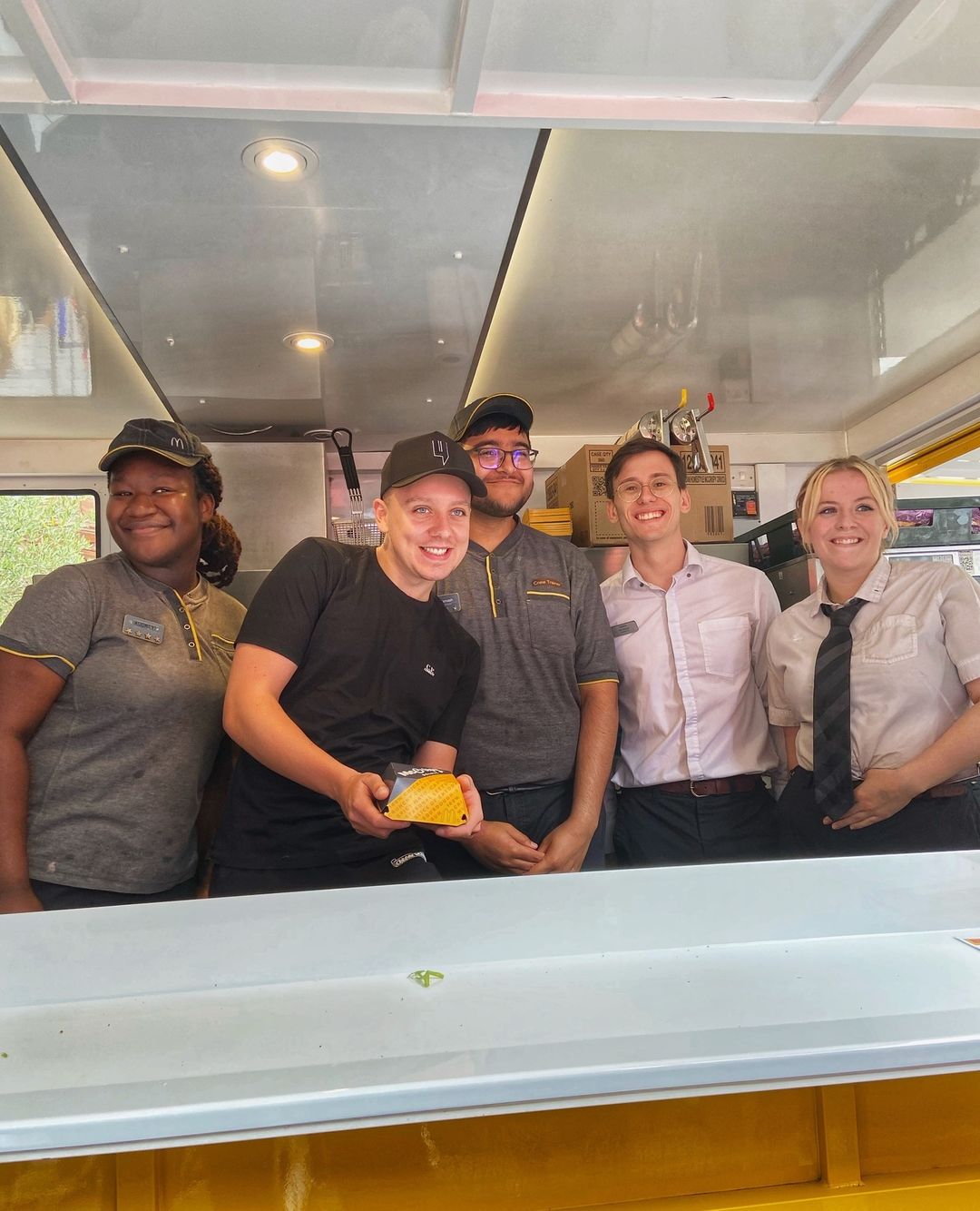 Moston rapper Aitch surprised fans in Manchester city centre today after he was spotted flipping burgers for McDonald's.
The Shake It star, 23, stepped away from the studio and instead spent Tuesday afternoon serving up McDonald's new McCrispy Deluxe burgers to crowds from a pop-up burger van in Spinningfields.
Aitch, real name Harrison Armstrong, was dressed in a black t-shirt and cap as handed out boxes of burgers and fries alongside members of McDonald's staff.
He was also seen chatting to customers as they came up to the van, saying: "here you go Sir, there you go Sir," before pausing for a photograph with the McDonald's team.
Asked what he thought of the new McCrispy Deluxe burgers he told a customer: "It's nice. It really is though, I'm not just saying that."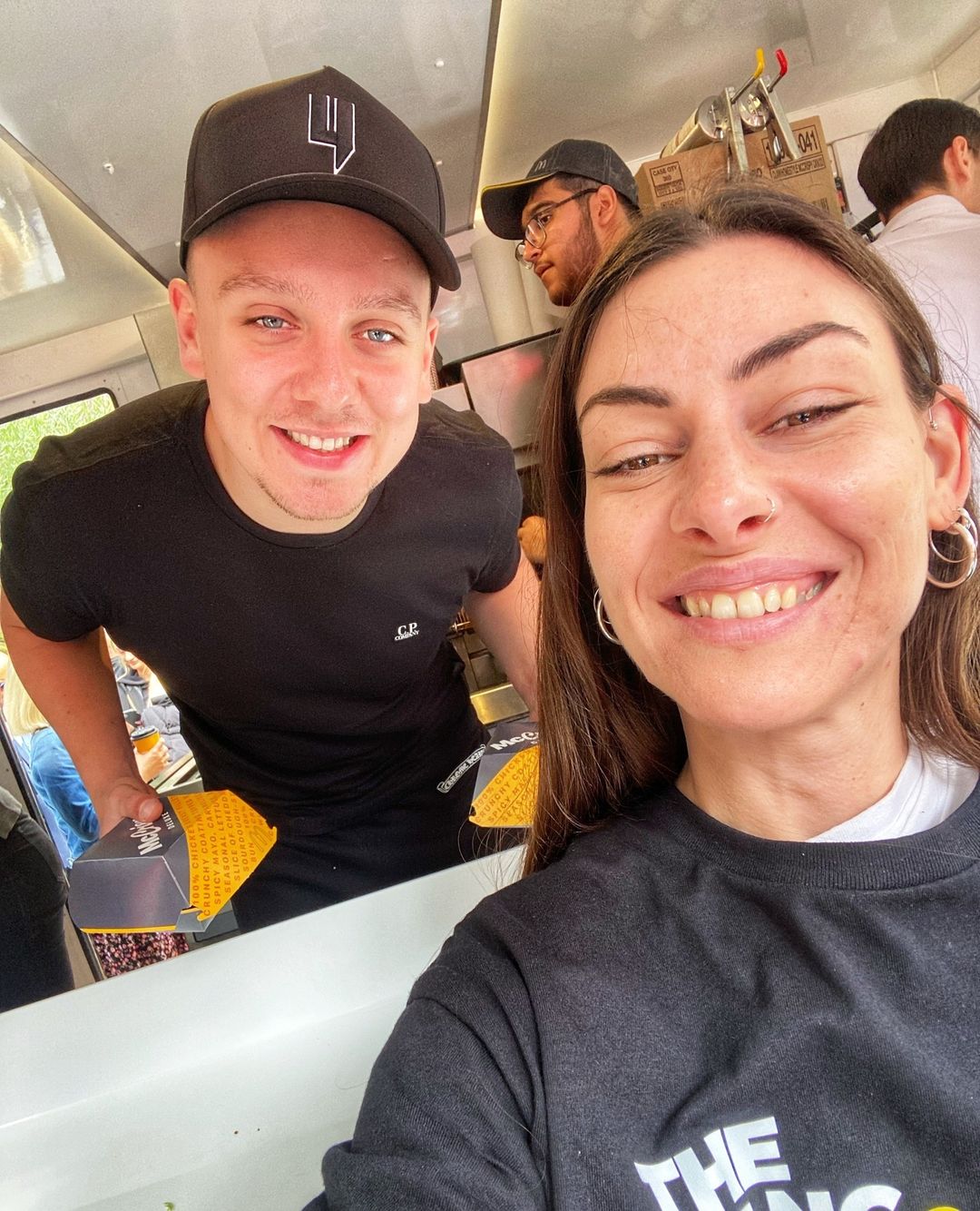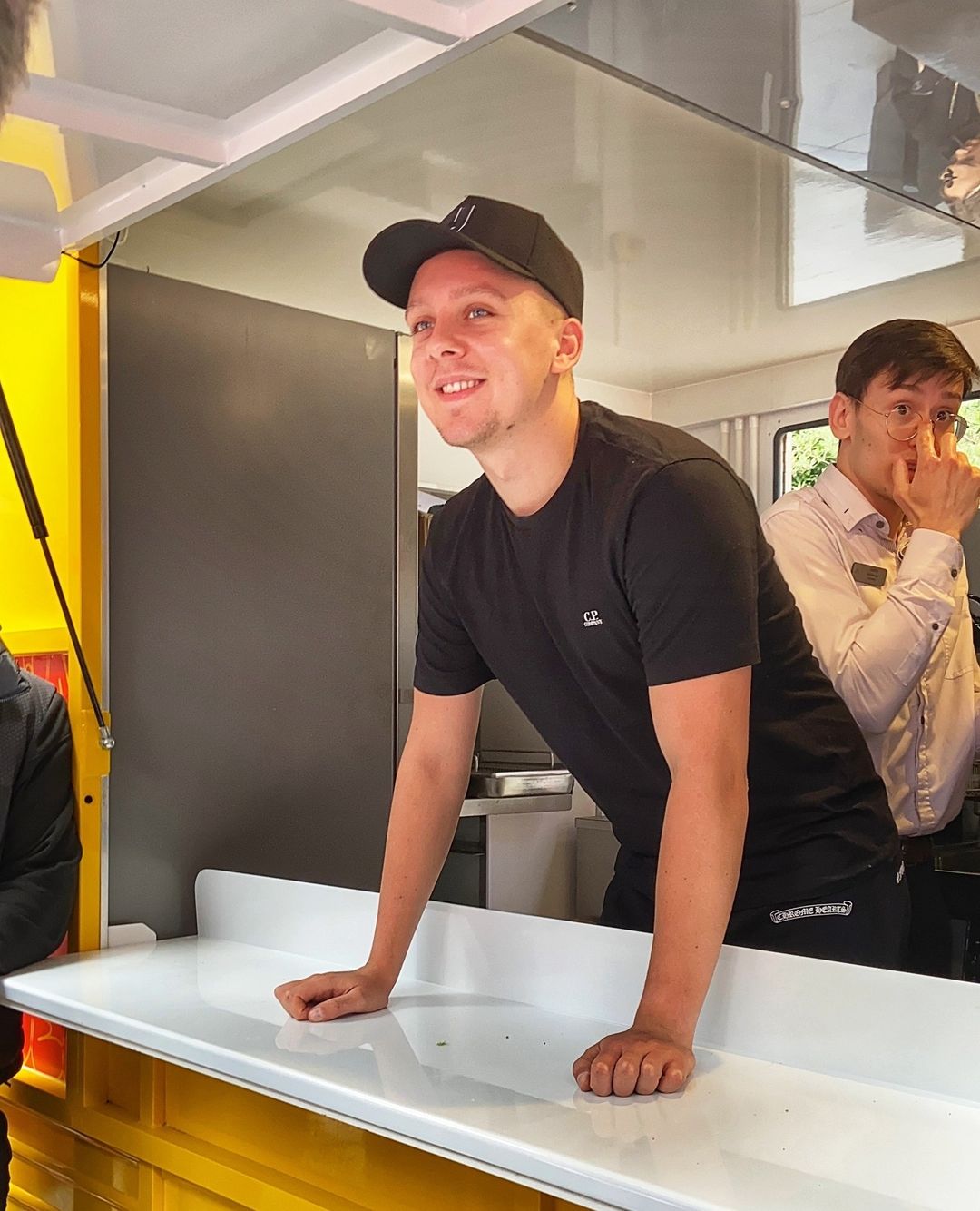 The appearance from Aitch was to promote McDonald's new McCrispy burger, which is being released in the UK tomorrow and puts a summer twist on one of the fast food restaurant's most popular menu items.
The new chicken burger features 100% chicken breast fillet in a crispy, crunchy coating with a tantalizing combination of hot and spicy mayo. The new McCrispy Deluxe is also topped with bacon to give customers 'a new taste sensation.'
Read more: A cult American cookie chain that delivers until 3am is coming to Manchester
It's not the first time that Aitch has surprised fans by popping up at a fast food shop, either.
In 2021, the Moston rapper shocked followers with a surprise secret gig inside Subway sandwiches on Manchester Piccadilly Approach before handing out sandwiches he had made himself to the crowd.
Evidently, he likes a good, quick, tasty scran – and who are we to argue?
Read more: Manchester rapper Aitch launches free train travel scheme for under-25s
McDonald's McCrispy burger really feels like one of the most hyped fast food items of the summer, and after this appearance, we're sure the Deluxe is going to be doing bits too.
Featured image – The Manc Group