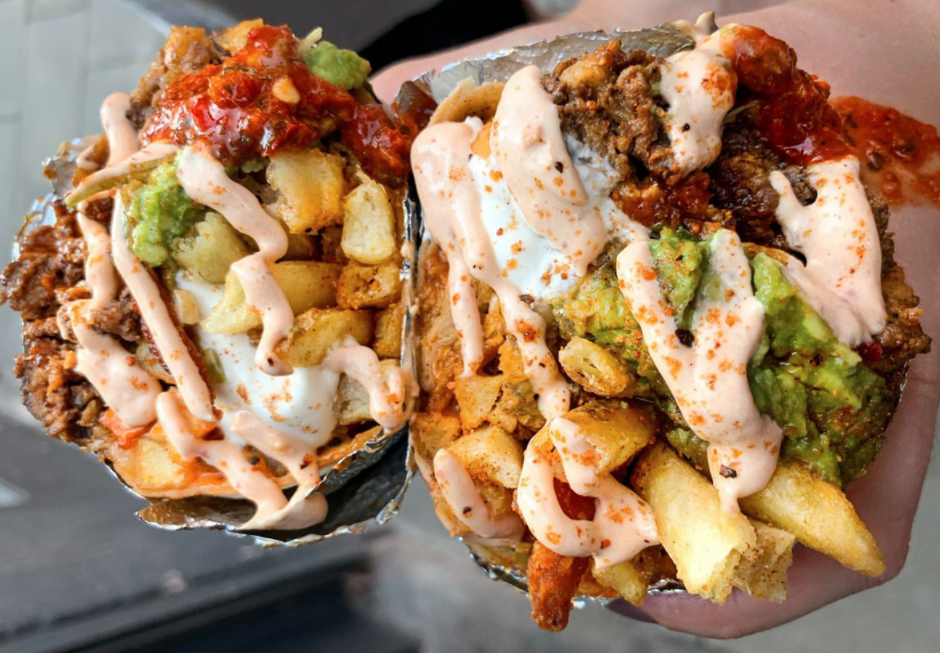 Two of Manchester's cult-favourite independent eateries have teamed up to create a crossover burrito and it's only available to try out for the next two weeks.
Almost Famous and Luck, Lust, Liquor & Burn has introduced the 'Cali Screamin' burrito this week.
The burger joint and Californian-inspired Mexican restaurant have joined forces for final few weeks of summer to "live out all our food fantasies" by creating this limited edition "ultimate California burrito famous burger mash up" and we're already obsessed.
Our mouths are watering by just looking at the pictures.
The 'Cali Screamin' burrito has been described as "all of your munchy cravings in one extra wide super stuffed bundle of spicy sunshine joy".
According to Almost Famous, the 'Cali Screamin' burrito is a "double juicy hand-pressed famous patty smashed with melty burger and cheddar cheese, topped with pepperoni and handfuls of wonderdusted fries, crunchy OG cool Doritos, bacon bacon mayo, bacon bacon mayo, creamy guac [and] tangy boss hot sauce."
How incredible does that sound?
If you're as eager to try it out as we are, then you'll have to act fast as it's only going to be sticking around on Luck, Lust, Liquor & Burn's menu for the next two weeks.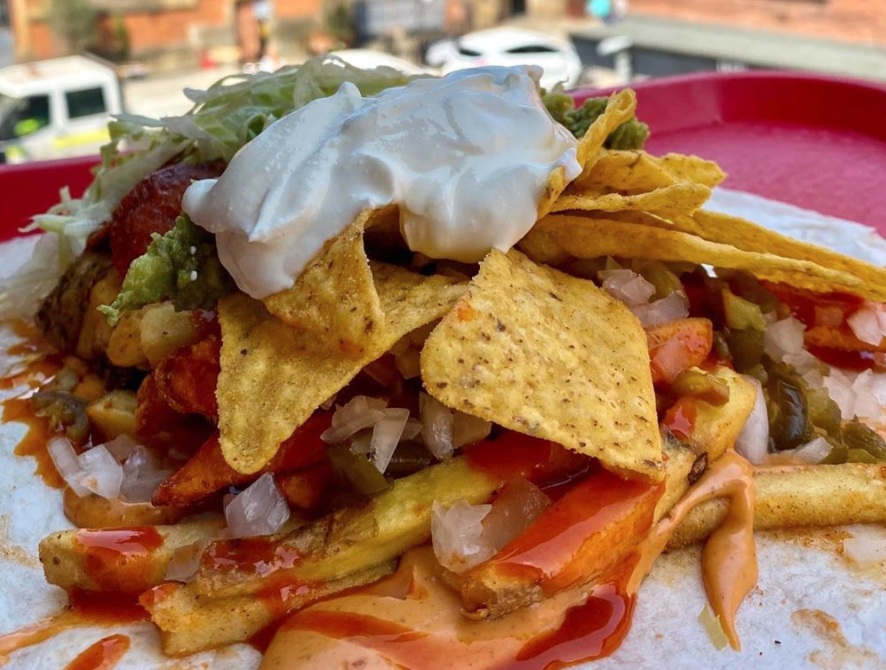 Luck, Lust, Liquor & Burn is taking part in the #EatOutToHelpOut scheme every Monday – Wednesday this month and you can get 50% off food and soft drinks up to the value of £10 per person. Whilst walk-ins may be available to chance, to avoid disappointment, it's always best that you make reservations for Luck, Lust, Liquor & Burn in advance, which you can do via the website here.
You can also order the 'Cali Screamin' burrito on Deliveroo here.
Almost Famous is also offering an un-missable £10 Eat Out To Help Out meal deal this month too and you can find out more here.
___
The COVID-19 pandemic may have taken its toll on industries of all shapes and sizes over these past few months, but supporting local/independent business has never been more important than it is right now.
Do your bit – support local.
The Manc is #BuzzingToBeBack – find out more about eats in Manchester here.