Eats
Buzzrocks, the family-run Hulme takeaway feeding Mancs for over 30 years
Probably one of south Manchester's worst-kept secrets...
Starting from humble beginnings with its owner roasting jerk chicken over a coal fire on the streets of north and south Manchester, today Buzzrocks Carribean is one of Manchester's most treasured institutions.
Named after its owner Buzzrocks Anderson and the tightly-packed dumplings for which he's become especially famous, the family-run business has been feeding Mancs for over 30 years now.
Beginning with Jamaican-born Buzzrocks cooking up feasts on the streets at Manchster Carnival before graduating to an eight-foot trailer and then his very own takeaway shops, in those heady early days his food was a staple for clubbers pouring out of all-night Caribbean clubs and shebeens in Hulme and Moss Side.
Back then, his cooking was also said to fuel not just boozy and stoned clubbers but also gamblers playing cards in the area's illicit dens.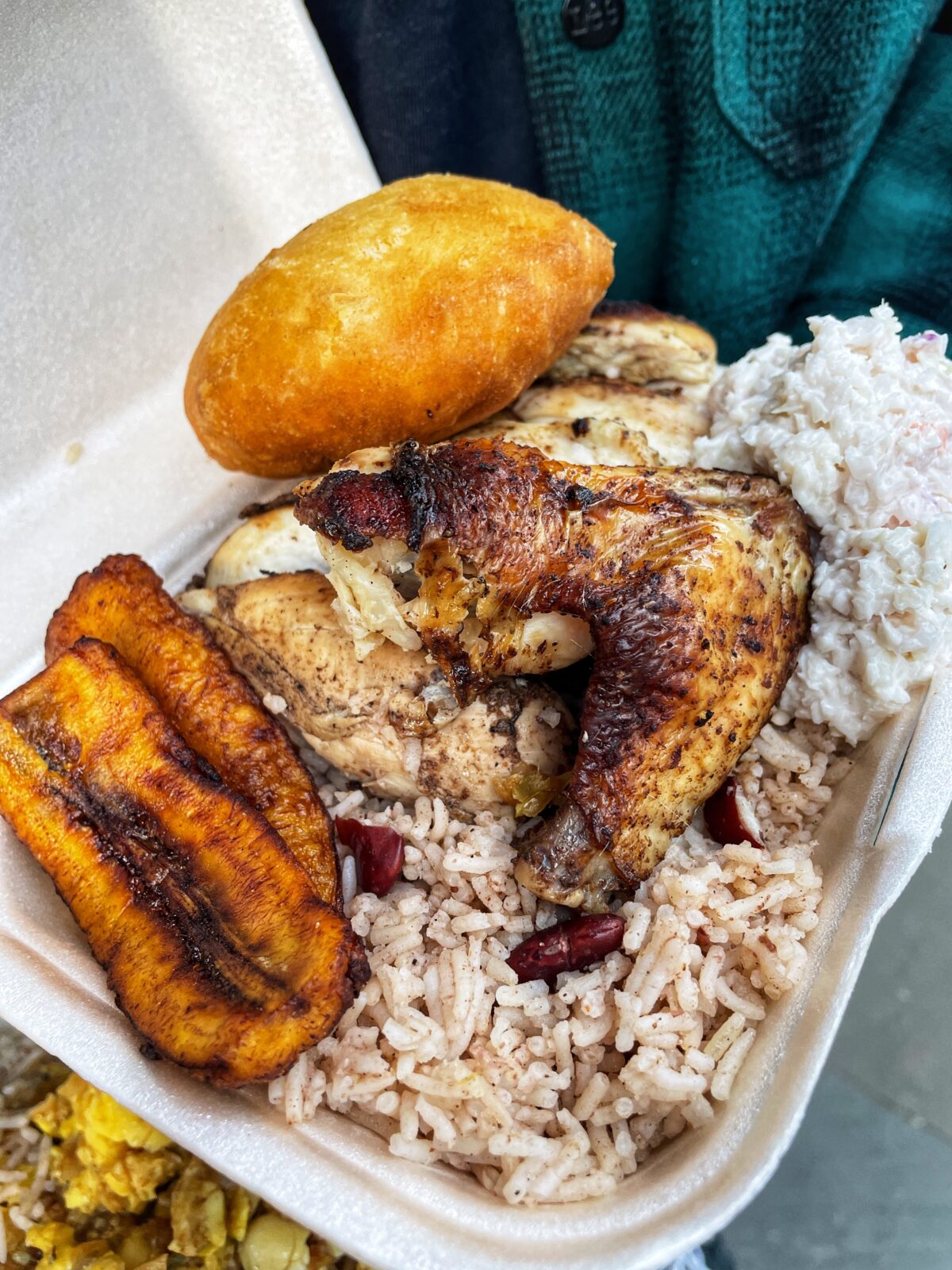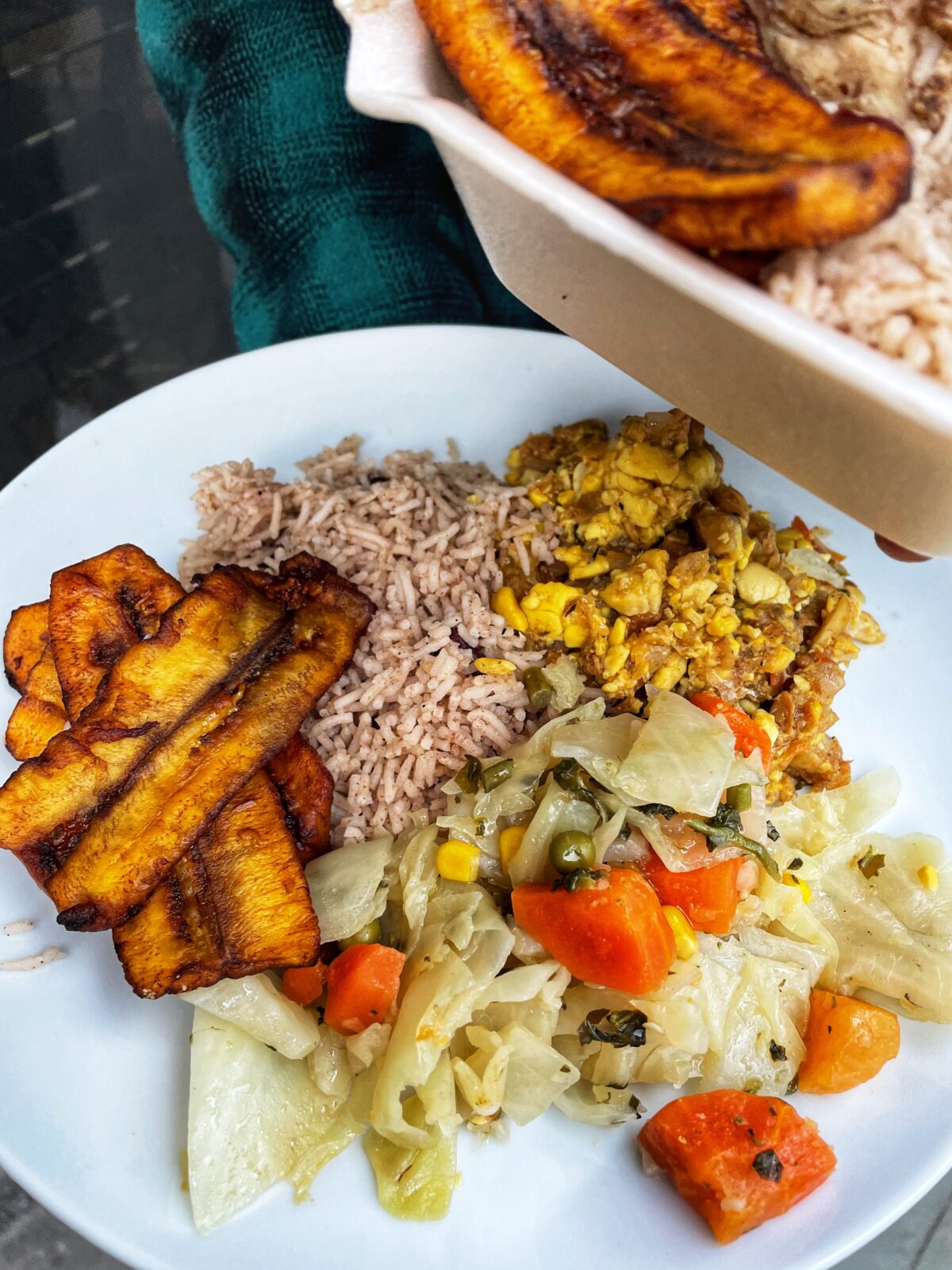 Of course, in the space of thirty years things have changed, and whilst the original sit-in cafe and takeaway shop on Stretford has remained his second, opened on Moston Lane in 2013, is no more.
Many of his loyal regulars remain though, including perhaps his most famous fan: Stone Roses' singer Ian Brown.
Read more: Great North Pie – Manchester's new pie and mash cafe, serving perfect chips and proper puds
Today, you'll find Anderson cooking up feasts from his shop on Stretford Road – serving all manner of Caribbean staples including curry goat, jerk chicken, dumplings and lamb chops to hungry fans, who flock to Hulme in their masses for a taste of his food.
This unsuspecting-looking takeaway is probably one of south Manchester's worst-kept secrets, championed by everyone who visits. Meat is marinaded all day, starting at 6am, and it's not surprising to see a queue forming outside before the clock has struck noon.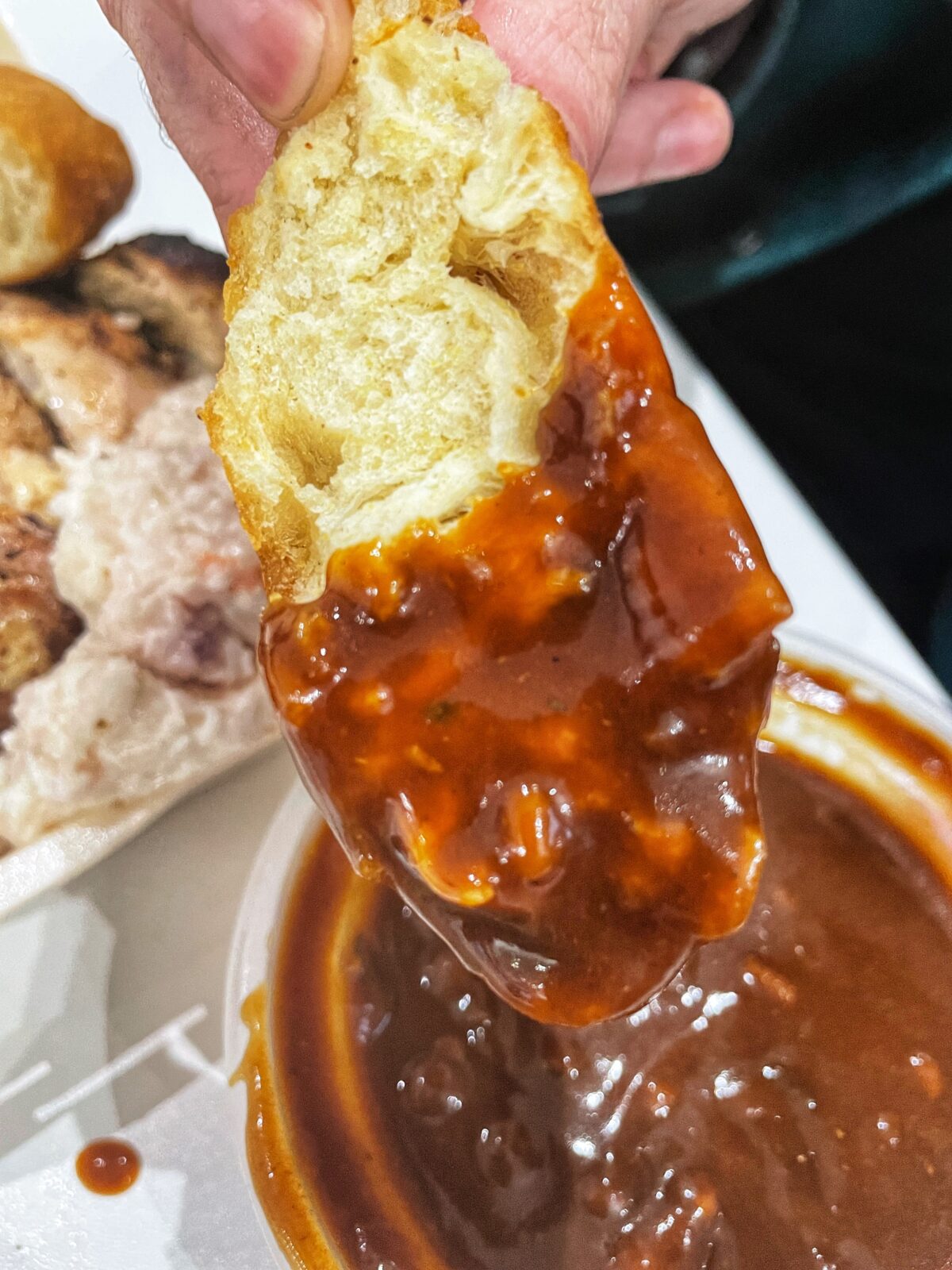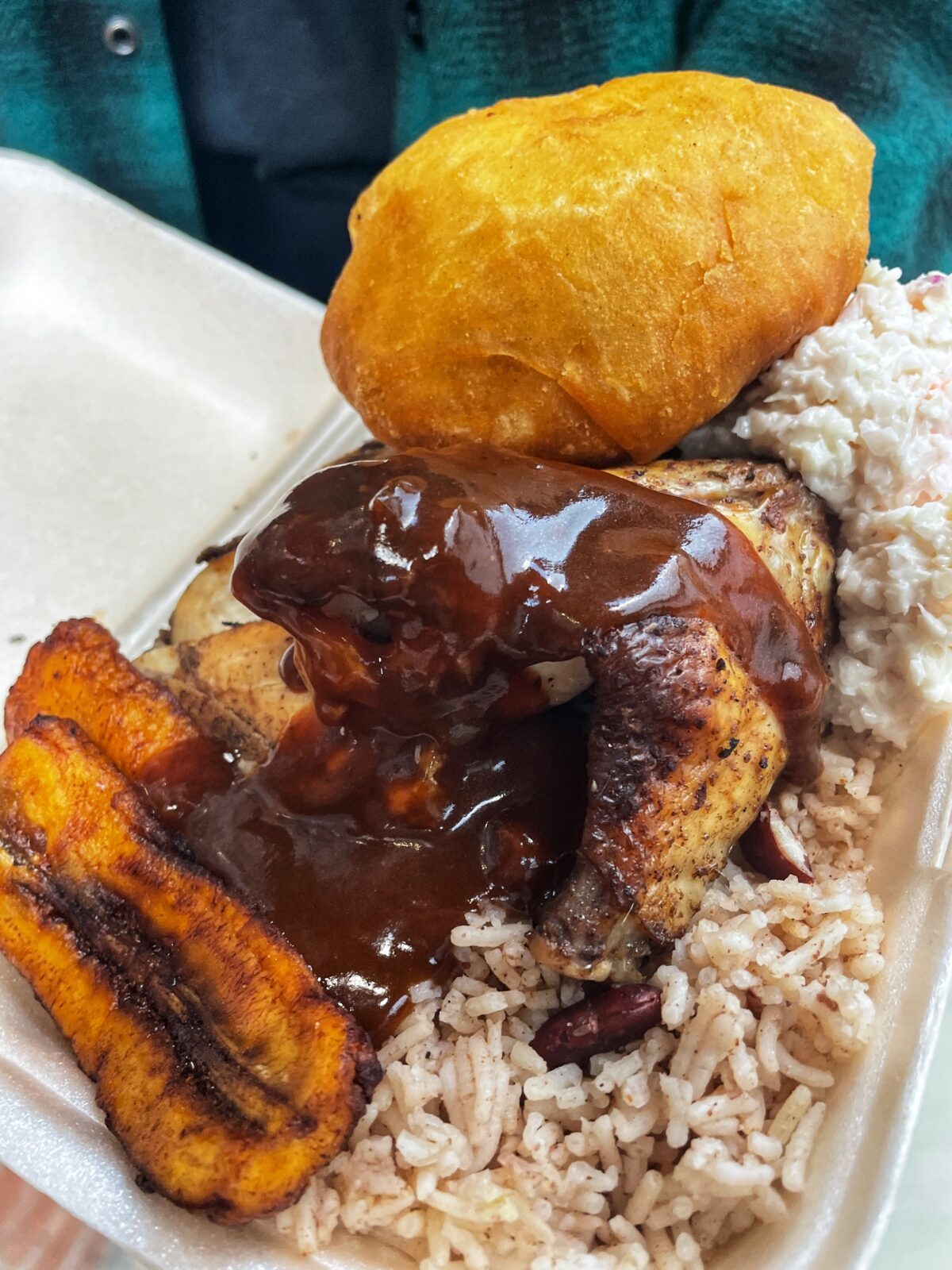 Having started the business after serving a two-year prison stint for drugs offences, he then had a fight to remain in the country under threat of deportation (a battle that his wife Farida, herself now a campaigner for prisoner's families, helped him fight and win).
Nowadays, the pair often hire ex offenders and prisoners on day release to work in the Hulme shop alongside them as a way of giving back to their community.
At the start of January last year, the shop was featured in a Guardian editorial that looked at fifteen small venues, all run or founded by immigrants to Britain, that locals consider part of the fabric of their neighbourhoods.
Farida spoke about how far they have come since those early days, telling the paper: "Buzz and I have put in a lot of hours to get here.
"When they called the area 'Gunchester' we'd dodge bullets, serving food from our trailer. We fought for eight years to get our premises, experiencing racism as black shop owners."
Whilst things have moved on considerably since the business was founded in the 90s, one thing that hasn't changed is the recipes at the shop.
Buzzrocks still serves the same special recipe jerk chicken, rich and full gravy, salt fish patties and curried goat (actually lamb) that has he since day one. Perhaps that's the secret to his success. That, and a lot of hard work.
We've partnered with Deliveroo to give you £5 off Buzzrocks when you order a scran through the app this week. Just used the code BUZZROCKS5. Valid until 03/01/2023.
Feature image – Google Maps