Eats
CBD patties and deep-fried cheeseburgers: Introducing Icon Burgers
The Manchester burger spot serving cannabis patties, deep fried cheeseburgers and chicken-beef combos.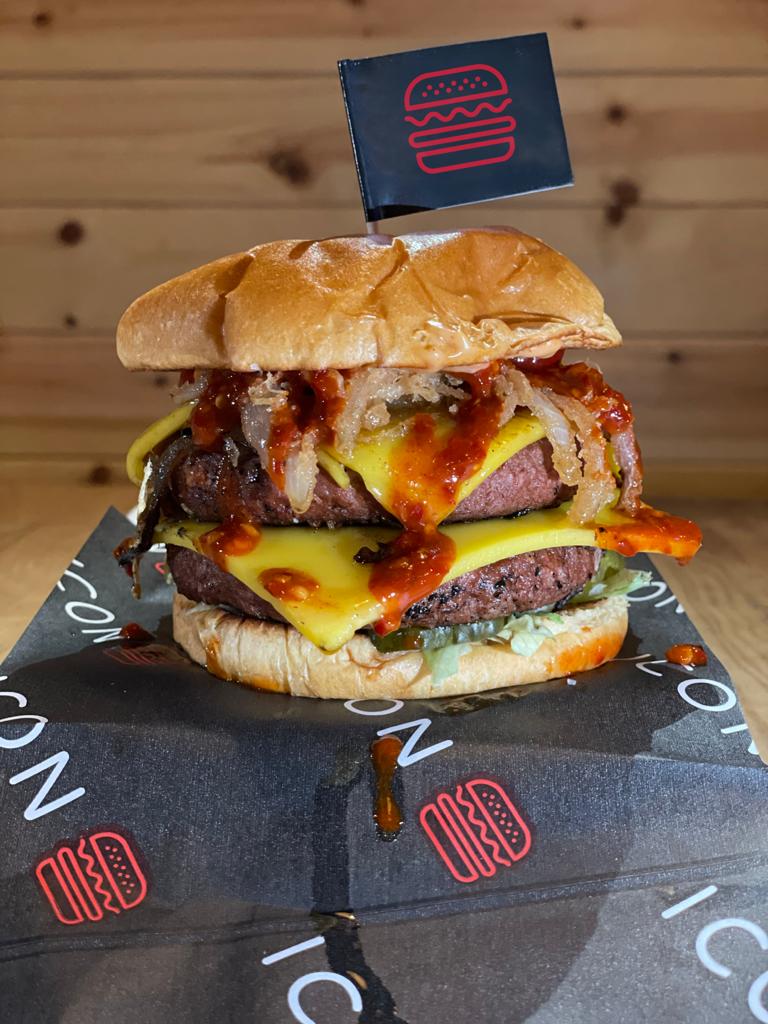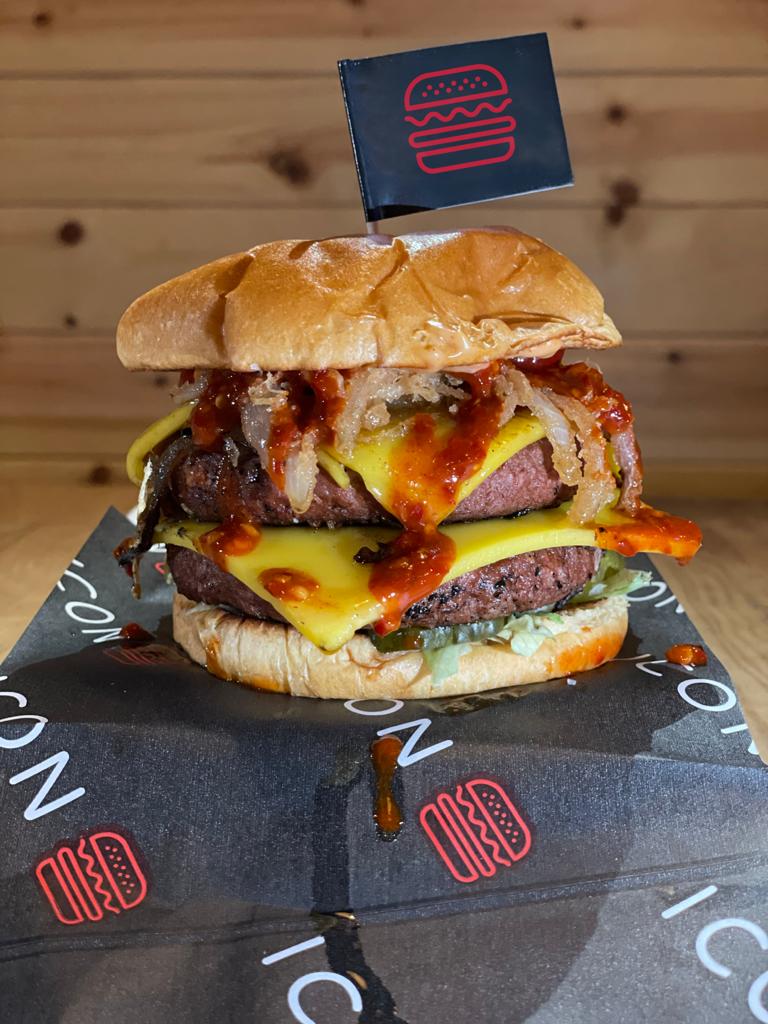 Takeaway land in Greater Manchester is vast, diverse and highly populated.
One tap on the Deliveroo app and we're abruptly inundated with dozens of delicious-looking food joints jostling for our appetites.
The Friday food order is invariably the first headache selection of the night (with the task of deciding on a Netflix movie coming later).
The trick for takeaways, of course, is to stand out from the crowd. And Icon Burgers seems to have found an excellent way in which to do exactly that.
This a restaurant that flips the concept of a typical burger on its head – from the ingredients used right down to the cooking process.
The menu is populated by utterly unique dishes such the Green Burger – containing CBD with cannabis leaf; the Deep Fried Cheeseburger – prepared exactly how it sounds; and a Cheetoz Flamin Hot Burga – borrowing flavours from the fiery cheesy snack.
There's also the 1 on 1 Burger which combines chicken with beef; the Double Bluff that hits the spot for vegans; and the Philly Cheese Steak and Shredded Beef Steak items which take inspiration from cuisine across the world.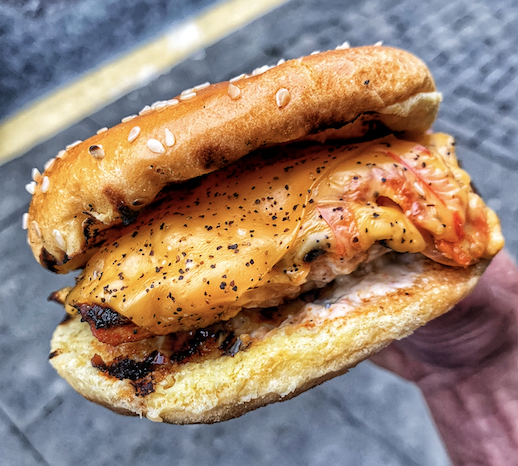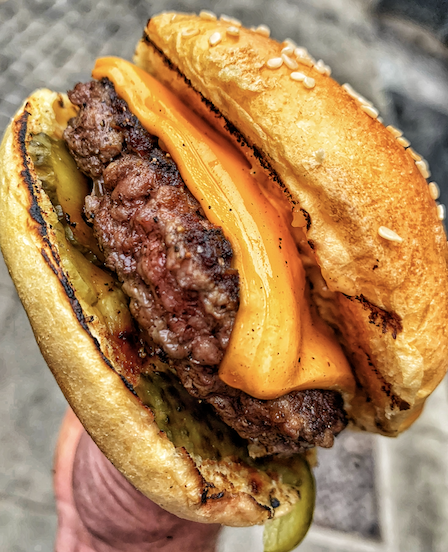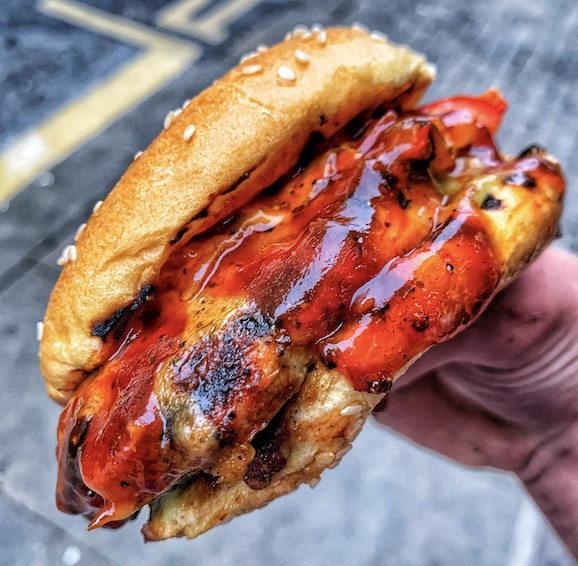 Indeed, Icon Burgers is seemingly one of the most truly global restaurants in Manchester – bringing in its top-quality sauce from Belgium; brioche buns from France; and internationally-imported drinks and sweets.
The brand itself was actually born on the other side of the pennines, but has now branched out following a wildly successful chapter in Huddersfield – setting up shop at Brickhouse Social on New Wakefield Street in Manchester city centre.
All the patties are made using 35-day dry aged Black Angus, with Icon promising a recipe that is 'impossible to replicate'.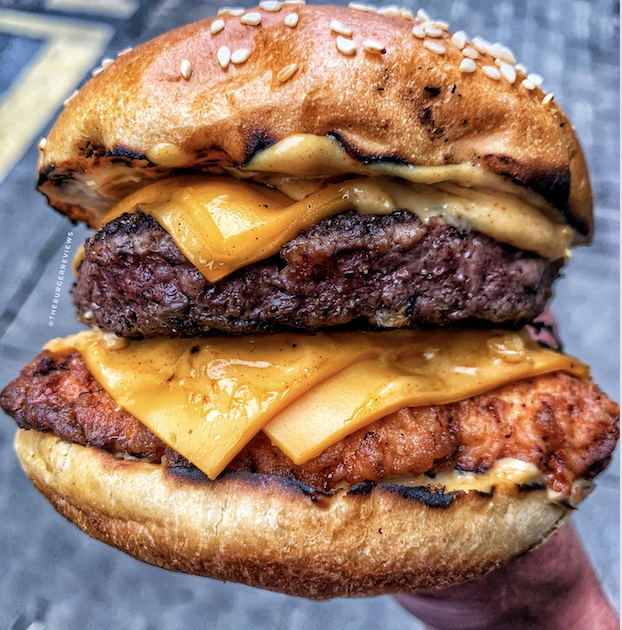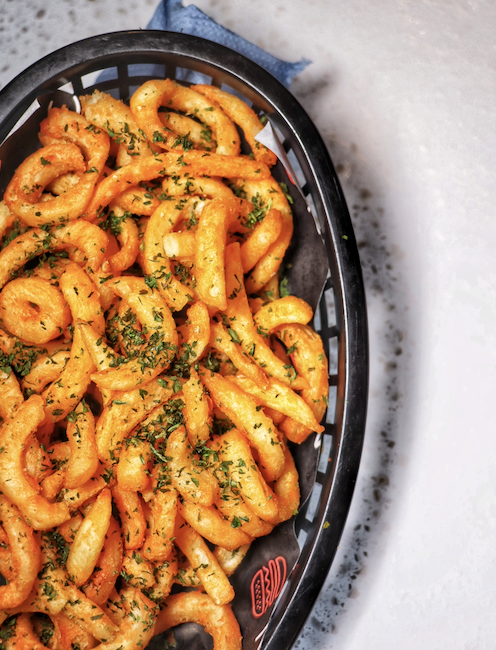 The restaurant also offers an American-style desserts menu with all items freshly-baked to order – including quarter pound cookies oozing with gooey chocolate and trans-Atlantic candies which can be made into real American Milkshakes.
"Since bringing Icon to Manchester we have seen an immense buzz on social media, and on the ordering platforms," say the owners.
Easy to see why.
There's no other burger place in Manchester quite like this.
Icon Burgers is open from 5pm-11pm Sunday to Thursday and 5pm to 2am on Friday and Saturday.
Available on UberEats, Deliveroo, and via phone orders for collections.