Eats
Gail's confirms opening dates for TWO new Manchester bakeries
It's official, Manchester is the place to be.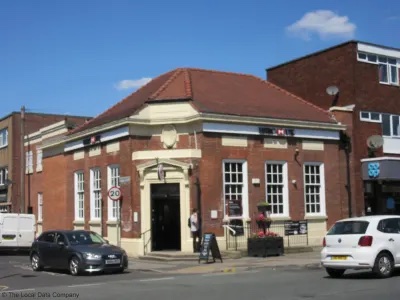 Gail's has revealed the opening dates for not one but two new Manchester bakeries as the hit London bakery continues its rapid expansion into the north of England.
The customer-facing bakery and cafe chain – famed down south for its artisan sourdough breads, pastries, sandwiches, and cakes – has revealed it will open its brand new Manchester city centre site on 7 June.
Moving into the former White Stuff shop on King Street, the new bakery-cafe will be Gail's third in the north of England.
The new bakery will serve Gail's artisan sourdough breads, pastries, sandwiches, and cakes alongside its speciality House Blend coffee, which changes four times a year with the seasons.
An outside terrace on the historic shopping street will give fans the option to enjoy a spot of al fresco drinking and dining, whilst a lower floor space offers the chance to host local events and gatherings.
The King Street opening will be followed later in June by a second site in Didsbury village, which is tipped to open inside the old HSBC bank on Wilmslow Road on Friday 21 June.
Ahead of its King Street opening, the beloved bakery will throw itself wholeheartedly into Manchester's famous Flower Show, which returns on 27 and 28 May.
The bakery will be collaborating with local artist Amy Coney, who will be live painting a floral mural onto its windows as part of the festival, as well as with award-winning local florist Chloe Robinson.
Chloe has worked with Cheshire growers to create hand posies which will be given away with a loaf of GAIL's Waste Less Sourdough between 11-1pm on Saturday 27and Sunday 28 May whilst stocks last.
The bakery will open on King Street,trading from 6.30am-6pm Sunday-Friday and until 7pm on Saturdays.
The opening of Gail's bakeries in the region reinforces its long-standing ties to the area following Gail's wholesale bakery, which opened in Openshaw in 2017.
It has since supplied high-quality, artisan breads to some of the region's top restaurants, cafés and hotels. The new bakeries will create new careers for people in craft baking, specialty coffee and bakery management.
For the past six years, Gail's wholesale bakery in Openshaw has been supporting FareShare as well as local schools, presenting and teaching students about the benefit of healthier craft bread.
Read more: Eat Well: The restaurant-backed charity feeding hidden homeless families in Manchester
A newly established partnership with Manchester-based EatWellMCR will allow the distribution of any surplus food to those in the region who need it most in Manchester and surrounding neighbourhoods.
Featured image – Google Maps Street View