Eats
Inside Gary Usher's cosy new village boozer The White Horse at Churton
Gary Usher and his Elite Bistros team have breathed new life into this charming local pub.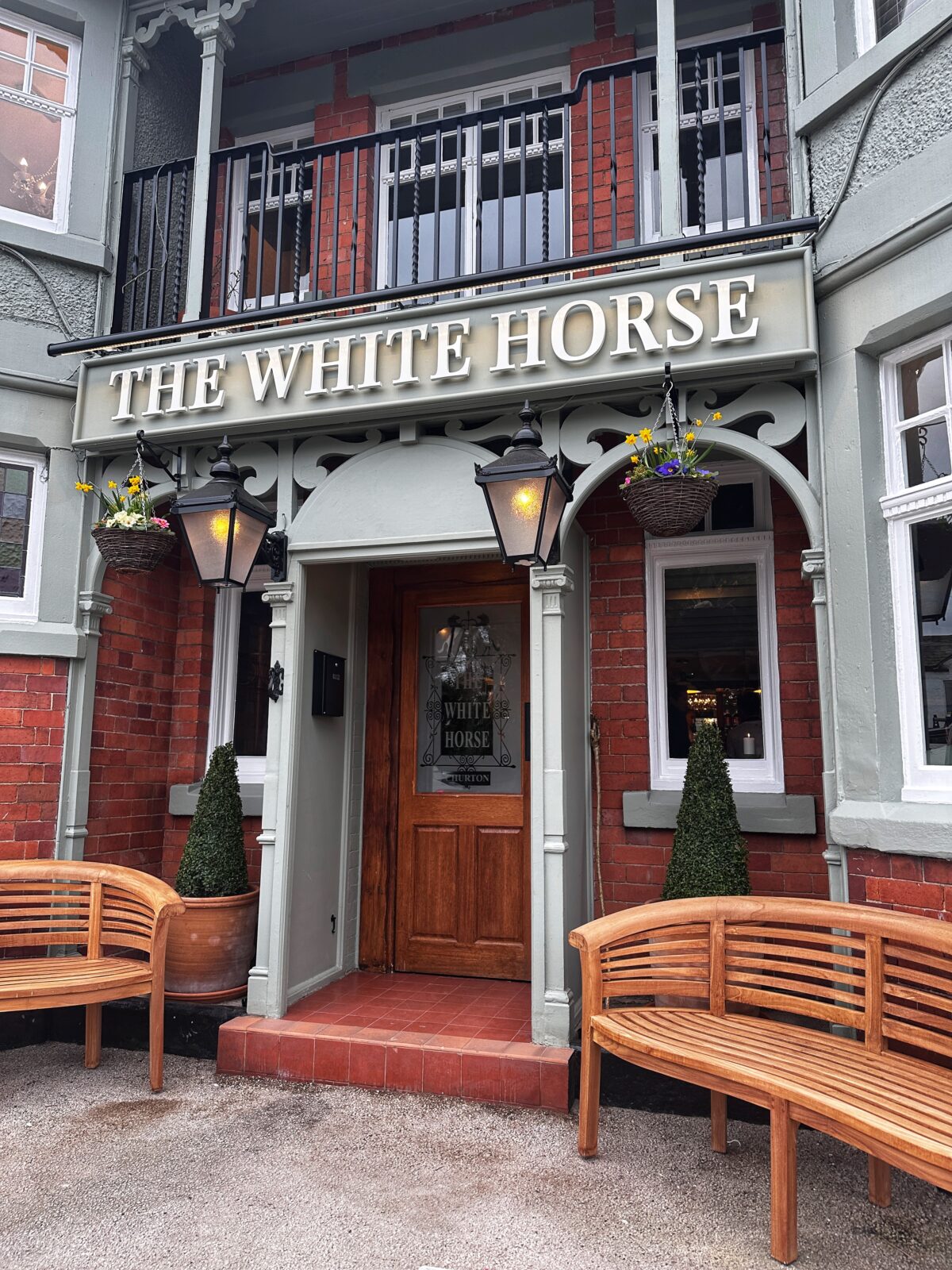 When Elite Bistros chef Gary Usher revealed plans to take over a historic country pub in Cheshire, Manchester took notice.
The popular chef behind esteemed eateries Hispi and Kala, Sticky Walnut, Wreckfish, Burnt Truffle and Pinion has certainly made a name for himself in the bistro world, not to mention breaking every crowdfunding record he's ever set.
Now, he's trying his hand at something new. Having opened six acclaimed bistros to date, last year he went and snapped up the White Horse pub in Churton: a charming local pub that just so happens to sit down the road from his parent's house.
At the time Usher revealed that it had always been a dream of his to run the pub as he had 'always loved it there' and often walks his dog Billy in the area.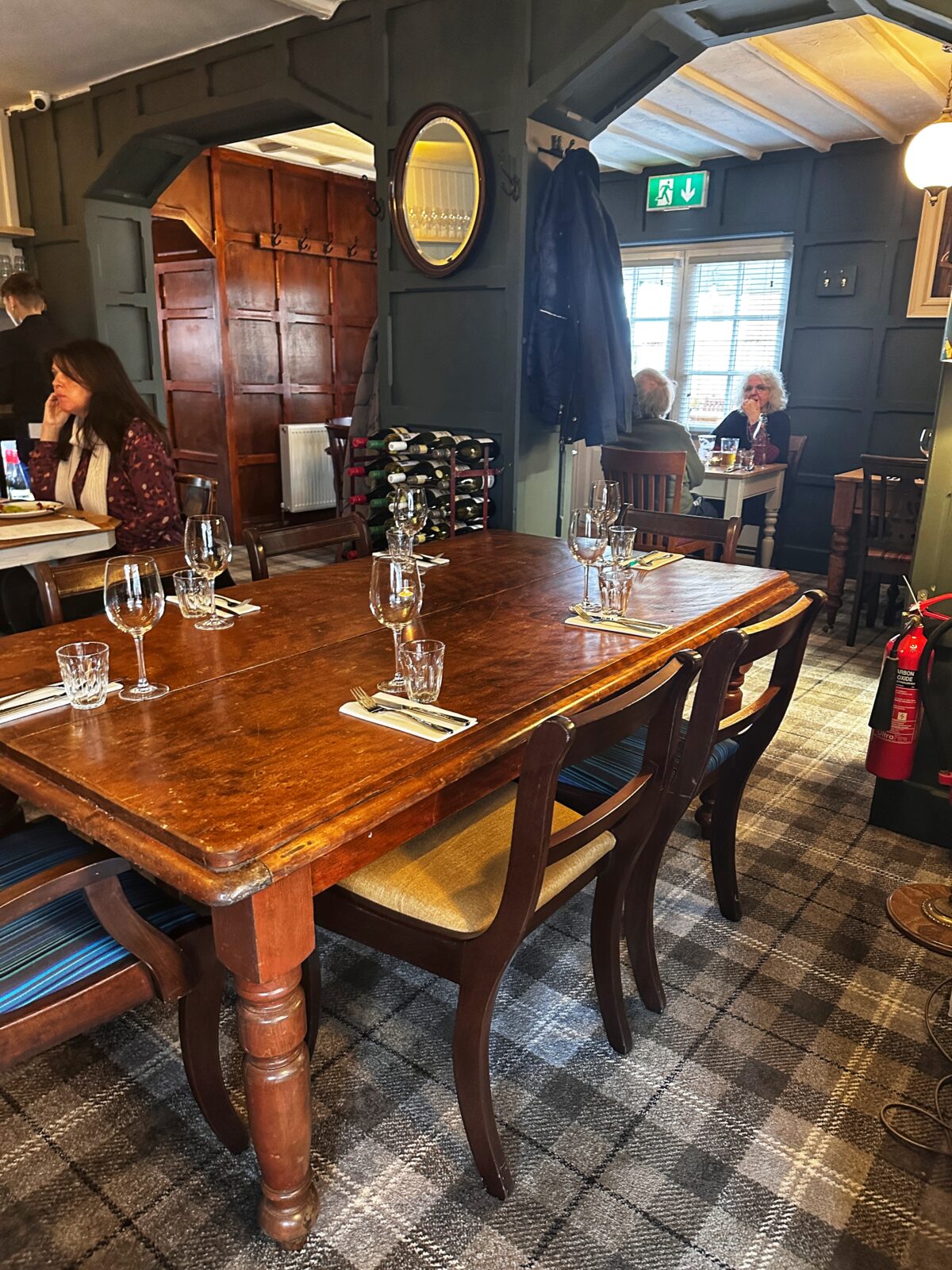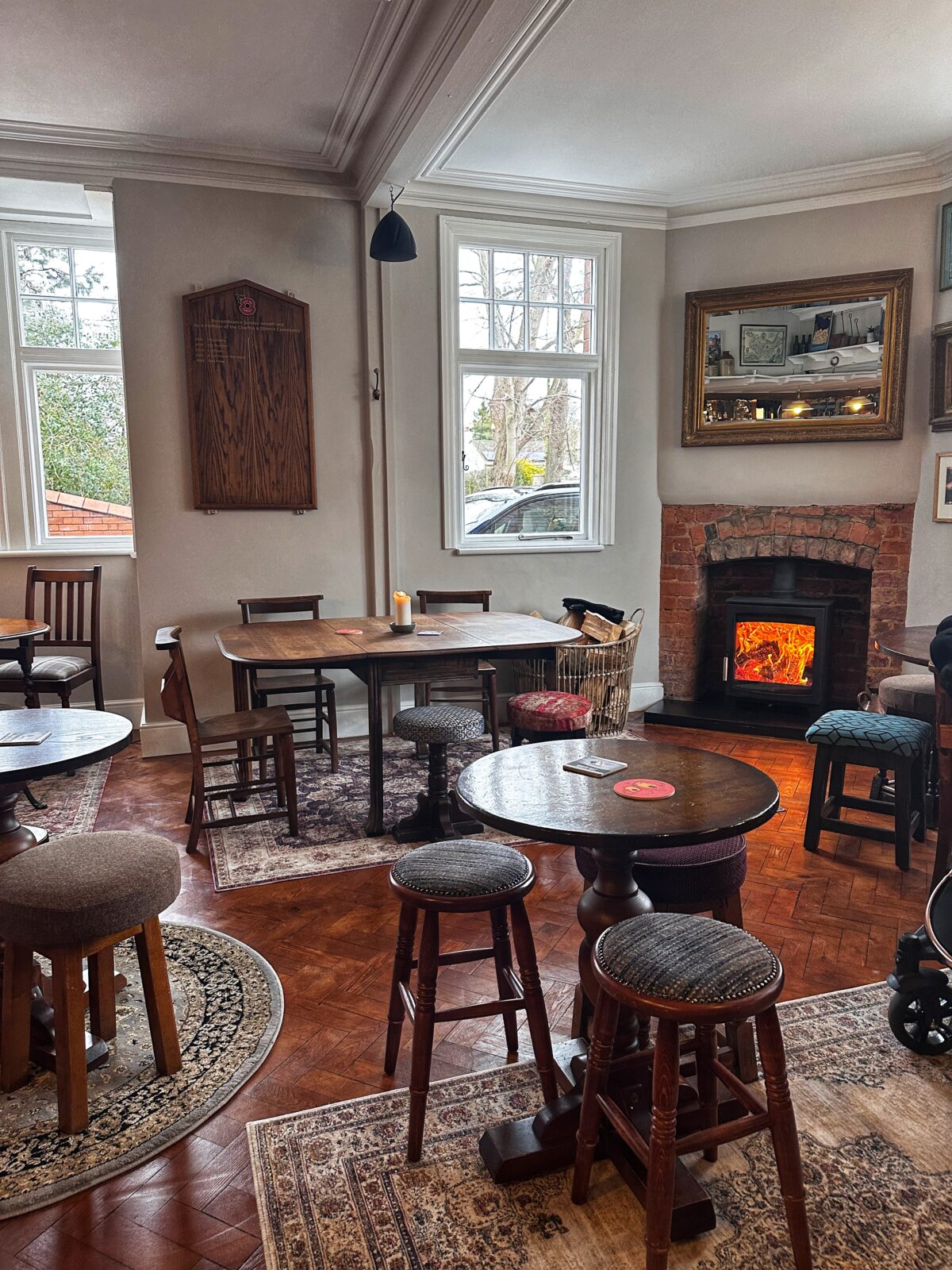 Today, that dream officially became a reality as the pub's doors reopened for the first time. So naturally, we mooched over to check it out for ourselves.
Little did we expect the main man himself to be the one to hold the door, but there he was.
When Usher first announced his takeover of the country boozer, he promised 'delicious, unpretentious food' and 'great drinks'. Having tipped in for lunch, it seems fair to say that he has delivered.
Braised beef with roast garlic and parsley mash, a curried lamb pie and an 18oz dry-aged sirloin of beef to share all jump out at us, but in the end, we opt for the heartiest of hearty classics. Namely fish and chips, and faggots.
For the uninitiated, faggots are essentially chunky little meatballs made from offal and flavoured with herbs and breadcrumbs. A favourite of my dads, I grew up eating them – but only on his birthday, because my mum found the idea of shaping the minced-up off cuts too offputting for any other occassion.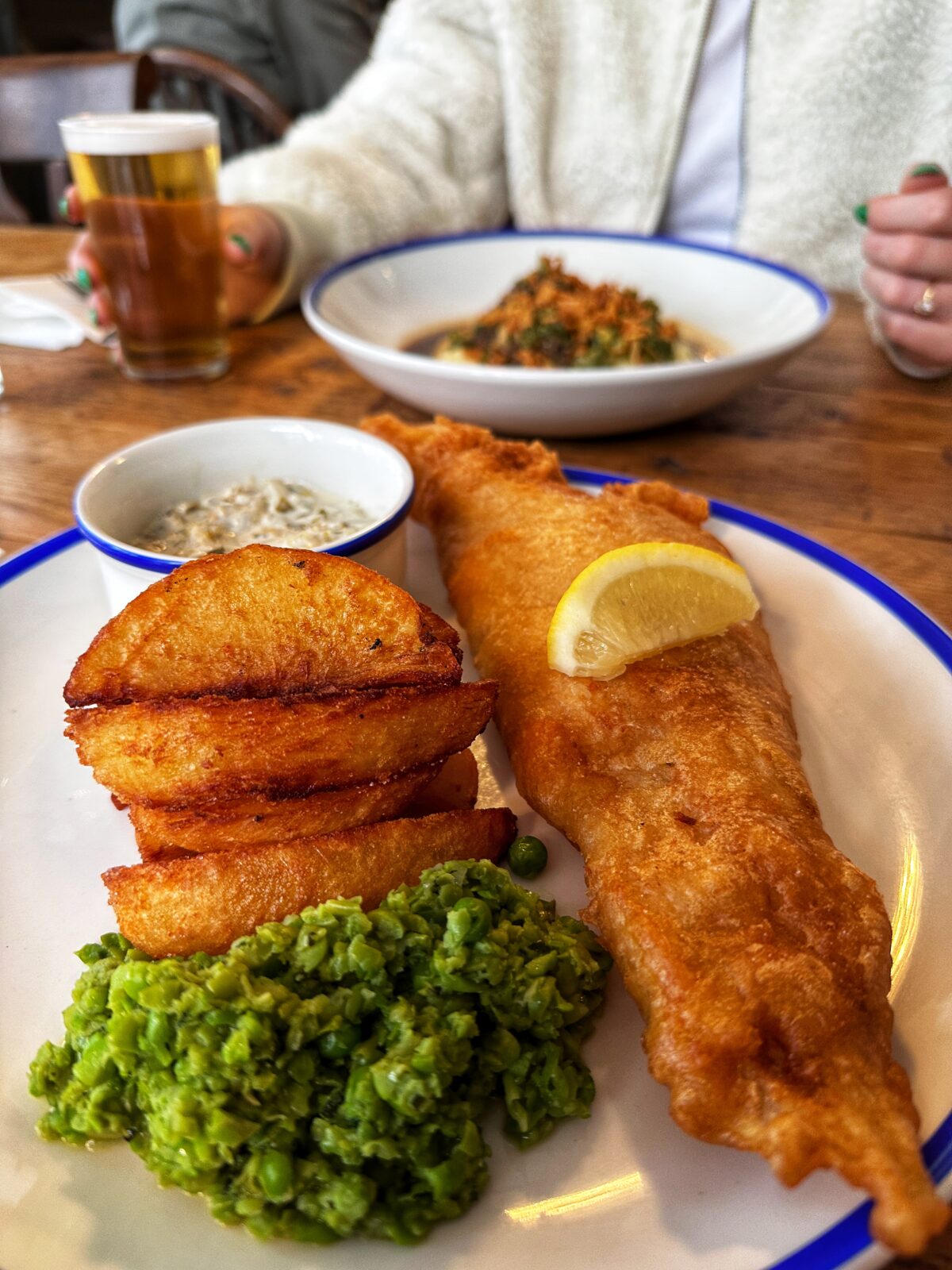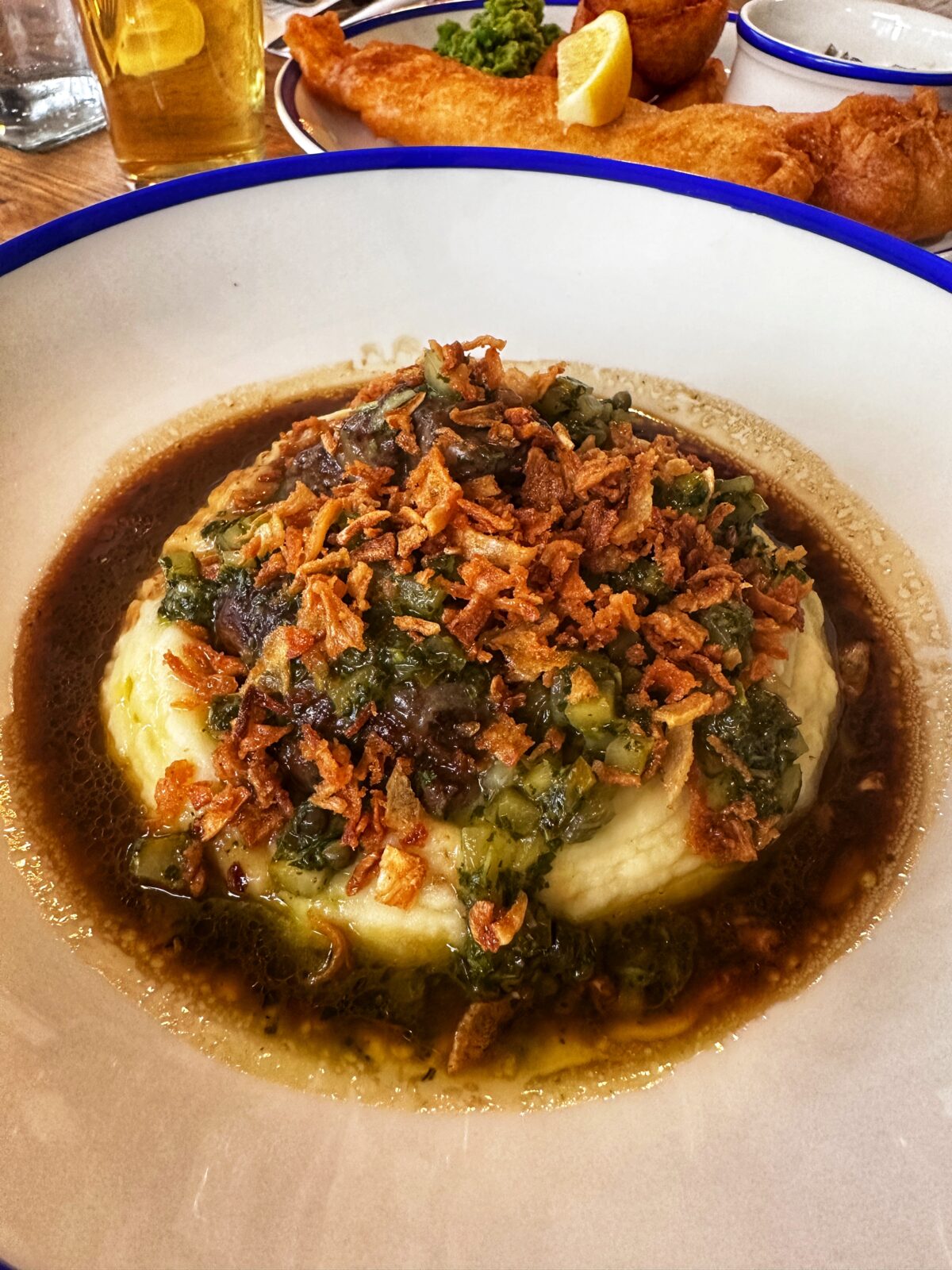 Typically they're made using pork, but at The White Horse the meat of choice is lamb. It works, very well, the herbs running through dense meatballs, which in turn sit atop a bowl of creamy mash pooled with rich gravy. Crispy shallots add crunch. It's proper.
As for the fish and chips, we both agree that aesthetically these are the neatest chips we've ever seen. "DId they recruit a bricklayer in to lay these chips? They look so neat" quips my dinner date as we dive in.
We agree the fish batter is stodgy, but in the best possible way. Another thirty seconds in the fryer and it would've been overcooked.
As it is, though, everything is absolutely spot on: from the thickly sliced homemade pork pie paired with a sunshine-yellow piccalilli, to the chunky slice of Welsh rarebit loaded with lashings of stout and Appleby's smoked Cheshire cheese.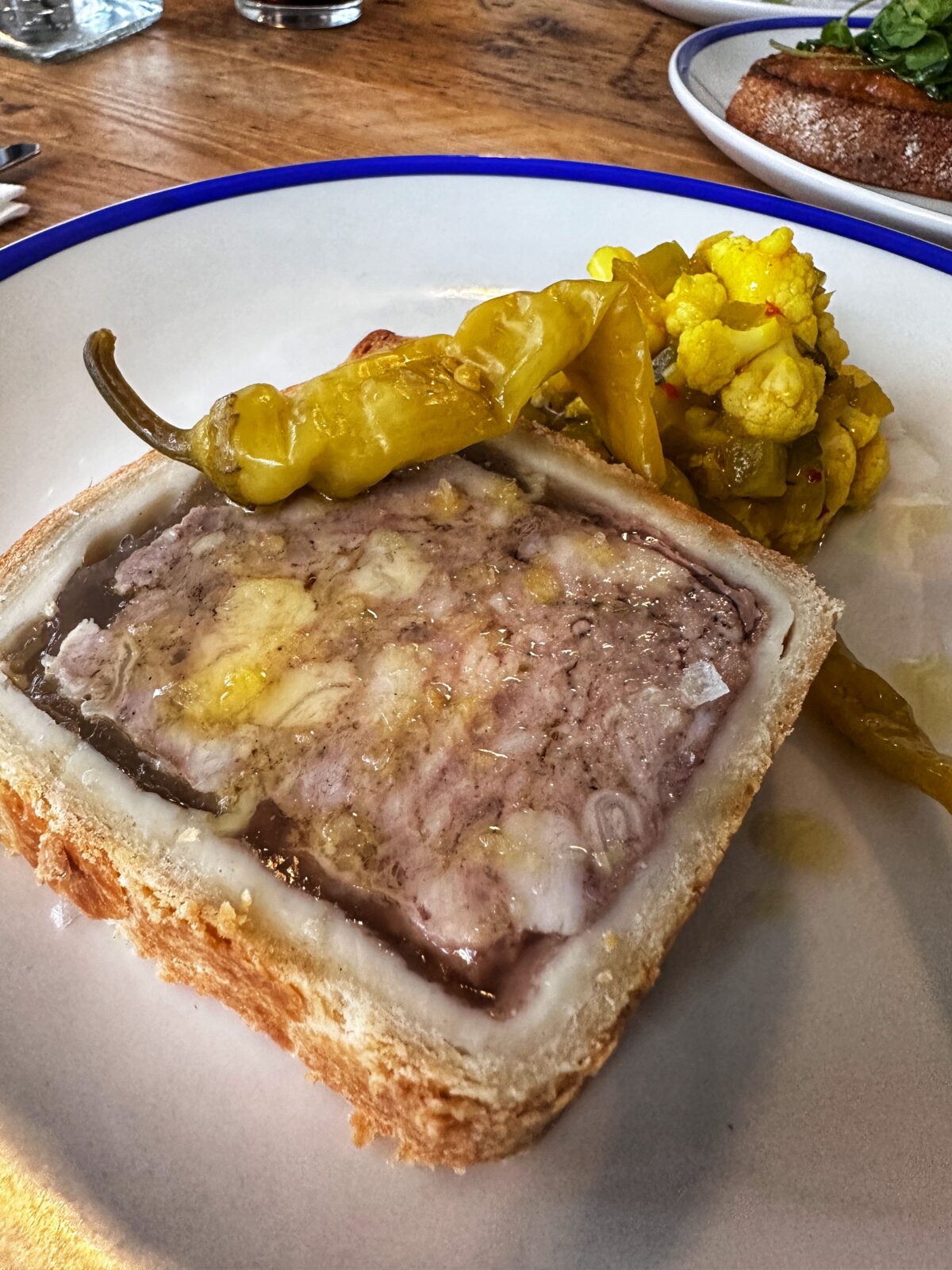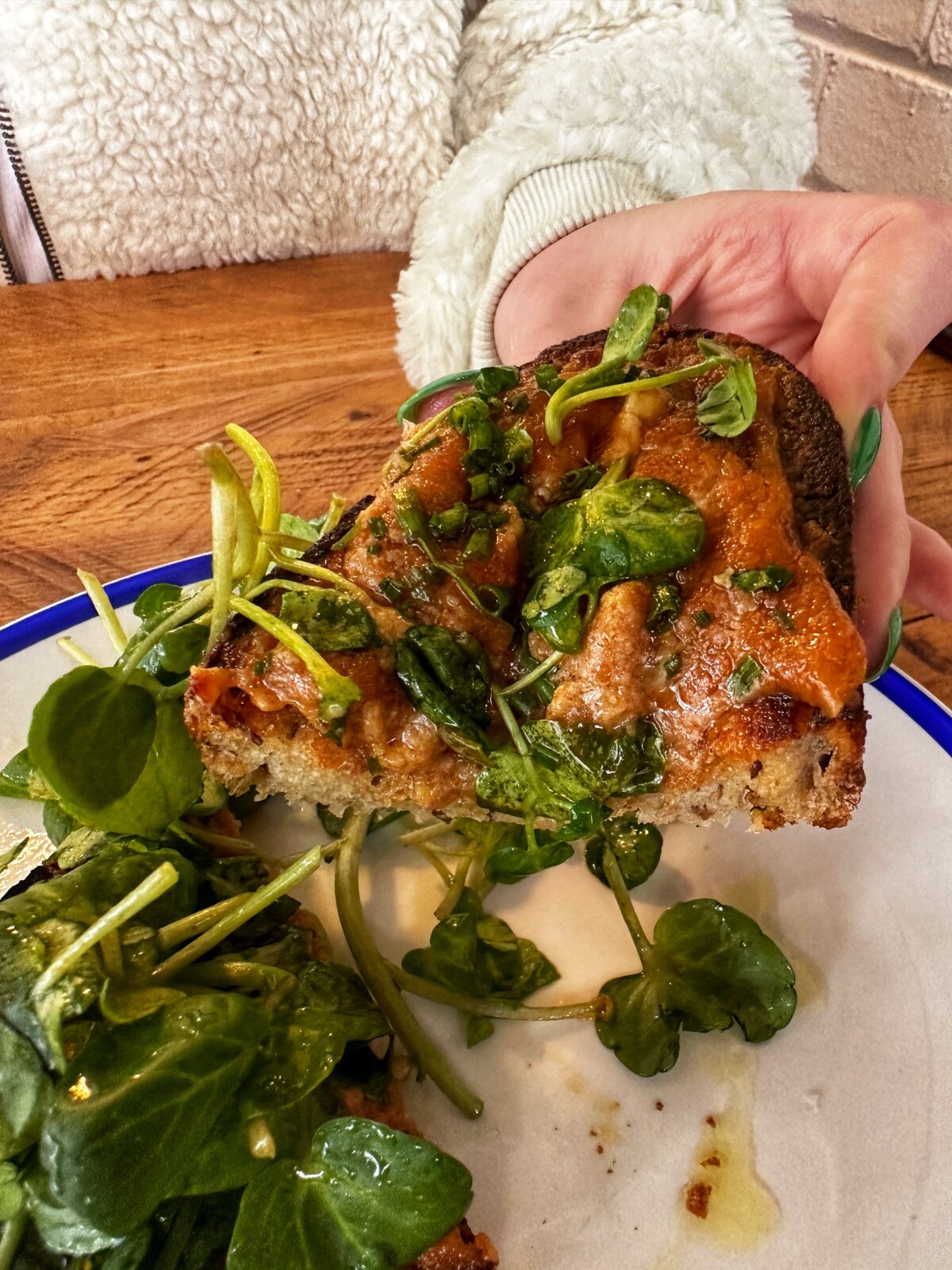 Yes it's early days and we're in danger of running into a rave before the staff have even learnt to walk, but in fairness even the service was impeccable – something you don't always expect to find at a new opening just finding its feet.
Our server did admit they were slightly terrified about the first day, but during our meal it didn't show,aside from Gary Usher opening the door himself on our arrival. I don't expect you'll be getting that every day.
That said, the controversial £19.50 burger mysteriously disappeared from the menu just before opening day came around. It just wasn't perfect, so we're told, so it didn't make the cut. Still you can't criticise them for caring too much, that's for sure.
Read more: The new restaurants and bars opening in Manchester this month | March 2023
This new opening is not trying to reinvent the wheel, at all. If anything, it's just returning to what the wheel used to be. Comforting classics, done well, with decent pints and an attractive wine list that won't break the bank (£22 for a bottle).
We do love a good country pub at The Manc, and this is definitely one of them.
Feature image – The Manc Eats