Eats
The new restaurants and bars opening in Manchester this month | March 2023
From vegan sushi with 'mock meat' to new ramen spots, a gorgeous bistro in Marple and the relocation of longstanding favourite Vnam, there's loads going on this month.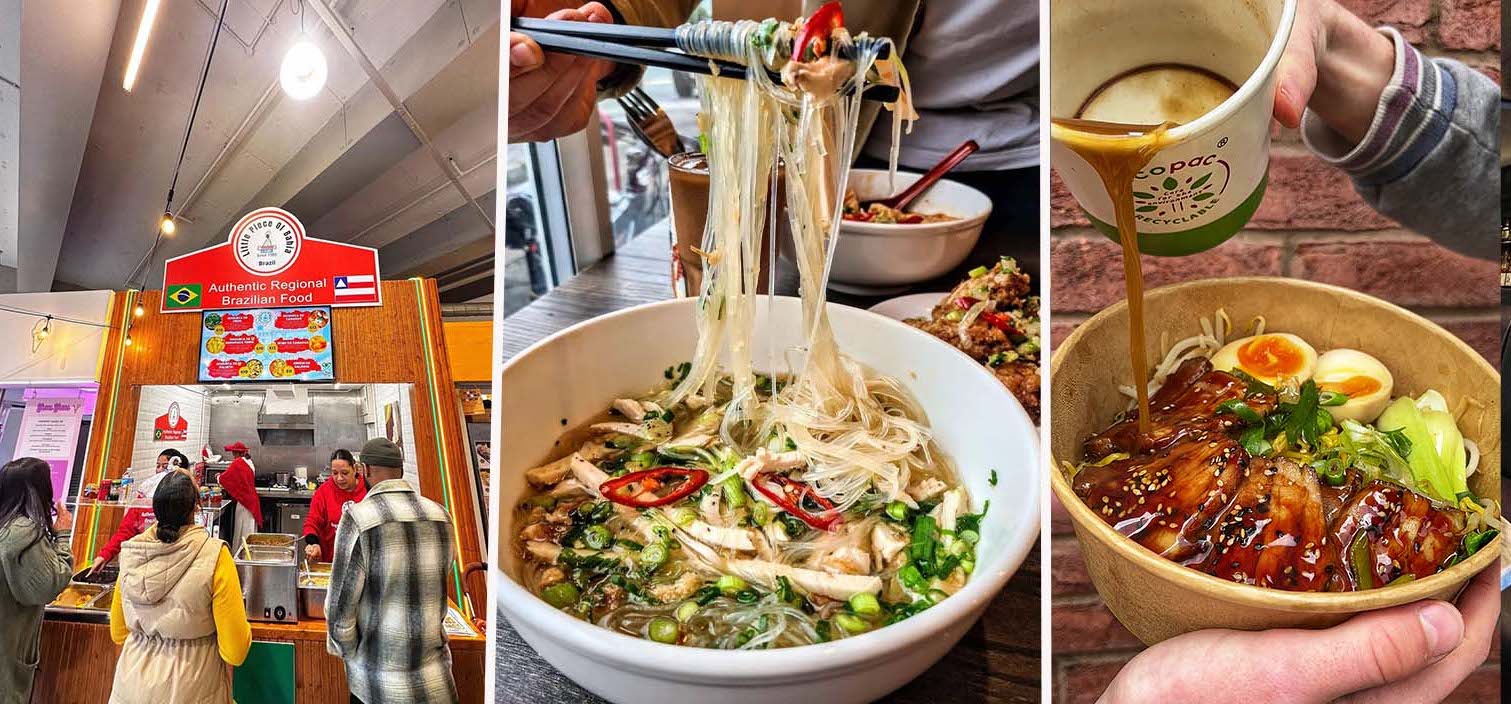 This March, once again we've got some absolutely cracking new restaurants and bars opening in Manchester to shout about.
From a new street food stall serving delicious Brazilian curries inside Manchester Arndale Market, to a relocation for longstanding favourite Vnam into the old VRev site, there's lots to get excited about – as ever.
Add to that a new cocktail bar in Chorlton, the return of vegan sushi favourite CB Sushi to Ancoats General Store and a gorgeous-looking bistro over in Marple, and we're sure your tummy will be rumbling in no time.
Keep reading to discover where to put on your list this month.
Vnam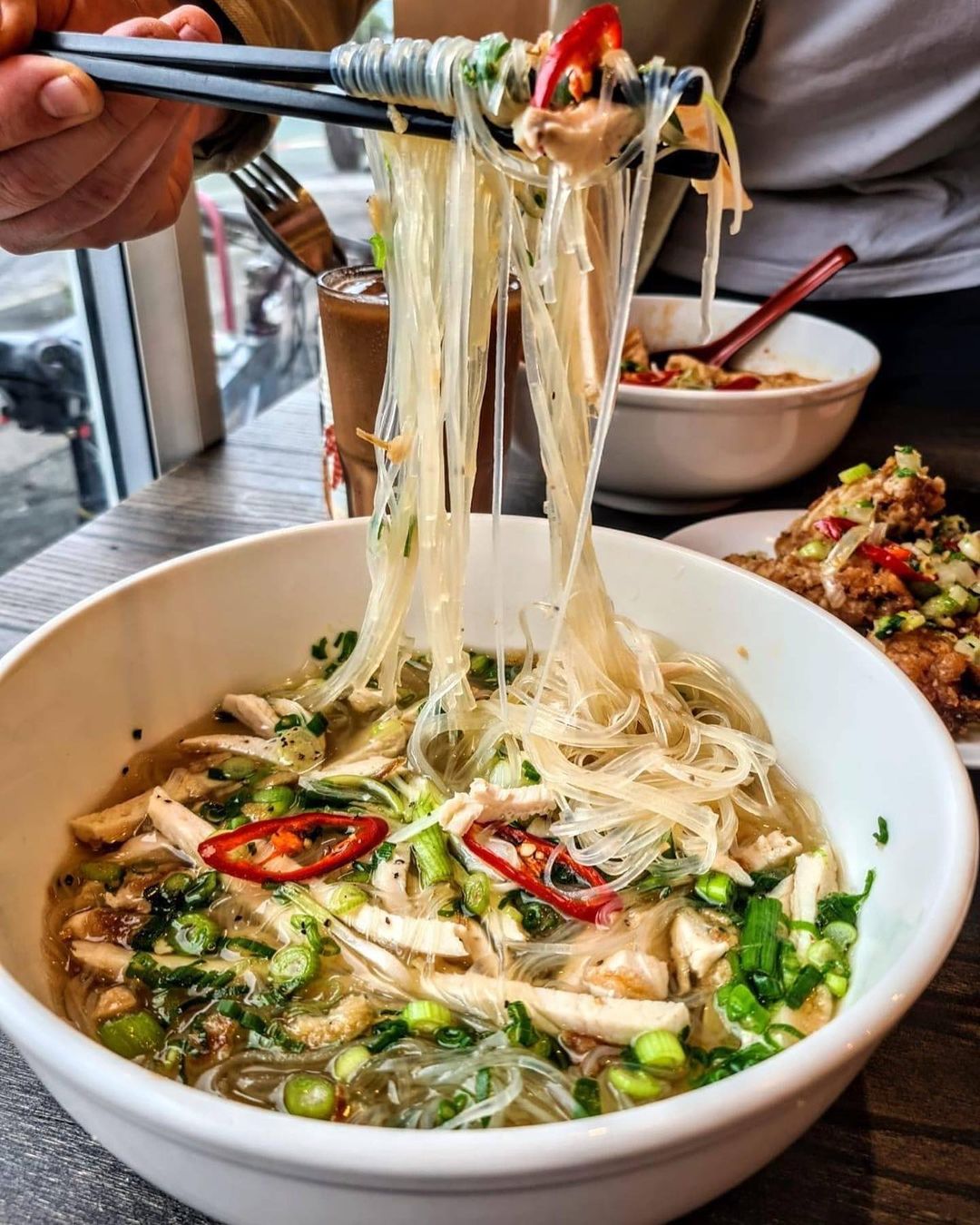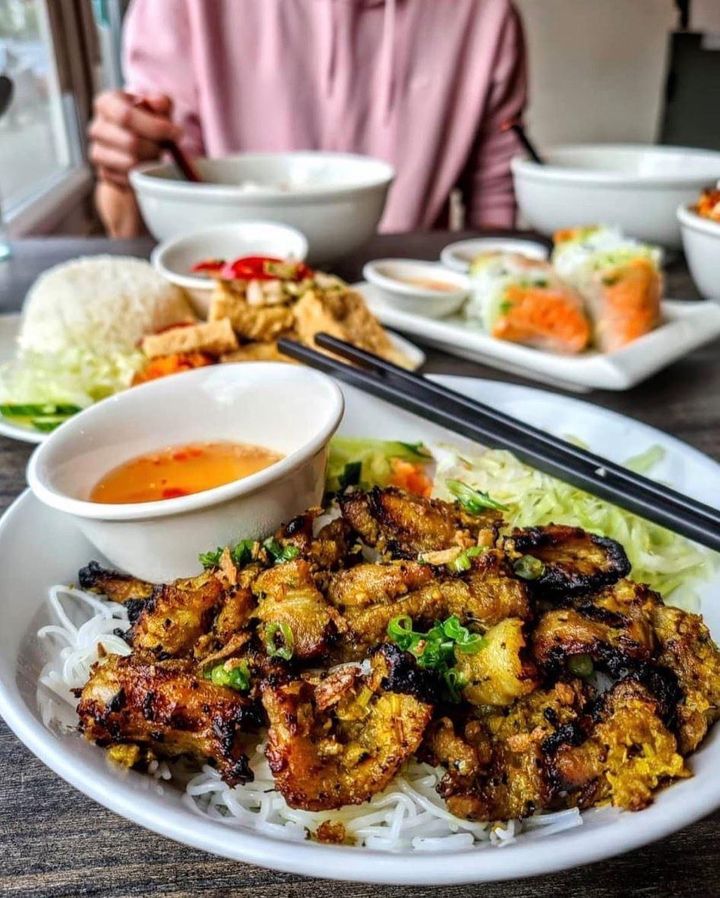 First established in 2010, Vnam claims to be Manchester's first ever Vietnamese restaurant. It's certainly made its mark on the city these past thirteen years, originally operating as a street food stall inside the Arndale market before opening a bricks and mortar site in Ancoats on Oldham Road.
Now, the restaurant is relocating into the heart of the Northern Quarter. This Sunday, it will open the doors to its new home – tranforming what was once VRev, Manchester's original vegan junk food spot, into a haven of aromatic pho, summer rolls and spicy seared meats.
5 March
97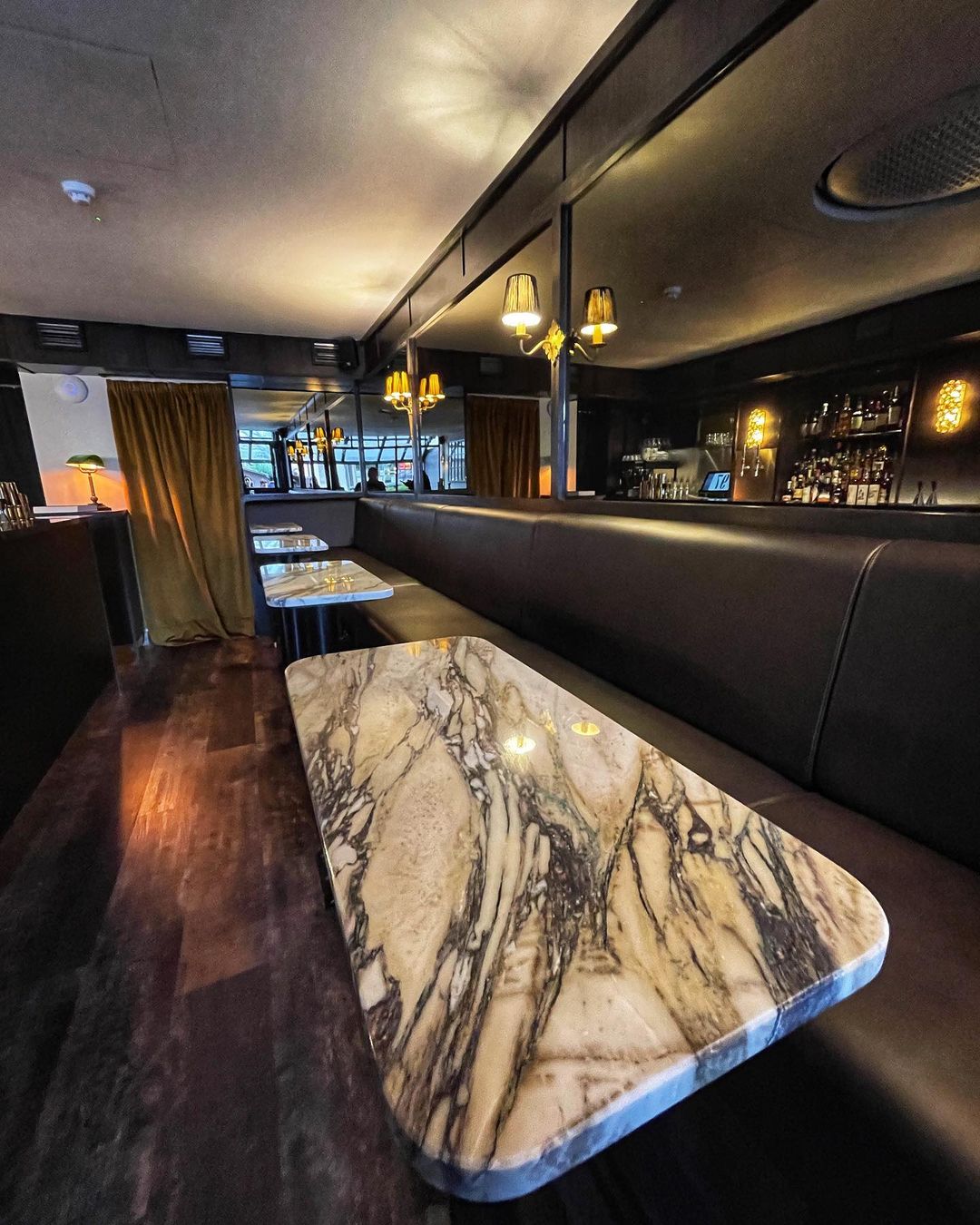 Brought to Chorlton's bustling Beech Road by the team behind Tariff and Dale and The Lead Station, new cocktail bar 97 is offering up some absolutely quality drinks in a fun format – each displayed on Top Trumps cards.
The drinks menu, crafted by Chorlton native Ellie Craddick, features plenty of homemade shrubs, tinctures and syrups. Made up of 25 drinks in total, discover a mixture of signature cocktails and classics with a 97 'spin' such as a double-shaked whiskey sour that uses wild mushrooms for added funk.
Officially opening on 10 March, the new bar will also serve a list of exceptional wines and craft beers alongside light nibbles.
10 March
A Little Piece of Bahia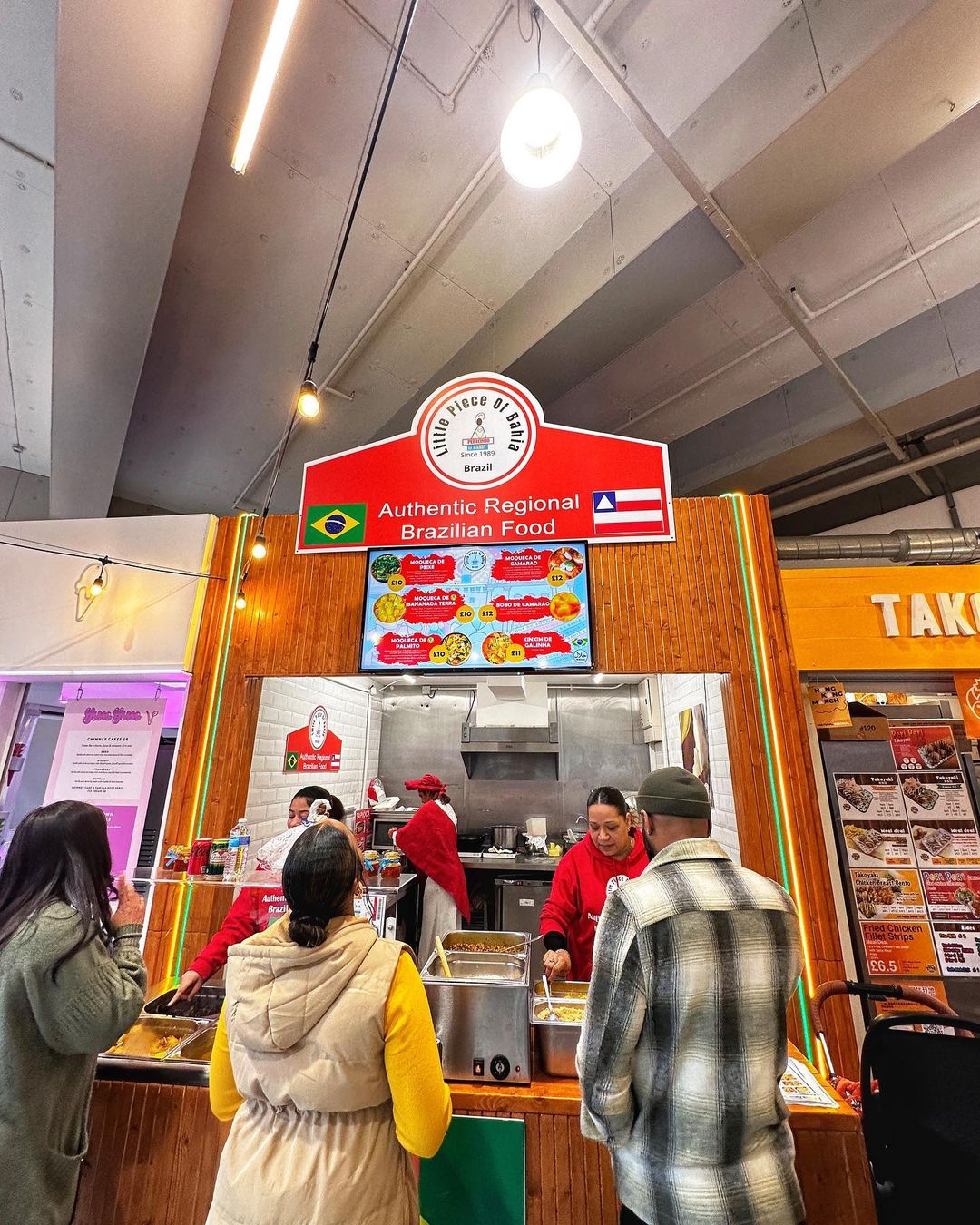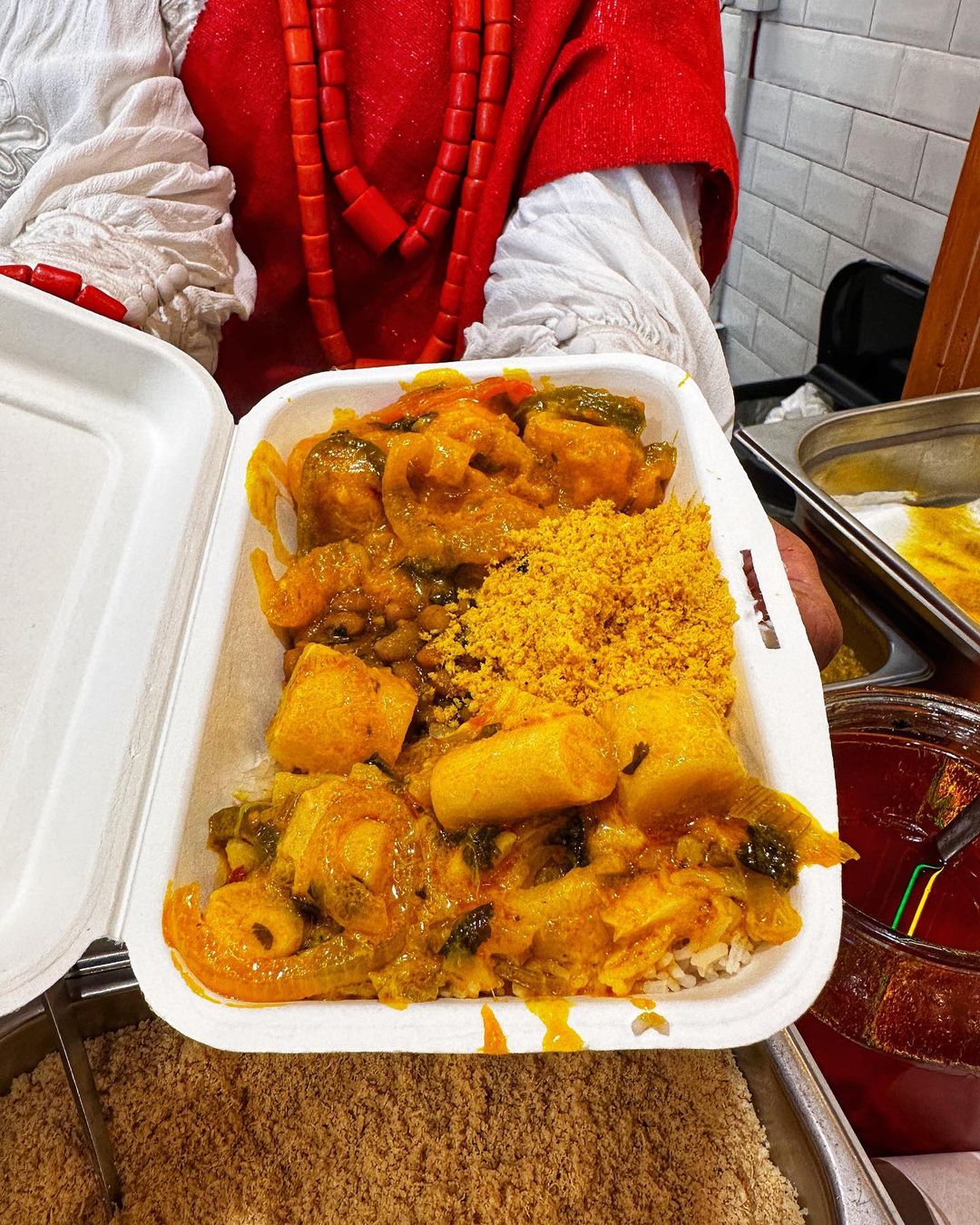 A Little Piece of Bahia is a new Brazilian street food stall in the Arndale market that is bringing authentic regional curries to the city centre for the very first time.
We're talking plantain curry, carne de sol, feijoada and bobo de camarao, acaraje and more, all made using high quality ingredients (its owners tell us that they never use water in their curries, only coconut milk).
A business with a rich family heritage, Little Piece of Bagia first began in 1989 and is now making its way to Manchester 34 years later.
Open now
CB Sushi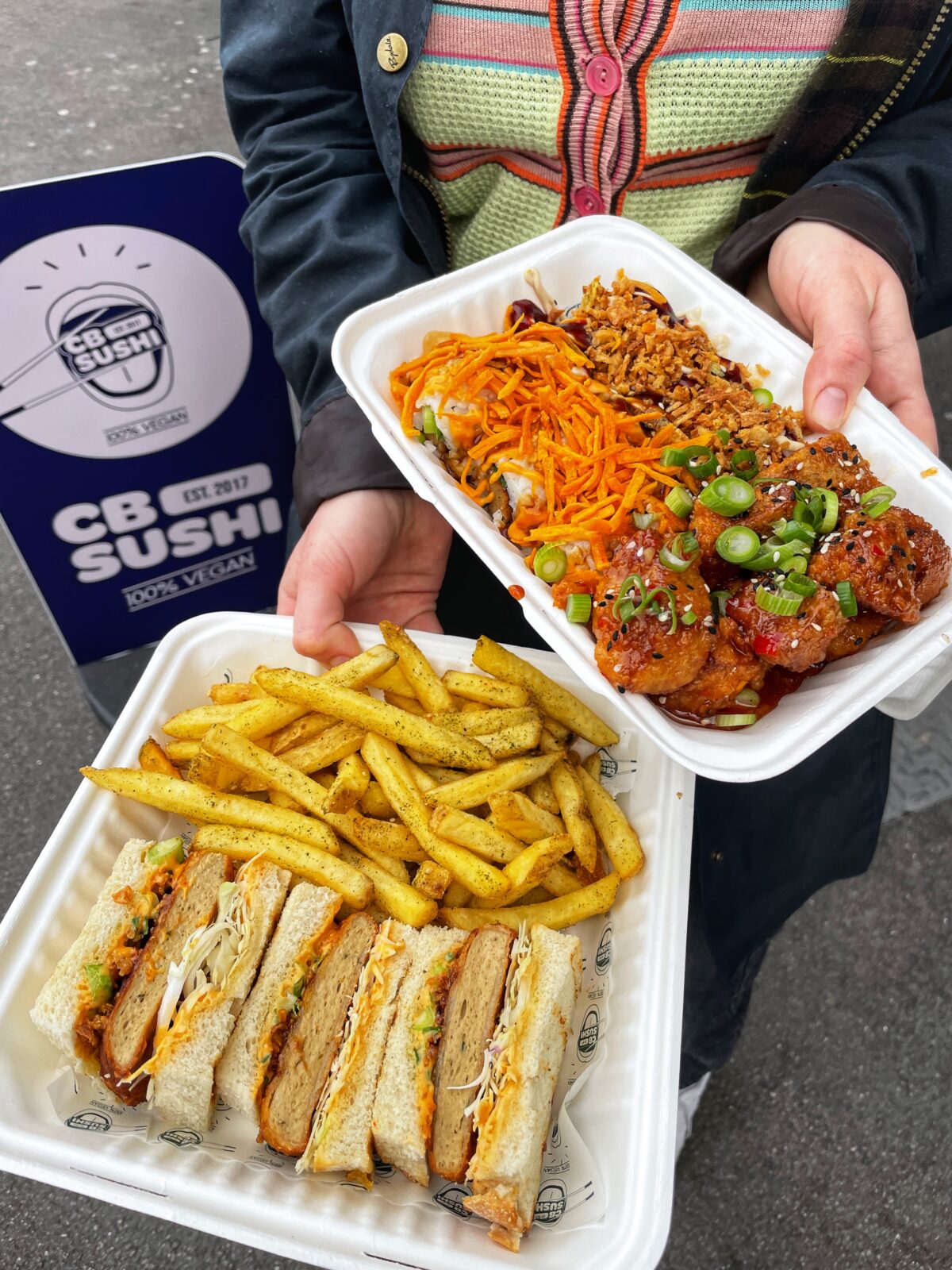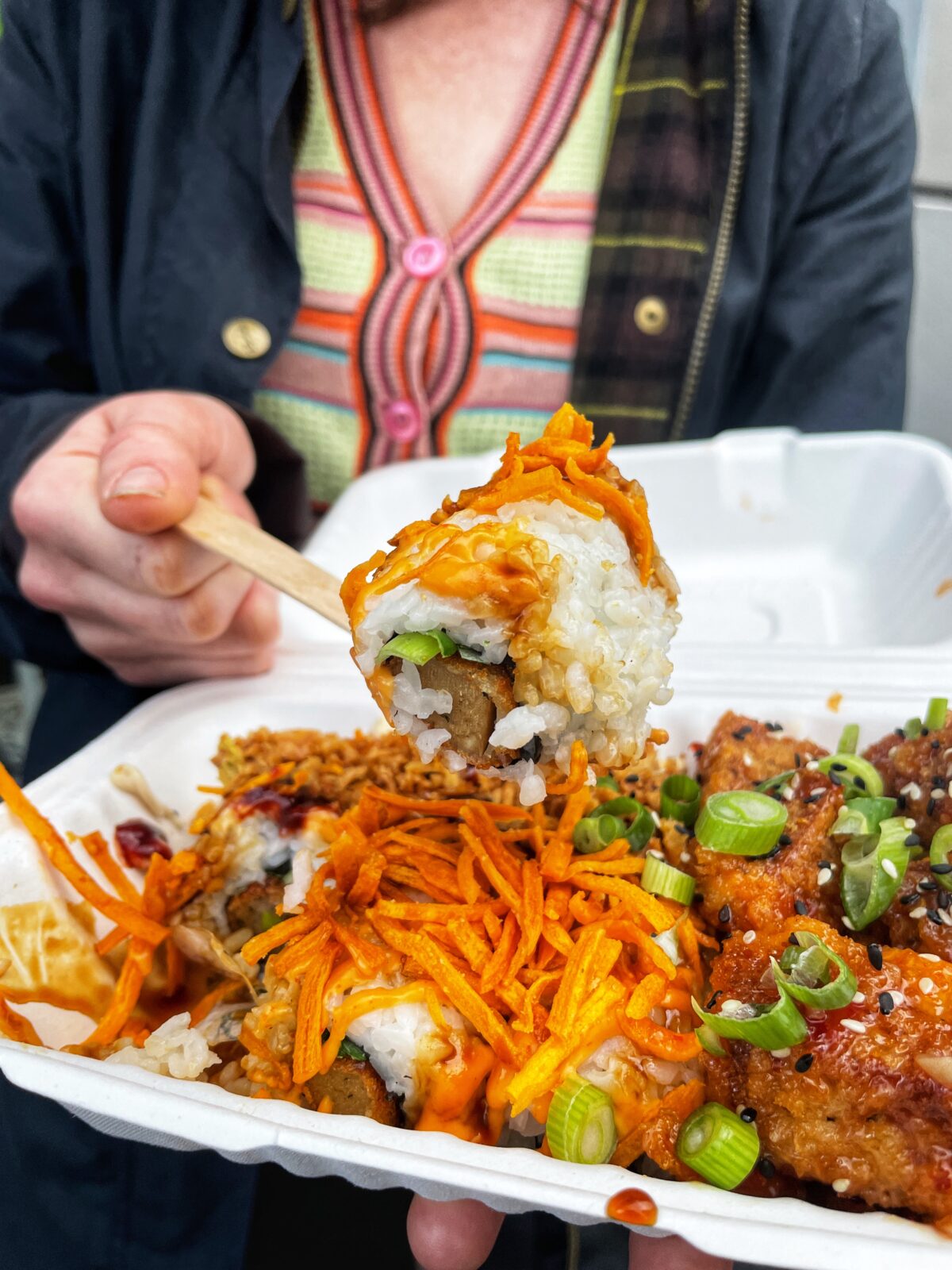 Vegan sushi spot CB Sushi is popping up inside Ancoats General Store (AGS) once again this month, slinging out tiny Japanese-style Katso sandos and a variety of sushi rolls filled with 'mock meat'.
At AGS throughout March, here you'll find a variety of colourful sushi rolls filled with the likes of hoisin 'duck', vegan 'pork', 'beef' and katsu 'chicken'.
Packed with flavour, the CB Sushi hoisin 'duck' rolls are packed with pulled 'duck' meat, cucumber and spring onion, then topped with hoisin glaze and a delightful onion crunch.
Read more: A new vegan sushi spot with 'mock meat' has popped up in Ancoats
Open now
Suki Suki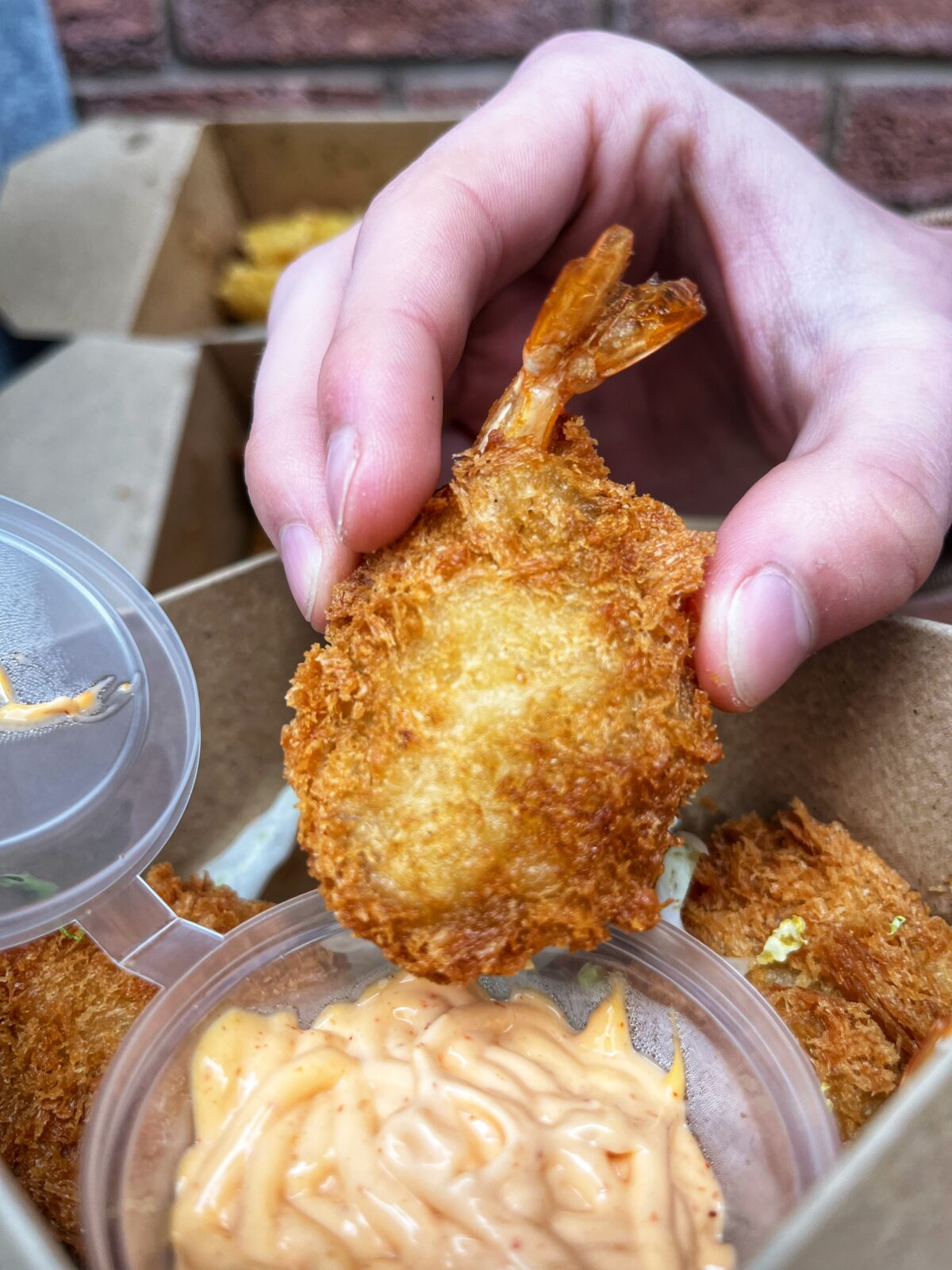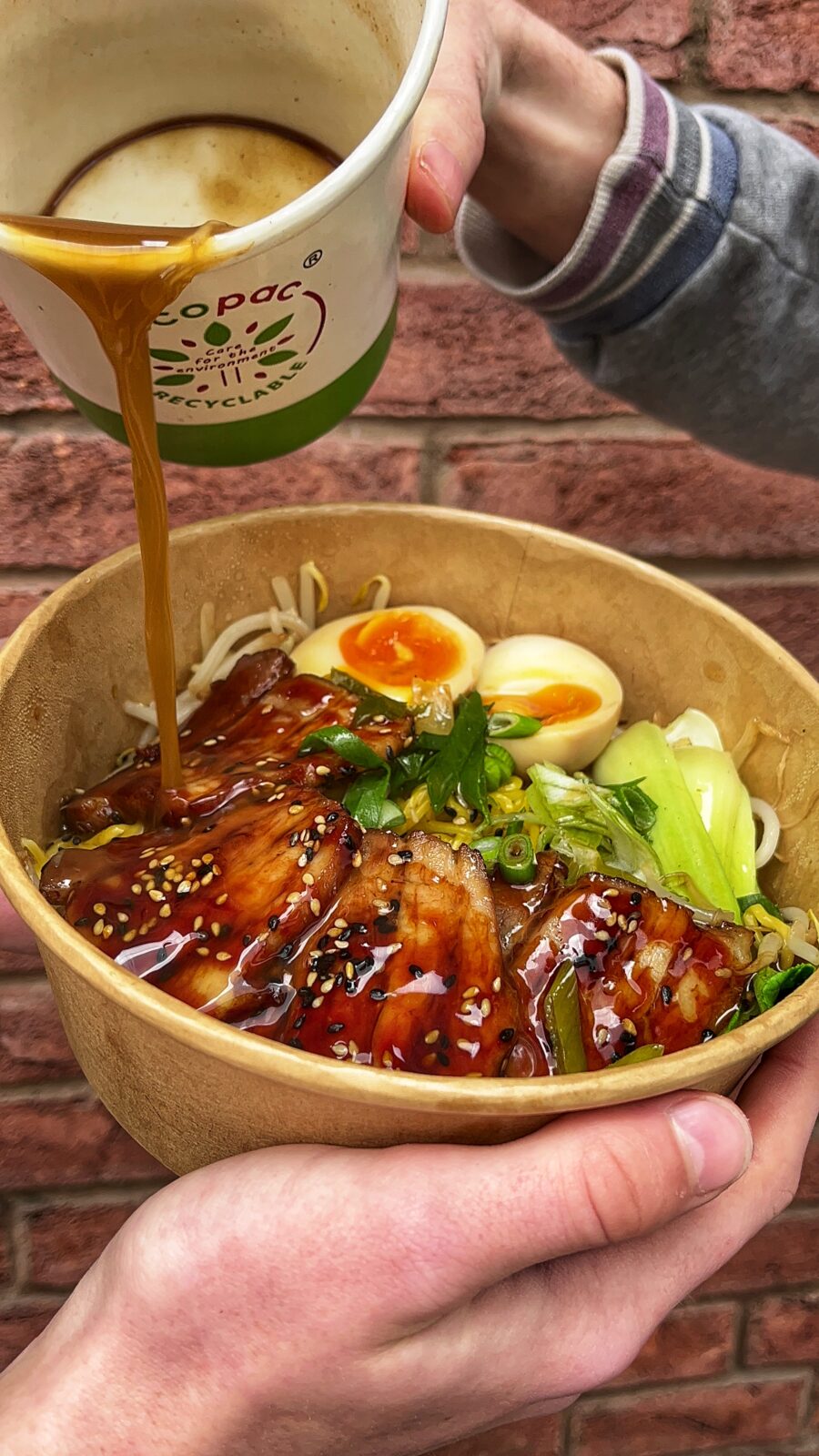 A new pan-Asian eatery and bar is opening inside the Great Northern Warehouse at the end of this month, however those who are really keen can order an early taste via Deliveroo.
Serving up bao, dumplings and steaming bowls of ramen noodles alongside fun cocktails and a selection of craft beer, Suki Suki is already bringing bags of flavour to this quarter of the city – we can't wait to see how the restaurant looks.
For now, if you want to give it a go we've partnered with Deliveroo to give you an exclusive £5 off your first order when you used the code 5OFFSUKISUKI.
Live on Deliveroo now, restaurant opening end of March.
Fold Bistro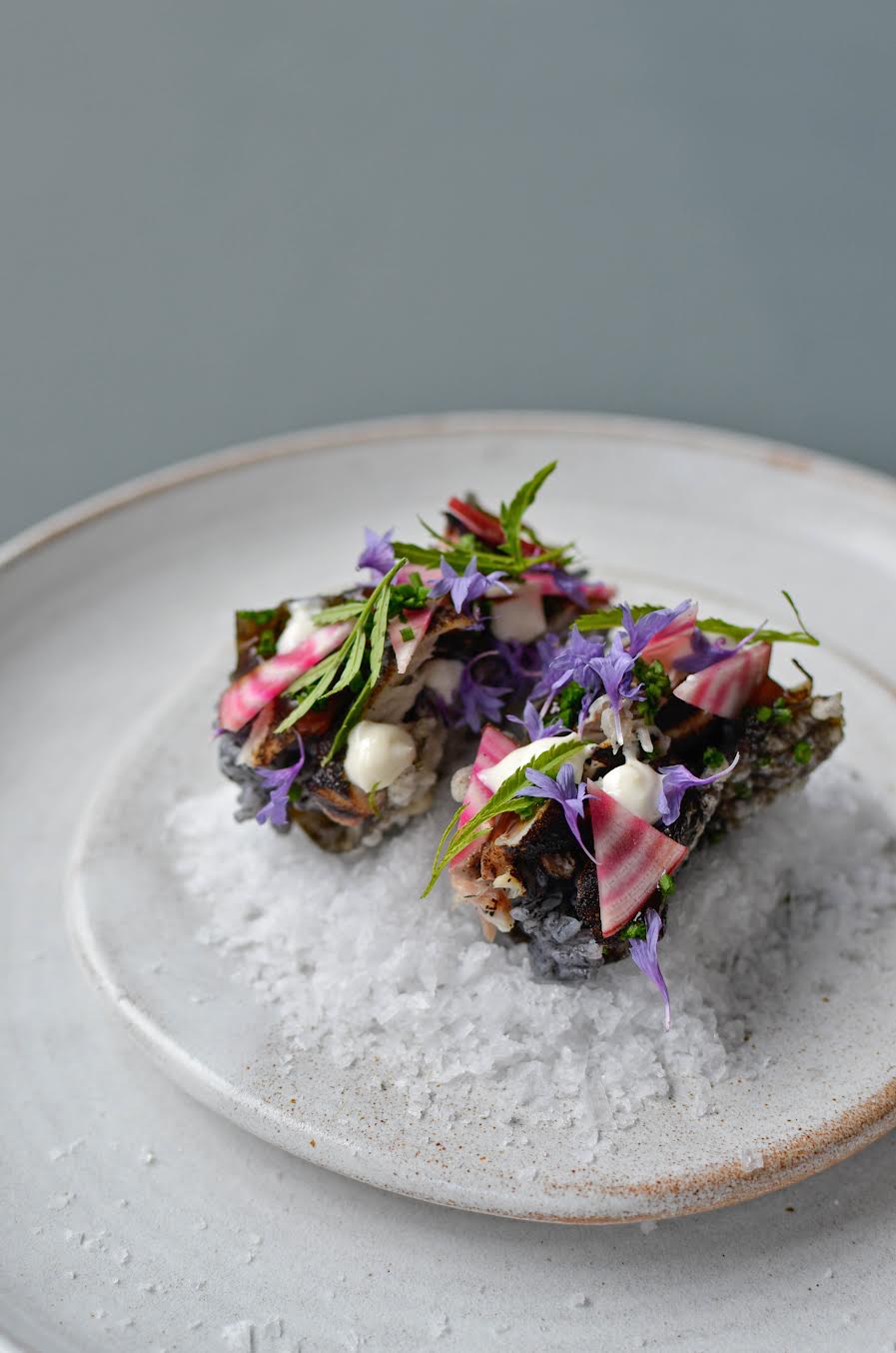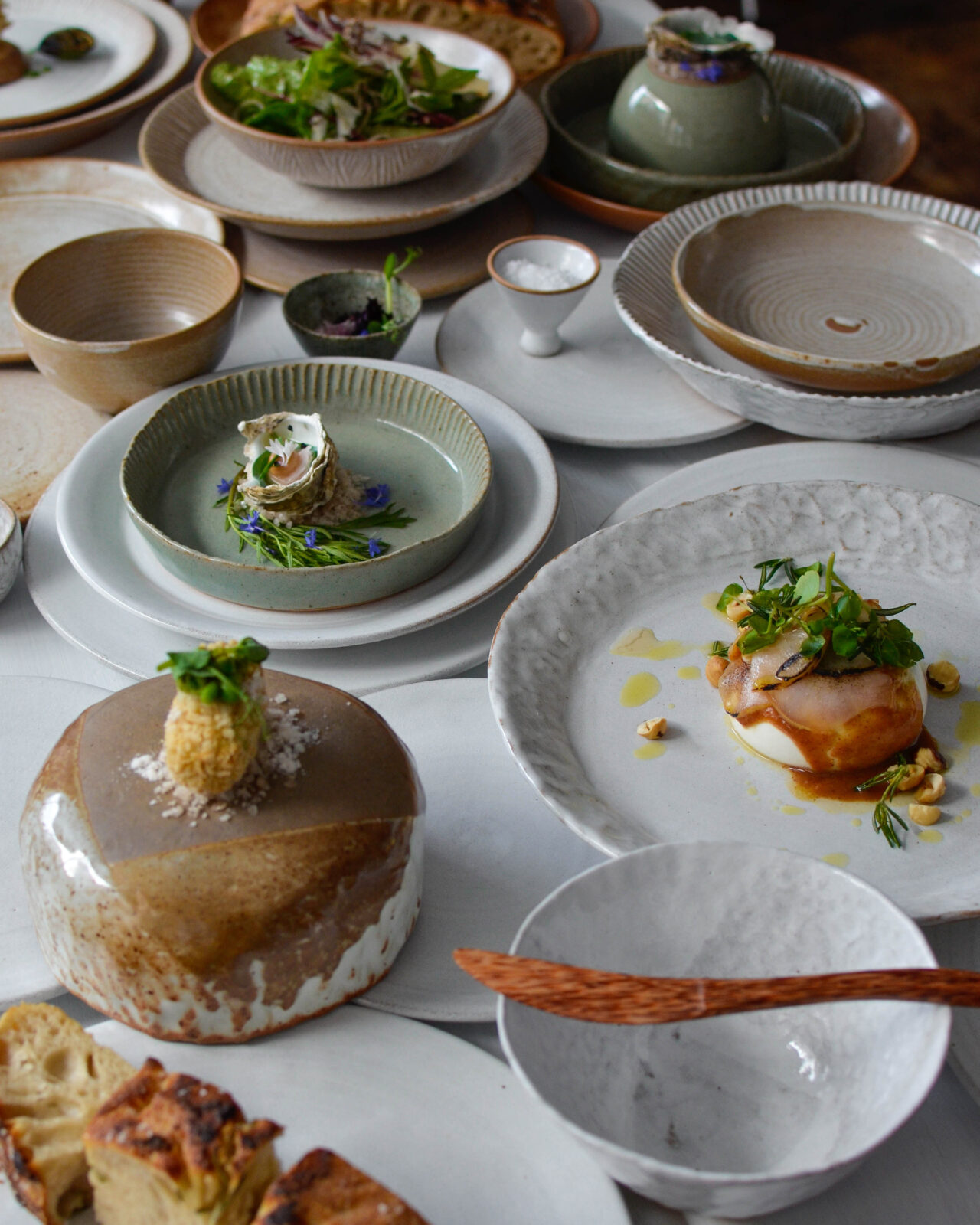 Newly opened in Marple is Fold Bistro, a gorgeous little eatery and bottle shop serving up biodynamic wines and cocktails alongside some beautiful small plates.
Serving a menu of delicious British seasonal sharing plates, with multi-cultural influences and a touch of North West nostalgia running throughout, think Chip Shop Croquettes with monkfish and champagne curry sauce and Earl of Stonham Wagyu Tartare with IPA Pickles.
Developed by Executive Chef, Ryan Stafford, and Head Chef, Craig Sherrington, each dish on the menu uses responsibly sourced ingredients and local quality suppliers where possible.
2 March
Maki & Ramen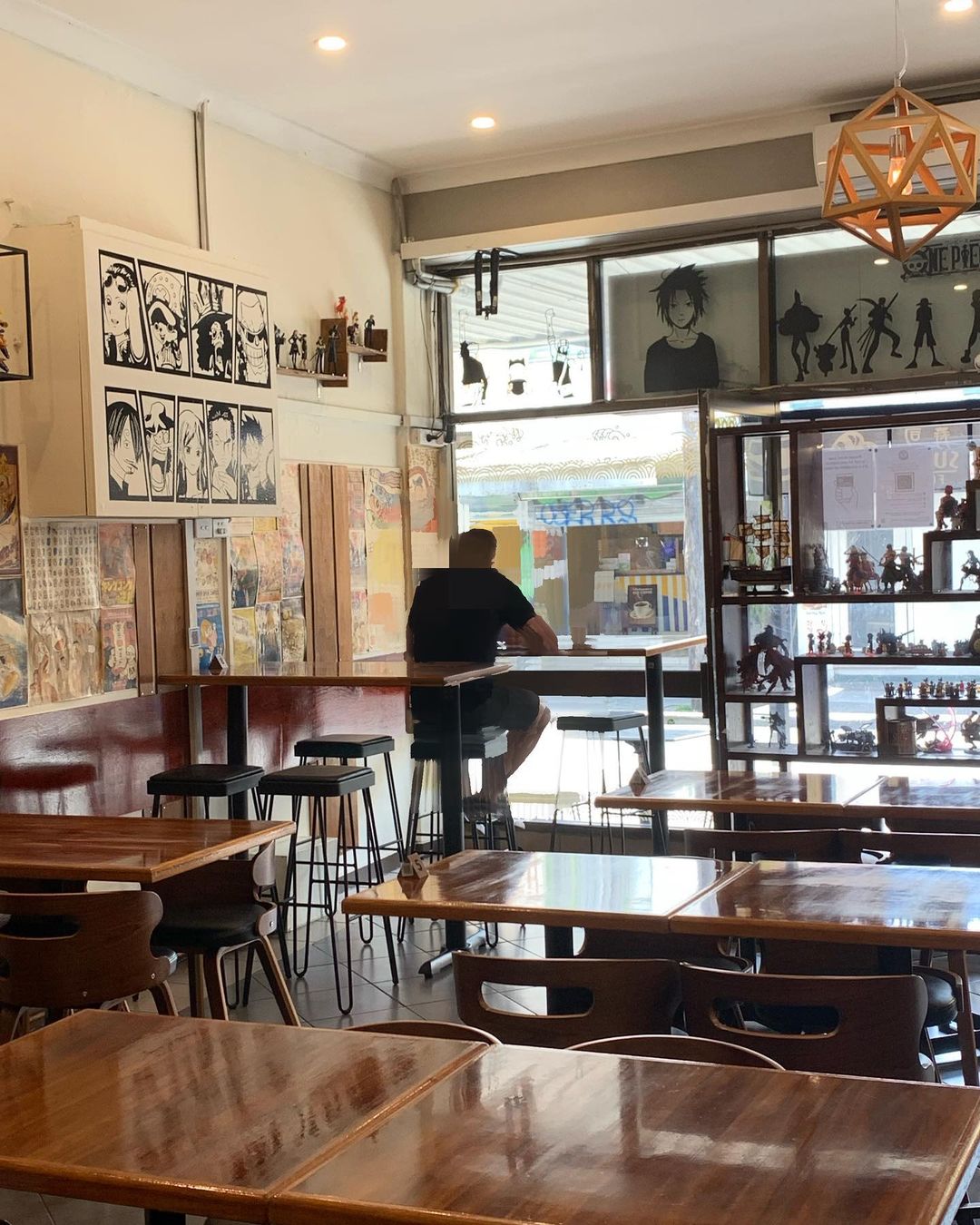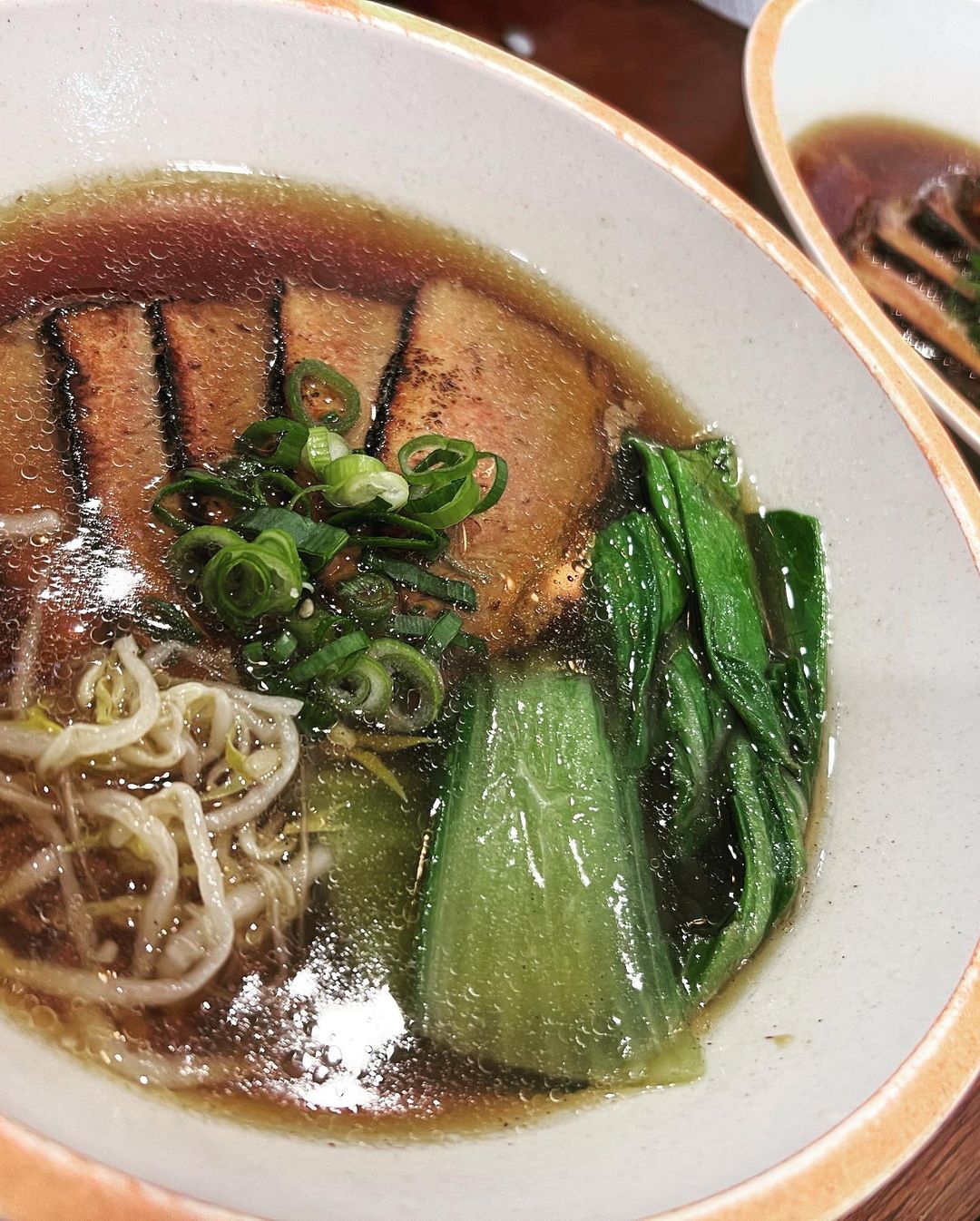 For a long time, Manchester suffered a shortage of ramen shops. Not any more. Yes, we've just said goodbye to late night fusion spot CBRB *sigh* but we've still got some absolute bangers in town – not least Tokyo Ramen and New Wave Ramen.
Now, we've got another on its way. First opened in 2015 by Teddy Lee, a former chef who studied at a sushi academy in Tokyo, restaurant chain Maki and Ramen will open its doors to its first northern branch on New York Street this month.
That said, it's not all ramen. As the name suggests, you'll also find a lot of sushi here with maki being something of a speciality.
TBC
The Waltzing Matilda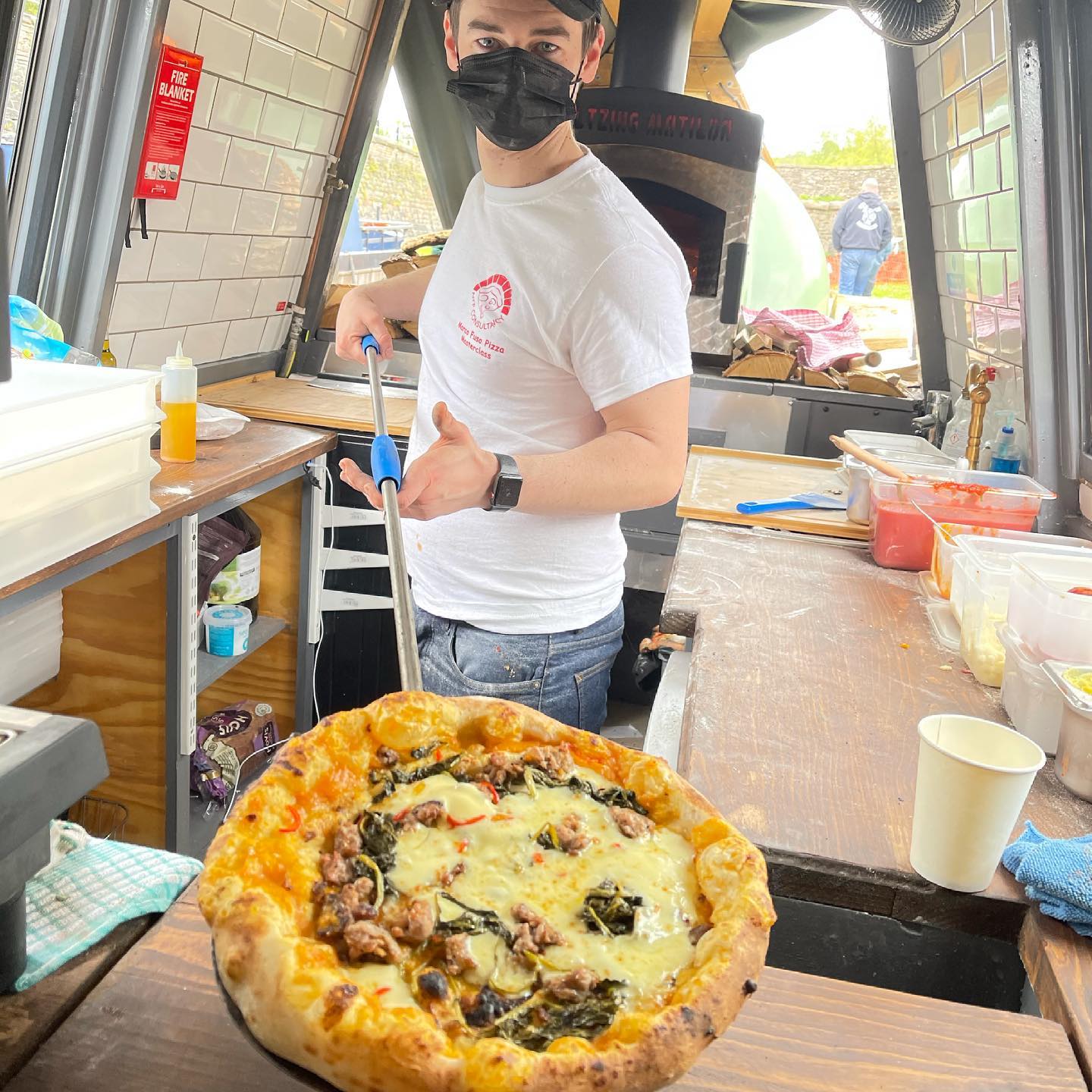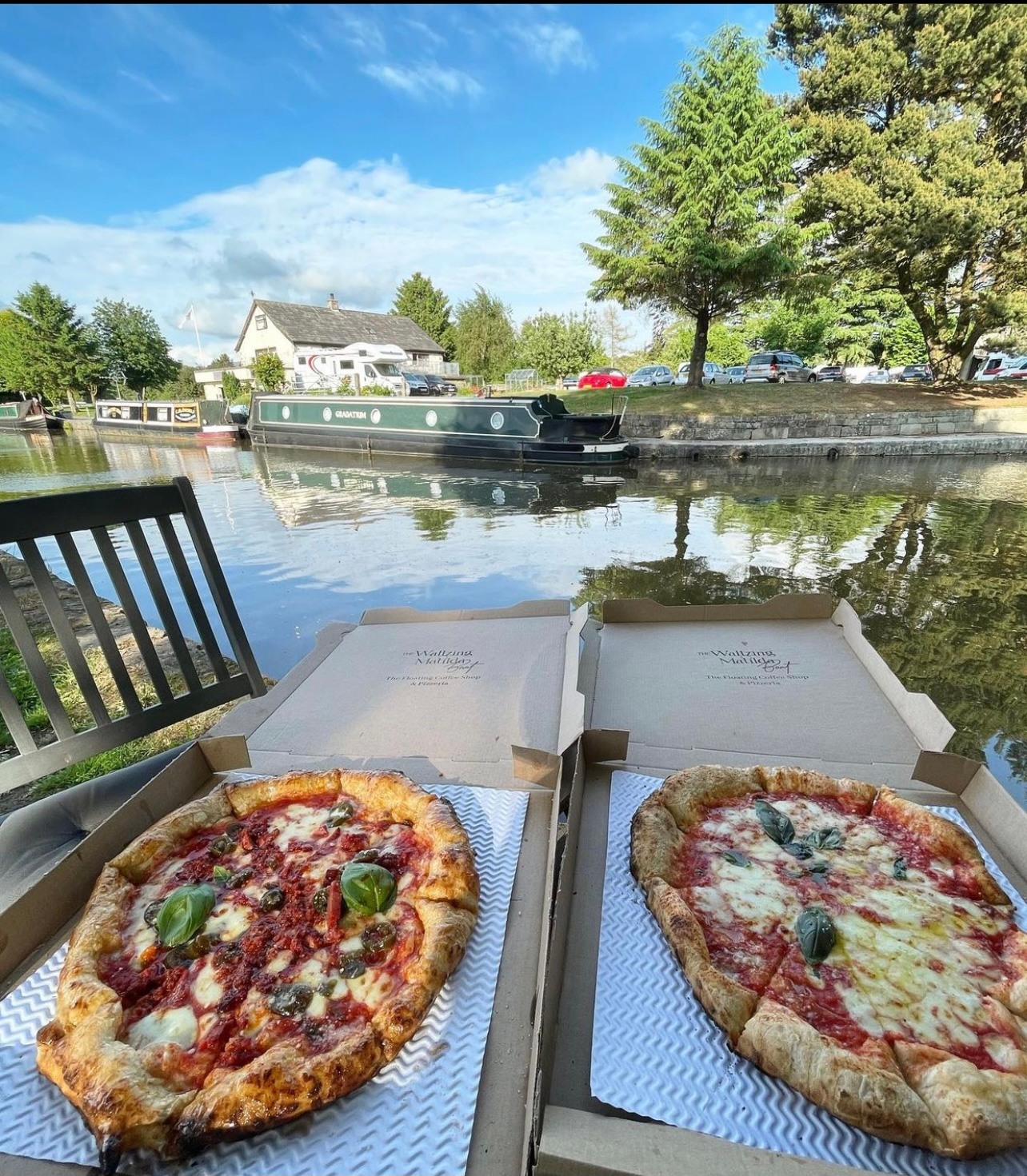 Not entirely new, but back after a period of closure, the popular wood-fired pizzeria on a canal boat The Waltzing Matilda will return this month after a refurbishment.
Dropping anchor at Tramway Wharf in Marple from 11 March, fans can once again find all of their Neapolitan pizza favourites alongside hot coffee and bakes. Sounds like a perfect stop off for a weekend walk, if you ask us.
11 March
Read more: The floating pizzeria traveling around Greater Manchester on a canal boat
Knoops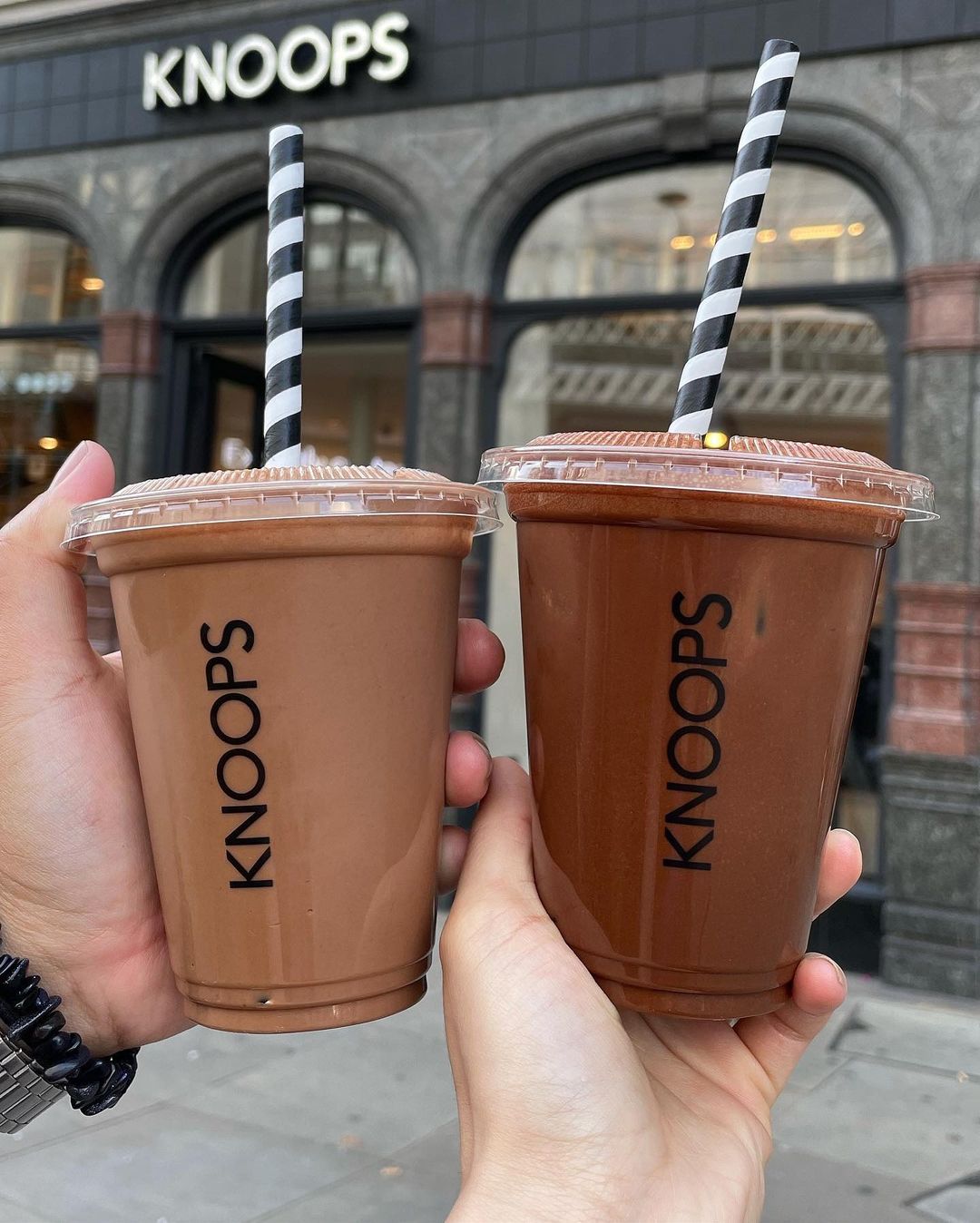 Artisan chocolate cafe Knoops is opening in Manchester this month, bringing a huge range of chocolate milkshakes, iced chocolate, hot chocolates and mochas with it.
The London brand will open its first northern store later in Manchester city centre, taking over a vacant unit on the corner of Cross Street and South King Street close to the Town Hall.
Offering twenty different styles of hot chocolate and six styles of rich and creamy chocolate milkshakes, on the menu sweet tooths will find a huge range of different percentage chocolates to choose from.
TBC
Eat Like A Greek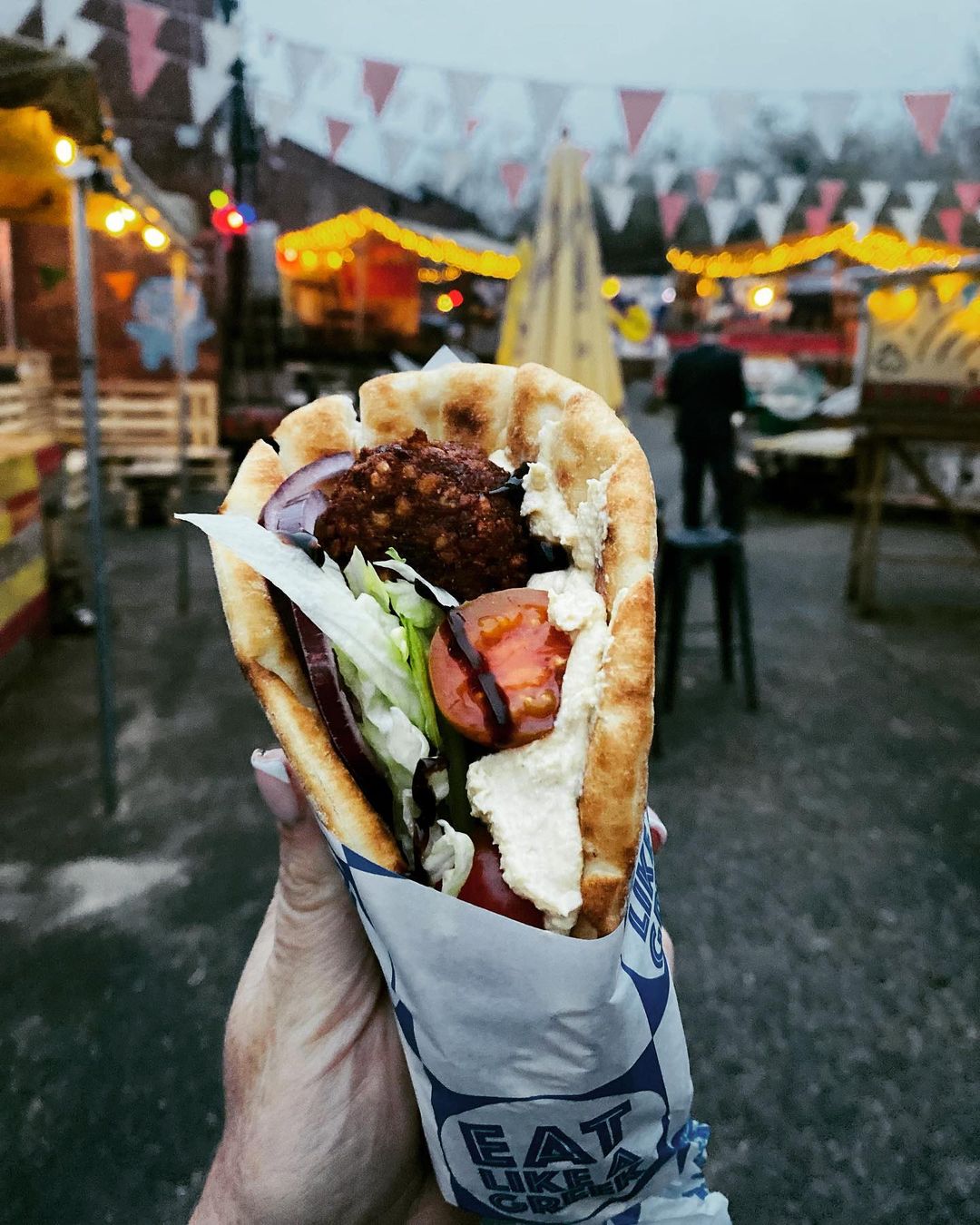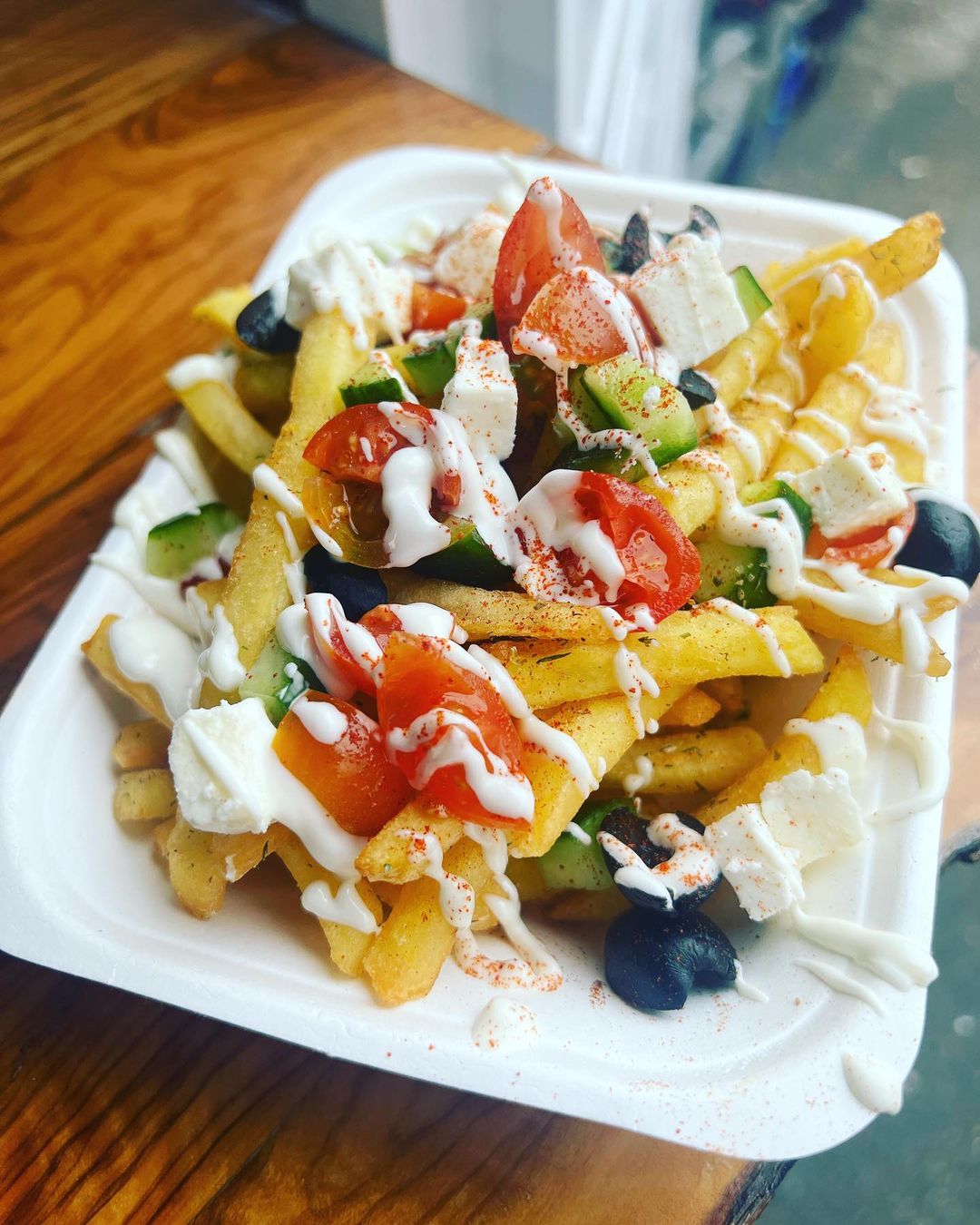 Good news for the people of Monton this month, who will soon welcome a new Greek eatery to their neighbourhood.
Having made a name for itself on the street food scene, Eat Like A Greek is set to bring its famous gyros to Monton alongside a range of mezze and loaded chips, opening inside the former Wok Brothers unit next to Blacksticks on the High Street.
TBC
Feature image – The Manc Eats / Vnam / The Manc Eats