Eats
KFC have launched their very own '11-Herbed and Spiced' rum
Cluckin' hell. Just shut up and take our money already. (this article contains affiliate links)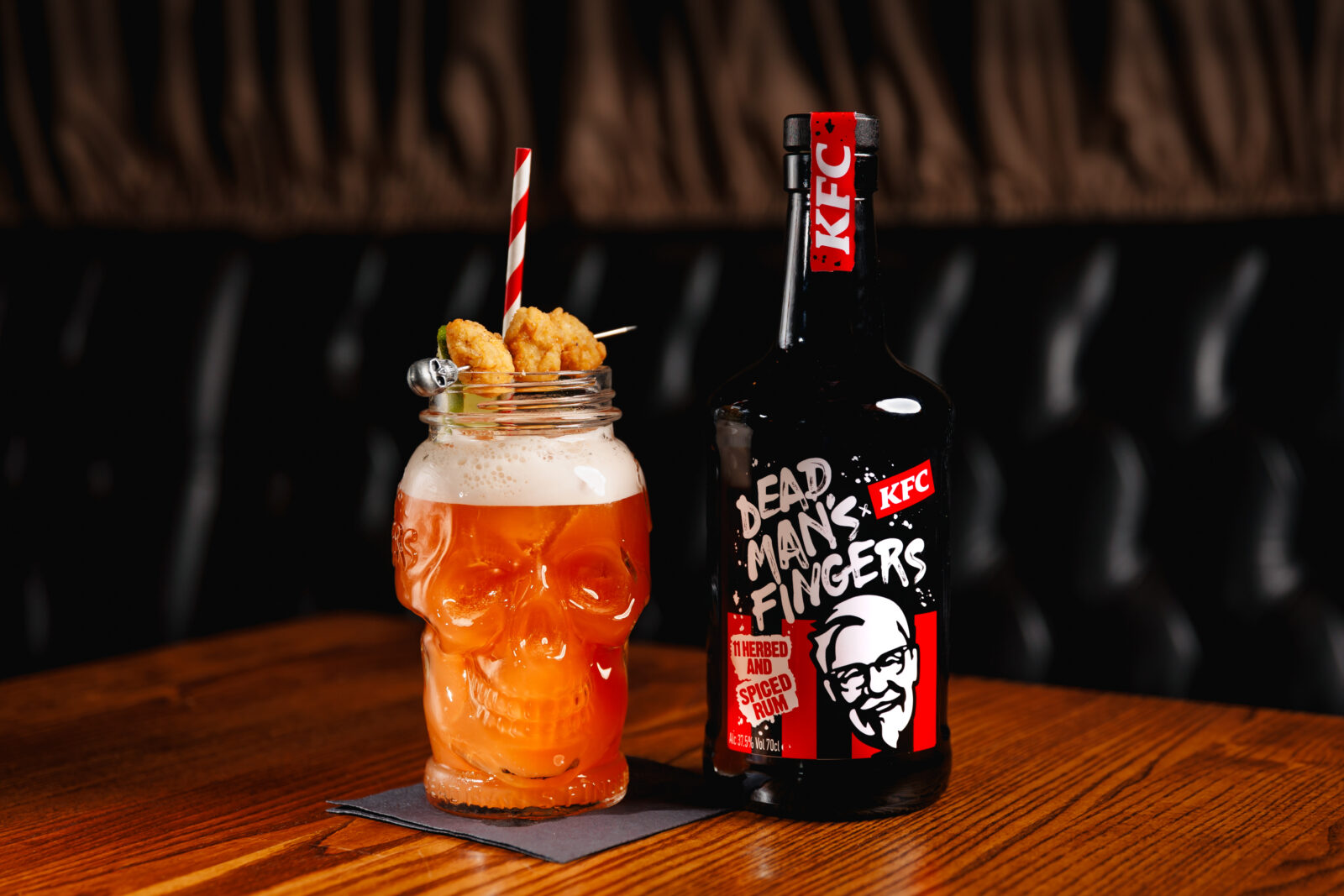 No, you didn't have a few drinks before you read that headline: KFC have genuinely created their very own booze for the first time ever, simply entitled, '11-Herbed and Spiced Rum'.
Teaming up with leading liquor brand and the rebels in rum, Dead Man's Fingers, the mighty KFC have created a limited-edition 11 Herbed and Spiced Rum. Yum.
The brand-new rum blend is inspired by the iconic 11 secret herbs and spices used in the fast food chain's famous original recipe, as well as Dead Man's Fingers' unconventional flavours to create the most epic tipple of the season.
I mean, fried chicken and rum might be two of our favourite things on the planet — what's not like?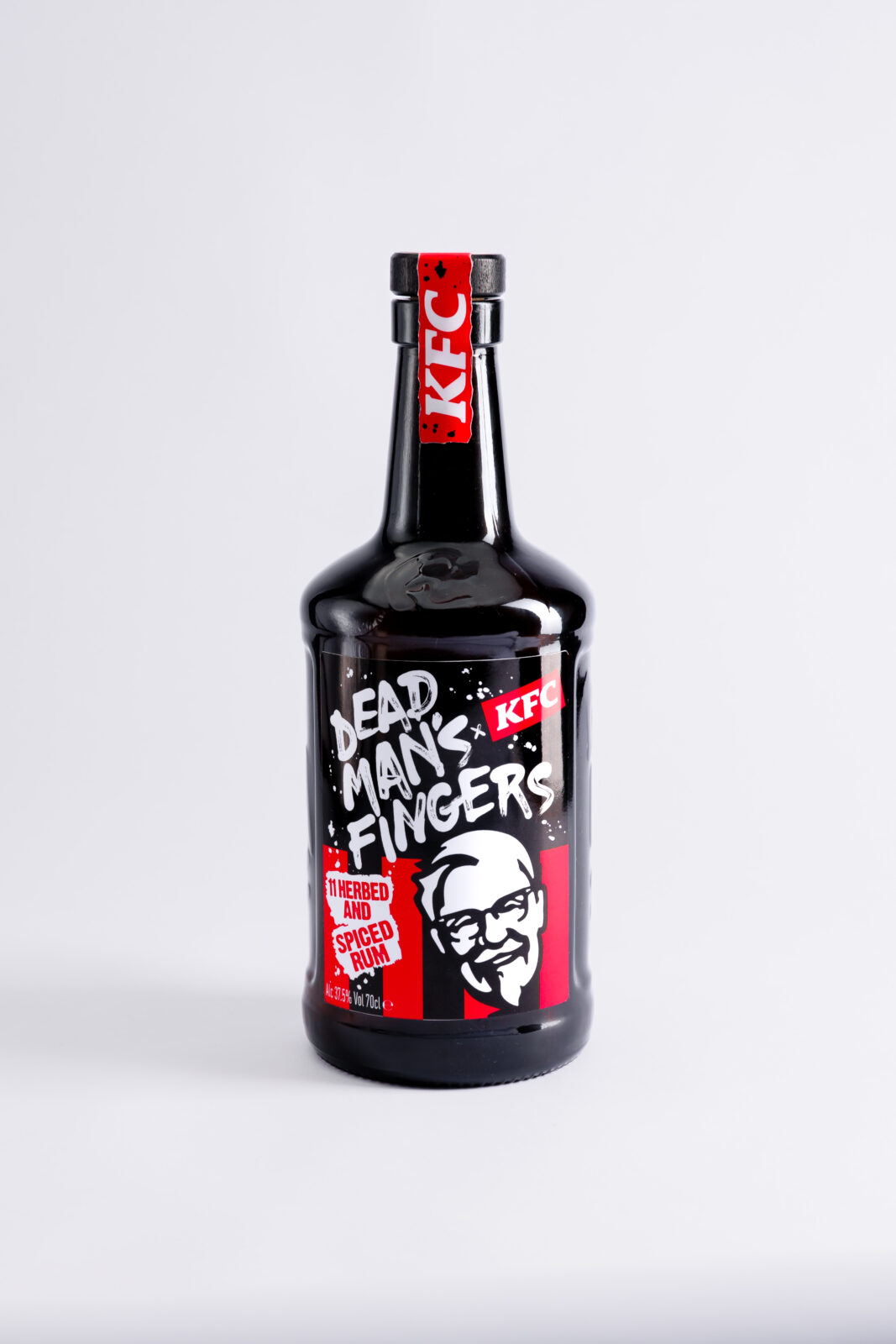 Having teased the collaboration earlier this month with a tweet of a chicken bucket's silhouette changing to a bottle shape, many people might have rightly assumed they were releasing their own sauces in supermarkets or something.
We don't reckon many would have expected them to dip their toes into the world of alcohol and spiced rum but, hey, we're absolutely not complaining.
Launching in line with the UK's National Rum Day, the limited-edition rum will be available to pre-order online from today (Wednesday 16 August).
We can't lie, this looks finger(s) licking good. Sorry not sorry.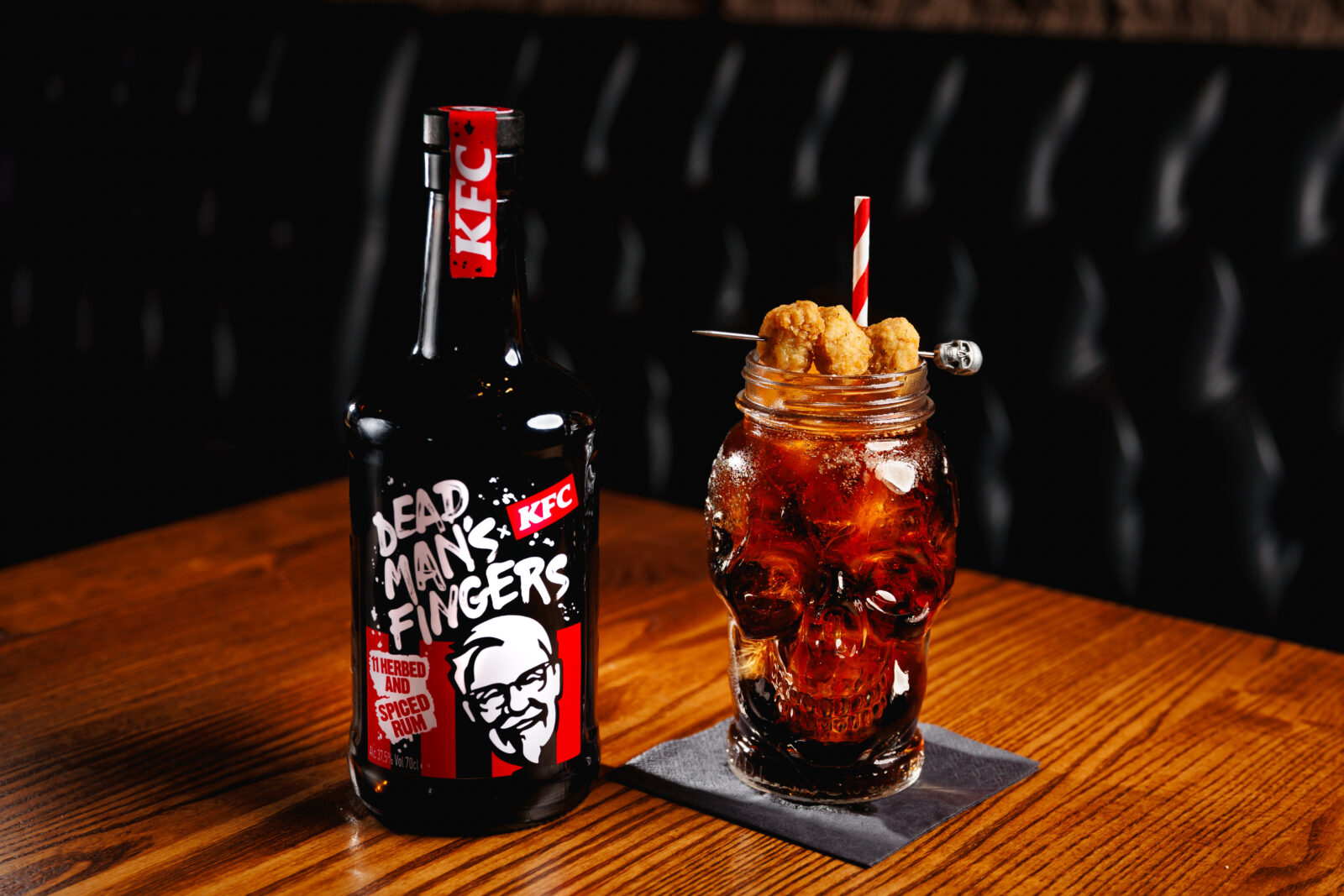 As they describe it the KFC 11-Herbed and Spiced Rum features Dead Man's Finger's soulful and unique Cornish flavours combined with the taste of the Colonel's secret recipe, as well as notes of black and white pepper, treacle toffee and butterscotch.
Said to be just as good with a glass of coke as it is in a cocktail, this unorthodox new tipple also promises "whispers of creamy caramel, vanilla, treacle toffee and nutmeg…*chef's kiss*."
Sounds dangerously scran, to be fair.
Better yet, it'll only set you back £25.
Read more:
Last but not least, we want to thank whichever genius it was that came up with this. You've just made so many rainy nights in with a takeaway better than you'll ever know.
Once again, you can order yourself a bottle of the good stuff on Amazon or via The Drop Store from today — that's if there's any left that is.
We're off to order a Zinger Box Meal, a bucket of hot wings and as many bottles as we can afford.
Featured Image — Supplied