Eats
Manchester street food market Hatch has launched a new breakfast menu
Think deep-fried Parmo French toast, Eritrean fry-ups and Sicilian pistachio and Nutella breakfast butties.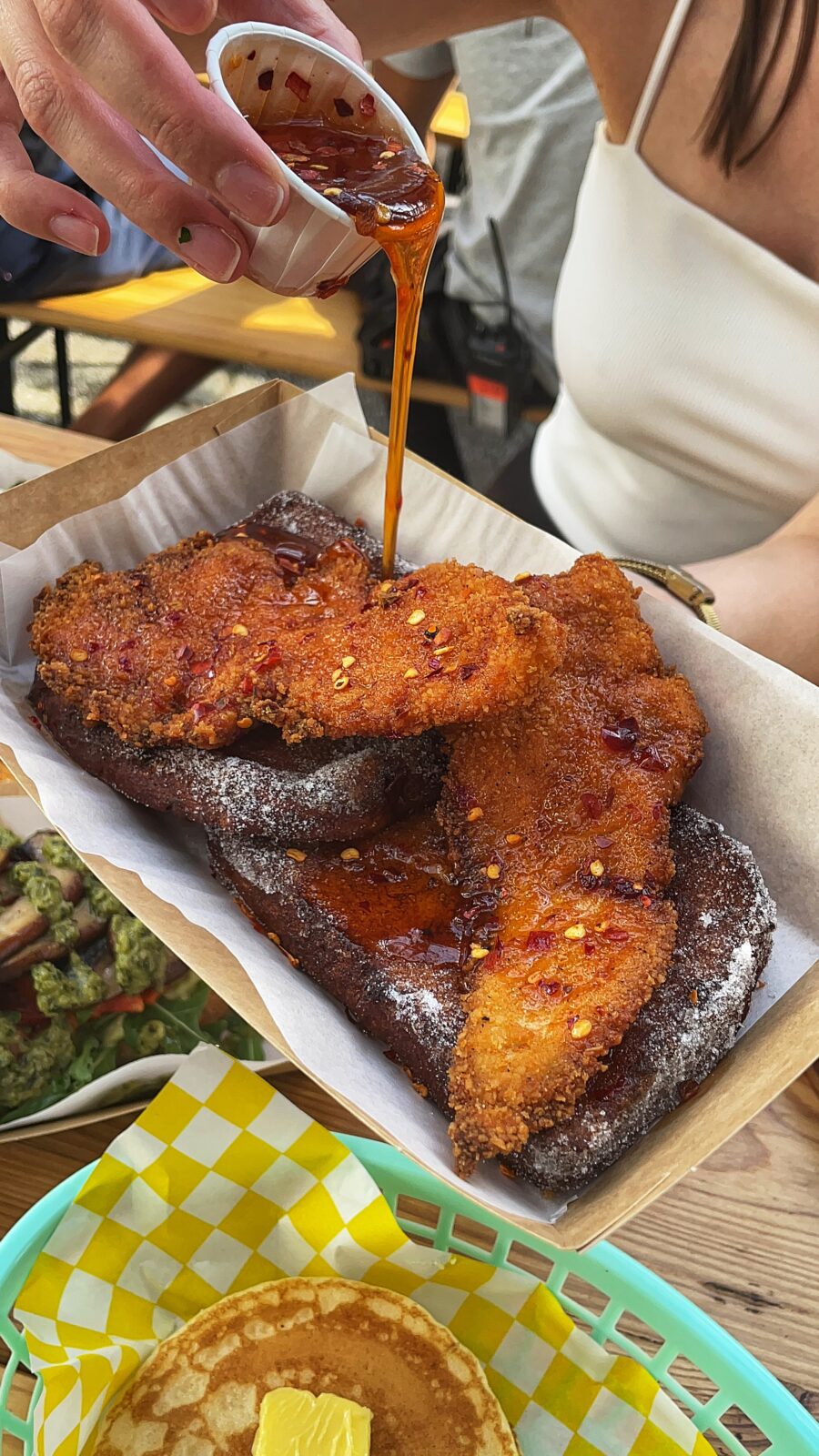 Hatch, the indie street food market nestled underneath one of Manchester's busiest ring roads, has long been a popular choice amongst foodies on the hunt for something new.
With traders selling everything from perfectly-formed traditional Sicilian arancini, to Teesside parmos and a glittery crumble stall with unlimited custard refills, it has a well-earned reputation for housing some of the city's most interesting food traders.
This month, the kitchen teams have put their heads together to launch a host of globally-inspired breakfast dishes which means we've now got another reason to get ourselves down Oxford Road.
With choices spanning Ethiopian and Eritrean-inspired fry-ups, sweet and savoury focaccia breakfast butties, and a special deep-fried French toast from the team at Parmogeddon, there are some really interesting new dishes to dig into here.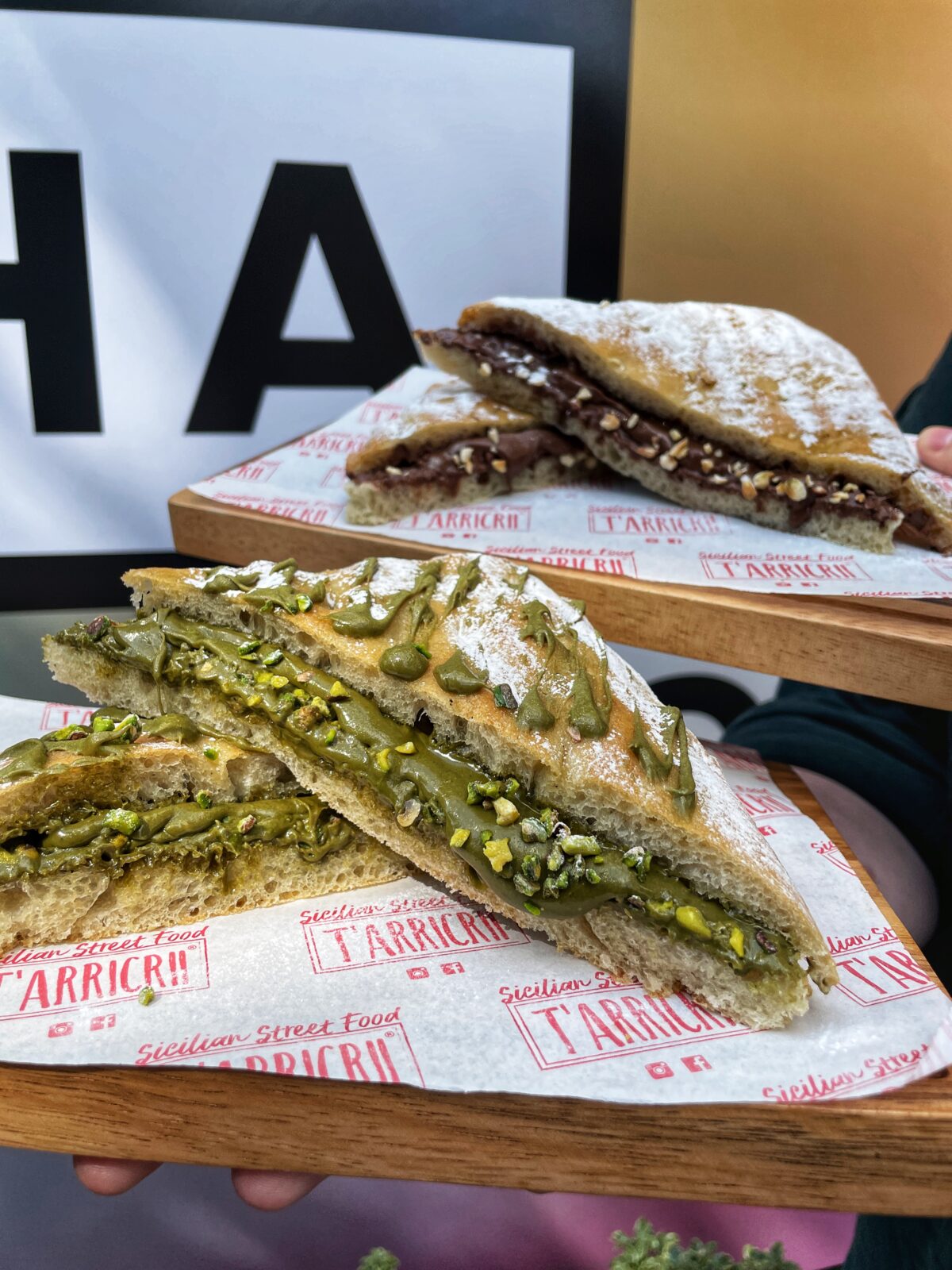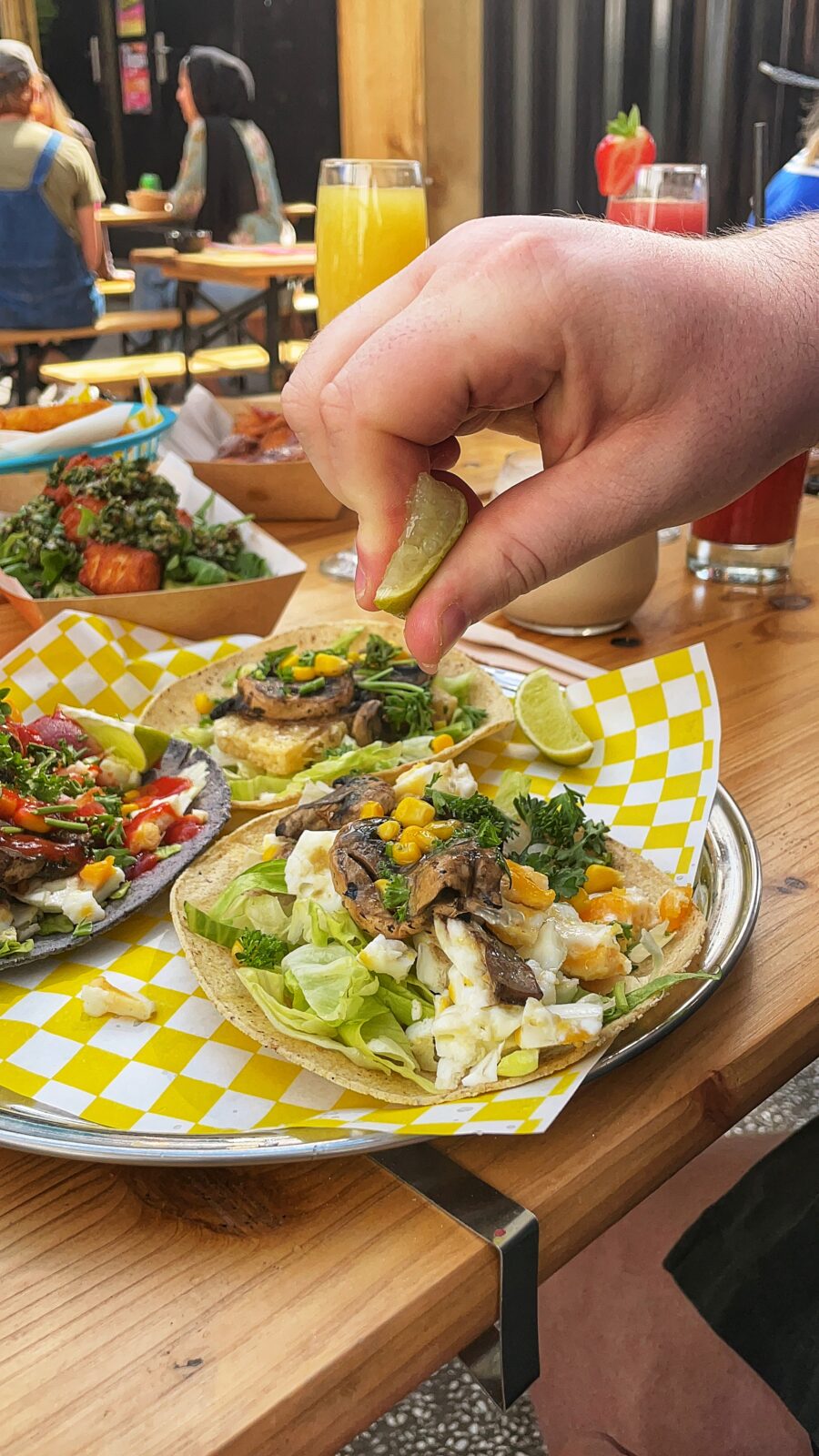 Of its more than thirty independent businesses in the village, a total of seven food traders are involved with globe-trotting dishes spanning the regions of North Eastern Africa, Brazil, Texas, Teeside, Australia Sicily, and Mexico.
As for this weekend, breakfast is now being served every Saturday and Sunday with quality steak shop Block dishing up steak and eggs on sourdough toast with avocado and chimichurri from 10am.
Parmogeddon, meanwhile, is putting its signature chicken tenders on deep-fried French toast with crispy bacon and hot honey for the mother of all breakfasts.
House of Habesha is delivering its very own twist on the full English complete with scrambled eggs, lamb sausage, fava beans, fried tomatoes, hash brown, and brioche toast, as well as traditional Etrian breakfast Fata (a shredded pitta stewed with berbere spices), Turkish eggs, and egg frittatas.
Read more: A new late-night chippy has opened at Piccadilly serving until midnight
Meanwhile, T'arricrii has put together a line of breakfast sarnies that sound so good it's silly. Made on home-baked bread, these new Sicilian butties comprise sweet options like Nutella and pistachio as well as the likes of Caprese and Caponata.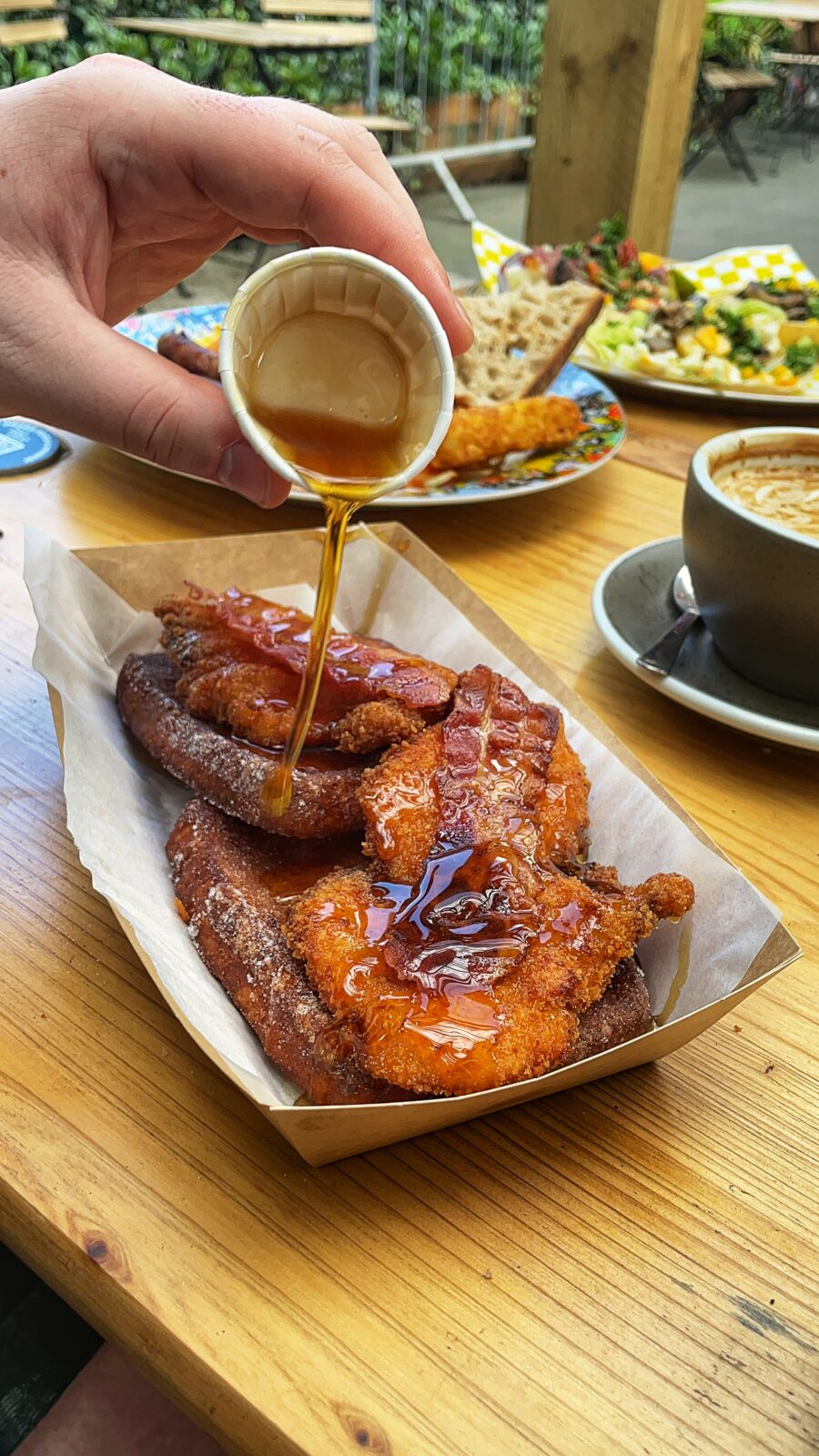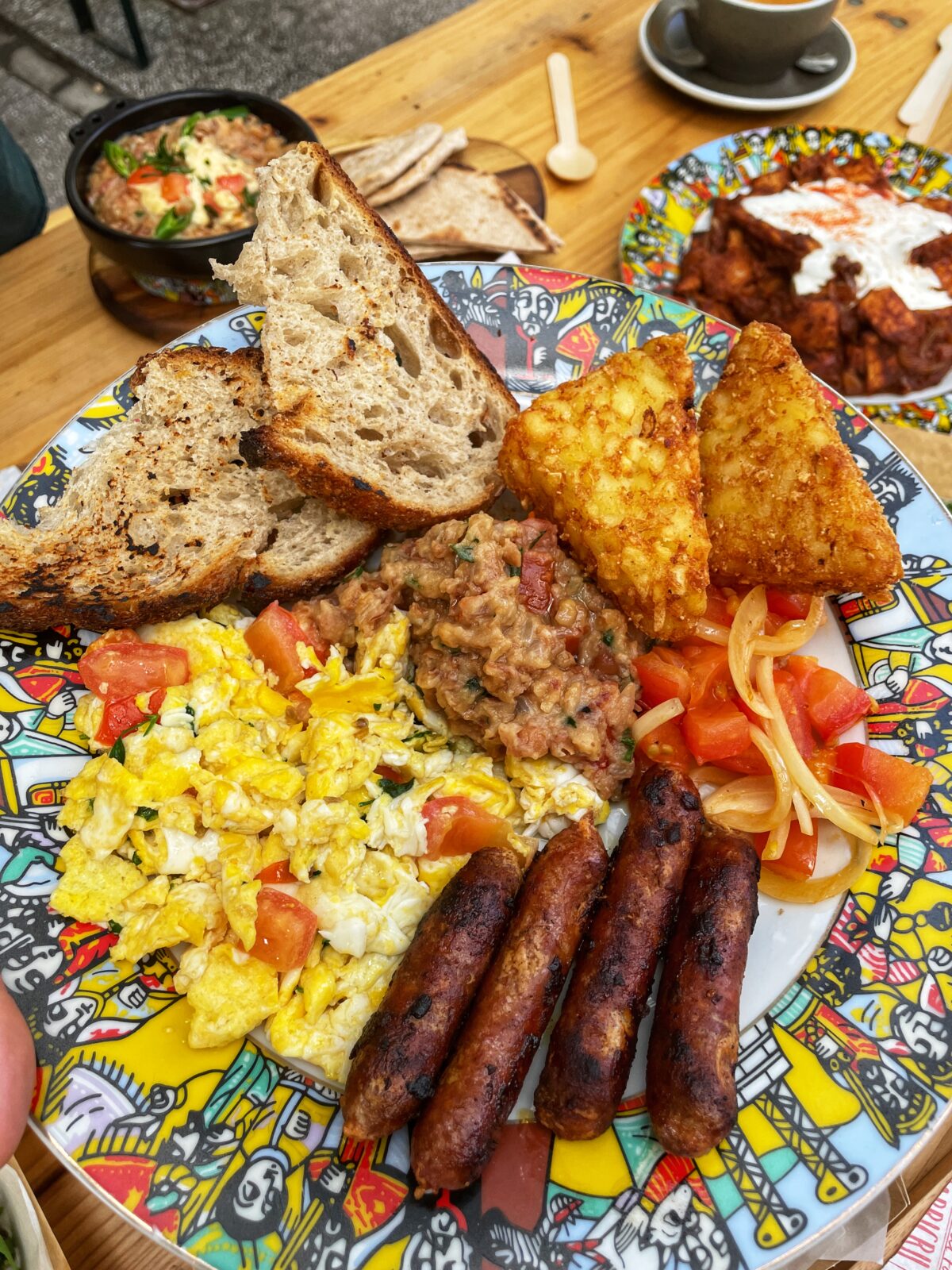 Elsewhere, you'll find breakfast tacos, burritos and Mexican Breakfast Bowls, classic Mexican
brunch dish Huevos Rancheros and buttermilk pancakes courtesy of the excellent Caroline Martins (ex-MasterChef and Great British Menu) and her Rio Mex team.
Add to that fresh and vibrant vegan breakfast bowls made using refreshing coconut water and super nutritious goji berries, as well as overnight oats and cacao smoothie bowls, and nourishing plant-based breakfast options from Herbivorous, and you really are spoilt for choice.
Read more: Two North West tourist hotspots named among the most relaxing places in the UK
Starting on 19 August, Hatch will now be rising and shining at the earlier hour of 10am every Saturday and Sunday for breakfast.
The new Hatch morning experience is rounded off with a new collection of breakfast cocktails served at the Hatch Bar, alongside soft drinks, coffee, tea, and a selection of pastries and cakes courtesy of ASAP Coffee.
Featured image – The Manc Eats