Eats
Kong's new taco and quesadilla concept has opened at Black Dog Ballroom
Salt and Pepper is out and Kong's are in, bringing their new tacos, quesadillas and Birria gravy-soaked fries with them.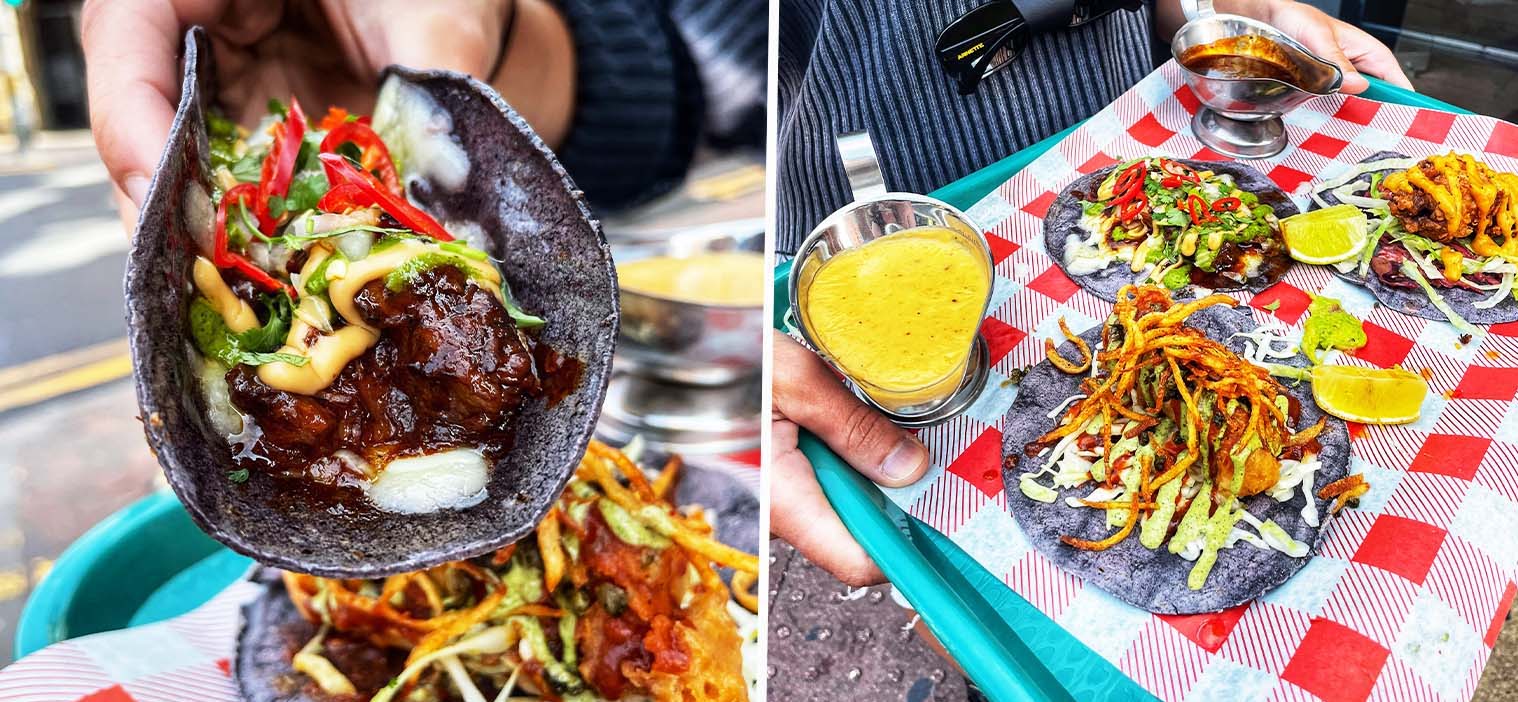 As one door closes, another opens. Never has this been more true than in the Northern Quarter right now, where chefs are rotating kitchens like it's a game of musical chairs.
Modern Chinese favourite Salt and Pepper has just made its exit from Black Dog, the popular late-night bar that opens until 4am, in preparation to open its own venue round the corner on High Street.
In its place, Kong's Chicken Shop has moved in with a brand new taco and quesadilla concept.
After a very happy year of naughty burgers and roast dinners at Northern Monk Taproom (now home to beloved lasagne restaurant Lazy Tony's), the team is venturing on to pastures new with a new Mexican-inspired menu of gravy-soaked goodies.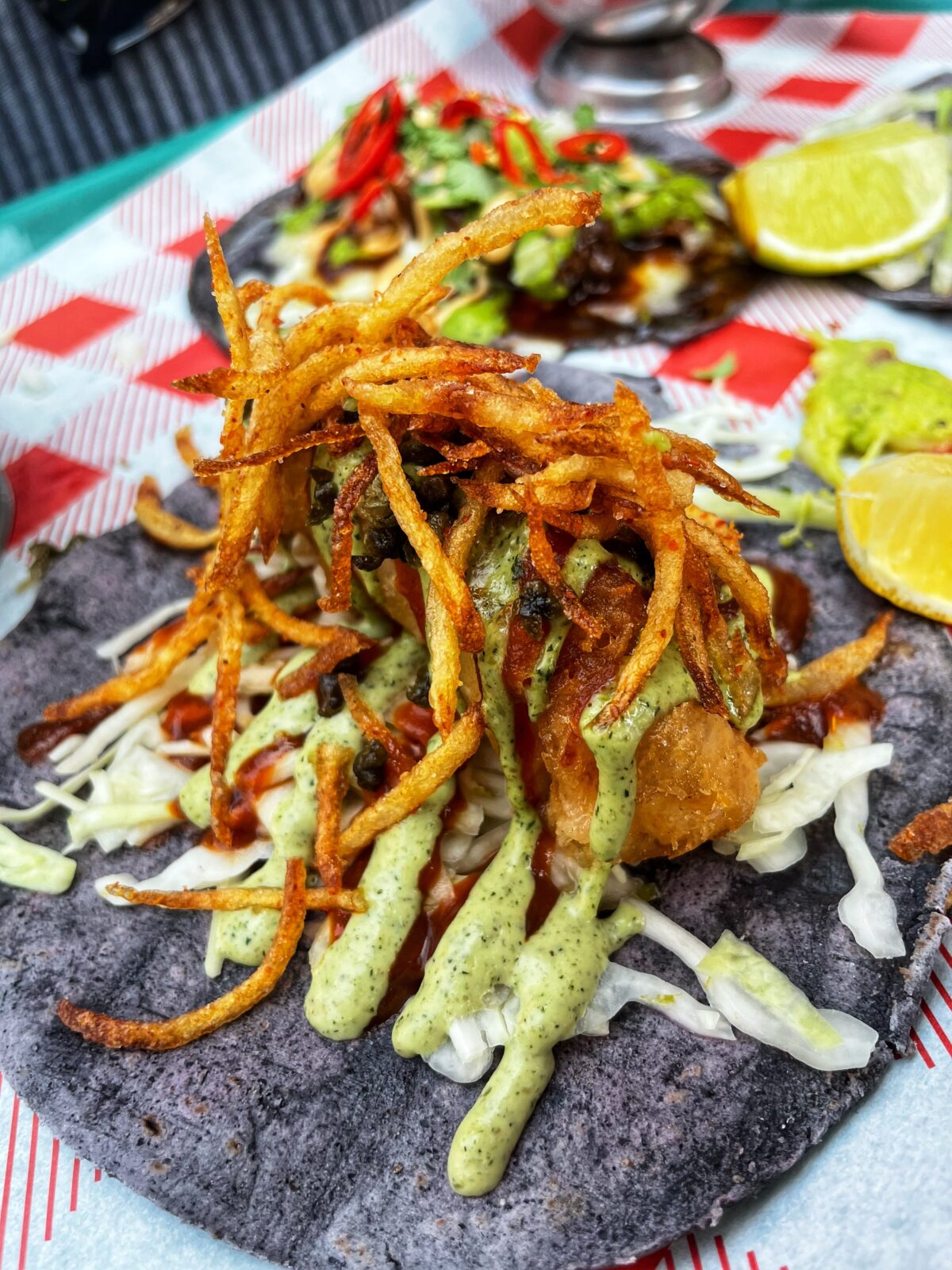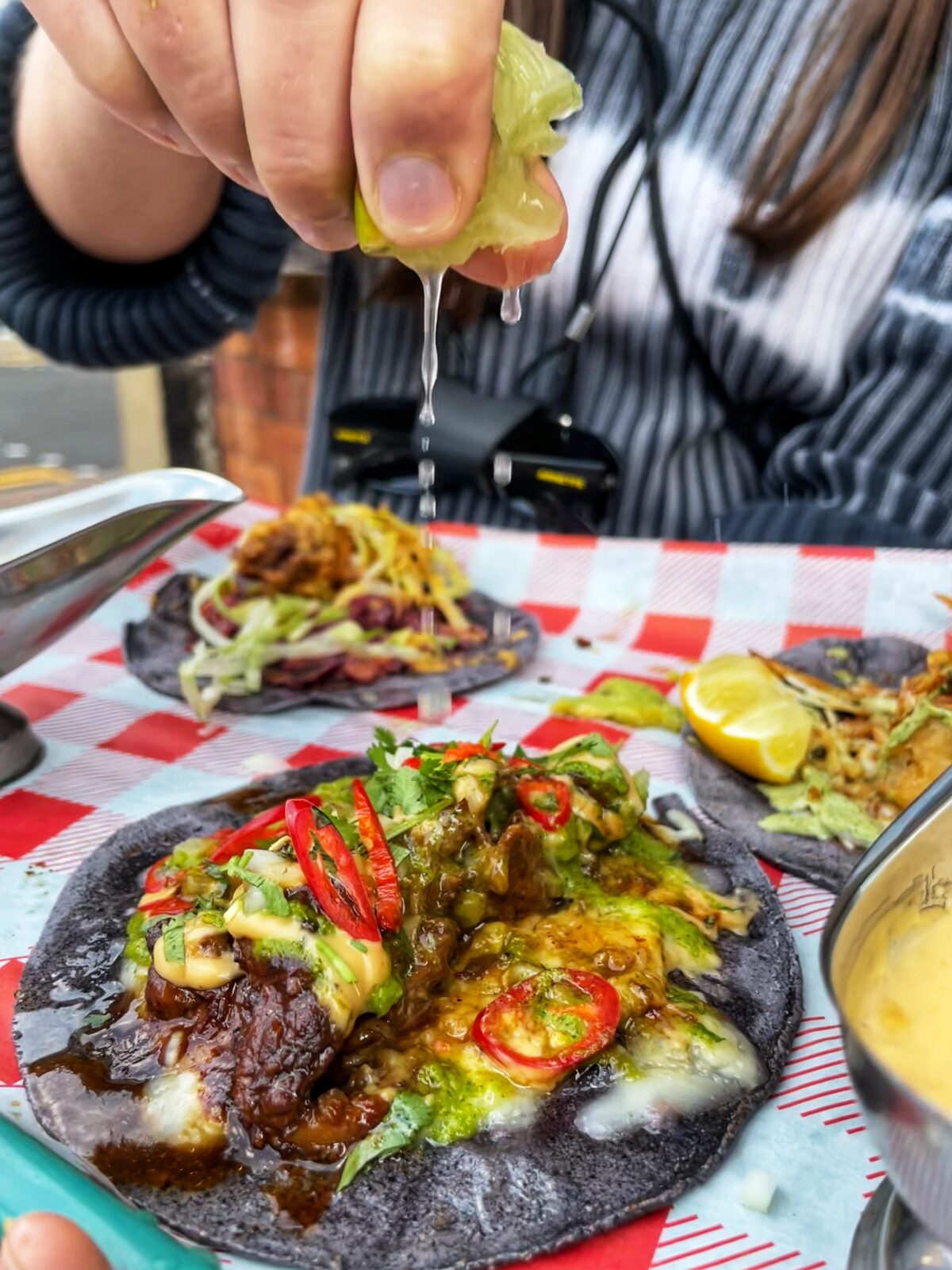 Of course. Kong's signature fried chicken still features prominently. In fact, you can still get your hands on Kong's signature burger and some of the most popular sandwiches. But in truth, we're here for the tacos.
Think thigh meat brined for three hours, rolled in a secret spice mix, then double-dredged for a crispier texture, topping a 6-inch hasa marina corn taco with accompanying iceberg, chipotle slaw, diced pickles and burger sauce.
Elsewhere on the new list, you'll find Al Pastor adobo pork neck tacos, barbacoa beef shin tacos with green jalapeno harissa, and sustainable white battered fish tacos with crispy capers, tartar and tajin shoestring fries.
As ever, the food at Kong's is set apart by the attention to detail. There is no scrimping on flavour here.
As for the new quesadillas, each comes with candied jalapenos, guacamole and heaps of cheese, as well as crema and house hot sauce.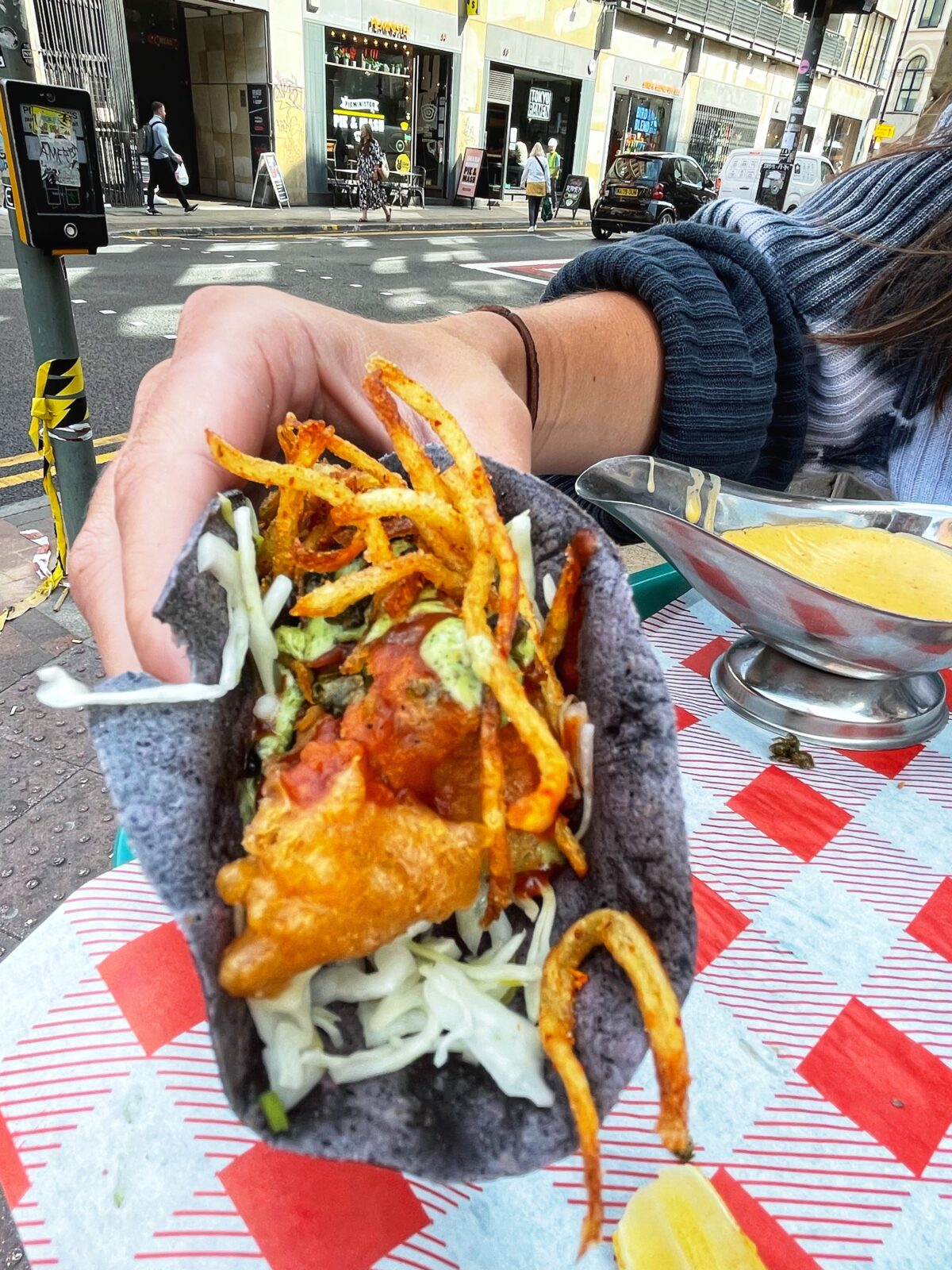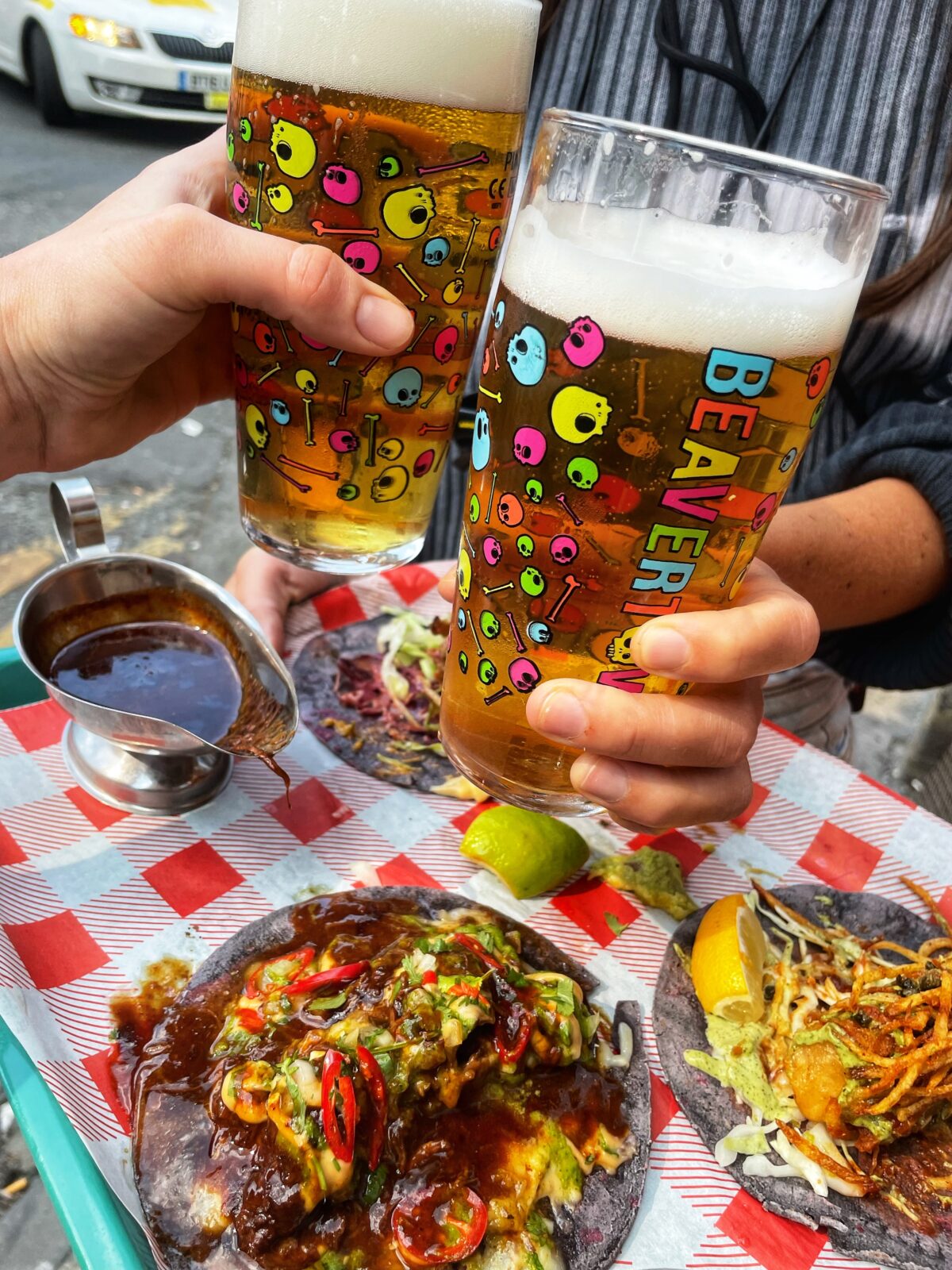 As for sides and sauces, choose from crispy shoestring fries, queso cheese loaded fries, or a 'nacho salad' with charred sweetcorn, salsa, lime jalapeno dressing and crumbled cheese.
Read more: A new Japanese matcha dessert house has opened in Manchester
Alternatively, you can go all out with the loaded beef Birria fries, feat. barbacoa beef Bbirria gravy and a rich queso cheese sauce.
Currently in its soft launch phase, Kong's officially opens at Black Dog Ballroom on Monday from 12-9pm. seven days a week.
Feature image – The Manc Eats