Eats
Manchester milkshake and burger bar Archie's launches brand new breakfast menu
Breakfast burgers, loaded tater tots, mini hash browns and fluffy pancake stacks all appear on the new menu at Manchester burger institution Archie's.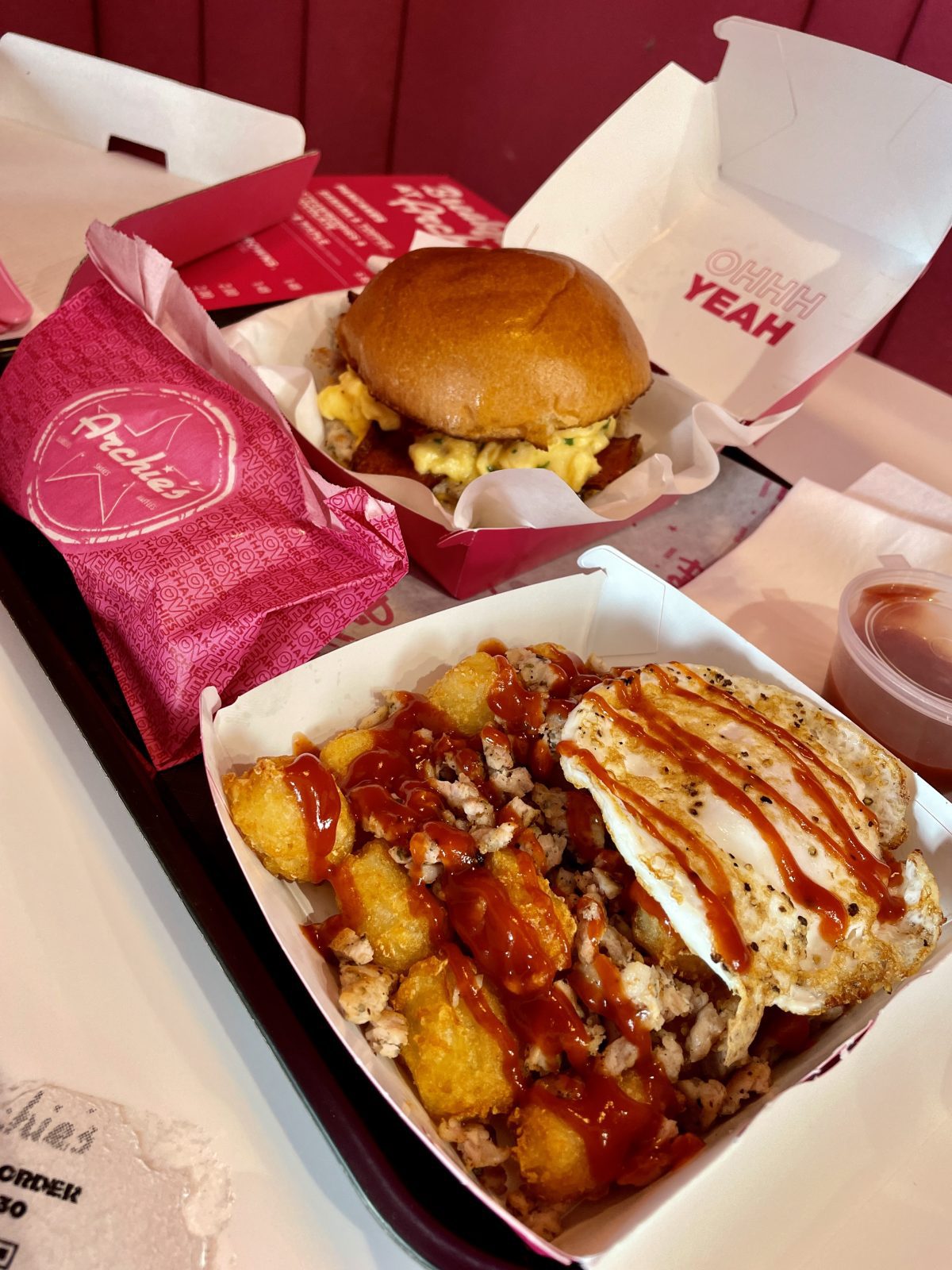 Manchester milkshake and burger bar Archie's has launched a new breakfast menu stacked with naughty breakfast burgers, fluffy pancake stacks, hash browns and 'breakfast tots' – miniature tater tots loaded with all your morning essentials.
Available at Piccadilly and Manchester Aiport, the new breakfast menu will be served from 8am – 11am in the week and 9am – 12pm on weekends.
Even better, they're offering a free coffee (be that a cappuccino, latte, or americano) with your breakfast for the first month – available from now until 11 February.
Think seven different customisable burgers on the menu to choose from, stuffed with the likes of hash browns, avocado, chicken sausage patties, cheese, smoked turkey bacon, sriracha, fried or scrambled eggs, tomato, chives and more.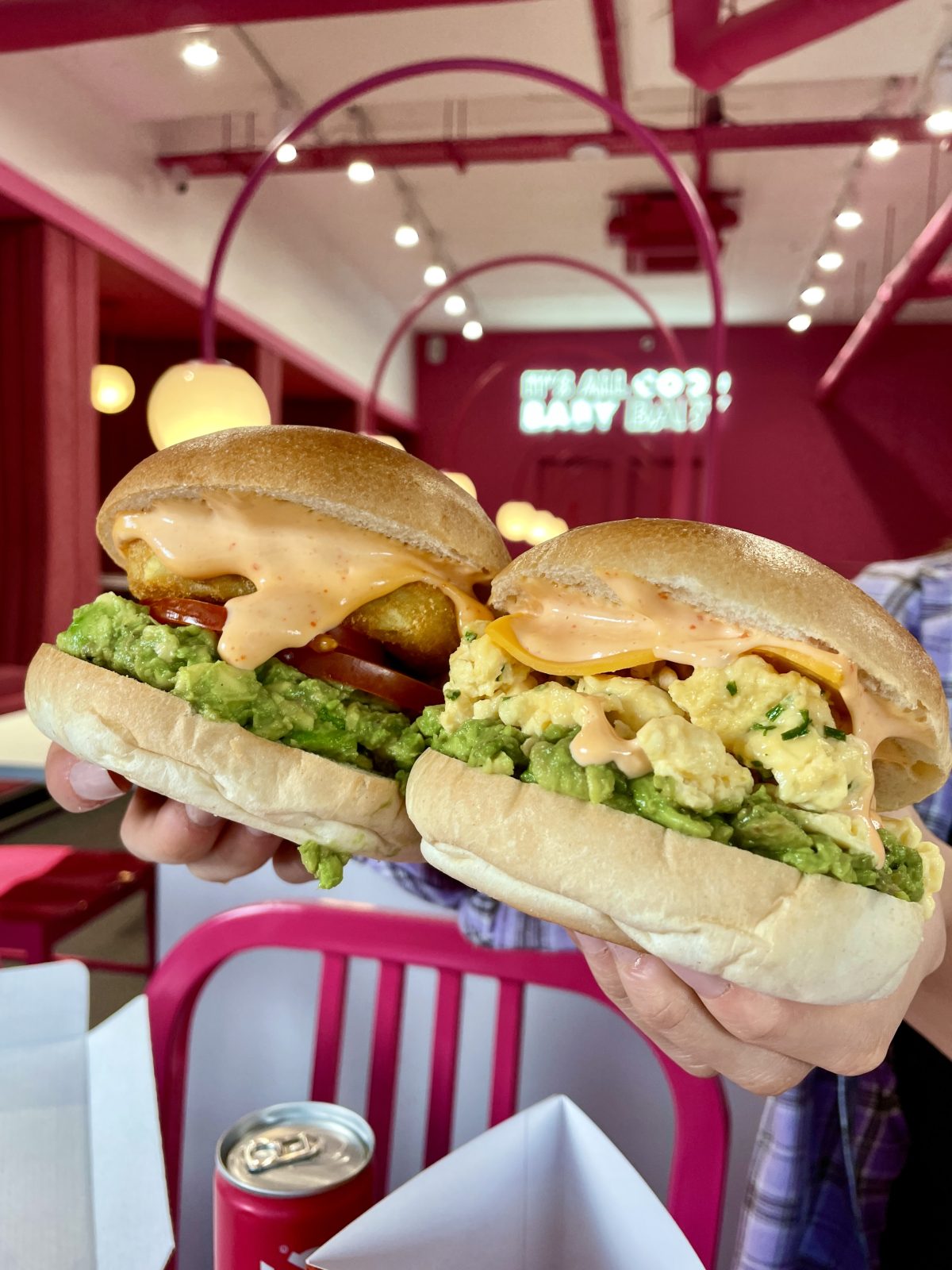 All served in warm glazed buns, new stand outs include vegetarian The Yolker, filled with smashed lime-infused avocado, scrambled eggs, chives, cheese and sriracha mayo; and the new and improved Breakfast Club (double beef patty, turkey bacon, hash brown, fried egg, BBQ sauce and cheese).
Elsewhere, sweet tooths will find fluffy American-style pancakes priced from just £4.99 loaded with choices like bacon and maple syrup; whipped cream, banana and toffee sauce; or strawberries, chocolate, whipped cream and hazelnut sauce.
And that's not all. All of the brand's classic and celeb shakes are available at breakfast, as well as its soft drinks list and giant chocolate, fruit and ice cream-loaded waffles.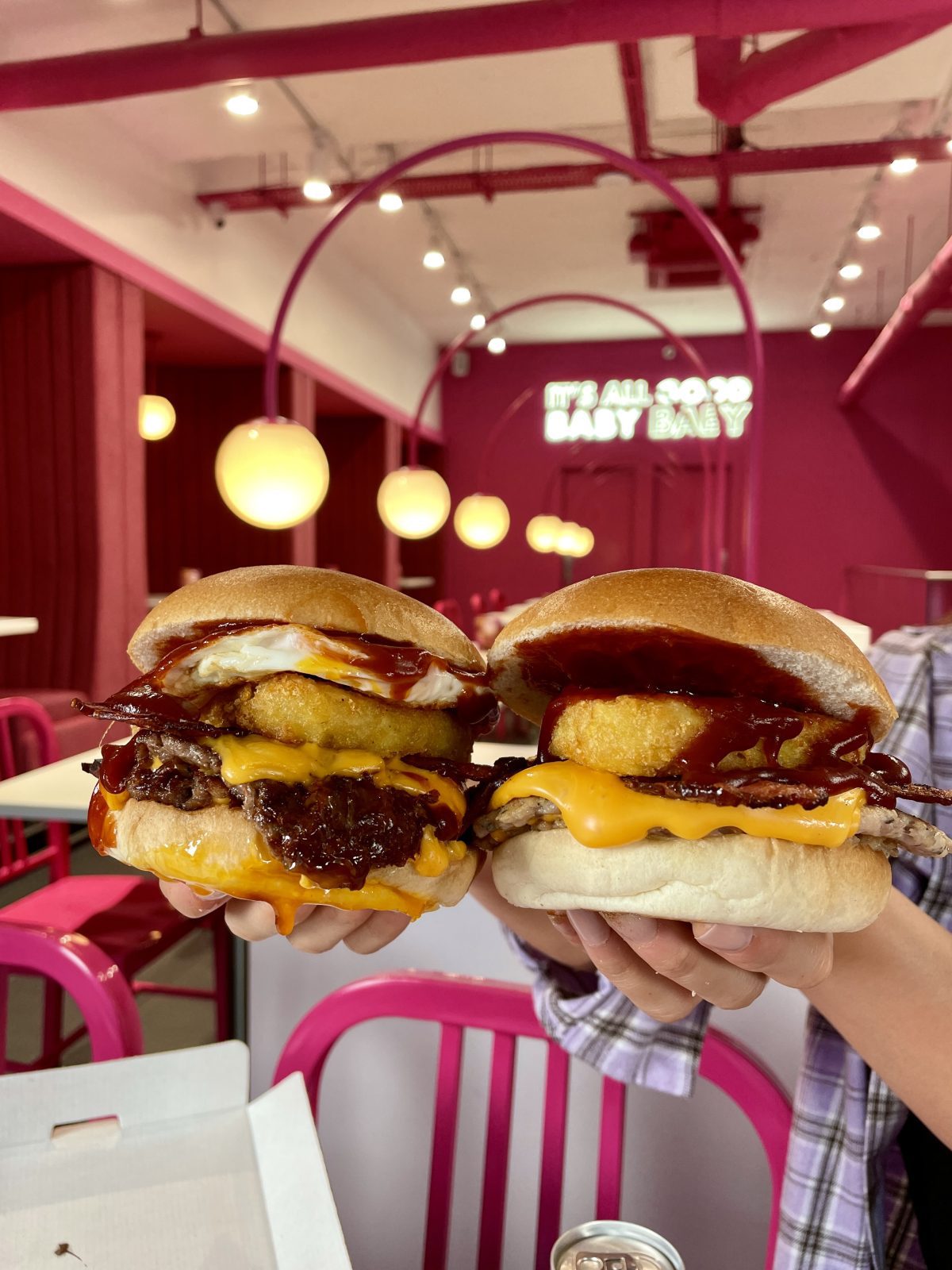 Crinkle fries and curly fries appear here too, giving Archie's fans the full-on diner experience – just earlier in the day, with a new breakfast twist.
The bright pink American-style fast food diner, which first popped up on Oxford Road in 2010, now has eight sites in total – six in Manchester, one in Liverpool and another in Leeds.
A ninth branch will be opening in Birmingham next month too.
But believe it or not, the hit Manc business first started off as a carwash in Cheetham Hill before becoming the popular made-to-order burger empire it is today.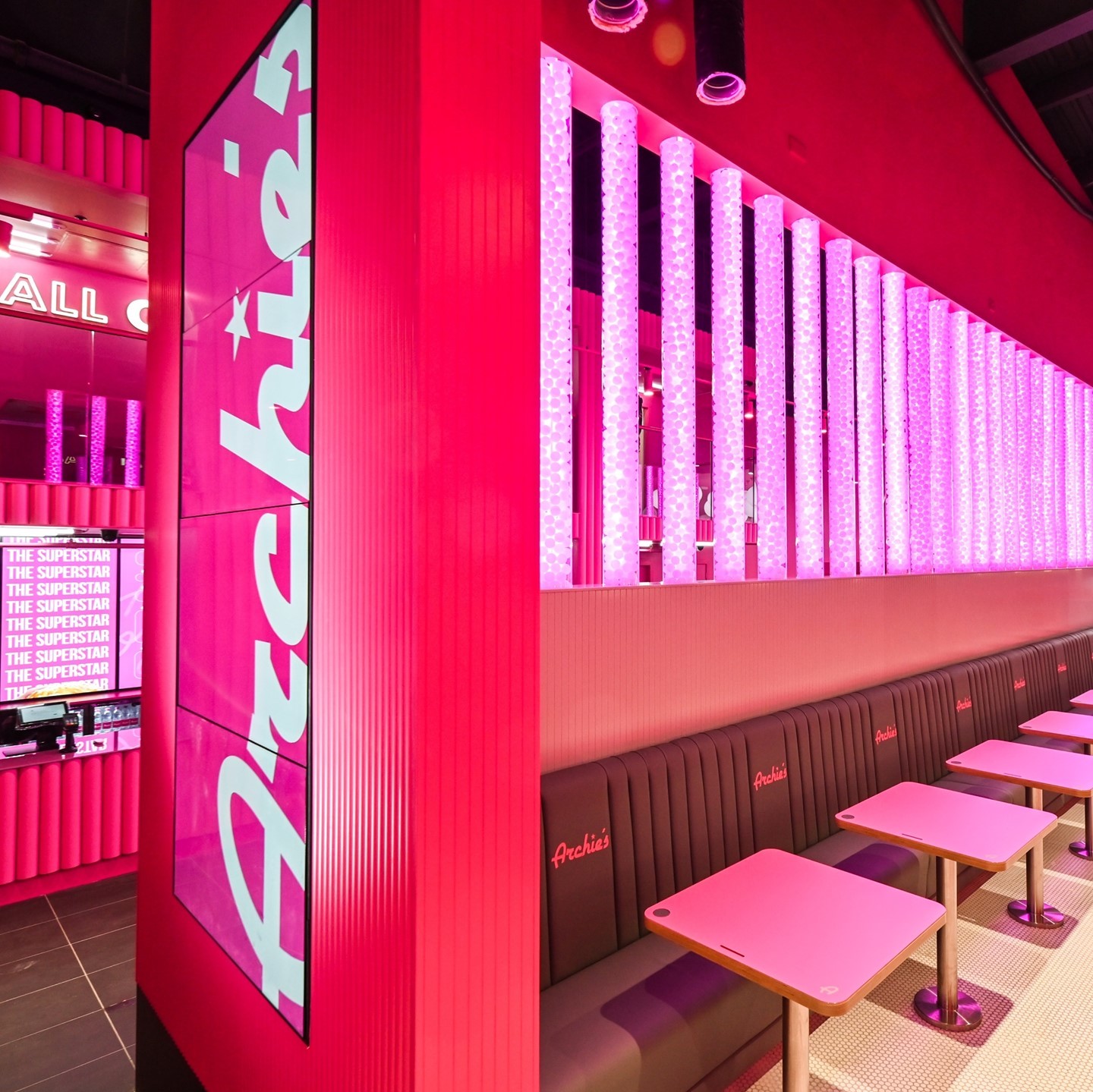 Prior to launching the first Archie's on Oxford road in 2010, the four Rafiq brothers behind it – Amer, the eldest, and siblings Imran, Asim and Irfan – actually devised the concept three years earlier whilst running the successful Wash and Glow, a hotspot for local footballers and celebrities such as Corrie's Ryan Thomas.
This, in turn, funded their idea to move into the burger world and helped to launch into a brand new industry – taking that 'go and be seen' shine that made their car wash so popular and applying it to fast food instead.
Read more: Former MasterChef contestant opens fine dining pop-up inside Ancoats wine bar
Support from celebrities early in the day, such as rappers like Nas and The Game, quickly made Archie's a go-to place – with visits heralded by a 'celeb shakes' list that pays homage to some of the namesakes who've been over the years.
Singers Rita Ora and Pia Mia, professional boxers Floyd Mayweather and Amir Khan, and comedian Kevin Hart all get a shout-out on the menu – which gives diners the chance to enjoy signature shakes created especially for the celebs.
Twelve years later, Archie's is still just as iconic as it ever was – this latest gift to commuters at Piccadilly station and the airport is just the cherry on top.
Feature image – The Manc Group