News
Former MasterChef contestant opens fine dining pop-up inside Ancoats wine bar
Canapes disguised as succulents, beef fat 'candles' and puddings that look like lethal mushrooms are just a few of the surprises in store at the Sao Paulo Project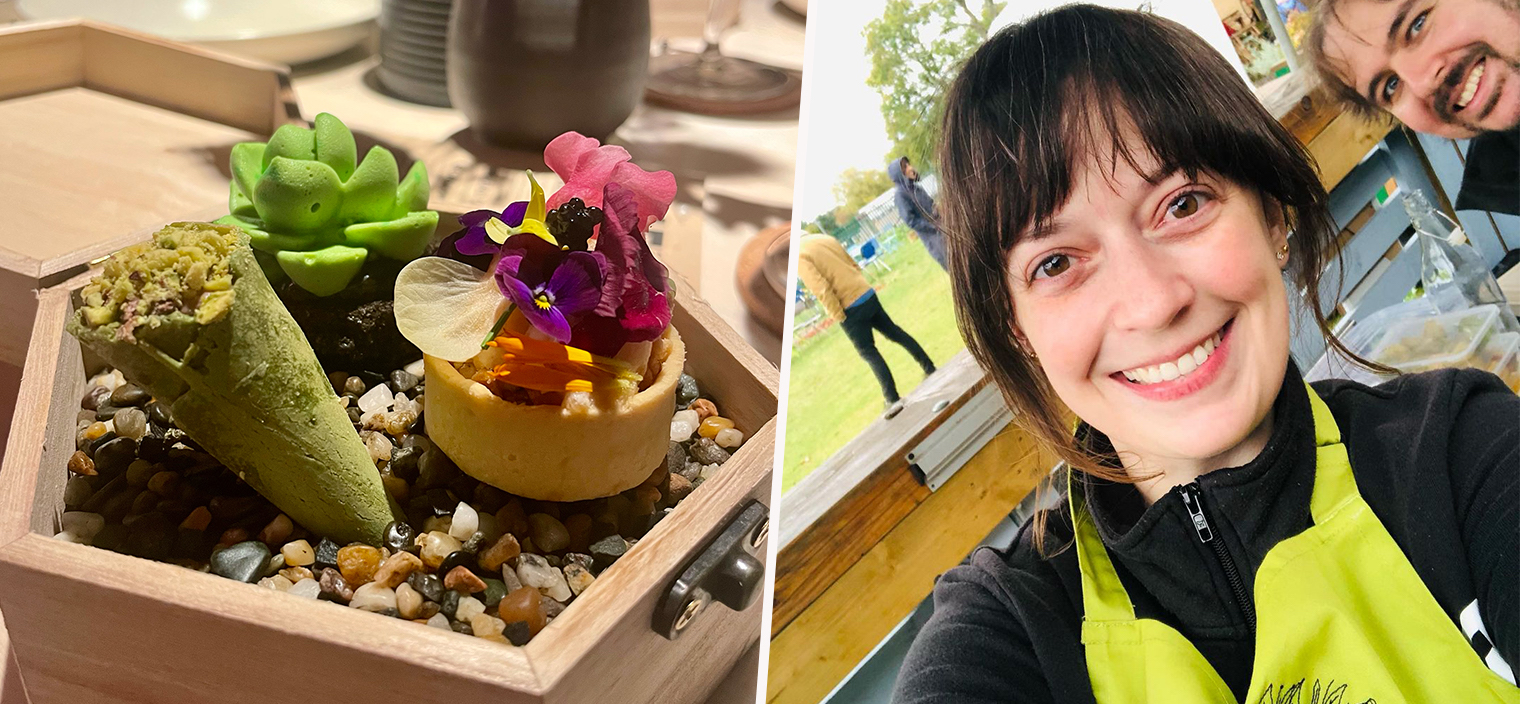 A new fine dining pop-up by a former MasterChef contestant has landed inside the kitchen of Ancoats wine bar Blossom Street Social.
Called the Sao Paulo project, it's the brainchild of former Brazilian MasterChef contestant Caroline Martins.
Offering a British-Brazilian fusion menu that draws on her experiences working in Michelin starred kitchens around the world, she's only in residency at the bar for the next three months – running from now until 19 March 2022.
Operating on a walk-in basis only (and just a stone's throw from Mana, Manchester's only Michelin starred restaurant), she's serving up Michelin-style food for a tiny fraction of the price.
Here, canapes disguised as succulents, beef fat 'candles' and a pudding that looks like a lethal mushroom are just a few of the surprises in store for visitors to the Sao Paulo Project – and unlike most fine dining settings, there's no set menu obligation.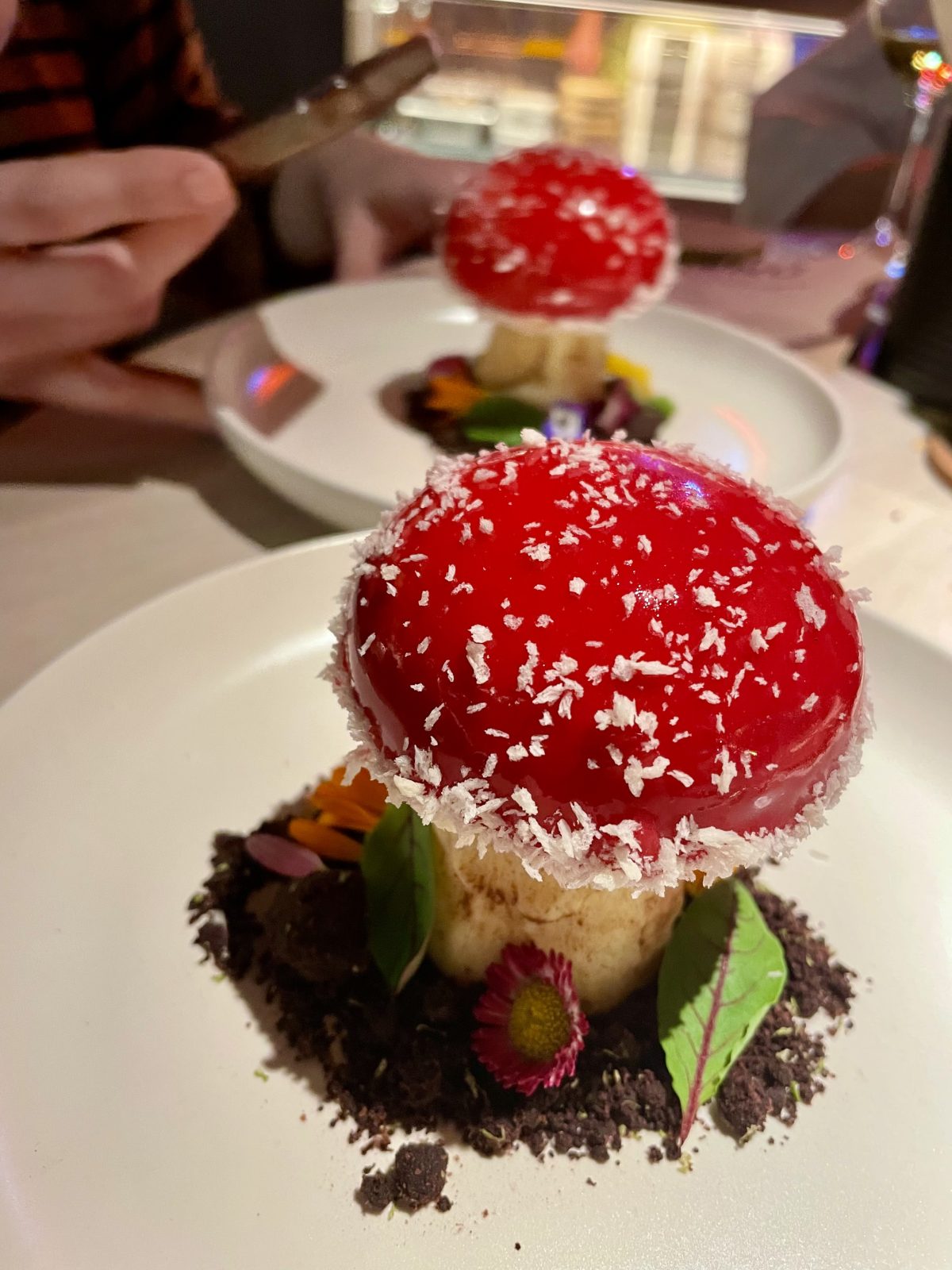 Rather, you can pay per dish, ordering what you like and leaving what you don't.
There are seven different options on the menu to choose from, each distinct and interesting in its own way – with the bar currently working on a matching (optional) wine pairing list.
Standouts include the 'Romeu & Julieta' pudding (£7.50), a combination of guava parfait and jam, parmesan Genoise sponge, Sangiorgio's Minas cheese, Dormouse chocolate and lime crumble and edible flowers from Platt Fields Market Garden; and a terrarium of cheesy, meaty and fruity canapes simply titled a 'selection of threes' (£5.50).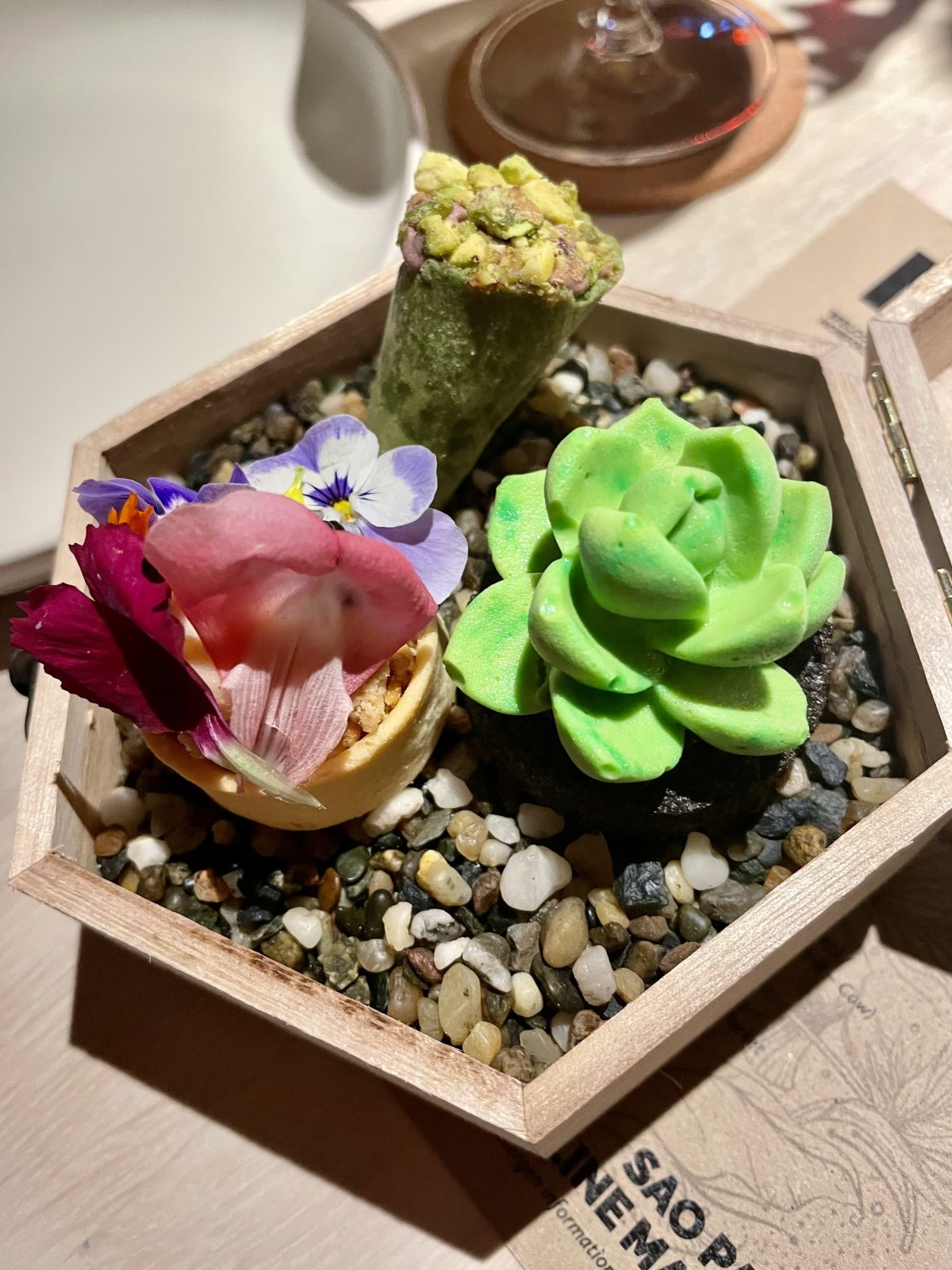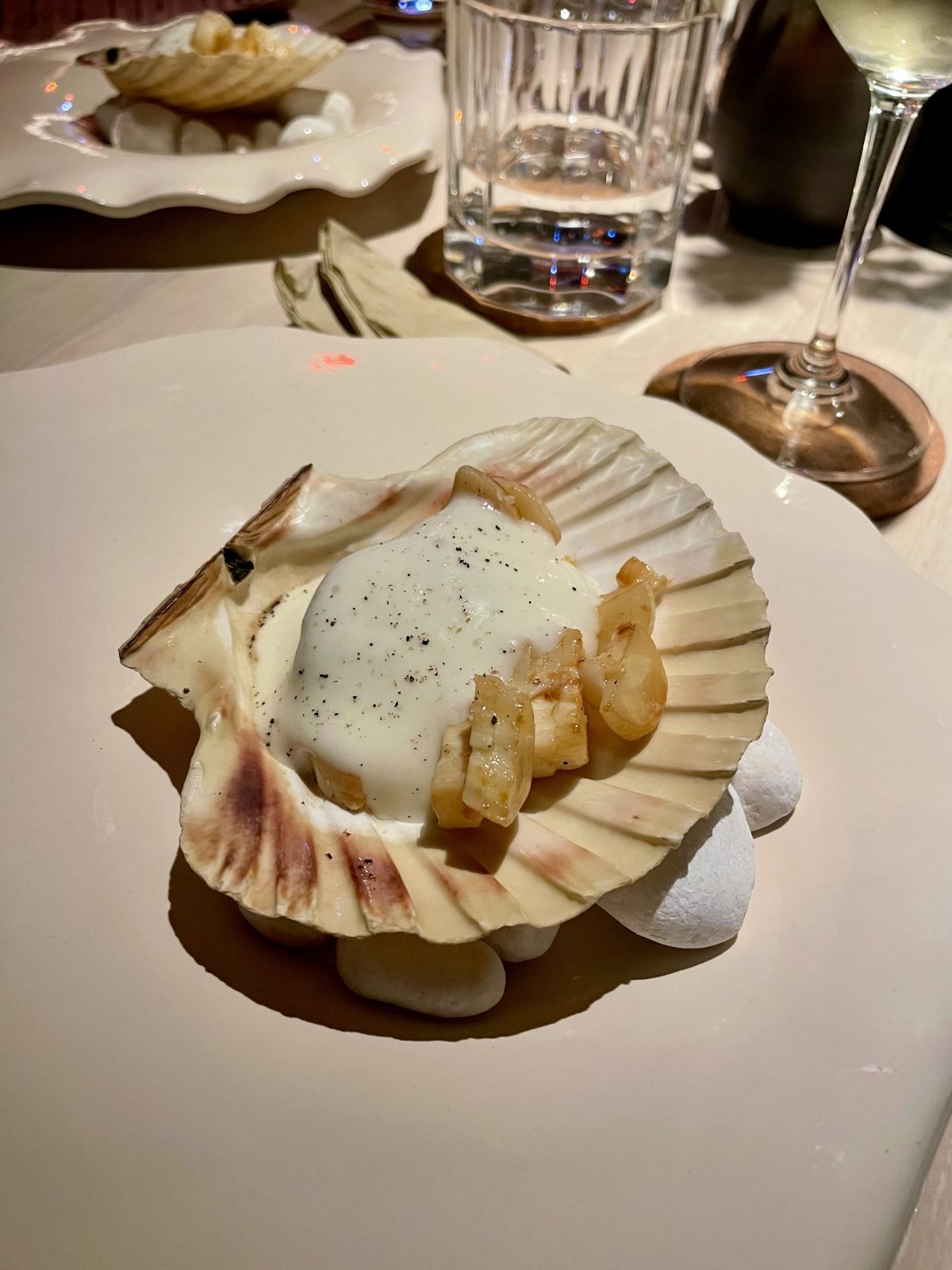 Elsewhere, you'll find a beautifully soft hand-dived scallop served with tropical Brazilian ingredients like heart of palm and nutty, starchy cassava root mousseline (£5.50); a sumptuous dry aged picanha from the Butcher's Quarter (£12); and several cheese courses that combine punchy English cheeses with fruity chutneys and relishes made from banana, mushroom and more (£10-20).
Her 'Bread Course' (£6) surpasses all expectations, too.
Switching out the tired old sourdough and bold butter format we've become used to, Caroline's version features light, Calabrian sausage-laden brioche, textured caramelised onion butter and, just for a touch of theatre, an edible beef fat 'candle'. Exquisite.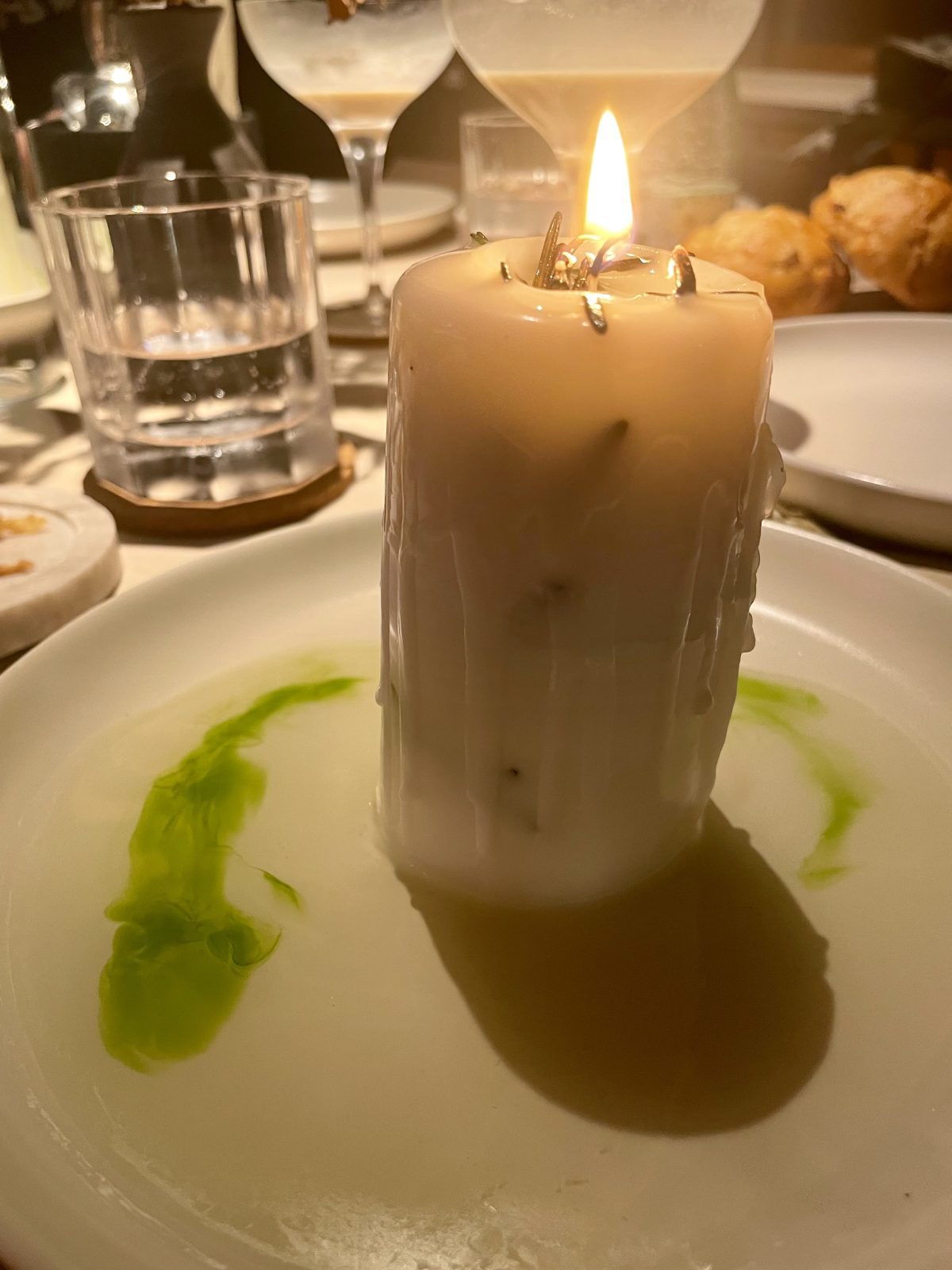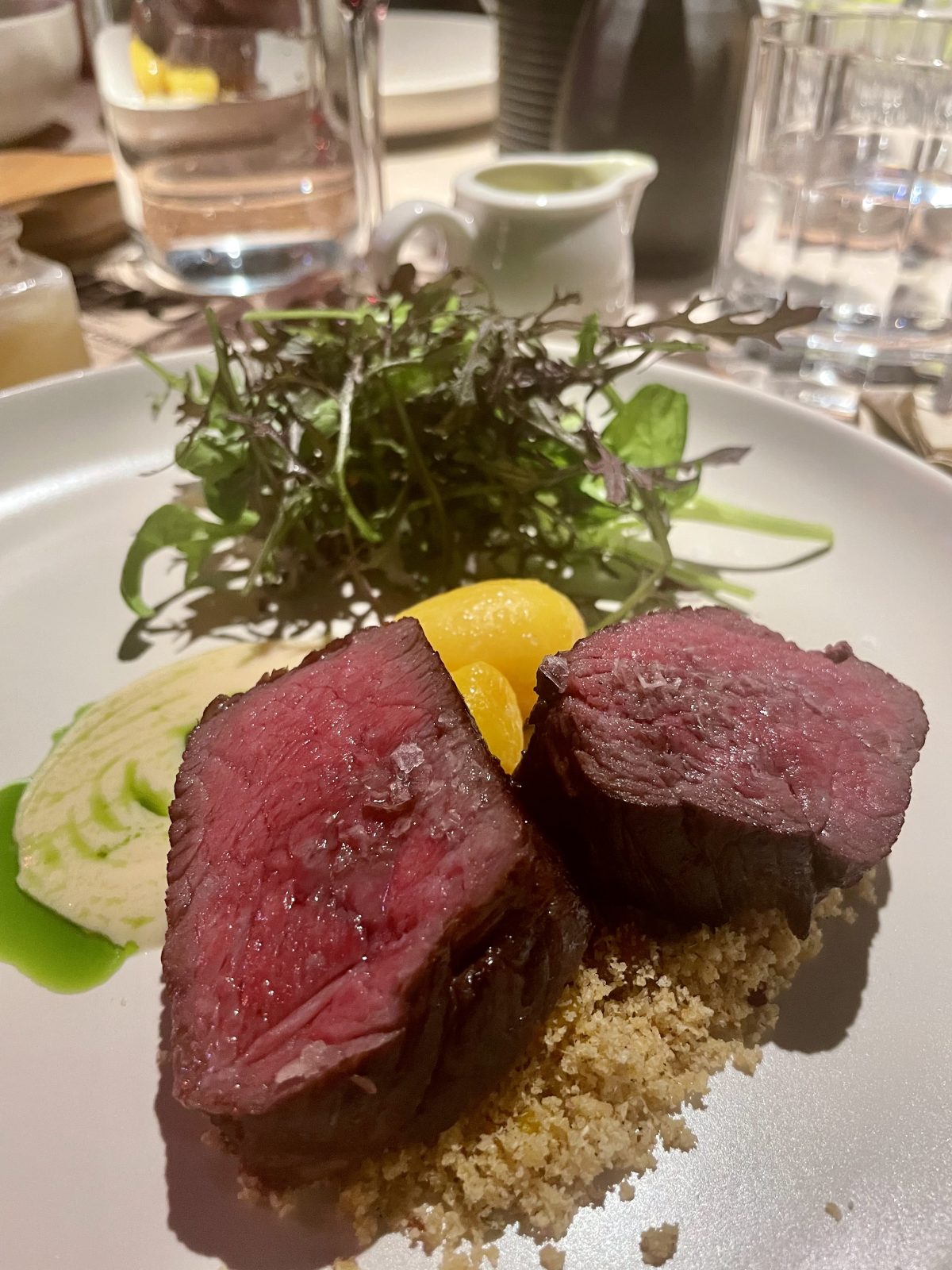 The final course on the list, a designated sharer, is great for groups – combining baked Tunworth cheese with guava paste, mixed nuts, rosemary and thyme in such a way as to revive a love of gooey, hot cheese (no mean feat following a Christmas spent stuffing ourselves with unreasonable amounts of the stuff).
Flanked all around by soft, buttery tearaway brioche rolls, it's recommended for four but can easily feed plenty more – more than justifying the hefty-ish £20 price tag.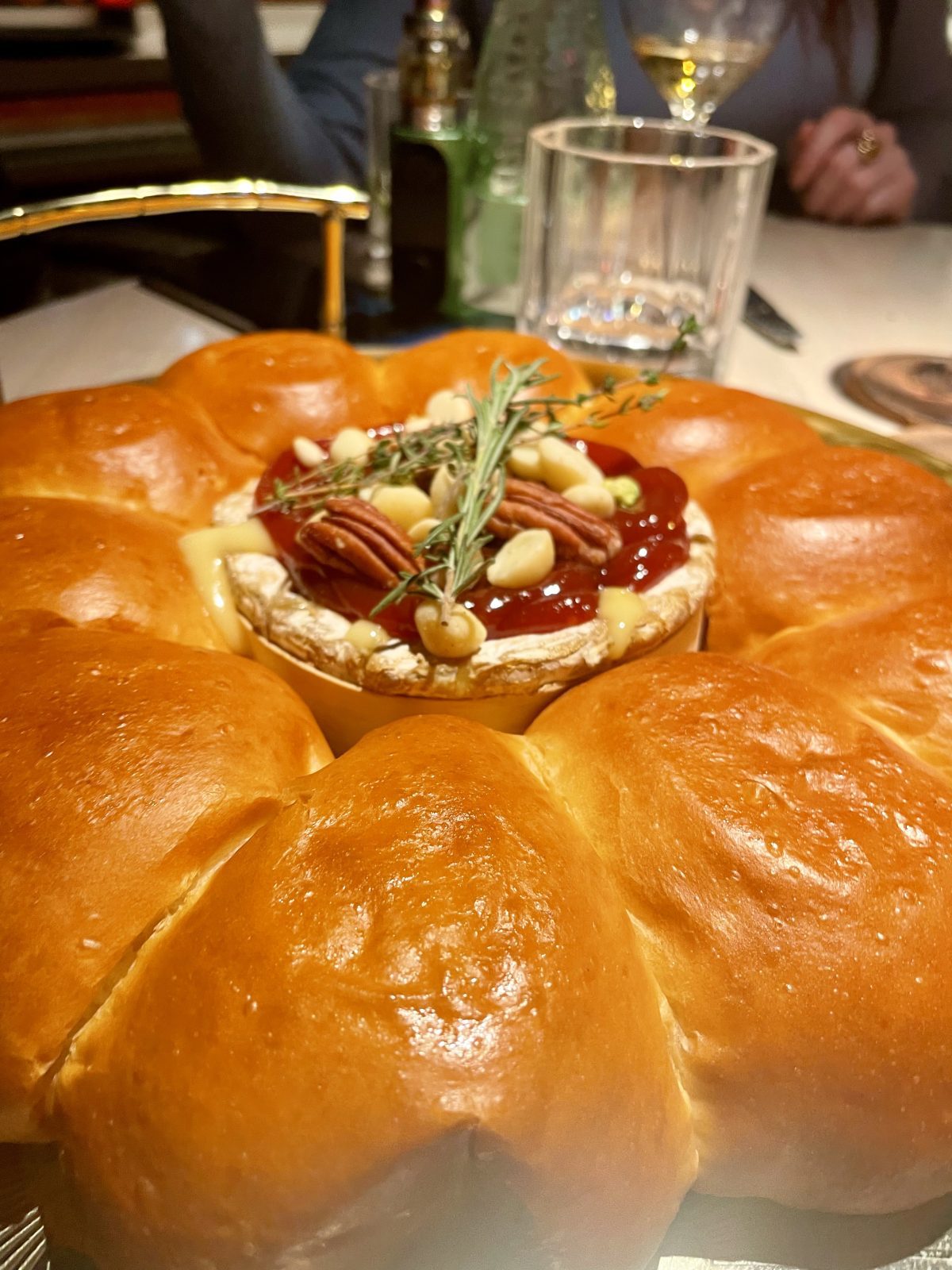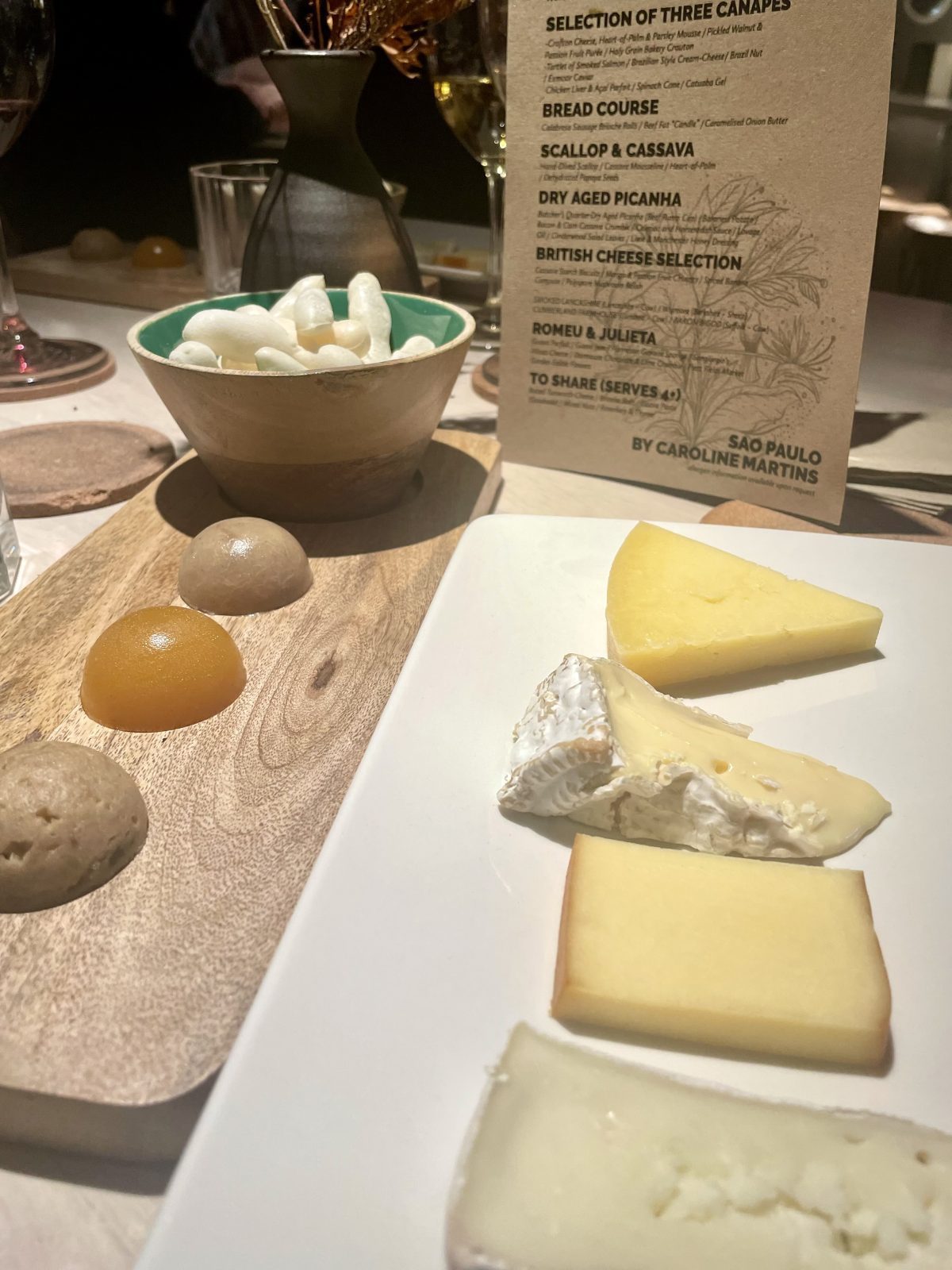 Previously, Caroline has worked at the two Michelin star Trenkerstube at Hotel Castel in Tyrol, and in London at various kitchens including the two-star Kitchen Table at Bubbledogs in Fitzrovia and the one-star Galvin La Chapella.
Most recently, here in Manchester, she hosted a supper club pop-up at Manchester Union Lager brewery. Now she's bringing those stand out dishes to Ancoats.
When many think of Brazilian restaurants, they might think of all-you-can-eat steakhouses like Fazenda, Bem Brazil and Jardim Rodizio. Whilst Caroline does nod to this with a stunning dry-aged picanha course, ultimately this is not what you'll find at the Sao Paulo project. Far from it.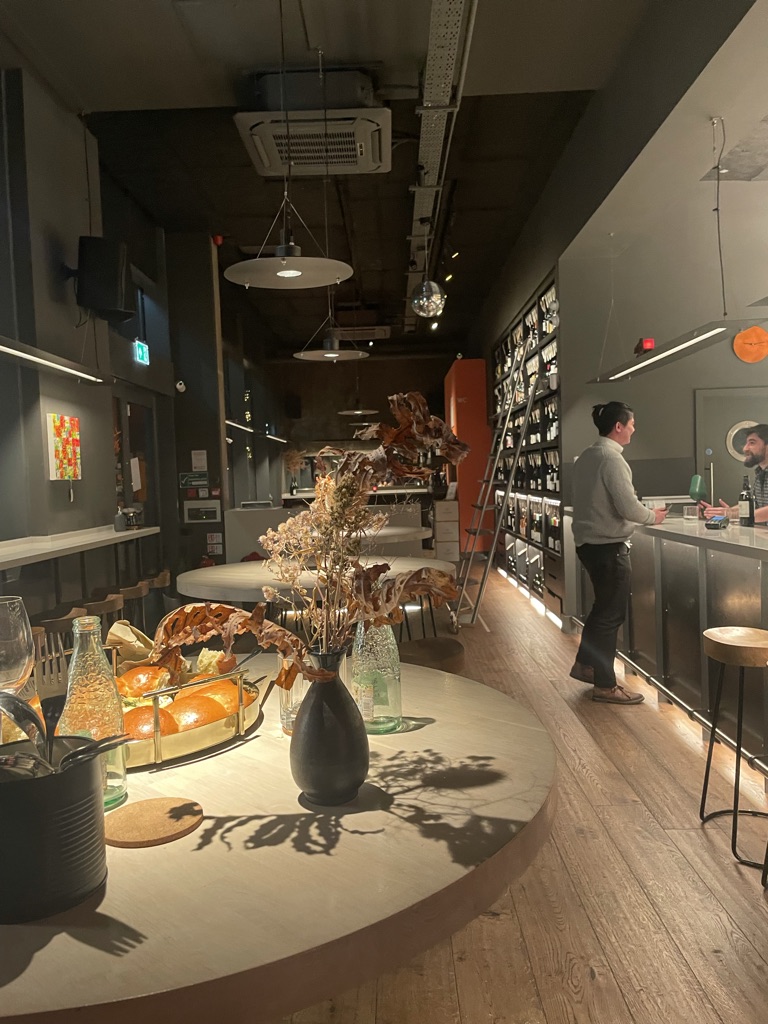 Instead, the Cordon Bleu graduate Caroline's menu showcases popular tropical Brazilian ingredients in a fine-dining style, combining them with local produce sourced from a wealth of independent Manchester suppliers like Flawd's Cinderwood Market Garden, the Crafty Cheese Man and fellow Ancaots' Brazilian the Flat Baker.
Assisted in the kitchen by former Mana and Lowry Hotel chefs, she's headed for great things – no doubt about it. Not to be missed, make sure to pay her a visit – that way, when she's on the telly later this year, you can say to your family with pride, 'I've eaten that dish, it was amazing.'
To find out more, visit the Sao Paulo Project's website here.
Feature image – The Manc Group / The Sao Paulo Project